California

Food Delivery Accident Attorneys
PAY NOTHING UPFRONT

OVER $

400

MILLION RECOVERED

ZERO-FEES UNTIL WE WIN
You May Be Entitled To Compensation

Aggressive Food Delivery Accident Attorneys in California
The way Americans order take-out has changed a lot over the past ten years. Many of us rely on food delivery for a meal at least once a week. Because we relied on food delivery services, the industry has boomed over the last decade and surpassed the growth of dine-in businesses.
The larger the city, the more its population relies on services like Postmates. Crowded metropolitan populations regularly rely on food delivery services to put dinner on the table for themselves and their families. The rise of food delivery services has added to the convenient lifestyle most Americans today expect.
The growth of the industry offers more full-time jobs and side jobs to workers looking for a flexible work schedule. With more drivers on the roads, cities in California like Los Angeles, Santa Monica, and Hollywood have seen an increase in the possibility of car accidents. The more car accidents, the more injuries that Californians suffer.
Whether you were hurt on the job or got into an accident with a food delivery driver, our California food delivery accident attorneys can assist you if you were injured in an accident. Contact our firm immediately after an accident. Do not delay. You may be entitled to compensation for:
Lost wages
Loss of ability to earn
Medical expenses
Property damage
Pain and suffering
Loss of companionship
Emotional trauma
What Kind of Insurance Does a Food Delivery Driver Need?
Citizens of Los Angeles frequently patronize Uber Eats, DoorDash, and Postmates. These are some of the most extensive food delivery services in the country. These companies each carry insurance policies that cover damages caused by accidents while drivers are completing their work.
DoorDash, Inc. provides its drivers with coverage for property damage and bodily injury caused by third parties. To be a DoorDash driver, you must have your insurance policy on the vehicle you use to make deliveries. Your auto insurance policy serves as the first coverage if there is an accident.
DoorDash drivers' personal motor vehicle insurance is the first insurance coverage to reimburse accident victims. Suppose the accident victim's damages exceed the driver's insurance policy limits. In that case, DoorDash's liability policy will cover damages caused by its driver if the accident occurred while the driver was on duty. Currently, DoorDash carries a $1 million liability insurance policy.
Uber Eats and the Uber ridesharing division of the company share similar insurance coverage for its drivers. Both the ridesharing side of Uber and Uber Eats cover drivers up to $50,000 per person, $100,000 per accident for bodily injury, and $25,000 for property damage if the Uber app is on and the driver has not begun working.
If the driver has accepted a ride request or food delivery order and is on an active ride, Uber's liability insurance coverage increases from the above limits to $1 million. The Uber Eats policy does not cover uninsured or underinsured motorists, so it will not cover accidents caused by underinsured or uninsured drivers.
Postmates, Inc. has a liability insurance policy of $1 million for its drivers. However, Postmates drivers must be insured for their automobiles to make deliveries. Suppose the driver's insurance policy does not cover damages incurred by a third party. In that case, Postmates' liability insurance coverage kicks in to pay the balance of the damages to the third party.
Postmates offers its drivers accidental occupational liability coverage. This insurance is like worker compensation insurance coverage. Driving while delivering for the company, medical expenses incurred are covered up to $50,000.
Our personal injury lawyers represent California residents injured in food delivery accidents, whether they are on the job or if they are involved in an accident with a food delivery driver. Contact us if you have been injured in an accident with a food delivery service driver.
SM v. Doe Defendant (settled on 10/14/2020) – settlement in a case involving a client who sustained a spinal cord injury and mild traumatic brain injury when he fell off a roof. The team at Arash Law secured an additional $610,000 as part of the third party settlement.
– 
Tina Eshghieh
Do I Have a Case If I Get Food Poisoning From a Restaurant?
There are options for getting food delivered. Companies like DoorDash, Uber Eats, and Postmates hire independent contractors to provide food. Some restaurants still have employees to deliver their food, like pizza places or sandwich shops.
Restaurants must meet health and safety standards set by the applicable authorities that regulate them. A restaurant that fails to meet these standards can be responsible for injury, sickness, or loss caused by tainted food. California negligence laws allow a victim to recover for food delivered if the food is tainted and causes the recipient to suffer harm.
Every restaurant in California must fulfill its duty to serve safe food to all its patrons. If the restaurant fails to meet this duty, then they are negligent. To prove negligence, the person harmed must prove that the restaurant they allege caused their food poisoning or one of its employees failed to uphold proper food safety standards and caused their illness.
For example, Shannon is a cook at a pizza place. She is frustrated with her job, and her performance is suffering. She has been congested and sneezing, but she ignores the symptoms and continues to work. One day, she spits into pizza dough and uses the dough to make a customer's pizza.
Shannon hands off the pizza to be delivered. The pizza arrives at the house of the customer, Bob. Bob has a compromised immune system and quickly gets very sick. Bob thinks that the pizza caused his illness and that the restaurant is responsible.
To prove that the restaurant was negligent, Bob must prove:
A duty of care existed, and the restaurant and its employees owed that duty to Bob.
The restaurant and its employees breached its duty of care to Bob.
The breach of duty caused him harm.
Making the connection between getting food poisoning and the restaurant that gave you contaminated food is challenging. Many factors lead to the issues in the causal relationship between ingesting food and getting sick. Some sicknesses present quickly. Some illnesses incubate for days before you experience symptoms.
A food delivery accident lawyer may use a variety of evidence to prove a particular restaurant caused your illness. Your lawyer may use experts that can test leftover food. Your lawyer may also find other customers who have been made sick by the same restaurant's food. These facts can improve the likelihood of the success of your claim.
Our reliable food delivery accident lawyers recommend that you visit your doctor if you are ill after eating tainted food. Your doctor should complete tests for specific viruses, bacteria, and pathogens to determine what made you sick. The results of these tests help narrow down the source of the illness. If you find out the source of what made you sick, you will know if it was the restaurant, the employee, or the company that provides food to the restaurant.
Contact the California food delivery accident attorneys at Arash Law led by Arash Khorsandi, Esq. if you have suffered food poisoning after eating contaminated food. Our trusted lawyers have decades of experience helping accident victims. We are here to help you, too.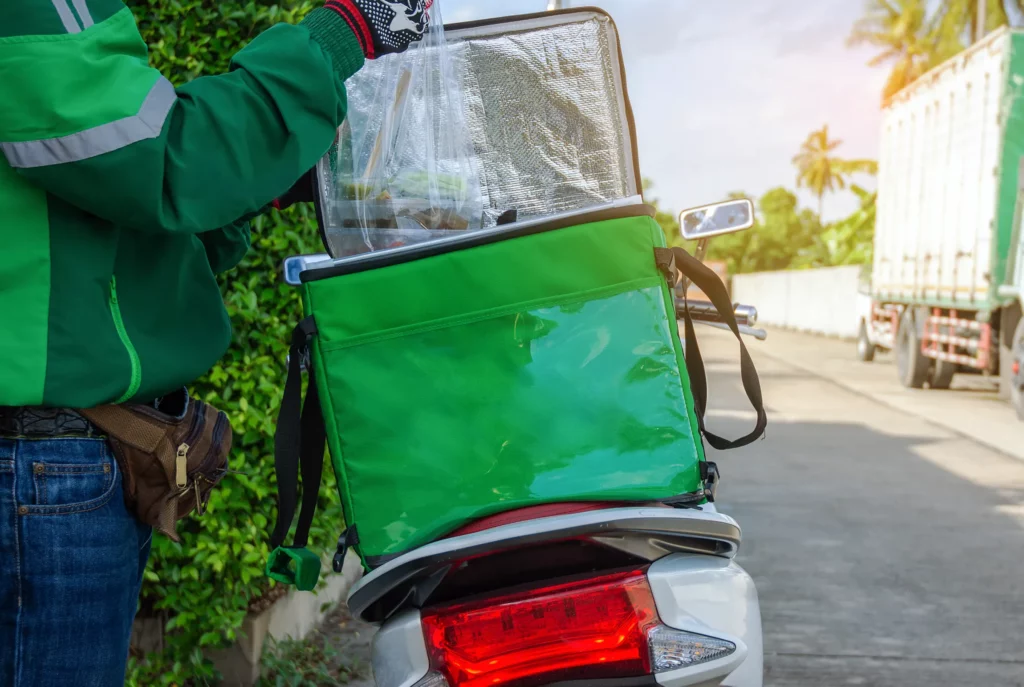 Emperatriz Ayala
My husband had an accident 2 years ago, a 85 years old man hit him, the Arash law group works very well on my husband case that took 9 month and he won the case and my husband was happy with the results. A year later I got into an accident as well and I'm still waiting in my case is almost resolving and it's 9 months already. This people knows the law and they do their job right to help you out in getting the most for you to fight on your behalf. I strongly recommend the Arash Law firm they do things right in a efficient and professional manner.

Chris Zavala
Had a great experience with all the people at Arash law. Long story short was in a bad car accident. It was overwhelming and the whole process was a lot, but they kept me in the loop. They answered all my questions and gave me great advice. Couldn't be any happier. Would definitely recommend anyone looking for a personal injury lawyer. They'll guide you through the whole process!

Jill Smith
Having Arash Law handle my auto accident was the best decision I could have made. Everyone I interacted with was kind, professional and detail oriented. I am extremely happy with the outcome and would recommend them highly.

Joseph R. Porter
From start to finish, Arash Law firm is there every step of the way with close, constant, personal contact and attention. I never knew a Law firm could actually care so much for me as a person and what I was personally going through as well as the settlement I was going to recieve once my case was finally completed. Thank you to everyone at Arash Law for your ongoing support and communication. You are the ONLY firm I will ever recommend to someone who is need of a great attorny.

Monica Parra
I had an excellent experience with Arash Law. I will definitely recommend to my family and friends. I interviewed a few firms before deciding to work with Arash Law. What made my experience excellent was (i.e. head attorney being accessible to talk to and he answered all my questions and concerns, sensitive and thorough personel who completed in home intake & follow up process, being connected immediately to quality Physicians who addressed my injuries and recovery process, clear contract-read throughly to ensure its something you can commit to). Being in a car accident is a traumatic experience and I had a sense of peace knowing Arash Firm was walking with me throughout the whole process. Thank you Arash Firm for all your hard work and help. I am so grateful and appreciative for you all! 🙏 With Gratitude, Monica Parra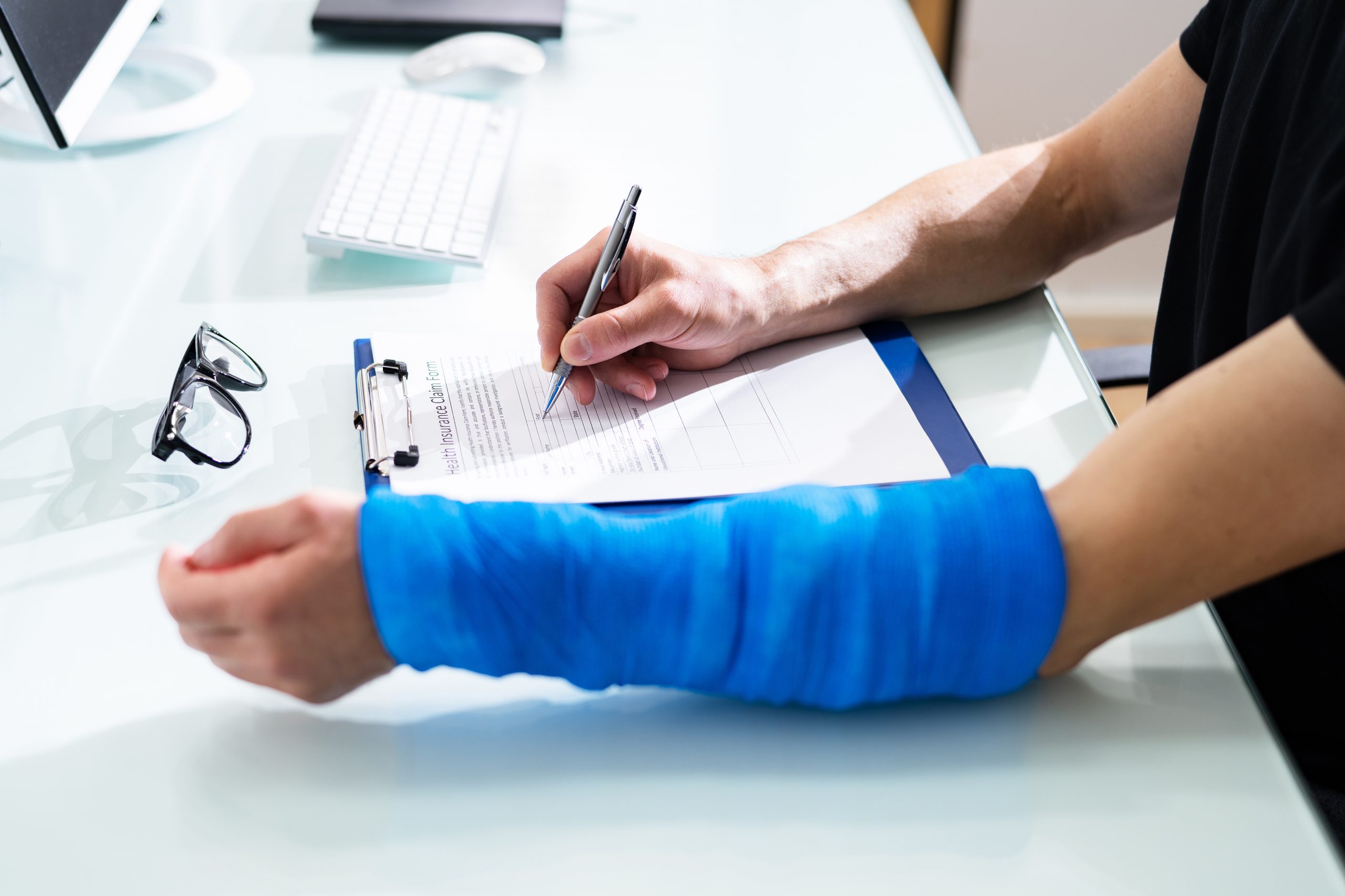 How Do I File a Food Delivery Accident Claim?
Drivers for DoorDash, Uber Eats, and Postmates make their money in volume. Drivers are making a lot of deliveries to help increase their pay. Because of the incentive to make money quickly, drivers may drive more carelessly. Drivers are paid by the delivery completed. The motivation to make as many deliveries as possible causes the following problems more likely:
Speeding
Failing to yield
Careless lane changes
Fatigued driving
Distracted driving
Sudden turns
Drivers becoming lost in an unfamiliar area
Many food delivery companies try to avoid liability for accidents caused by drivers by claiming that drivers are independent contractors. In general, employers are not responsible for the negligent acts of independent contractors. The independent contractor argument makes filing a food delivery accident claim difficult. You need a qualified food delivery accident lawyer to help you understand and work with the rapidly changing regulations regarding a food delivery driver's independent contractor status.
How Does a Court Determine If a Food Delivery Company Is Liable for an Accident?
An employee is distinguished from an independent contractor by the amount of control an employer has over the driver's routine job-related tasks and work performance. A food delivery driver is considered an employee of the employer if the employer:
Provides the driver with a uniform.
Provides the driver with equipment to do their job.
Pays the driver regularly (such as weekly or bi-weekly).
Makes the driver's work schedule.
Offers benefits like vacation time or health insurance to the driver.
Pays by the hour instead of by the job.
A court will weigh the above factors to determine if the driver that caused your injuries is an employee or an independent contractor. You may access the $1 million excess insurance coverage these food delivery companies carry if your damages exceed the primary coverage by accurately identifying the driver's status. California Assembly Bill 5 classified California food delivery drivers as employees, not independent contractors.
Contact us if you are injured in a food delivery accident. We have decades of experience getting our clients the compensation they deserve after being involved in an accident.
What Damages Are Available in a Food Delivery Accident?
You may seek compensation if you are injured in a food delivery accident. The aftermath of an accident can be overwhelming. A victim's life is significantly impacted by the medical care costs to treat their injuries, stress, financial loss, and other consequences of an accident that was not their fault.
The types of compensation available to a food delivery accident victim include:
Lost wages
Medical expenses
Pain and suffering
Property damage
Loss of companionship
Emotional trauma
Loss of ability to earn
Loss of enjoyment of life
Loss of future income
Future medical expenses
Is an Employer Required to Insure Its Food Delivery Drivers?
After passing California Assembly Bill 5, food delivery drivers in California are considered employees. As employees, food delivery drivers have rights to insurance coverage by their employers. However, not every food delivery company provides insurance coverage to drivers.
DoorDash has a $1 million insurance policy available to its drivers for damage to third parties. This coverage is not effective until the driver picks up the food and is on the way to make a delivery.
Uber Eats has a $1 million insurance policy available for its drivers.
Postmates has a $1 million insurance policy available for damage incurred by third parties. Postmates' insurance coverage is not effective until the driver's personal automobile insurance limits are exhausted.
Insurance coverage is not available for Grubhub drivers. If a Grubhub driver gets into an accident while working, their insurance company is expected to cover any damages.
TaskRabbit does not provide insurance coverage for its employees. A TaskRabbit driver must rely on their personal insurance policy if they are involved in an accident while working.
What Causes the Higher Risk of Accidents Among Food Delivery Drivers?
One major contributor to the high risk of food delivery driver involved collisions is that drivers make their money in volume. The more deliveries that a driver drives, the more money they earn. The pressure to perform may put delivery drivers and other drivers and passengers at risk of a collision. Moreover, some food delivery companies, like Postmates, have an on-time guarantee for delivery.
Drivers make more money and share in the delivery fee if they can make deliveries on time. Food delivery companies also tend to hire young drivers. Drivers for some apps can be as young as 19. Young and inexperienced drivers do not have the skills to avoid accidents.
In a report from the Centers for Disease Control and Prevention, teenage drivers are three times more likely to be involved in fatal accidents than drivers of other ages. Both factors contribute to the dangerous nature of food delivery work. The next question is who compensates for an accident victim's injuries after an accident happens.
How Is Liability Assigned in a Food Delivery Accident Case?
Liability is a legal term that means responsibility. Food delivery drivers need to understand the laws regarding insurance coverage and whether they are employees or independent contractors in the event of an accident. When an accident victim is hurt, paying the bill for medical expenses and other damages can be tricky.
Many different parties may have some liability in a food delivery accident. Depending on the driver's employment status, both the company and the driver may be liable for the harm suffered by the victim.
Independent Contractor vs. Employee
A food delivery company is responsible for the negligent acts of its employee. A driver is negligent when they run a red light, speed, take turns too quickly, fail to yield, etc. Companies may avoid responsibility for an accident by claiming that the driver is not an employee. As mentioned earlier, a court may find that a driver is an employee based on several factors.
Your accident attorney will ask if you know the driver's work status. Suppose you see the driver's work status. Your attorney will know who to name as a defendant in a lawsuit. A food delivery driver may act as an independent contractor or an employee.
Suppose the driver was working as an independent contractor. In that case, an accident victim might be able to file a claim with the driver's personal auto insurance policy or file a personal injury lawsuit and name the driver as a defendant.
What Happens When Multiple Parties Are Involved in an Accident?
Liability can manifest in several different ways. Our California car accident lawyers can help you understand the legal requirement for filing multiple claims with the appropriate agencies and against the right parties. Your accident attorney can help you understand your rights and tell you who needs to be named in an insurance claim or a civil lawsuit. Determining liability can be tricky.
Liability can manifest as respondeat superior or vicarious liability. Vicarious liability is a legal theory that places the blame for an employee's negligence at the feet of the employer. It incentivizes employers to supervise their employees closely. Liability can be present in the following ways:
A trucking company is generally liable for the negligence of a driver involved in a delivery truck accident.
A vehicle manufacturer is usually responsible for defective parts being placed on the market and causing injury.
A city or county must maintain good road conditions so drivers can travel safely around town.
Delivery companies must hire qualified mechanics to work on their vehicles. Suppose the company fails to hire a competent mechanic to tune up its cars. In that case, the company may be liable for negligent hiring, and the mechanic may be responsible for improper maintenance of the vehicle.
Knowing how to navigate an accident claim with multiple parties potentially at fault may be difficult without the right experience. Our trusted law firm has decades of experience litigating accident claims with various parties. We have collected over $400 million for clients who have been victims of car accidents. Call Arash Law today to schedule a free consultation.
California is an at-fault state for car accidents, using comparative fault to determine legal responsibility. If a state uses comparative fault to determine liability, the court will look at the facts and evidence to determine how much blame is placed on each party. A court may find that a plaintiff is partially at fault for their injuries. A plaintiff may be partially at fault for an injury if they were also negligent and helped cause the accident or if they failed to treat their injuries correctly and because of the failure to treat their injuries became worse.
If the plaintiff is partially at fault, a court will assign a percentage to the amount of responsibility. A plaintiff's damage award is then reduced by the percentage of fault allocated. For example, if the plaintiff is 20% at fault for the accident and their injuries, the damage award will be reduced by 20%. The plaintiff will be limited to an 80% recovery amount for damages.
How Much Time Do I Have to File a Food Delivery Accident Claim?
When you suffer harm in California, a personal injury is the cause of action. California law limits the amount of time a plaintiff must pursue a personal injury claim. An accident victim has two years from the day of the accident to either settle a claim with the insurance company or defense counsel or file a lawsuit. The deadline to file a suit is called the statute of limitations.
If you fail to comply with the statute of limitations, you will be barred from recovery from the accident forever. Suppose you file a lawsuit after the applicable statute of limitations passes. In that case, the defendant(s) can file a motion to dismiss the case for failure to comply with the appropriate statute of limitations.
One strategy insurance companies take is to draw out the negotiation process. Some insurance adjusters will string clients by giving inadequate settlement offers that increase throughout the negotiation. Particularly savvy insurance adjusters may go back and forth with a victim for so long that the victim cuts it close to the statute of limitations.
Without the appropriate legal experience, you may fall prey to this type of negotiation from insurance companies. Hiring an accident attorney with experience negotiating with insurance companies and defense counsel may be beneficial. Accident lawyers help protect accident victims rights. An accident attorney will use their expertise to know when insurance companies are negotiating in good faith and if it is realistic that the parties will come to a reasonable settlement.
Moreover, an accident attorney will know when to file a lawsuit. Your accident lawyer will know how to traverse the court procedure as well. They will know how to issue the proper summons to the correct defendant(s). They will know how to return the summons to the court properly.
They will know when to file a pretrial motion. Your accident attorney will also know what to ask for in discovery to get the evidence you will need to make a successful case. The personal injury attorney at Arash Law headed by Arash Khorsandi, Esq. has the legal experience that you need to have a chance at a successful food delivery accident claim.
Our firm has decades of experience helping accident victims recover compensation for their losses after being involved in an accident with a food delivery driver. Contact our legal team today if you have been injured in a food delivery accident. Call us or visit us online to schedule a free consultation today.
What Compensation Is Available for a Food Delivery Accident Victim?
Food delivery accidents cause the same injuries that any other car accident would cause. The amount of compensation that accident victims receive is not uniform. Typical damages that accident victims pursue include the following:
Present and future medical expenses
Property damage
Pain and suffering
Costs of alternative transportation (including a rental car)
Lost wages and loss of earning capacity
Wrongful death
How Can a Food Delivery Accident Lawyer Help Me?
Smartphones and the conveniences they provide are permanent parts of our lives. Apps can complete tasks from grocery shopping to delivering dinner when we get too busy. Citizens of Los Angeles can order from any of their favorite restaurants and have it delivered wherever they are in a manner of seconds.
Most of us have installed a food delivery app on our smartphones. The more we use these services, the more drivers are on the road. An increase in the number of drivers on the road increases the risk of car accidents. We all share the road, and every time we get into our vehicles, we risk getting into an accident and either causing someone harm or incurring harm to ourselves.
Areas like Los Angeles with already congested traffic are particularly vulnerable to increased car accidents. Understanding who is liable for your harm after being involved in an accident with a food delivery driver is complex. A food delivery accident lawyer can help you determine who is responsible for your injuries and help you pursue compensation from the correct source. An injury attorney near you may be able to help you fully recover damages from an accident with a food delivery driver.
Our Personal Injury Firm Today to Speak With a Food Delivery Accident Attorney in California
You deserve fair compensation after an accident caused by a food delivery driver. Our award-winning legal team has decades of experience and has successfully recovered over 400 million dollars for clients across the Golden State. Our experienced legal professionals serve clients in Los Angeles, San Francisco, Riverside, Bakersfield, Santa Barbara, San Jose, San Diego, Fresno, Sacramento, Sherman Oaks, and throughout California. Call (888) 488-1391 today to schedule your free consultation.