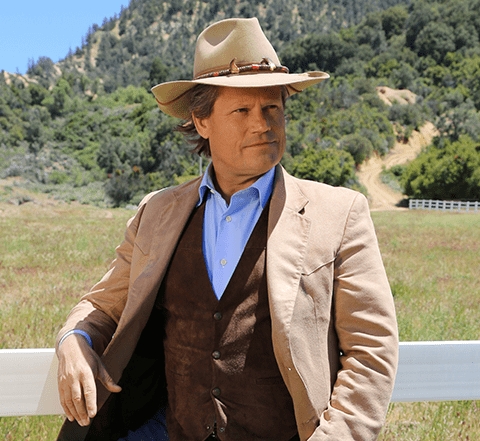 In addition to serving as head trial attorney, Joseph Low will train the firm's litigators and help expand the firm's team and reach.
Joseph H. Low IV, a trial attorney who won a record-setting personal injury verdict in Kern County last year, joined the Law Office of Arash Khorsandi PC in Los Angeles to lead its trial strategy, the firm announced Monday. "Joe is a terrific human being and is an outstanding trial lawyer," said founding partner Arash Khorsandi. "His addition is something that will bring our firm to the next level."
Low, who has spent 21 years as a sole practitioner, has handled litigation nationally in federal, state, and military courts and has experience in personal injury, medical malpractice, business litigation, civil rights violations, and criminal defense. He has had multiple notable verdicts including the $70.5 million personal injury verdict in Kern County, which included a $5.5 million award for post-traumatic stress disorder. Cuevas v. Ajit Singh Rai dba Rai Transport, 18CV-100616 (Kern Co. Super. Ct. Dec. 18, 2019).
Additionally, he has argued before the U.S. Supreme Court regarding the constitutional right to choose counsel, U.S. v. Gonzalez-Lopez 548 U.S. 140 (2006), as well as before the Nevada Supreme Court in a case related to the legalization of medical marijuana.
Although Low said a number of firms have approached him over the course of his career, the decision to join Arash Law was driven by a shared passion for clients and service. "Often you and that the personal injury business in Los Angeles is a mill. It's just a machine designed to sign as many people up as possible and move them through as quickly as possible and get their case settled, which usually means pennies on the dollar and I'm just not willing to participate in that," Low said in an interview Monday. "I was pleasantly surprised to find a firm that has some really good clients and provides really good service and that's their No. 1 priority."
In addition to serving as head trial attorney, Low will train the firm's litigators and help expand the firm's team and reach.
"We are in what I like to call expansion mode," Khorsandi said. "Our firm is only roughly 11 years old, but we have quickly grown to handling thousands of cases a year with a staff of over 60 legal professionals. Now with the addition of Joseph Low and the future addition of like-minded attorneys and management teams, our broader initiative and goal is to start looking at nationwide cases in different states, as well as looking for and advocating for social justice causes and cases that will make an impact and bring the power back to individuals and give them a voice when they have been wronged by big corporations or insurance companies."
The firm has offices in Los Angeles, San Francisco, Sacramento, Sherman Oaks, San Jose, Riverside, and San Diego.