A 24-year-old woman identified as Darleen G. was killed after a deadly pedestrian accident in Moreno Valley on early Thursday morning, February 11.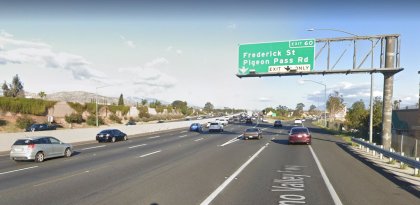 According to the California Highway Patrol's initial reports, the accident took place on Moreno Valley (60) Freeway near Frederick Street at around 4:30 a.m.
The victim was walking on the eastbound side of the freeway when an unspecified vehicle suddenly struck her.
The victim was killed from the collision. She was pronounced dead at the scene.
Additional information about the accident is unavailable at the moment.
Local authorities are further investigating the case.

Fatal Pedestrian Accident Statistics
Pedestrian accidents are unlike other types of accidents just because pedestrians have no protection in an accident. Those who are riding in cars are in vehicles that weigh an average of at least 4,000 pounds and have seat belts and airbags to protect them.
Even bicyclists typically have helmets to protect them. Meanwhile, pedestrians are completely defenseless and vulnerable in the event of someone else's negligence in the circumstances in which most pedestrian accidents occur.
Pedestrian accidents have been increasingly becoming an issue throughout the United States. Pedestrians currently make up a large percentage of traffic fatalities in the past 33 years. According to the Governors Highway Safety Association, pedestrian fatalities in the U.S. have increased by 27 percent from 2007-2016, while other traffic-related deaths decreased by 14 percent.
Some common reasons pedestrian accidents occur are negligent driving, speeding, and drivers failing to yield to pedestrians.
Riverside County Wrongful Death Claim for Victims of Fatal Pedestrian Accidents
It can be quite devastating for the victim's family to suddenly lose a loved one due to a fatal pedestrian accident. They may be left vulnerable to manipulation while they are grieving for their loss, which is why it is vital to have an attorney by their side when getting a wrongful death claim.
With the wrongful death claim, the victims can seek financial compensation for damages like loss of income, funeral expenses, pain and suffering, and emotional distress.
As experienced California pedestrian accident attorneys, we at Arash Law know how to obtain the maximum compensation available under California law for injuries and deaths to pedestrians that have been caused by negligent drivers, truck drivers, bicyclists, or motorcyclists. Pedestrians are uniquely vulnerable to being injured as compared with those in motor vehicles or even on bikes, a fact that is unfortunately particularly true in California.
Call (888) 488-1391 for a FREE Consultation with a Pedestrian Accident Lawyer in California