Santa Ana

Truck Accident Lawyers
with over $500 Million Recovered in Compensation for Injury Clients.
You May Be Entitled to Compensation

Our Top-Rated Santa Ana Truck Accident Lawyers are 

Your Trusted Allies After a Trucking Accident
When faced with the unfortunate event of a truck accident resulting in injury or loss of life, the implications can be overwhelming, leaving victims and their families grappling with physical, emotional, and financial burdens. That's where Arash Law's skilled and experienced Santa Ana truck accident lawyers step in. Call us today at (888) 488-1391 to schedule a free consultation with one of our award-winning attorneys.
The heartbeat of America's supply chain relies on the trucking industry, with countless big rigs and skilled drivers transporting goods across the nation. While most truck drivers operate safely, some bring tragedy to innocent motorists, causing severe injuries or even fatalities. In such distressing circumstances, seeking the counsel of seasoned truck accident attorneys in Santa Ana becomes imperative.
At Arash Law, led by Arash Khorsandi, Esq., we deeply understand personal injury law and the complexities surrounding truck accidents. With a proven track record of awards and recognition, we can be your legal partner in pursuing justice and fair compensation for the damages endured. Having recovered over $500 Million for our clients, expect nothing less than the best representation from your initial free consultation to the final settlement.
You don't have to face the aftermath of a truck accident alone. Let our Santa Ana truck accident lawyers be your strongest advocate, helping you navigate the legal process so you can focus on your recovery and move forward. Don't wait to take action. Your road to justice starts here with us.
Paz v. Airfax Logistics (settled on 5/26/2020) – settlement in a case involving a client who was involved in a trucking accident and sustained a traumatic brain injury and other trauma.
– 
TINA ESHGHIEH
Common Types of Truck Accident Cases Our Accident Attorneys Handle
Semi-trucks/18-wheelers
Truck-trailer combinations
Garbage trucks
Flatbeds
Livestock carriers
Tankers
Cement mixers
Utility vehicles
Box trucks
Moving trucks
Dump trucks
Passenger buses
Hazardous materials (Hazmat) vehicles
Suppose you are injured in a crash with a commercial vehicle, which is not someone's personal car, truck, SUV, or van. In that case, we highly recommend calling our Santa Ana truck accident lawyers at Arash Law. We are highly experienced in investigating these types of collisions and determining if one or more FMCSA regulations were violated during the crash.
Large Truck Accident Statistics
Large trucks are generally defined as those with gross vehicle weight ratings over 10,000 pounds, excluding buses and motorhomes. A fatal crash involving a large truck occurred 5,700 times in 2021, up 18% from 2020 and 49% over the past ten years. Compared to 2020, the involvement rate for large trucks has increased by 7%, and it has increased by 22% in the last 10 years.
Truck accidents that are happening in Santa Ana call for attention and proactive efforts to improve road safety in the city. Implementing measures to reduce truck accidents and seeking help from aggressive Santa Ana truck accident lawyers can play a crucial role in creating a safer environment for everyone on the roads.
Injuries And Deaths from Truck Accidents
Accidents involving large commercial trucks can lead to severe injuries due to their massive weight. There are usually long-lasting losses and expenses resulting from such incidents. Moreover, facing aggressive insurance carriers or well-funded trucking companies when you seek settlements can be intimidating. However, we at Arash Law are unafraid to stand up to them on your behalf.
Our award-winning truck accident lawyers in Santa Ana are well-versed in handling the legal challenges that arise from these claims, and we will conduct a thorough investigation to ensure that you will receive the compensation you deserve. Our dedicated legal team is ready to help you navigate federal trucking laws and pursue claims against governmental bodies if necessary.
Our dedication to providing exceptional legal representation has earned us recognition and awards. Let us be your advocates in securing the justice and compensation you need to move forward after a devastating truck accident.
800+ Real Client Reviews Verified by Google
Truck Accident Statute of Limitations in California
Recovering from a truck accident can be a lengthy and challenging physical and emotional process. While your recovery should be your main focus, it's crucial to be aware of the time limit to seek compensation for your damages. In accordance with California laws, you have a two-year window from the date of the accident to file a personal injury case.
Failing to file a lawsuit within this two-year timeframe can result in losing your right to pursue compensation for your injuries under civil law. Missing this deadline could have severe consequences for your physical and financial well-being. To safeguard your legal rights, it's advisable to promptly arrange a consultation with a specialized attorney after the accident.
At Arash Law, we understand the importance of acting swiftly in legal matters. If you or a loved one has been involved in a truck accident, our team of skilled attorneys will guide you through the process and ensure your rights are protected. Don't wait until it's too late – schedule a consultation with our dedicated team at Arash Law as soon as possible to explore your options and seek the compensation you deserve within the two-year time limit. We are committed to fighting for your best interests and helping you on your road to recovery.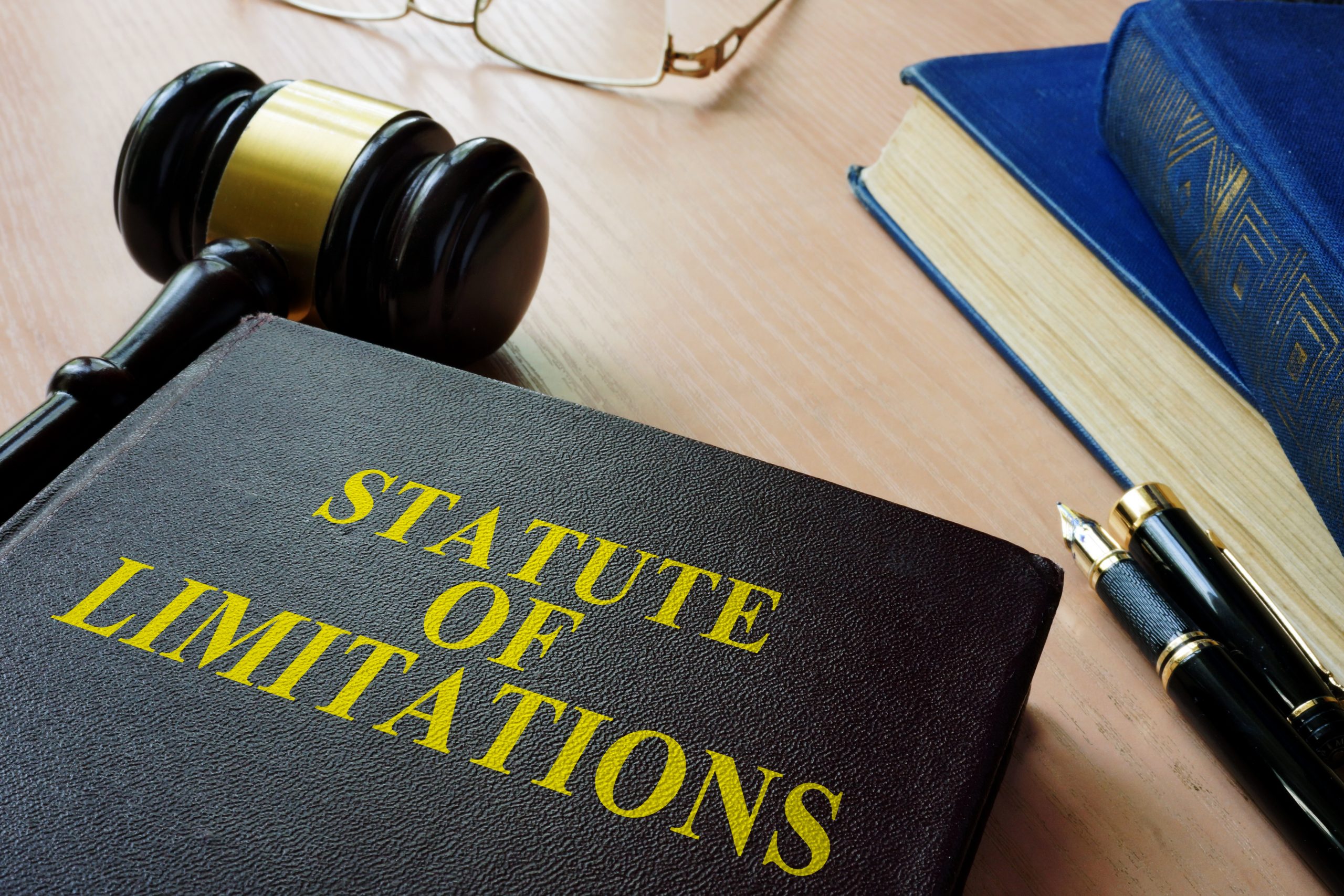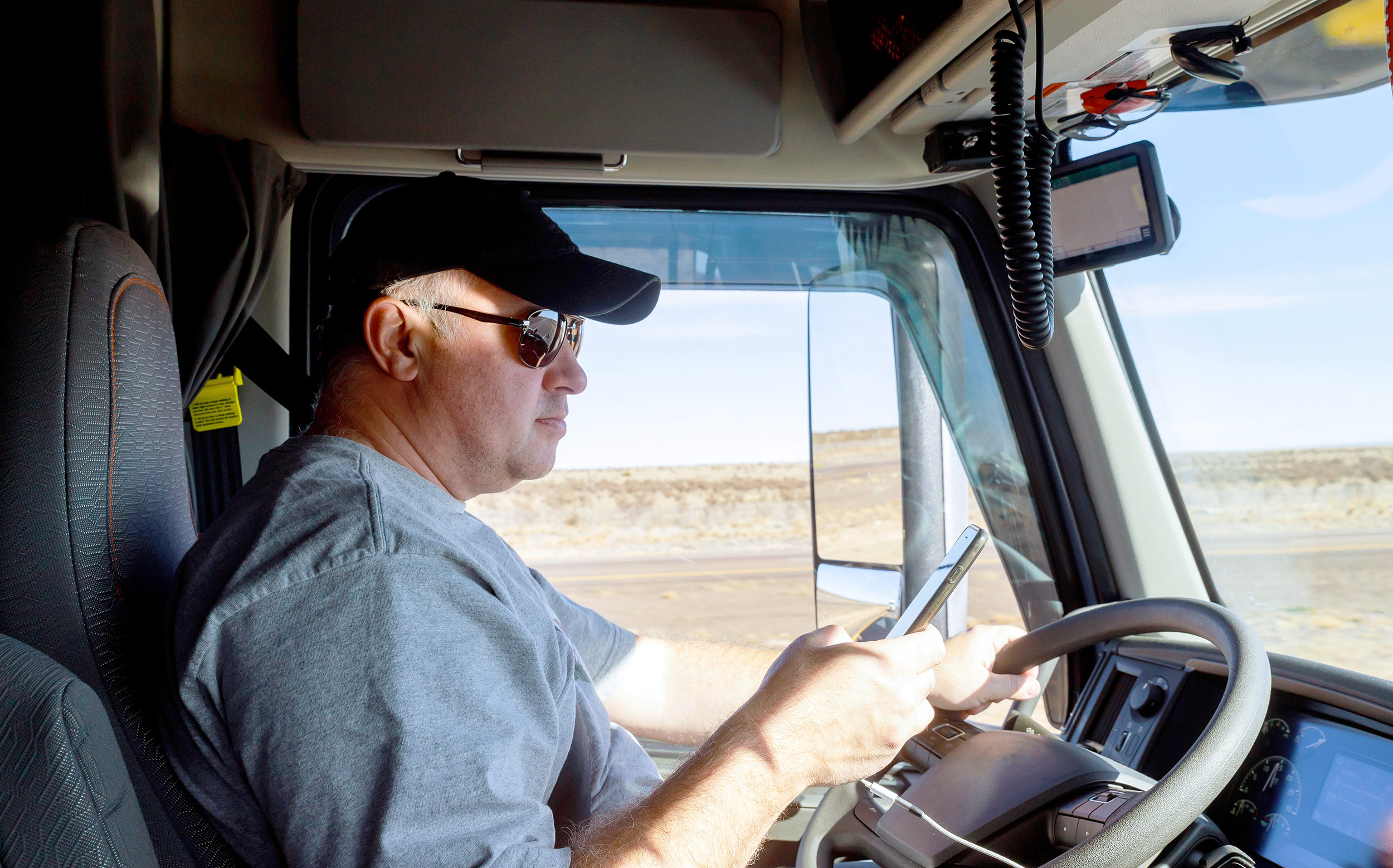 What Causes Truck Accidents?
Many things can contribute to a truck accident. Trucks are large, unique vehicles designed to transport heavy loads across the country efficiently. While they serve an essential purpose, their characteristics also make them more dangerous on California roadways.
Here are some reasons why truck accidents happen:
Overloading – A big rig can weigh more than 30,000 pounds, making it significantly heavier than the average car, which typically weighs around 4,000 pounds. This substantial weight disparity means that trucks require more distance and time to come to a complete stop, leading to longer braking distances and increasing the potential for rear-end collisions.
Improper Loading of Cargo – If trucks are not loaded correctly, their cargo may shift or slide, leading to accidents. Properly securing the cargo is critical to prevent dangerous situations on the road.
Improper Maintenance – Failure to properly maintain trucks can result in mechanical failures and accidents.
The vast majority of trucking accidents are caused by driver error or negligence. The common factors for driver errors are as follows:
Driver Fatigue – Truck drivers often work long hours, leading to fatigue and impaired driving performance.
Distracted Driving – Engaging in activities like texting or using mobile phones while driving diverts attention from the road and increases accident risks.
Speeding and Tailgating – Speeding and tailgating can reduce the driver's ability to react to sudden changes in traffic conditions.
Driving Under the Influence – Driving while under the influence of alcohol or drugs poses significant dangers on the road.
In many cases, truck accidents occur due to the negligence of the driver or the trucking company. Both the driver and the company owe a duty of care to other road users. If they fail to uphold this duty—for example, by violating regulations or neglecting safety measures—they can be held liable for the damages caused in an accident.
Due to their weight and size, trucks can cause severe damage upon impact in accidents with smaller vehicles. Occupants of passenger cars are particularly vulnerable to such collisions, as they are less protected and face a higher risk of sustaining serious injuries.
Understanding these risks and factors is essential for those involved in truck accidents. If you or a loved one is injured in a crash with a commercial vehicle in Santa Ana, seeking legal representation from an experienced lawyer is crucial. Our skilled Santa Ana truck accident attorneys at Arash Law are well-versed in handling truck accident cases.
We are committed to thoroughly investigating each case, determining the liable parties, and fighting for fair compensation for our clients. Don't delay; contact us for a free consultation and let our dedicated team assist you in seeking the justice and compensation you deserve after a devastating truck accident.
Common Truck Accident Injuries
Victims often suffer from severe injuries when involved in a crash with a large truck, such as a tractor-trailer. Our knowledgeable truck accident lawyers in Santa Ana regularly assist clients who have sustained the following types of injuries:
Back and Neck Injuries (Including Whiplash): The forceful impact in a truck accident can cause strains, sprains, and whiplash, leading to significant pain and discomfort for the victims.
Spinal Cord Injuries with Possible Paralysis: The spinal cord can be severely damaged in truck accidents, resulting in partial or complete paralysis, profoundly affecting the victim's quality of life.
Traumatic Brain Injuries: The head may sustain significant trauma during a truck accident, leading to traumatic brain injuries that can have long-term cognitive and physical consequences.
Open Head Wounds: In some cases, the impact may cause open head wounds requiring immediate medical attention and leading to permanent scarring.
Burn Injuries: Truck accidents can lead to fires and explosions, causing severe burn injuries to the victims, which often require extensive medical treatment and rehabilitation.
Amputation Injuries or Disfigurement: The force of the collision can result in severe limb injuries, sometimes requiring amputation, or cause disfigurement that impacts the victim's self-esteem and mental well-being.
Internal Bleeding or Internal Organ Damage: The internal impact in a truck accident can lead to internal bleeding or damage to organs, which may not always be immediately apparent but can have serious health consequences.
Lacerations or Puncture Wounds: Sharp objects or debris in a truck accident can cause lacerations or puncture wounds, requiring medical attention and potential long-term scarring.
Broken and Dislocated Bones: The force of the collision can cause bones to break or dislocate, leading to pain, limited mobility, and the need for extensive medical treatment.
Truck accidents can be catastrophic. Getting in one can cause life-altering injuries that require extensive medical care and rehabilitation. Our Santa Ana truck accident lawyers at Arash Law are dedicated to advocating for the rights of truck accident victims and helping them seek the compensation they deserve for their physical, emotional, and financial losses.
If you or a loved one has suffered injuries in a truck accident in Santa Ana, don't hesitate to contact our seasoned lawyers for a free consultation. Let us be your allies in seeking justice and holding negligent parties accountable for the harm they have caused.
Truck Accident Settlement
A top rated and large delivery truck company rear ended our client on the freeway. Our client was a middle aged woman who suffered neck and back injuries. The defense tried to blame it on her weight and pre-existing conditions. Eventually, we were able to resolve the matter at mediation, before going to trial.
Truck Accident Settlement
A top rated and large delivery truck company rear ended our client on the freeway. Our client was a middle aged woman who suffered neck and back injuries. The defense tried to blame it on her weight and pre-existing conditions. Eventually, we were able to resolve the matter at mediation, before going to trial.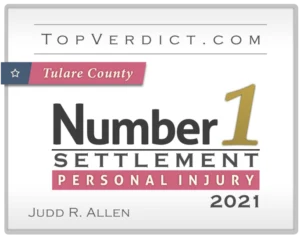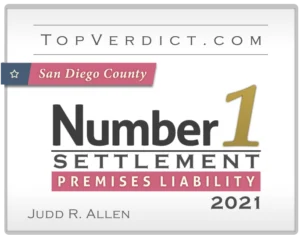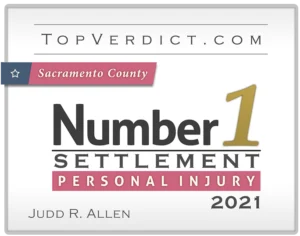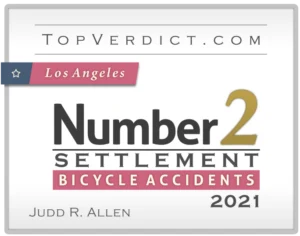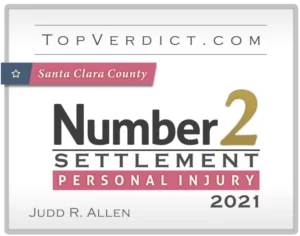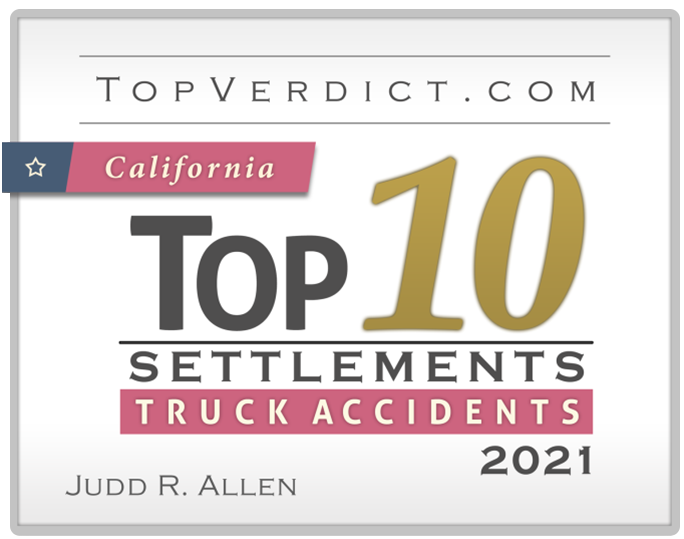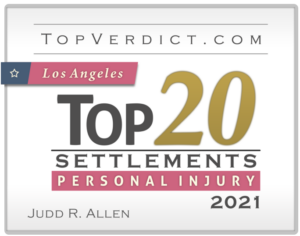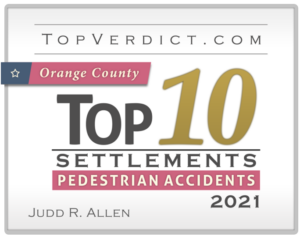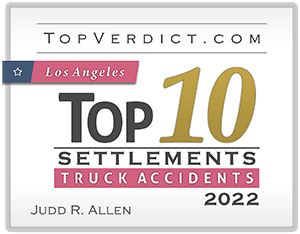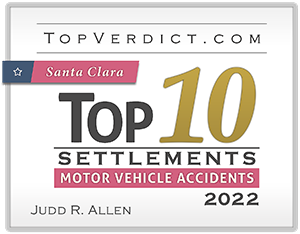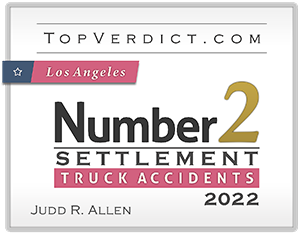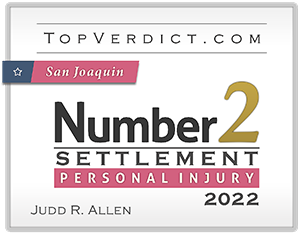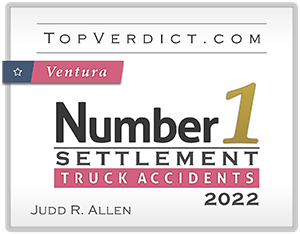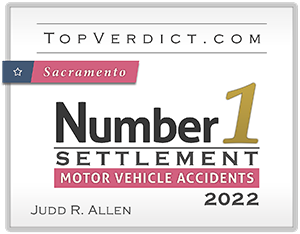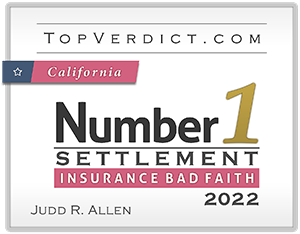 Who Is Liable for My Truck Accident?
Vehicle crashes, particularly those involving trucks, can be intricate and challenging to determine fault as multiple parties can be held accountable. Collaborating with qualified Santa Ana truck accident lawyers can be instrumental in seeking damages from the responsible parties. An attorney's role includes identifying liability and initiating insurance claims or lawsuits against the appropriate individuals or entities.
In truck accident cases, liability can be attributed to various parties. The following are potential defendants in a lawsuit:
The Owner of the Truck: If the truck is owned by an individual or a company, they may bear responsibility for the accident.
The Truck Driver: The driver's actions or negligence can contribute to the cause of the accident, making them potentially liable.
The Manufacturer of Defective Tires, Brakes, or Other Parts: If the accident resulted from defective truck parts, the manufacturer or supplier may be held accountable.
The Company that Designed The Road: Poor road design can be a contributing factor to accidents, leading to potential liability for the entity responsible for designing the road.
The Owner of The Trailer: If the truck was hauling a trailer owned by someone else, the trailer's owner might share liability.
The Trucking Company: If the driver is employed by a trucking company, they may be held responsible for the driver's actions and training.
The Warehouse that Loaded The Truck: Improperly loaded cargo can cause accidents, making the loading warehouse potentially liable.
The Shop that Maintained The Truck: Negligence in truck maintenance can lead to accidents, with the maintenance shop being held accountable.
The City that Maintained The Road: Government entities responsible for road maintenance may be liable if their negligence contributes to the accident.
Other parties that might be involved as defendants in a truck accident lawsuit include:
Additional Drivers on The Road: If another driver's actions contributed to the accident, they may be liable.
Crashed Truck and Tow Truck: In multi-vehicle accidents, the drivers of other involved trucks and tow trucks may also be liable.
Determining liability in a truck accident can be complex, but with the expertise of a skilled personal injury attorney from Arash Law, you can build a strong case to seek the compensation you deserve. Our team is dedicated to investigating the accident thoroughly and identifying all responsible parties to guarantee the maximum compensation you need to recover from the accident's impact.
Damages that Are Claimable in California
If you or a loved one has suffered significant injuries or death in a truck accident caused by someone else's negligence, you have the legal right to seek compensation for your losses. Our Santa Ana truck accident attorneys can provide assistance in such cases. Under California state law, individuals may be eligible for financial recoveries for the following damages:
Medical Costs and Treatment: You can seek reimbursement for all medical expenses related to the injuries sustained in the truck accident, including hospital bills, surgeries, medication, rehabilitation, chiropractic care, and ongoing medical care.
Loss of Future Income and Wages: If the injuries lead to long-term disability or prevent you from working, you may be entitled to compensation for the loss of future income and wages.
Mental Suffering: Truck accidents can have severe psychological impacts. You may be eligible to receive compensation for the emotional distress and mental suffering experienced due to the accident.
Pain and Suffering: Compensation can be sought for the physical pain and suffering endured as a result of the injuries.
Property Damage:

If your vehicle or personal property was damaged in the accident, you can pursue compensation for the repairs or replacement in autobody repair shops.

Loss of Companionship: In cases of wrongful death, surviving family members may seek compensation for the loss of companionship and the emotional toll of losing a loved one.
Reduced Benefits: If the injuries result in reduced or lost employee benefits, you may be entitled to compensation for the diminished benefits.
Inheritance Loss:

Family members may seek compensation for the loss of inheritance the deceased would have provided.

Funeral Costs: In cases of wrongful death, funeral expenses can be covered as part of the compensation.
If you or someone you love has been injured in a Santa Ana truck accident, it is crucial to understand your rights and potential avenues for compensation. Speaking with qualified truck accident lawyers in Santa Ana can clarify the legal process and the types of monetary reparation available to you. Our attorneys at Arash Law, led by Arash Khorsandi, Esq., are available 24/7 to provide you with expert guidance.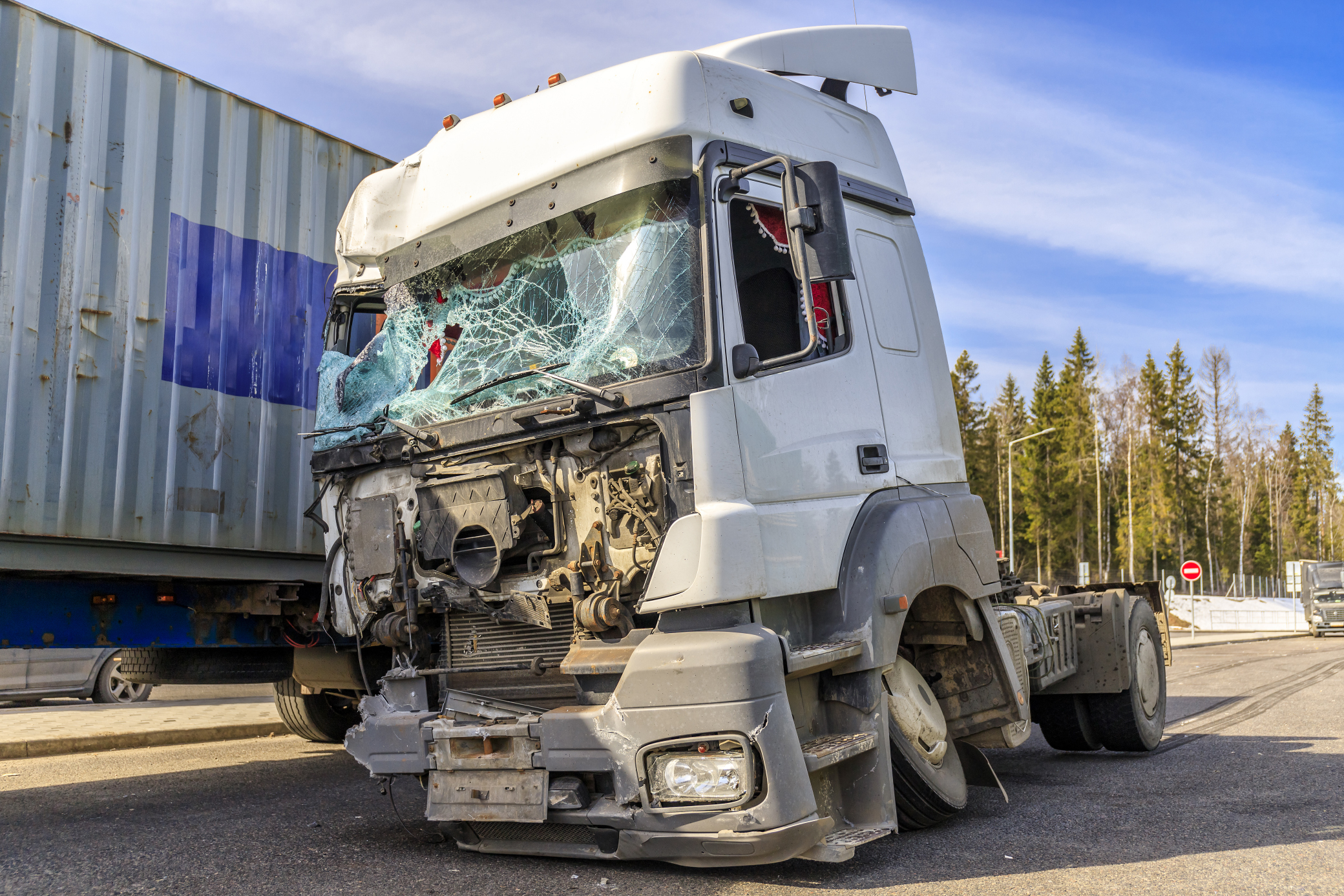 Settlement in a motor vehicle accident; client suffered internal injuries.
– 
JUDD ROSS ALLEN
Do You Need A Santa Ana Lawyer After A Truck Accident?
If you were injured in a truck accident due to another party's negligence, you may be entitled to substantial compensation. However, proving liability in truck accident cases can be complex, and injury victims often lack the resources and expertise to investigate their claims thoroughly. Skilled Santa Ana truck accident attorneys who know how to handle truck collisions can offer invaluable assistance and support.
Here's how they can help:
Obtain All Evidence of The Accident
A proficient attorney will gather all relevant evidence from various sources, including accident reports, video and photo surveillance, statements from eyewitnesses, the truck driver, the truck company's safety FMCSA records, and hours of service records. This comprehensive evidence collection is crucial for building a strong case and determining liability.
Ensure a Thorough Medical Evaluation
An experienced attorney will ensure their client receives a thorough medical evaluation from a qualified doctor. This evaluation is essential in determining the full extent of the injuries sustained and calculating the total losses incurred, including medical expenses, future medical needs, lost wages, and pain and suffering.
Effective Negotiation for Maximum Compensation
A seasoned lawyer will skillfully negotiate with all involved parties, including insurance companies and the at-fault party, to secure the maximum compensation possible for their client. Their goal is to ensure that the victim receives fair compensation for the physical, emotional, and financial hardships caused by the accident.
Preparation for Trial if Necessary
If a fair settlement cannot be reached through negotiation, a good attorney will be prepared to take the case to trial. They will utilize their litigation skills and expertise to present a compelling case in court and advocate for their client's rights and interests.
Truck accidents often result in severe injuries and extensive damages. Having a knowledgeable and skilled attorney by your side can make all the difference in obtaining the financial restitution you deserve. At Arash Law, our team of Santa Ana truck accident lawyers is dedicated to fighting for the rights of Californians. We will diligently investigate your case, gather crucial evidence, and tirelessly pursue justice on your behalf.
Call The Skilled Truck Accident Attorneys Santa Ana Turns To For Help
After experiencing a truck accident, many injured individuals find themselves unsure of their next steps. At Arash Law, led by Arash Khorsandi, Esq., our adept truck accident lawyers in Santa Ana understand the overwhelming nature of such situations. We are here to provide the support and guidance needed to ease this burden.
Truck accidents involving all types of trucks like 18-wheelers, delivery trucks, or moving trucks, are notorious for causing severe injuries or even fatalities. If you have been involved in a truck accident or lost a loved one due to such injuries, the path to achieving the compensation you rightfully deserve may seem uncertain. However, our skilled Santa Ana truck accident lawyers are here to assist you throughout the daunting process.
With our dedication, expertise, and a proven track record of successfully recovering $500 Million in settlements and awards, we will fight relentlessly to seek justice and compensation for your suffering. Our commitment is unwavering as we strive to ensure you receive the reparation you deserve.
Contact us today at (888) 488-1391 for a free consultation, and let us be your advocates in the pursuit of justice and recovery after a devastating truck accident. You don't have to face this challenging time alone – we are here to help you every step of the way.