Santa Ana

DUI Accident Victim Attorneys
with over $500 Million Recovered in Compensation for Injury Clients.
You May Be Entitled to Compensation

Dedicated San Francisco DUI Accident Victim Lawyers with

Legal Insights & Trusted Results
Tragically, traffic accidents that involve impaired drivers remain a problem in Santa Ana and across California. If you are suffering an injury in a drunk driving accident, you need skilled Santa Ana DUI accident victim attorneys to advocate on your behalf. Contact our Arash Law today at (888) 488-1391 or via our online chat feature to discuss your legal options. We are here to help. 
Santa Ana is a beautiful city located in the county seat of Orange County, California. It has a large population of 308,189, according to the 2022 United States Census Bureau. With that many drivers on the road, traffic accidents are bound to happen, but DUI accidents are entirely preventable. The lawyers at Arash Law, founded by famous attorney Arash Khorsandi, Esq., have decades of experience helping injured Californians get the compensation they need to allow themselves and their families to move forward after a DUI traffic accident. 
Mild Traumatic Brain Injury
Verdict in a mild traumatic brain injury case involving a motor vehicle collision
– 
JUDD ROSS ALLEN
How Dangerous Is Impaired Driving?
Drunk driving is dangerous and can cause severe injuries to victims. Across California, over nine years, 10,000 people lost their lives because of a drunk driver. According to the Centers for Disease Control and Prevention (CDC), impaired driving is responsible for 30 percent of all deadly accidents across the United States.
Every year, about 1 million people are arrested for driving under the influence of alcohol or drugs in the United States.
In 2020, 62% of people who died in alcohol-impaired driving crashes were the alcohol-impaired drivers themselves; 38% were passengers of the alcohol-impaired drivers, drivers or passengers of other vehicles, or nonoccupants (such as pedestrians).
Two hundred and thirty-nine children below the age of 14 died in crashes caused by alcohol-impaired drivers in 2020.
Kids between 0 to 14 make up 21% of the children that were killed in traffic-related accidents.
The results of these accidents can leave families heartbroken from the loss of a loved one. Family members may also face financial loss after losing a loved one. Contact a Santa Ana DUI accident attorney to discuss your options after a traffic crash.
Drunk Driving Laws in California
Drivers who get behind the wheel of a vehicle while impaired face significant legal penalties in California. A driver is considered under the influence of a substance if their blood-alcohol concentration level is 0.08 percent or higher. 
If a driver is operating a commercial truck like an 18-wheeler truck, the driver cannot have a blood-alcohol concentration level higher than 0.04 percent. Due to the zero-tolerance law in California, drivers under the age of 21 may face legal penalties if they are caught driving with a blood-alcohol concentration of 0.01 percent or more. 
800+ Real Client Reviews Verified by Google
What Can I Expect If I File a DUI Lawsuit?
It is easy to become intimidated when you start a lawsuit. However, understanding the legal process and having an attorney advocate can ensure that you do not make any missteps that will prevent you from collecting the compensation you need to recover. Here is what you can expect from a DUI lawsuit.
First, the driver will be arrested for impaired driving. Unless the drunk driver needs emergency medical attention, they will be arrested and taken to jail immediately. Once they are pulled over, the driver will be subjected to a blood or breath test to determine their level of intoxication.
If the driver's blood-alcohol concentration level is above the legal limit, they will be arrested and taken to jail. The driver will likely be kept overnight. If the driver is charged with driving under the influence, then a court date will be set.
After the court date, if the driver is convicted of impaired driving, then the impaired driver's license is taken away, and they are given a temporary license that expires after 30 days. When 30 days expire, the impaired driver must contact the Department of Motor Vehicles and request a hearing regarding their license. If the driver fails to request a hearing about their license, it will be suspended. The driver cannot drive at all on a suspended license.
If you get into an accident with a drunk driver, you do not need to wait until the driver's criminal matter is resolved to pursue civil legal liability. Qualified Santa Ana DUI accident attorneys understand your rights and can pursue financial compensation while the impaired driver is awaiting trial.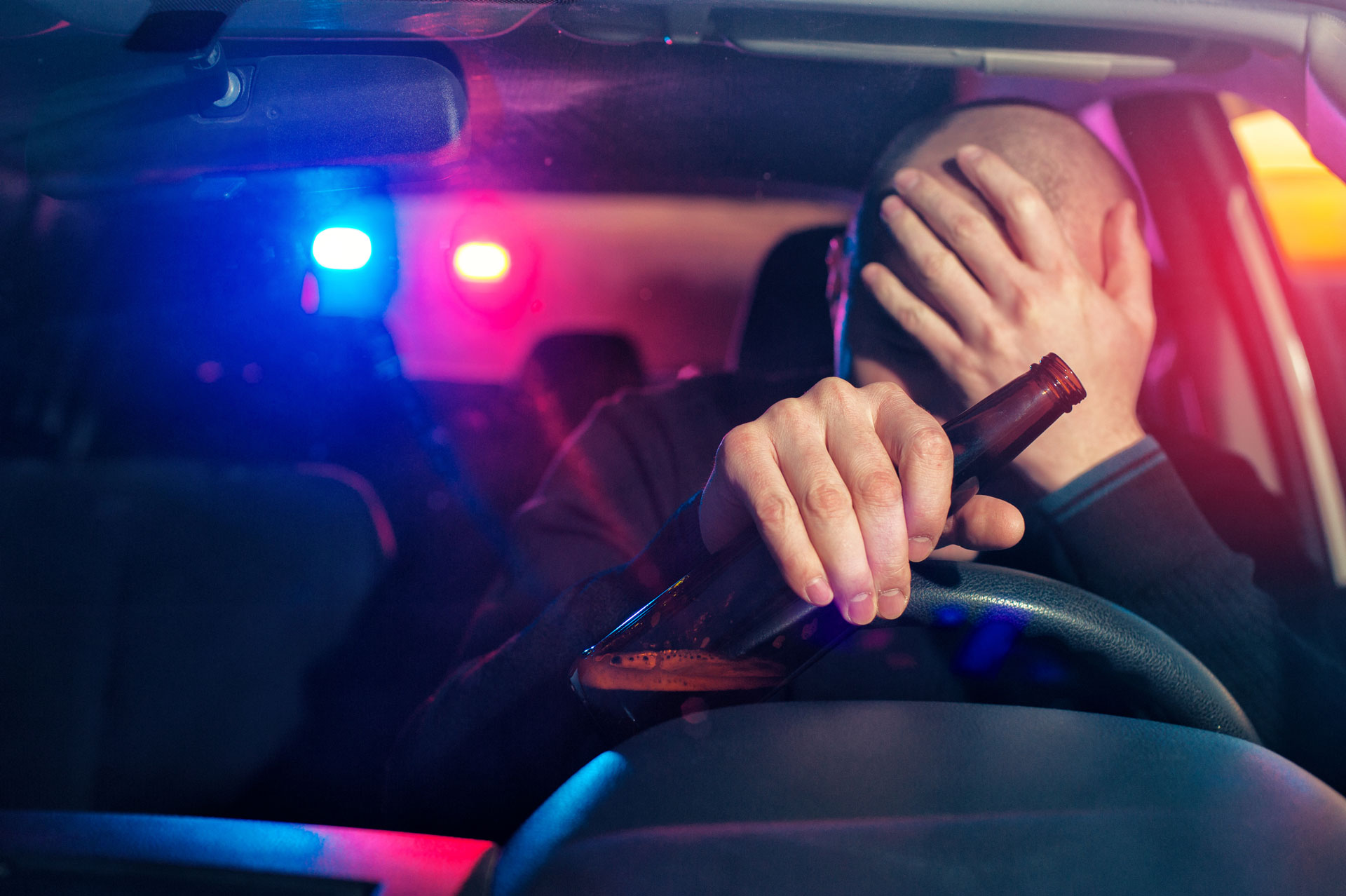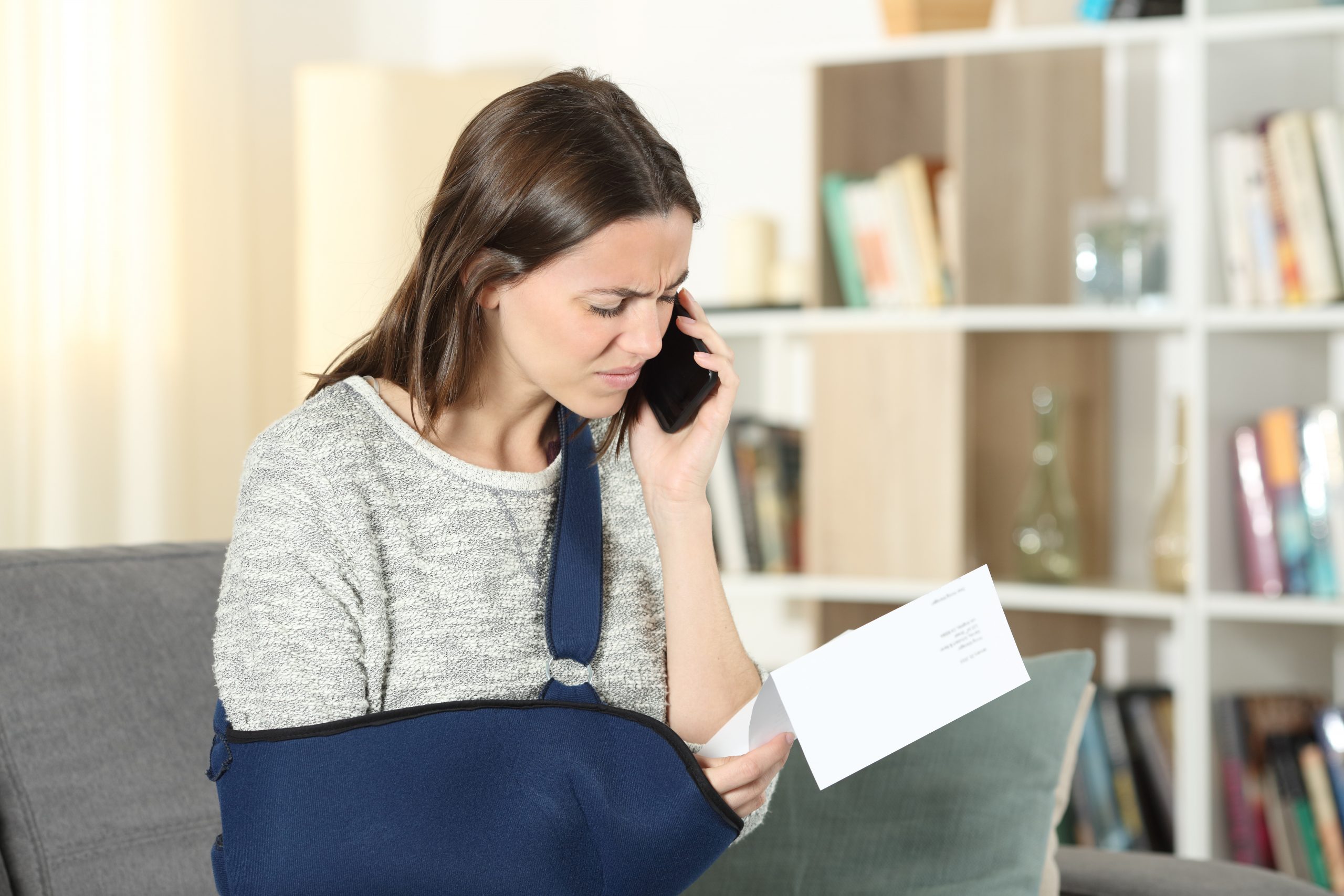 How to Recover Compensation After a DUI Accident?
To recover financially after a DUI accident, you must find out who is liable and prove that they have liability to you. In DUI accident cases, there are many potentially responsible defendants. Potentially responsible parties in California DUI accidents include the following:
The impaired driver
A bar or restaurant that overserved a patron
A person or establishment that sold the impaired driver alcohol if they knew or should have known that the driver was impaired
An attorney can find each responsible party and hold them accountable for paying for your expenses and losses after an accident. Your Santa Ana personal injury attorney can investigate the facts surrounding your case and determine each player, from the driver to their insurance company, and put you on the road to financial recovery.
There is no excuse for driving while under the influence of substances. Therefore, any loss a DUI accident victim suffers because of the actions of an impaired driver should be compensated. Common types or categories of compensation that DUI accident victims have include what follows.
Accident victims are entitled to recover for current and future medical expenses associated with the accident. Depending on the severity of the accident, the victim of a DUI accident can have injuries ranging from cuts and bruises to death. The cost of medical treatment and emotional pain associated with your injuries are a part of your overall settlement value.
If your vehicle is damaged in a DUI crash, you may be entitled to receive the cost of repairs. Driving under the influence of alcohol can destroy vehicles, buildings, and other property. If you suffered property damage due to a drunk driving accident, speak to experienced Santa Ana DUI accident attorneys about your options for recovery.
Some injuries are so severe that the victim may be unable to work and make money to provide for themselves or their families. After suffering an injury in a DUI accident, it can take days, weeks, or months to return to work. Some accident victims are unable to return to work or to the same type of work that they did before the accident. A part of holding drunk drivers accountable is to require them to pay for the lost income of their victims.
The emotional anguish that comes from a drunk driving accident is compensable. Impaired drivers should pay for the impact that they left on your life due to their irresponsible actions. However, despite them being valuable, pain and suffering damages are sometimes difficult to prove. Dedicated Santa Ana DUI accident lawyers can prove and recover damages for pain and suffering.
Unfortunately, the irresponsible actions of others can cause deadly results. If a drunk driver killed your family member, then you, as a surviving loved one, can collect compensation for your loss. There is no way to place a price tag on human life, and no settlement can replace your loved one's contributions to your life. However, a wrongful death lawsuit can compensate a family for the loss of their loved one's income, loss of inheritance, or other financial losses from the death of a loved one.
How Much Is My Case Worth?
The overall value of your DUI car accident case depends on several factors. If you suffer significant injuries that require surgery or a lengthy hospital stay to treat, your settlement value may be more than an accident victim who suffers from cuts and bruises. Additionally, if you suffer from mental health conditions, like post-traumatic stress disorder, for example, then the value of your settlement may be higher than someone who does not suffer from that issue. 
Speaking with an attorney can help you understand your rights to compensation and the overall value of your case. If you have suffered an injury in a DUI traffic accident, contact an attorney immediately to discuss your options. 
Common Injuries After DUI Accidents
The type and extent of your injury will depend on the severity of the crash, so there is no way to determine exactly what injuries you may face after a DUI accident. Drunk driving accidents are typically more serious than accidents between sober drivers. The lack of inhibition and lost motor control tend to lead to more serious accidents. The following is a list of common injuries that DUI accident victims may face.
Cuts and bruises are common injuries after a traffic accident. Leaving the scene of a DUI accident with cuts and bruises may be the best-case scenario, but victims still deserve compensation for these seemingly small injuries.
The potential for brain injuries is a serious consequence of DUI accidents. A brain accident can happen when a driver or passenger in a DUI accident hits their head on any part of the car or, in some horrific cases, is thrown from the vehicle and hits their head on the road. The impact of the crash can make the injury more severe. 
Impaired drivers are more likely than sober drivers to cause head-on collisions. Head-on collision accidents have a greater potential to cause the victims to suffer from brain injuries. 
Broken Bones and Fractures
Traffic crashes tend to cause broken bones and fractures. Because drunk drivers usually have a decreased ability to maintain speed control, when an impaired driver causes an accident, the potential for serious injury increases. 
Injuries to the chest typically happen when the airbag deploys during the accident. When an airbag deploys, the victim may suffer chest injuries, including fractured sternum and ribs or even a collapsed lung. These injuries may need extensive treatment to heal.
Shoulder injuries in DUI accidents can happen when an impaired driver runs a red light or blows through a stop sign and T-bones another driver. The driver is likely to slam up against the door or suffer an injury from the seat belt. Examples of should injuries include biceps tendinitis, shoulder impingement syndrome, and torn rotator cuffs.
A herniated disc is a common injury in DUI accident cases. Herniated discs in the back or neck cause severe pain and may require long-term physical therapy treatment to treat it. In some cases, patients never make a full recovery.
What Should I Do After a DUI Accident? 
The steps you take after a DUI accident are crucial. You should take the necessary steps after an accident if you are involved in a traffic accident with a driver who is under the influence of substances. The following steps may strengthen your claim and bring you closer to financial recovery after an accident:
Move your vehicle to safety, if possible – It is important to help avoid further injury by moving your vehicle to an area that does not impede traffic.
Call 911 – If you or anyone else involved in the accident suffers an injury, call an ambulance and get emergency assistance immediately. California law requires that traffic accidents that involve bodily injury or death be reported to the police. When first responders arrive at the scene, make an accident report. The police report will help your attorney investigate your claim and increase your chances of recovering financial compensation.
Keep notes – Memories can fade quickly after a traffic accident. To avoid losing the fine details, write down the sequence of events that led to your accident, like when and where it occurred.
Take pictures of the accident scene, your injuries, and your property damage – Take pictures of where traffic cameras and lights are located, intersections, and anything else that can help you remember the details of the accident.
Make sure that you ask for a copy of the police report – Your attorney will want to review the police report to begin their investigation into the facts of your case.
Contact an attorney – You will need experienced Santa Ana DUI accident attorneys after a DUI crash. Reputable DUI crash lawyers in Santa Ana can protect your legal rights after an accident, including the right to recover for your financial losses.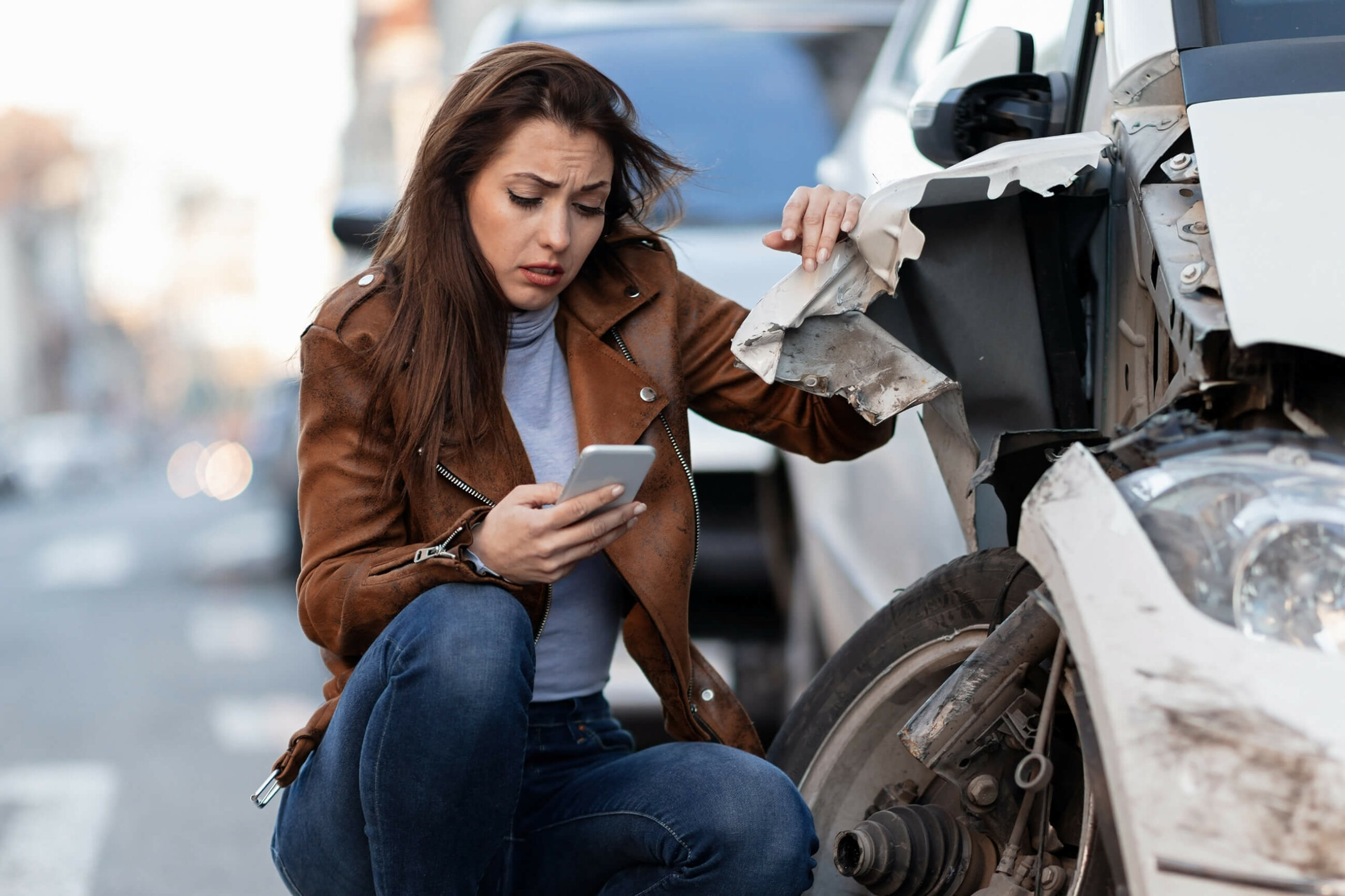 Does v. California Farm (confidential) –settlement for a group of farmworkers who were killed when the car they were transported in to work flipped over in Merced County.
– 
BENNY KHORSANDI
How Much Insurance Coverage Do Drivers Need?
Each state requires a minimum amount of auto insurance coverage to drive legally. In California, every driver must carry the following minimum amounts for insurance coverage:
$15,000 for the death or bodily injury of a single person
$30,000 for the death or bodily injury of multiple people
$5,000 for property damage
Can Acclaimed Santa Ana DUI Accident Attorneys Help Me? 
Having an attorney working for you after a DUI accident can stand up against the impaired driver's insurance company. Insurance companies are for-profit businesses, and they want to protect their bottom line more than take care of injured victims. Unrepresented accident victims are not always taken seriously when they seek compensation. Having an experienced attorney on your side will decrease your odds of being taken advantage of by an insurance company.
Santa Ana accident attorneys will review your case and use evidence, including the following, to help strengthen your case and make it harder for insurance companies to deny your claim:
Medical bills and records
Traffic camera footage and video surveillance from the accident scene
Repair invoices and estimates
Testimony from eyewitnesses
Having an attorney on your side will allow you to access this information more easily and use it to help build your case after a DUI traffic crash. Our accident attorneys in Santa Ana can enlighten you about the filing process and more during the initial call and onboarding process.
How Much Do Santa Ana DUI Accident Attorneys Charge? 
Most Santa Ana DUI accident attorneys work on a contingency fee basis. A contingency fee is a payment arrangement that allows clients to defer payment for an attorney's legal services until after a case is resolved. Payment is contingent on whether a financial settlement is collected from the at-fault driver's insurance company. Usually, the attorney will collect a percentage of the settlement amount as payment.
Contingency fee agreements help injured people who may not otherwise be able to hire an attorney to pursue the compensation that they deserve. Contingency fee agreements help bridge the gap between injured people and financial recovery after a DUI accident.
Contact Arash Law's Award-Winning Santa Ana DUI Accident Attorneys Today
The effects of a DUI accident can be extensive and often last long after the moment of impact. The legal team at Arash Law, under the leadership of Arash Khorsandi, Esq., has decades of experience helping families put their lives back together after a DUI crash. 
We provide personal injury representation throughout the greater Santa Ana area, including Irvine, Tustin, Garden Grove, and Anaheim, as well as major California cities such as Los Angeles, San Diego, San Francisco, San Jose, and Sacramento.
We pride ourselves in helping injured people get the compensation that they deserve. Contact our office at (888) 488-1391 or via our online chat feature to discuss your legal options after a DUI accident and schedule a free no-obligation case evaluation. 
We look forward to speaking with you.