Carlsbad

Car Accident Lawyers
with over $500 Million Recovered in Compensation for Injury Clients.
You May Be Entitled to Compensation

EXPERIENCED CAR ACCIDENT LAWYERS in Carlsbad

Turning Injuries Into Victories
Carlsbad is in the North County region of San Diego County, California. The city is 35 miles north of downtown San Diego and 87 miles south of downtown Los Angeles. It is home to Legoland California Resort and is also only about a half-hour from SeaWorld San Diego.
The 2020 United States census reported that the population of Carlsbad was 115,302. The city is predominantly white, with 79.7 percent of residents being white, 15.5 percent being Hispanic or Latino, 9.1 percent being Asian, and 7.0 percent being two or more races. Only 1.1 percent were Black.
Interstate 5 (I-5) is the main north–south Interstate Highway on the West Coast that runs mainly parallel to the Pacific Ocean, beginning in the San Ysidro Port of Entry, the busiest land border crossing in the Western Hemisphere, and terminating on the Peace Arch Border Crossing on the Canadian border. I-5 runs right through Carlsbad, which makes the thoroughfare an exceptionally common location for car accidents.
If you or a loved one suffered serious injuries in a car accident in Carlsbad, California? If you have been involved in an automobile wreck, you should contact the skilled Carlsbad car accident lawyers at Arash Law, spearheaded by Arash Khorsandi, Esq., as soon as possible.
The United States Census also indicated that the median household income in Carlsbad was $112,933. About 16.5 percent of the population was 65 and older, while 23.2 percent was 18 and younger. Only 4.9 percent of the population was five years of age or younger.
Carlsbad is about a half-hour north of San Diego International Airport. It is about 45 minutes south of John Wayne Airport. Carlsbad is also home to McClellan–Palomar Airport, which offers flights from Advanced Air and Taos Air.
Major attractions in Carlsbad include South Carlsbad State Beach, which is considered a public beach, as well as a California state park. Carlsbad Village is the commercial area of downtown right along the coast of the Pacific Ocean.
A farm worker, suffered multiple broken bones and other orthopedic injuries resulting from an auto accident where the defendant driver attempted to make a left turn in front of our client in heavy fog.
– 
ARASH KHORSANDI
Why People Need Car Accident Lawyers
It is far from uncommon for people to believe that they will be better served handling their own car accident injury claims because they can keep more money for themselves and not have to pay an attorney. The truth of the matter is that many people who negotiate their own settlements for car accidents often end up leaving significant sums of money on the table. Hence, people often end up walking away with far less than what they were entitled to.
An Insurance Research Council (IRC) study entitled "
Paying for Auto Injuries: A Consumer Panel Survey of Auto Accident Victims
" found that victims who hired lawyers received 40 percent more in settlements with insurance companies than people who represented themselves. You will always be better off hiring a Carlsbad car accident attorney to handle your car accident case because they will often benefit from many years of experience handling these claims.
Three common reasons people will want to consider retaining legal counsel after a car accident are:
The insurance company will not be looking out for you. – In car accident cases, insurers' only motivation will be to maintain high profits, which typically means paying as little as possible. The end result is that many people receive lump-sum settlement offers from insurance companies that are only a fraction of that to which people are actually entitled. You will always want to have legal representation serving your interests during any settlement discussions.
You probably do not appreciate all of your potential damages. – People need to understand that they often have the right to pursue financial compensation that will cover all of their costs stemming from a car accident. Possible damages in these cases include not only the medical bills and lost wages that are common to most motor vehicle accident claims but also possible damages for pain and suffering, emotional distress, or property damage. Many people may walk into a meeting with a car insurance company with solid figures they are expecting to settle within the range of. Still, insurers can quickly derail a person's original plans when they try to settle for far less.
Proving liability can be challenging. – People will need to understand that proving fault for a car accident is not always easy, and a negligent party may have certain defenses in their case that allow them to possibly minimize their role in a crash. When you hire a skilled car accident lawyer in Carlsbad, they can investigate your crash and secure all the evidence needed to prove another party was at fault.
Proving Liability After a Car Accident in Carlsbad
When car accidents occur in no-fault states, people file claims with their own insurance companies. However, since California is a fault state, people can file claims with insurers for negligent drivers.
Minimum liability insurance requirements under California Insurance Code §11580.1b include $15,000 for injury or death to one person, $30,000 for injury or death to more than one person, and $5,000 for damage to property. If the California Department of Motor Vehicles (DMV) does not receive proof of insurance for a vehicle, it will suspend the vehicle's registration, and the vehicle cannot be operated or parked on public roadways until proof of insurance is submitted.
California also honors comparative fault, which allows people to file claims regardless of their degree of fault for a crash, unlike contributory negligence. The drawback of comparative negligence is that a person's award could be lower depending on how negligent they were.
This reduction means that a person who recovers $100,000 for a car accident they were 55 percent at fault for will have their award reduced by $55,000 and ultimately receive $45,000. People involved in motor vehicle accidents in California will want to have a car accident attorney in Carlsbad who can argue that they were not primarily at fault for the crash.
People who are planning on pursuing legal action following injuries in a car accident will have to start collecting evidence as soon as possible. Common kinds of evidence people often obtain in these cases include, but are not limited to:
police reports
insurance policies for all drivers
photographs of a crash site
video surveillance
medical records
vehicle repair bills
witness statements
People who can collect all of the relevant evidence and successfully prove another driver was at fault for their crash can often collect complete compensation for their losses. You will want to work with a skilled lawyer to ensure your case is as strong as possible.

Emperatriz Ayala
My husband had an accident 2 years ago, a 85 years old man hit him, the Arash law group works very well on my husband case that took 9 month and he won the case and my husband was happy with the results. A year later I got into an accident as well and I'm still waiting in my case is almost resolving and it's 9 months already. This people knows the law and they do their job right to help you out in getting the most for you to fight on your behalf. I strongly recommend the Arash Law firm they do things right in a efficient and professional manner.

Chris Zavala
Had a great experience with all the people at Arash law. Long story short was in a bad car accident. It was overwhelming and the whole process was a lot, but they kept me in the loop. They answered all my questions and gave me great advice. Couldn't be any happier. Would definitely recommend anyone looking for a personal injury lawyer. They'll guide you through the whole process!

Jill Smith
Having Arash Law handle my auto accident was the best decision I could have made. Everyone I interacted with was kind, professional and detail oriented. I am extremely happy with the outcome and would recommend them highly.

Joseph R. Porter
From start to finish, Arash Law firm is there every step of the way with close, constant, personal contact and attention. I never knew a Law firm could actually care so much for me as a person and what I was personally going through as well as the settlement I was going to recieve once my case was finally completed. Thank you to everyone at Arash Law for your ongoing support and communication. You are the ONLY firm I will ever recommend to someone who is need of a great attorny.

Monica Parra
I had an excellent experience with Arash Law. I will definitely recommend to my family and friends. I interviewed a few firms before deciding to work with Arash Law. What made my experience excellent was (i.e. head attorney being accessible to talk to and he answered all my questions and concerns, sensitive and thorough personel who completed in home intake & follow up process, being connected immediately to quality Physicians who addressed my injuries and recovery process, clear contract-read throughly to ensure its something you can commit to). Being in a car accident is a traumatic experience and I had a sense of peace knowing Arash Firm was walking with me throughout the whole process. Thank you Arash Firm for all your hard work and help. I am so grateful and appreciative for you all! 🙏 With Gratitude, Monica Parra
The Value of Hiring an Experienced Carlsbad Car Accident Lawyer
The legal website Nolo surveyed its readers on their experiences with personal injury claims, and it found that 70 percent of readers with a personal injury claim received a payout, meaning either an out-of-court settlement or an award after a trial. A reported 67 percent saw their compensation come in the form of a settlement, while only 4 percent had their cases go to trial.
The Nolo study also found that 16 percent of people received over $75,000 in compensation, 10 percent received $25,001 to $75,000, 21 percent obtained $10,001 to $25,000, 37 percent received $3,000 to $10,000, and 16 percent obtained less than $3,000. Readers who hired an attorney ended up walking away with an average of $77,600 in compensation, compared to an average of $17,600 for people who handled their own injury claims.
After deducting an average 32 percent contingency fee reported by the readers, people who hired lawyers ended up with net payouts almost three times higher on average than what unrepresented readers received. People who negotiated settlements ended up with $30,700 on average more than people who accepted the first offer, and people who filed or threatened to file lawsuits had payouts almost twice as high as people who did not.
Nolo reported that 30 percent of its readers waited more than a year for their cases to be resolved, with the overall average being 11.4 months.
Are You Allowed to Represent Yourself in a Car Accident Case?
You are under no obligation to retain legal counsel for your car accident case, but the statistics clearly show the value of having legal representation in a car accident case. People need to understand that insurance companies immediately seize on people who are handling their own claims and will try very aggressively to get them to settle for far less than that to which they are actually entitled.
One of the first things an insurer will likely say to you is that you will not need to hire an attorney because the insurance company will ensure you are taken care of. The insurer is then likely to ask you for a recorded statement, and while most of what is said may not seem all that damaging, the insurance company will likely use your words against you and try to minimize your compensation.
People with no legal experience will not know how to leverage their claims through threats of lawsuits, so they can often be in a difficult spot where they either accept an insurance company's lackluster offer or get nothing at all. You can avoid all of this uncertainty by simply hiring a skilled
personal injury attorney
right from the start.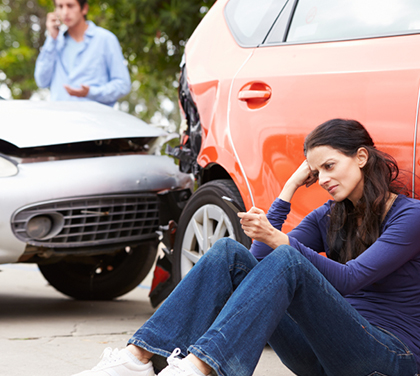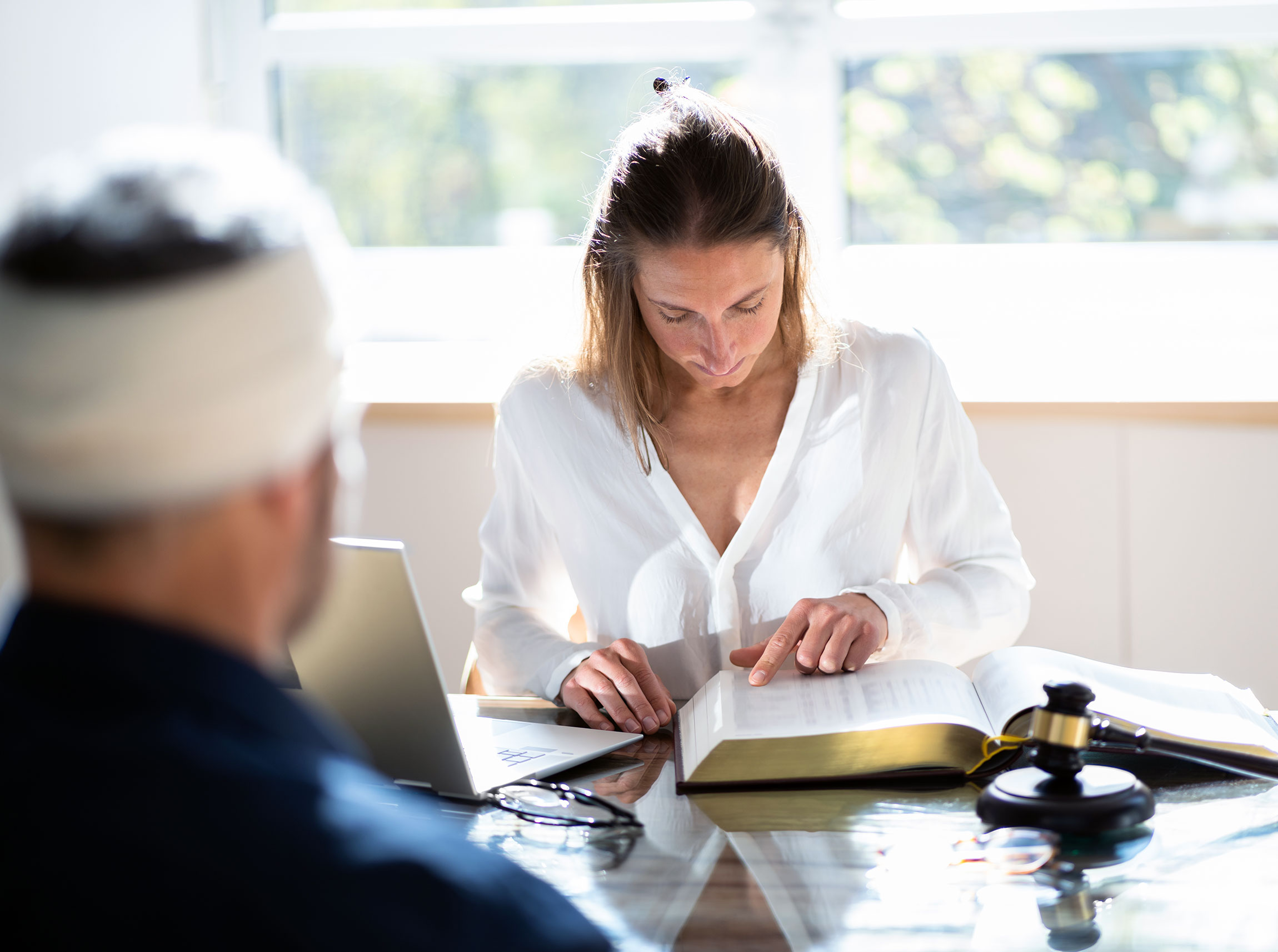 How Carlsbad Car Accident Lawyers Evaluate Their Cases
There can be numerous complications in injury cases stemming from car accidents, so people will want to be sure they are working with an experienced lawyer who can help them navigate all of the different hiccups that may occur during the legal claims process. The insurance policies of all drivers involved in a collision certainly play a major role.
When you hire a skilled Carlsbad car accident lawyer, you can get the following:
copies of other policies, such as a review of personal injury protection (PIP), uninsured motorist, underinsured motorist, or comp and collision payments covering injuries in car accidents and personal injury claims
witness examinations that can help prove types of damage
reports and copies of California Highway Patrol (CHP) or metro police reports and Caltrans traffic safety studies
initial demands for insurers to accept legal liability for damages from an accident and seek coverage on a case-by-case basis
How Contingency Fees Work for Personal Injury Lawyers
Contingency fee agreements are common among personal injury attorneys, which is great news for people with concerns about their ability to pay. Under contingency fee agreements, an attorney only gets paid a predetermined percentage of the final award.
In other words, a person will not have to pay anything to a Carlsbad personal injury lawyer who does not obtain a settlement or jury award. There are no upfront fees in connection with a contingency fee agreement, so you will not have to worry about paying anything for legal representation.
Types of Carlsbad Car Accident Injuries
All car accidents in Carlsbad have the potential to injure or kill other people, including not only the occupants of other motor vehicles but also pedestrians, bicyclists, and other people. Some of the most common kinds of injuries in these cases include:
All of the injuries listed above are common
claims in many car accident cases
. Still, it is also possible that people can also be dealing with the mental or psychological effects of their crashes. Such concerns can lead to grounds for awards based on pain and suffering, emotional distress, and other related factors.
Common Kinds of Carlsbad Car Accidents
The team of Carlsbad car accident lawyers at Arash Law, founded by famous attorney Arash Khorsandi, Esq., has experience handling a wide variety of car accident cases. Some of the types of collisions we see most frequently include, but are not limited to:
rear-end collisions
head-on collisions
side-impact collisions
sideswipe collisions
single-vehicle collisions
multi-vehicle collisions
rollover accidents
blind spot accidents
low-speed accidents
merging accidents
T-bone accidents
distracted driving accidents
drowsy driving or driver fatigue accidents
drugged driving or drunk driving accidents
speeding accidents
reckless driving accidents
intersection accidents
interstate accidents
construction accidents
angle collisions
Not all car accidents necessarily fit into a neat description of the kind of crash that occurred, so do not worry if you cannot describe your crash in a single-sentence summary. Just be sure you seek legal help when involved in any kind of crash.
KFMB-TV
reported that Palomar Airport Road and Paseo Del Norte in Carlsbad ranked 136th on a list of accident-prone locations ranked under the Statewide Integrated Traffic Records System (SWITRS).
This was a sad and tragic case in which our client was paralyzed after being struck by a distracted driver. The maximum policy settlement was 5.25 million and we were able to settle for the full amount. In addition, we were able to add additional workers' compensation benefits from our client's employer, as he was working at the time of the incident. The parties agreed to settle our client's workers' compensation claim for $2.5 million.
This was a sad and tragic case in which our client was paralyzed after being struck by a distracted driver. The maximum policy settlement was 5.25 million and we were able to settle for the full amount. In addition, we were able to add additional workers' compensation benefits from our client's employer, as he was working at the time of the incident. The parties agreed to settle our client's workers' compensation claim for $2.5 million.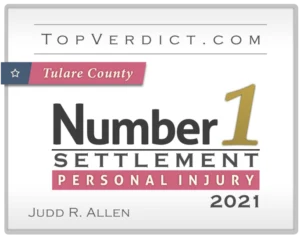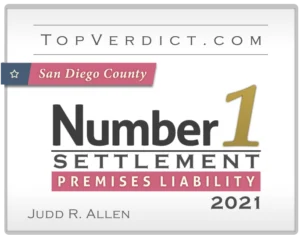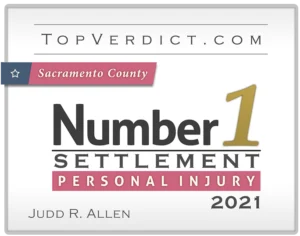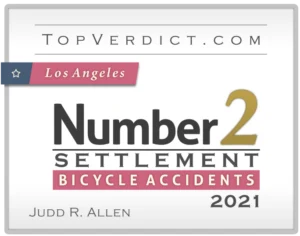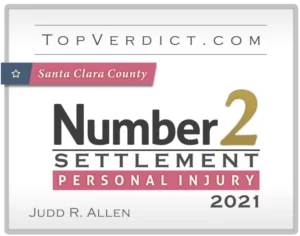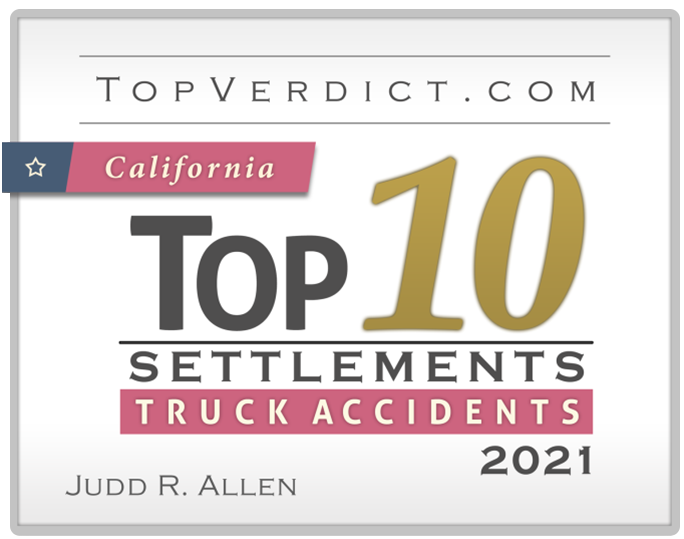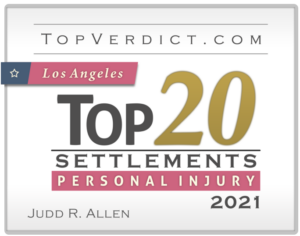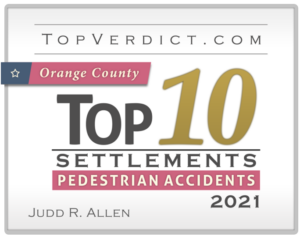 Common neck injuries include ruptured discs, broken or fractured necks, nerve compression, herniated discs, or radiculopathy. Neck injuries result in severe discomfort and pain for people. However, medication, physical therapy, and even surgery can also be necessary to alleviate discomfort.
Many fractures stemming from car accidents will be traumatic fractures. In some cases, serious fractures require reconstructive surgery and the insertion of pins, plates, and screws, which require longer hospital stays, rehabilitation, and sometimes further surgery. Bone fractures generally include simple fractures and compound fractures. Simple fractures or closed fractures are broken bones remaining within the body and do not penetrate the skin. Compound fractures or open fractures, on the other hand, are broken bones that do penetrate through the skin and may expose the bone and deep tissues to the exterior environment.
A closed head injury is trauma to a person's head that does not cause a break in the skull. Symptoms may include headaches, nausea, and vomiting, lightheadedness, feeling very sleepy, weakness or numbness in the arms or legs, problems with memory or focus, double vision or blurry eyesight, problems speaking, changes in mood or behavior, seizures, and loss of alertness. Mild closed-head injuries can involve treatment that requires mental and physical rest to give the brain time to heal, however, a moderate or severe closed-head injury may require emergency care. This includes supportive care, such as oxygen, IV fluids, and nutrition therapy.
Among the most common injuries of the joints are bursitis, osteoarthritis, dislocations, fractures, gout, osteoporosis, and rheumatic disorders, such as ankylosing spondylitis and rheumatoid arthritis.
There is no doubt that some car accident injuries can cause severe disfigurement to a person. Common causes of disfigurement include severe burn injuries, facial injuries, and limb loss.
The loss of any limb can be an incredibly disruptive moment in a person's life.
A spinal cord injury is a damage to the bundle of cells and nerves which send and receive signals from the brain to and from the rest of the body. A spinal cord injury can be the result of a direct injury to the spinal cord itself or from damage to the tissue and bones (vertebrae) surrounding the spinal cord. An incomplete spinal cord injury refers to a spinal cord that can still transmit messages to and from the brain to the rest of the body. In contrast, a complete spinal cord injury involves no nerve communication and motor function (voluntary movement) below the trauma site.
Internal organs are always a huge concern after motor vehicle crashes because these injuries are often unknown to most people and can only be detected by medical professionals.
There is always the possibility that car accident damage can end up affecting a person's eyesight.
Torn or stretched muscles in the shoulders, lower back, or other parts of the body may be possible after car accidents.
There are four major ligaments in the knee. The anterior cruciate ligament (ACL) in the center of the knee controls rotation and forward movement of the tibia (shin bone). The posterior cruciate ligament (PCL) in the back of the knee controls the backward movement of the tibia, The medial collateral ligament (MCL) gives stability to the inner knee, and the lateral collateral ligament (LCL) gives stability to the outer knee.
Peripheral nerves send messages from the brain and spinal cord to the rest of the body. Peripheral nerves consist of fibers called axons that are insulated by surrounding tissues. These nerves are fragile and capable of being easily damaged. A nerve injury can affect the brain's ability to communicate with muscles and organs. Damage to the peripheral nerves is known as peripheral neuropathy.
Road Safety Tips in Carlsbad
People can make all kinds of efforts to drive more safely in California, but they remain completely powerless over the actions of others. It remains important for all people to do what they can to reduce the likelihood of collisions because such efforts will generally help reduce the number of accidents in the Carlsbad area.
Some of the best tips we can offer people who are driving in and around Carlsbad include:
Do not use drugs or alcohol before driving. California state law establishes that any alcohol or cannabis within a motor vehicle needs to be in a sealed and unopened package. A person cannot drive in California when they have a blood alcohol concentration (BAC) of 0.08 percent or higher if a person is over 21 years old. It is illegal for a person who is under 21 years old to have a BAC of 0.01 percent or higher. Moreover, a person who is on DUI probation cannot have their BAC at 0.01 percent or higher, while a person who drives a vehicle that requires a commercial driver's license cannot have their BAC at 0.04 percent or higher. Lastly, it is illegal for a person who is driving a passenger for hire to have a BAC of 0.04 percent or higher.
People should avoid driving during hours that are late at night or early in the morning, as these times can be more popular times for drunk or drugged drivers to be on the roads.
People need to limit their distractions while driving, especially concerning cell phones. Never text while driving or try to operate your smartphone while you are behind the wheel.
Maintain a safe distance between your vehicle and other cars. You want to try to keep at least a car length between your car and any others. Following too closely can be tailgating.
Everyone needs to wear seat belts while in motor vehicles. The National Safety Council (NSC) estimates that 374,276 lives were saved by wearing seat belts between 1975 and 2007.
People can also help themselves by simply becoming more familiar with many of the local roads in the Carlsbad area so they can be better aware of what to expect in certain vicinities.
Car Accident Statistics in California
The California Office of Traffic Safety (OTS) reports that there were 333 fatal and injury collisions in Carlsbad in 2020 and 284 DUI arrests. The total includes 50 alcohol-involved crashes, 76 speed-related crashes, 18 motorcycle accidents, and 12 pedestrian accidents.
Carlsbad also saw 13 hit-and-run collisions as well as 27 accidents occurring at night between 9 p.m. and 2:59 a.m. Accidents involving drinking drivers included five accidents in which the drinking driver was less than 21 years of age and 17 crashes in which drivers were 21 to 34 years of age.
Two accidents involved pedestrians less than 15 years of age, while one accident was a pedestrian more than 65 years of age. Four accidents involved bicyclists less than 15 years of age.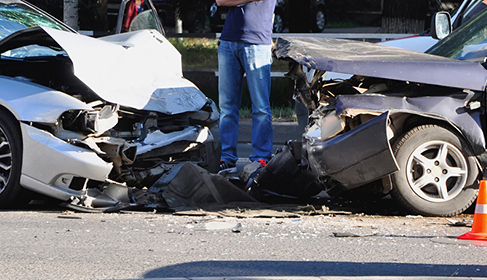 Common Causes of Car Accidents in Carlsbad
When discussing the possible causes of car crashes in the greater Carlsbad area, the truth remains that there are a wide variety of possible causes of many motor vehicle accidents. It is important for people to work with an experienced automobile accidents attorney in Carlsbad who will know how to pinpoint the exact reason a crash occurred.
The independent investigation into a car accident is one of the most important steps in any relationship with a lawyer because they can review all of the available evidence and work with experts in the field to get answers to the most pressing questions. Many accidents are the result of a simple act of negligence by one driver, but it can be difficult to prove examples of negligence in some cases.
You will want to be sure you are working with a proven attorney who will know how to handle a car accident case and prove that another person was at fault for a collision. Some of the most common causes of car accidents our firm is familiar with include, but are not limited to:
Drunk and Drugged Driving
The Centers for Disease Control and Prevention (CDC) reports that 9,288 people died in crashes involving alcohol-impaired drivers in California between 2009 and 2018. California's impairment rates were lower than the national averages for drivers under 20 years of age, drivers 21 to 34 years of age, and drivers 35 years of age or older.
California DMV statistics
show 124,141 total DUI arrests in 2019, far less than the 208,531 a decade prior. California had 27,333 alcohol-involved crash injuries and 1,187 alcohol-involved crash fatalities. Moreover, there were 2,998 drug-involved crash injuries and 798 drug-involved crash fatalities.
The bottom line is that alcohol-involved crash fatalities, drug-involved crash fatalities, and DUI arrest rates all fell in California year after year. A reported 71.1 percent of 2018 DUI arrests resulted in convictions for DUI offenses.
Inattentive or Distracted Driving
The way smartphones have become so intertwined with our daily lives means that cell phones are generally the first thing people think of when it comes to distractions while driving. People should actively try to avoid doing anything on their phones while behind the wheel.
Distractions are typically divided into three categories: Visual distractions take your eyes off the road, manual distractions take your hands off the wheel. Lastly, cognitive distractions take your mind off driving. The most common examples of distracted driving include:
sending a text message
Using a cell phone
using a navigation system
eating while driving
talking to passengers
grooming
reading maps
watching a video
adjusting a radio or other listening device
One big problem in a distracted driving case can be proof of another driver being distracted. An experienced Carlsbad car accident lawyer will know to subpoena a driver's phone records to prove they were using their cell phone at the time of a crash.
California Vehicle Code § 23103
is the state reckless driving law, which is what applies largely to instances of aggressive driving. This is also known as road rage. A person commits a reckless driving offense when they drive a vehicle upon a highway in willful or wanton disregard for the safety of persons or property.
The insurance company
Progressive
notes that NHTSA's definition of aggressive driving is "a combination of moving traffic offenses to endanger other persons or property."
Examples of aggressive driving can include people who are:
speeding
dodging in and out of traffic
passing on the right
running stop signs or red lights
tailgating
cutting other drivers off or ignoring the right of way
frequently changing lanes
turning without signaling
cutting other drivers off
braking suddenly
Another driver receiving a ticket for aggressive driving can be evidence of negligence in some cases.
According to the
CDC
, an estimated 1 in 25 adult drivers 18 years old or older reported having fallen asleep while driving in the previous 30 days. At the same time, drowsy driving caused 91,000 crashes in 2017 and resulted in 50,000 injuries and almost 800 deaths. Since more than 6,000 fatal crashes occurred because of drowsy driving in 2020, the 633 deaths may be underestimated.
Compensation for Car Accidents
Most people involved in car crashes in Carlsbad can recover compensation intended to repay them and put them back in the place they were before their accidents or as close thereto. The truth of the matter is that many people are dealing with high costs of various kinds after most car accidents.
One of the first concerns many people may have is their ability to return to work because many car accident injuries will leave people unable to work again for several months or even years. People can seek compensation that covers the wages they lose or compensation that includes the expenses of vocational training so that people can secure new employment.
There are also many cases in which injuries dramatically change the lives of the people who suffer the injuries, as some people may need to make certain modifications to their homes to deal with their newfound disabilities. Some people also may need to hire caretakers for regular assistance with daily functions.
A compensation award will never erase all of the pain and suffering a person has endured, but it can help restore some sense of justice. Many people can live the lives they want to after they can recover fair and total compensation for their losses.
Arash Law and its team, managed by Arash Khorsandi, Esq., will be eager to help you recover as much as possible from your car accident. We take every case seriously, so we will maintain a commitment to ensuring that you recover as much as possible.
When you work with our acclaimed Carlsbad car accident lawyers, we can begin by explaining what your rights are in your case and also describe what you will need to prove in your case. We can then outline your potential compensation.
Certain car accidents in Carlsbad can result in people filing lawsuits to recover compensation. To succeed in a lawsuit, a person will have to prove:
Another driver owed a person a duty of care.
The other driver breached their duty of care.
The breach of duty caused a person to suffer injuries.
The injuries have caused damages.
Most car accident cases do not go to trial because insurance companies never want to pay the high costs involved in handling a trial. However, the possibility still needs to be accounted for because lawsuits are a common option when settlement negotiations stall or are otherwise unproductive.
Filing a Carlsbad Car Accident Lawsuit When a Person Contributed to an Accident
The great thing about California's comparative negligence system is that anyone can file a claim for any accident, regardless of their fault. The only thing that might make some people pause is that an award can be reduced by a person's percentage of negligence in an accident.
This reduction means you can file a car accident injury claim even when you were primarily at fault. If you recover $100,000 for a car accident for which it is determined you were 90 percent at fault, then your award is reduced by $90,000, and you only recover $10,000.
Damages in California Car Accident Lawsuits
Following a car accident, people can be entitled to various compensatory damages that are often divided into four types. Examples include special damages, general damages, wrongful death damages, and punitive damages.
Special damages, better known as economic damages, usually involve tangible costs that can be calculated and proven. Common kinds of economic damages include:
medical bills
lost wages
property damage
costs of any necessary future medical care.
a decrease in earning capacity
any other out-of-pocket expenses, such as transportation to and from doctor's appointments.
General damages are more non-economic in nature, meaning they are far more subjective and difficult to quantify. Non-economic damages may include:
pain and suffering
emotional distress
loss of consortium
disability
disfigurement
loss of enjoyment of life
Wrongful death damages apply only in cases involving a person's death. Only certain dependents or others with legal interests in the property of a decedent can recover wrongful death damages.
Punitive damages are generally rare in personal injury cases, but they are awarded more to punish people for instances of wanton disregard for human life or extreme cruelty. Punitive damages can be possible in a car accident case that involves drunk driving.
Contact a Knowledgeable and Experienced Carlsbad Car Accident Lawyer
Did you recently suffer serious injuries, or was your loved one killed in a car accident in the greater Carlsbad area of California? You will want to speak to the dedicated Carlsbad car accident lawyers at Arash Law, spearheaded by Arash Khorsandi, Esq., as soon as possible since our firm regularly handles these kinds of cases.
Our tremendously skilled car accident lawyers in Carlsbad focus exclusively on car accidents, which is an area of great importance to us. We completely understand why people are hesitant to file claims in these cases, that's why we'll work with you so you can take all of the necessary steps to help yourself recover all of the compensation you need and deserve.
Working with Arash Law, led by Arash Khorsandi, Esq., means that you will have somebody on your side throughout the entire legal process. You can call (888) 488-1391 or contact us online today to schedule a completely free initial consultation to discuss your case.