Our Gilroy Injury Law Firm

Doesn't Just Win,


We Win Big!
You May Be Entitled to Compensation

Committed to Obtaining Justice For

Injured Victims with Top-Rated Gilroy Personal Injury Law Firm
Encountering a crash or collision within Gilroy is an unwelcome surprise under most circumstances. No matter how small the accident was, it is still possible to sustain injuries and other damages. However, if that crash was someone else's fault, it may feel even more unfair and frustrating that you have not received the compensation you are entitled to. That is why our renowned Gilroy personal injury law firm at Arash Law, founded by the renowned Arash Khorsandi, Esq., can help you recover from the damages that you suffered after an accident.
Situated in Santa Clara County, Gilroy is home to 59,396 people, according to the data reported by the California Office of Traffic Safety in 2020. The city is famous as the Garlic Capital of the World for having delicious and plentiful garlic, which is featured annually in the Gilroy Garlic Festival. It is also known for its bike and hiking trails with amazing views of the Santa Clara Valley. However, the food and sights aren't the only ones you need to watch out for because you may never know when an accident may occur.
If you or someone close to you was injured within the city of Gilroy, you can count on our team of personal injury attorneys to assist you in processing your claim. With more than $500 Million recovered in verdicts and settlements, trust that we will cater to your needs and help you recover from the injuries and damages you sustained. You can call us at (888) 488-1391 or fill out our online form to get started immediately.
Gil v. Anderson Plumbing: verdict by a Los Angeles County Superior Court jury in Van Nuys awarded to a man who was injured when his vehicle was struck from behind by a large commercial plumbing van. Benny was part of the trial team that obtained this verdict.
– 
BENNY KHORSANDI
IF YES, You may be able to recover financial compensation. TELL US MORE: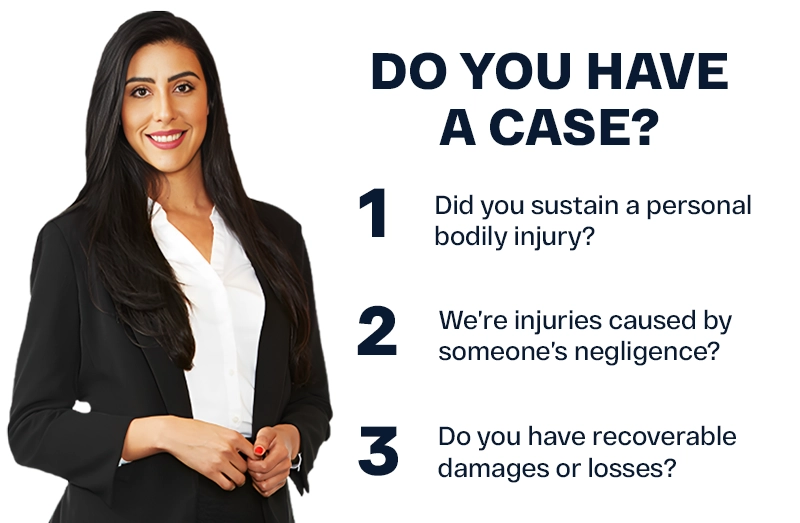 IF YES

, You may be able to recover financial compensation.

TELL US MORE:
Our Personal Injury Lawyers in Gilroy Can Help
Don't hesitate to hire a personal injury or wrongful death lawyer after being involved in or losing a loved one in a crash. When searching for the right firm, you need to look for a lawyer who has handled your type of case before. If you have unique or catastrophic injuries, it is important to consider their area of expertise. At Arash Law, our Gilroy accident attorneys are highly experienced in a wide range of incidents and injuries. No matter your situation, we are likely able to help. Some of the most common claims we handle in Gilroy include:
Every injury is different. How and where the accident occurred will determine the validity of your claim. At Arash Law, we understand this and will work hard for every client to get the most compensation they are owed.
Gilroy Facts and Accident Statistics
In 2020, 192 victims were either injured or killed in a crash within the city. UC Berkeley's TIMS shows that these crashes usually occur at the following dangerous intersections:
First Street (SR-152) and Broadway
First Street (SR-152) and Miller
First Street (SR-152) and between Eigleberry Street and Church Street
First Street (SR-152) and between Church Street and Rosanna Street
Church Street and Gurries Drive
Church Street and Sixth Street
Miller Avenue and Broadway
Monterey Road and West Tenth Street
Wren Avenue and Mantelli Drive
About 34.3% of Gilroy crashes happen along highways. Speeding is a major factor in 26.45% of these crashes. From 2018 to 2020, there were a total of 102 speed-related collisions, while 56 involved a hit-and-run.
Speeding and fleeing the scene of the accident are examples of negligent driving. Assisting people who were injured because of someone else's carelessness is our team's main objective, as established by Arash Khorsandi, Esq., at Arash Law.
This was a sad and tragic case in which our client was paralyzed after being struck by a distracted driver. The maximum policy settlement was 5.25 million and we were able to settle for the full amount. In addition, we were able to add additional workers' compensation benefits from our client's employer, as he was working at the time of the incident. The parties agreed to settle our client's workers' compensation claim for $2.5 million.
This was a sad and tragic case in which our client was paralyzed after being struck by a distracted driver. The maximum policy settlement was 5.25 million and we were able to settle for the full amount. In addition, we were able to add additional workers' compensation benefits from our client's employer, as he was working at the time of the incident. The parties agreed to settle our client's workers' compensation claim for $2.5 million.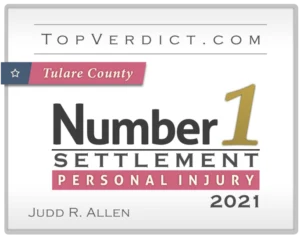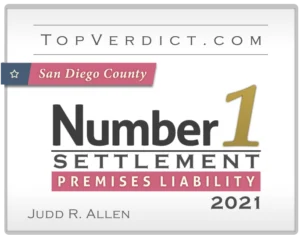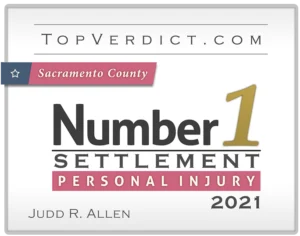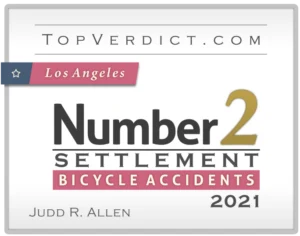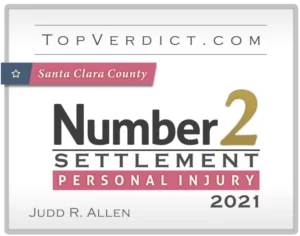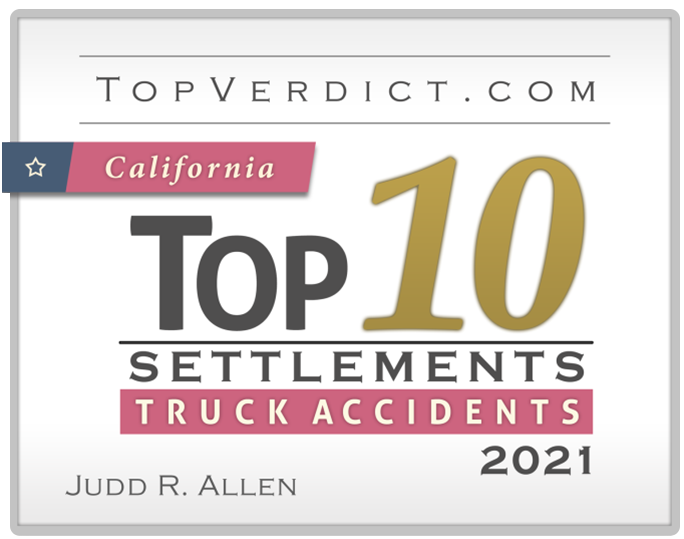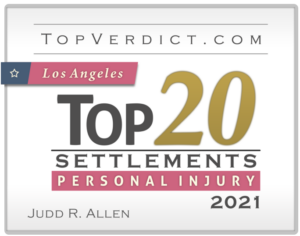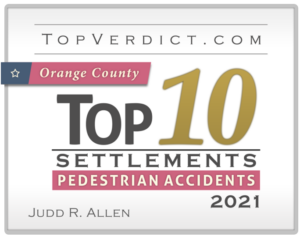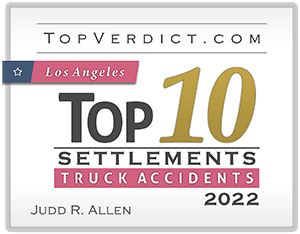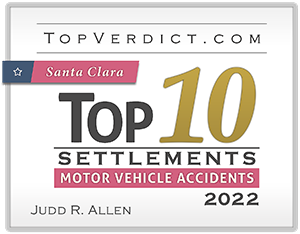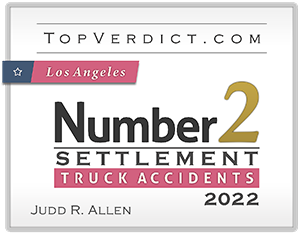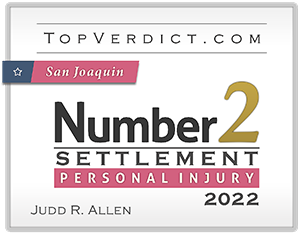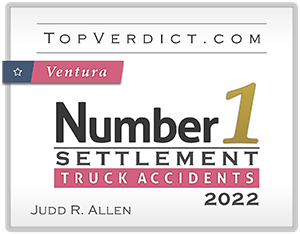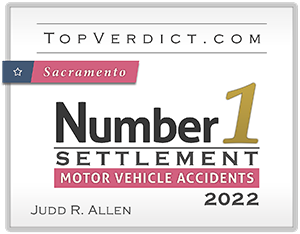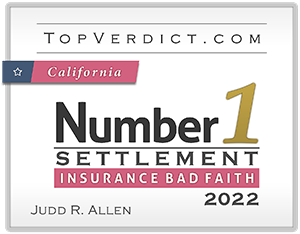 Do I Have Grounds For a Personal Injury Claim?
When preparing to file your Gilroy injury claim, you need to be able to establish your grounds, which can be challenging to do on your own. Even if the other parts of your claim are simpler, calculating every damage that affected you financially, physically, and mentally can be difficult in some cases.
A personal injury lawyer can easily determine your grounds for filing a claim involving a crash or wreck in Gilroy. All you have to do is tell them your story, and from there, the attorney can assess your personal injury case and help you prove the following four elements:
To bring a claim for negligence, the defendant must owe the plaintiff a duty of care. The law recognizes a duty of care in many different circumstances. Sometimes, there is an applicable traffic law that makes it easy to determine whether a driver was reasonably careful.
Breaching the duty of care is known as negligence. An individual or company that is liable must compensate victims for all losses and injuries caused by their negligence through liability insurance.
Causation is an obvious issue in some cases, but with injuries, it can be more complicated. The insurance company might deny their responsibility for a percentage or everything of the victim's medical expenses. They will also try to deny compensation for pain and suffering, which can affect your legal rights drastically.
To be compensated, an injury victim must prove that they suffered damages as a result of the defendant's
negligence
. There are three types of damages:
economic
,
non-economic
, and
punitive
damages.
Economic and non-economic damages are compensatory damages. The court orders these types of damages to recompense the physical, emotional, and financial damage you have sustained. On the other hand, the court orders punitive damages as a punishment for the defendant on top of compensatory damages. While these are commonly difficult to obtain, a court may order them if the defendant's actions are determined to be seriously negligent or intentional.
While it might sound easy to link the incident to your injuries by simply presenting medical records, there are certain factors that only a personal injury lawyer can help you with, such as connecting you with various experts to give your claim solid ground. However, be prepared for the defendant to challenge your claim if you didn't seek care right away or if you happen to have any preexisting conditions.
Compensatory Damages for Accidental Injuries in Gilroy
We request compensatory damages for financial losses as well as pain and suffering. This is why you need a record of all financial costs you have incurred as a result of your accident. Injured victims often miss out on expenses like towing their damaged vehicle, impoundment fees, lab fees, etc. Here are the main damages that you need to keep track of:
If your physical health has suffered due to an accident, you can seek damages by settling or suing the insurance company to get them to pay for these damages. We will help you receive compensation to pay for your long-term care expenses, income loss, and accommodations you may require due to your injuries.
These normally include all medical expenses incurred to treat your injuries. Frequently, an injured person can face thousands of dollars in medical bills. Couple this with the fact that many people lose the capability to work and earn income for some time. Subsequently, loss of income and increased medical and living expenses can create a significant barrier to recovery. Our personal injury law firm knows how to keep track of these costs and make sure you get money for them.
This can be slightly difficult to establish without an expert injury lawyer representing you. Fear, anxiety, flashbacks, increased physical pain, and other hardships can linger long after your accident. We have connections with professionals who can evaluate you for these issues.
The basis of your claim will establish what types of other damages you may be eligible for resulting from your accident, but it would be challenging in your situation to keep track of it while tending to your injuries. The best approach for you here is to book a free consultation with our legal team. They can give you an understanding of the value of the damages you can seek and how best to move forward.
The Personal Injury Statute Of Limitations in Gilroy
According to California Code of Civil Procedure section 335.1, the statute of limitations for personal injury cases set by the state of California is two years. This means you have two years to file a personal injury claim, or you will not be able to file your claim, losing your legal right to pursue compensation.
While there are ways to extend the statute of limitations, the party filing must meet specific requirements of the law. For example, if an injury victim is under the age of eighteen, the two-year clock does not begin until their eighteenth birthday. There are also circumstances that can shorten the statute of limitations, such as if your claim is against a California government agency. In these circumstances, individuals have only six months.
When filing a personal injury claim in Gilroy, it is very important to know what the statute of limitations is so you can avoid its dismissal. Therefore, seeking legal advice from an experienced personal injury law firm as soon as possible after an accident is essential. Our personal injury lawyers within the city can help determine the best course of action and ensure the claim is filed within the statute of limitations.
Why Choose Us? No Win, No Fee Guarantee!
Our personal injury attorneys are more than qualified to handle your personal injury case. As renowned attorney Arash Khorsandi, Esq., has done before, we are committed to protecting your rights under California's personal injury laws. We work to ensure you recover maximum damages for your injuries from the responsible parties. Our firm never charges any legal fees to represent you unless you recover damages.
At our Gilroy personal injury law firm, we operate on a contingent fee basis, which means you won't be charged legal fees until we successfully resolve your case, specifically in cases involving serious injuries. Our fees are calculated as a percentage of the amount we recover for you.
Contingent fees offer the advantage that if your case isn't successful, you don't have to pay us anything. Most people cannot afford to hire a personal injury lawyer on an hourly basis. By employing this model, we enable injured individuals in California to pursue their rightful compensation without the added stress of attorney fees.
Typically, in the majority of personal injury cases, our fee amounts to 33 1/3 percent, roughly one-third of the net settlement. Occasionally, certain circumstances may necessitate an alternative arrangement, such as a sliding contingency fee. Rest assured that the details of our fee structure will be thoroughly discussed and written down in our agreement at the beginning of your case.
Contact Our Gilroy Personal Injury Law Firm Today
When you've been injured in a wreck or collision, it can be difficult to get back on your feet without help. The financial burden, along with the emotional and physical distress, may leave you feeling helpless. Do not worry and seek advice from Arash Law, our personal injury law firm led by Arash Khorsandi, Esq., dedicated to serving the residents of Gilroy.
We have extensive experience and expertise to build a strong case and increase the chances of a favorable outcome for you. Our firm is prepared to go the extra mile to ensure you receive the justice and full compensation you are entitled to following a serious accident.
Besides Gilroy, we serve clients in Capitola, Hollister, Marina, Morgan Hill, Salinas, Scotts Valley, and Watsonville, as well as major cities within California such as Los Angeles, San Jose, San Francisco, Sacramento, San Diego, Bakersfield, and Fresno.
To discuss your case with one of our lawyers, simply fill out the "Do I have a case?" form on our website or call us at (888) 488-1391 to arrange an initial consultation. If you'd like to work with a Gilroy personal injury lawyer or just have a few questions, don't hesitate to take the first step toward securing the justice and compensation you have the right to.
Record-Breaking Verdicts in the Following Areas of Practice
Get The Latest News from

The Best California Accident Law Firm Today