A 28-year-old man identified as Cameron G. was killed after a deadly motorcycle accident in Lynwood on Saturday night, February 13.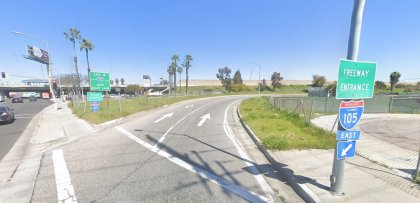 The deadly accident took place on 105 Freeway near Atlantic Avenue in Lynwood at approximately 8:47 p.m.
The motorcyclist was reportedly down in the middle lanes where he collided with a white sedan and several other vehicles.
How the collision occurred, and the reason why it happened has not been established. The motorcyclist was sadly killed in the accident. He was pronounced dead at the scene.
Additional information about the collision is unavailable at the moment.
Local authorities are currently investigating the case. They will attempt to determine the factors and the liability in the accident.

Fatal Motorcycle Accident Statistics
Motorcycle accidents can often lead to catastrophic and even devastating results. According to the National Highway Traffic Safety Administration's National Center for Statistics and Analysis, approximately 5,286 motorcyclists were killed in the U.S. in 2016.
Nearly 2 million people are injured in motor vehicle crashes annually, with over 200,000 people injured annually in California alone.
Motorcycle accidents are terrible tragedies that almost always harm the motorcyclist more than the other party involved.
Motorcyclists are highly vulnerable in collisions and can easily sustain catastrophic and fatal injuries. From road rash and traumatic tattooing to head and brain injuries, there are many physical outcomes that can come from a motorcycle crash.
Not every motorcycle accident victim walks away. Motorcyclists are much more likely to experience fatal injuries in a crash than passengers of other motor vehicles.
Wrongful Death Attorney for Victims of Fatal Motorcycle Accidents in Los Angeles
California statutes define "wrongful death" as one caused by someone else's negligence, recklessness, or unlawful act. Wrongful death lawsuits are similar to personal injury lawsuits in many ways. However, only the deceased person's spouse, domestic partner, or children may file a wrongful death claim.
Through the wrongful death claim, families can seek compensation for the damages (such as loss of companionship, pain, suffering, and emotional distress) that the tragic incident has caused them.
At Arash Law, we know compensation won't bring back your loved one after a motorcycle accident. It can, however, go a long way toward improving your family's financial future. We want to help you seek justice, compensation, and closure after the tragic death of someone you loved.
Whether a motorcycle crash led to your severe injuries and disability or the death of a family member, contact us. Call (888) 488-1391 to schedule your free consultation anywhere in California. Our offices are conveniently located in Los Angeles, San Diego, San Francisco & Riverside. We also serve the Irvine, Orange County, Fresno, and Sacramento areas, to name a few.