Palm Springs

DUI Accident Victim Attorneys
with over $500 Million Recovered in Compensation for Injury Clients.
You May Be Entitled to Compensation

Turning Injured Victims Into Victors With our 

Palm Springs DUI Accident Victim Attorneys
If you are a victim of a drunk driver in Palm Springs, you have the right to seek compensation. You must hold these negligent drivers responsible and get financial reparation for your losses. There is no better time than now to retain the services of experienced Palm Springs DUI accident victim lawyers from Arash Law, founded by famous attorney Arash Khorsandi, Esq. We have extensive experience fighting for our clients' rightful compensation. Call us at (888) 488-1391 for a free, no-risk consultation.
Palm Springs is a desert resort city near Coachella Valley in Riverside County, California. It is the largest city by land area in the county with an area of 95 square miles. The population as of the 2020 census was 44,575. Palm Springs also has 10% of the city as part of the Agua Caliente Band of Cahuilla Indian reservation. Best known for its retirement community, the city is a snowbird destination, with the population rising during November and March.
Many factors can lead to car accidents, but an ever-changing population is one. Residents are familiar with daily routes, but snowbirds. are only here for short periods and might make costly mistakes while driving. One of those mistakes is drinking and driving. After a collision, speaking to seasoned Palm Springs DUI accident victim lawyers from Arash Law is a crucial step.
Our client was driving with his wife and son on a two-lane highway when a drunk driver crossed the double yellow lines, causing a head-on collision that claimed the life of a loving wife and mother.
– 
ARASH KHORSANDI
Many factors can contribute to or cause traffic collisions, including vehicle design, speed, road design, driver skill, vehicle condition, and driver impairments. Studies find that the risk of accidents can increase depending on speed. When drivers go significantly slower or faster than the average speed, it can result in an accident.
More often, higher speeds lead to accidents with severe injuries. Fatalities are also more common when the driver travels at a high speed. The driver's behavior is another significant factor in how collisions happen. Other interesting facts about Palm Springs car accidents include:
Motorcyclists are two times likelier to experience severe injuries than other drivers after a collision.
Most speed-related crashes involve drivers going too fast for the current conditions, meaning they might be within the speed limit but too fast for the road or weather.
Intoxication, driver error, and human factors account for nearly 93% of all collisions.
Younger drivers are known to have good reaction times. However, young male drivers are in a higher amount of accidents than others.
Older drivers have slower reaction times. However, they tend to drive more cautiously and less often.
Rollover accidents are severe. When there is seat belt use, about 25% of occupants suffer fatalities. Lack of seatbelt use resulting in ejections leads to 83% of fatalities.
The highest likelihood of having an accident is within the first year of getting a license.
When reviewing your crash, the Palm Springs DUI accident victim lawyers from Arash Law will consider these factors.
All states have different laws regarding driving under the influence. Some are more harsh, and others more lenient. A driver with a Blood Alcohol Concentration (BAC) of 0.08% or higher can be considered intoxicated. While 0.08% is the limit in California, drivers can face consequences for lower blood alcohol concentration.
The main factor is not always the BAC. Officers often look to see how much the driving ability is impacted. If the driver's abilities are significantly affected, they can face DUI charges. Intoxicated drivers are choosing to drive. They are choosing to endanger themselves and others.
BAC limits can only show so much in an injury claim. While it is crucial evidence, DUI accident viattorneys in Palm Springs will look for additional evidence. The more proof of intoxication we provide, the better your chances of getting a full financial recovery.
800+ Real Client Reviews Verified by Google
Ways in Which Alcohol Increases Risk Factors
Intoxicated drivers are more likely to cause an accident than sober drivers, as alcohol significantly increase risk factors. Some of the reasons a person may have elevated risk factors when drinking and driving include:
Blurry or compromised vision
Slower reaction times
Cognitive impairments
More likely to disobey speed limits
Less likely to stop for signage, pedestrians, or lights
Swerving out of their lane
Participating in other dangerous actions
The impact that alcohol has on the body can vary by person. However, the one thing experts can agree upon is that alcohol can impair anyone when driving. Top DUI accident victim lawyers in Palm Springs employed at Arash Law know to look for other signs of impairment outside BAC levels.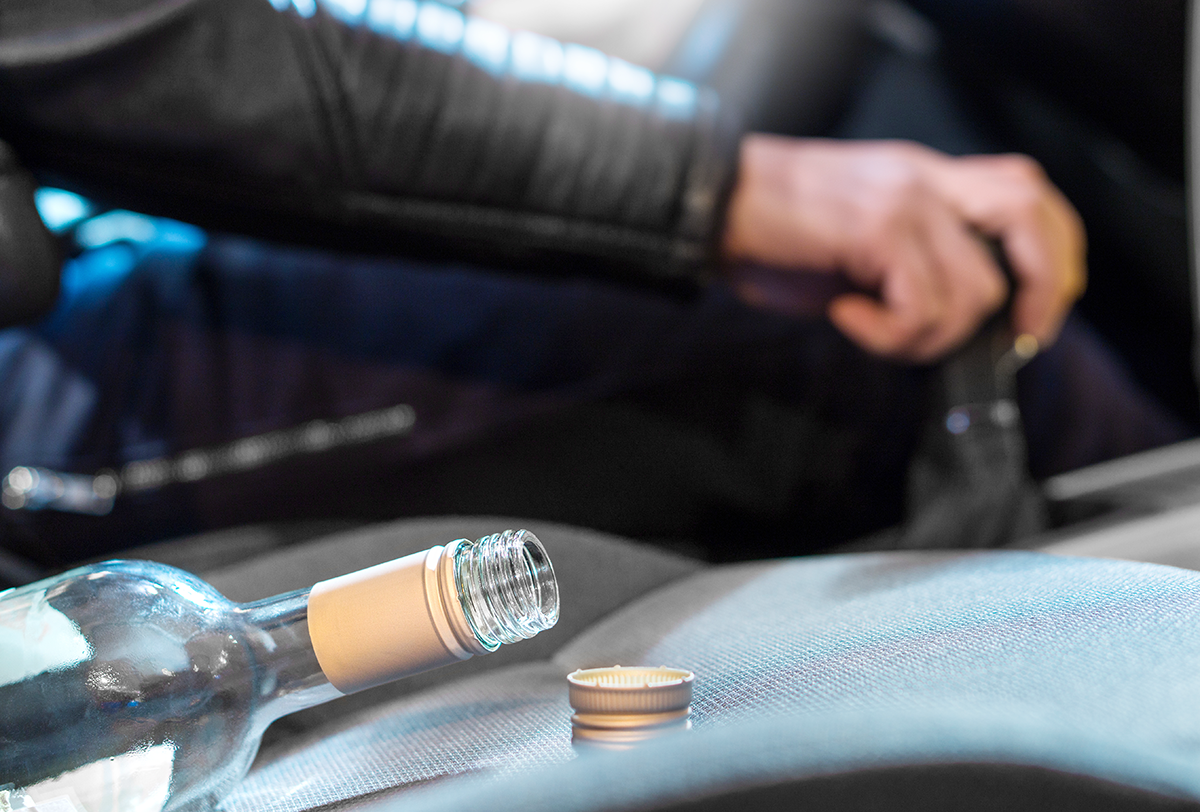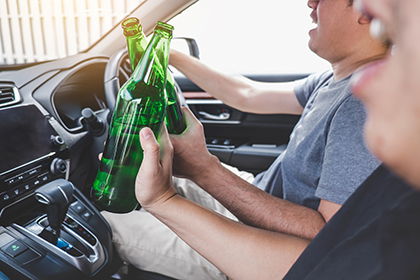 Legal Penalties for DUI in California
When someone commits a crime, they will face consequences. While DUIs happen when operating a vehicle, they are not traffic citations. Instead, these are criminal offenses. Penalties are severe and may have lifelong consequences. The penalties get worse if the person commits additional DUIs.
A criminal conviction might not resolve your injuries, but it can bring you justice. If the conviction happens before you resolve your case, you may also use it as evidence in your civil case. What follows are some of the potential penalties drunk drivers can face.
These penalties often apply to most criminal cases. California has varying fines for DUI offenses. If the person gets one to three violations within ten years, fines can range from $390 to $1,000. Riverside County can impose more considerable penalties, reaching over $2,300 for first and second offenses. A third offense in the County can have penalties closer to $3,000. If there are any aggravating factors, fines may be substantially higher.
Often, convicted drunk drivers may have to attend a drug or alcohol treatment program. The length of time and specific program will vary by offense. Other factors can also contribute to this requirement. First-time offenders may have to participate in a three-month first-offender program. Alternatively, they may attend a nine-month program. These programs consist of 30 to 60 hours of attendance over a three to six-month period, costing the offender about $550 for a three-month class or $1,200 for a nine-month class. The classes have lectures, videos, and group discussions about DUI laws and drinking problems. By educating them, these programs aim to deter participants from drinking and driving again.
Second-time offenses may have more extended program participation, lasting up to 18 months. It will consist of 12 hours of education and 6 hours of community monitoring. This element helps the participant reenter society. There are also 52 hours of group counseling and bi-weekly interviews when you're enrolled in these programs. The minimal cost is $1,500.
Riverside County has a DUI program for third-time offenses that differs from other areas. A third DUI offense in Riverside can result in enrollment in a 30-month program. It will entail 78 hours of group counseling. There are also 12 hours of education and periodic therapy sessions, and participants must complete between 120 and 400 hours of community service. Costs are about $3,400.
A first offense in California can result in informal probation, often referred to as summary probation. The probation period can be three to five years for first to third offense, and will not change if the person is charged with DUI with injury. Some terms of probation can include:
They cannot drive with any alcohol in their system
They cannot refuse a random chemical test
They cannot commit any additional crimes
Participation in AA or NA meetings
Pay restitution
Install an ignition interlock device
Participate in Mothers Against Drunk Driving programs
When people are arrested for drunk driving, they can face incarceration and be held in a county or state jail. A first offense is sufficient to result in jail time.
Possible Aggravating Factors
The aforementioned DUI penalties are the standard, but some aggravating factors can increase these penalties substantially. Some of these aggravating factors include:
A BAC over 0.15%
Refusing a chemical test
Causing an accident
Speeding
Under the legal drinking age of 21
Having a child under 14 in the vehicle
Causing an injury to another person
Causing the death of another person
These aggravating factors can increase financial and criminal penalties. When injuries or death are involved, it can lead to consecutive prison sentences. The consequences will change depending on which factors apply and if the driver has a criminal record. If you suffer an injury from a drunk driver, you must speak to trusted DUI accident victim lawyers in Palm Springs from Arash Law.
This was a sad and tragic case in which our client was paralyzed after being struck by a distracted driver. The maximum policy settlement was 5.25 million and we were able to settle for the full amount. In addition, we were able to add additional workers' compensation benefits from our client's employer, as he was working at the time of the incident. The parties agreed to settle our client's workers' compensation claim for $2.5 million.
This was a sad and tragic case in which our client was paralyzed after being struck by a distracted driver. The maximum policy settlement was 5.25 million and we were able to settle for the full amount. In addition, we were able to add additional workers' compensation benefits from our client's employer, as he was working at the time of the incident. The parties agreed to settle our client's workers' compensation claim for $2.5 million.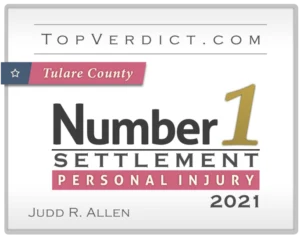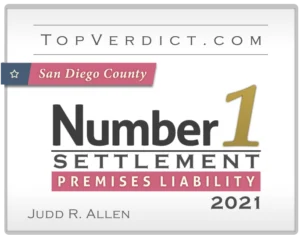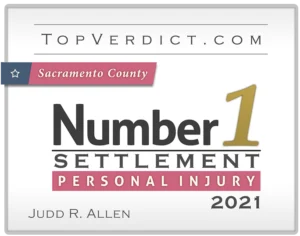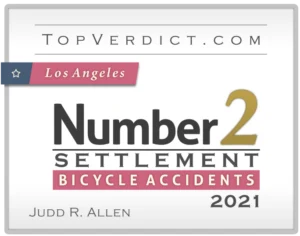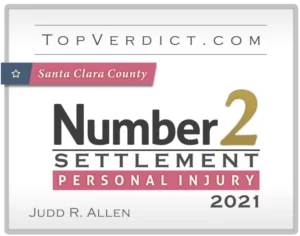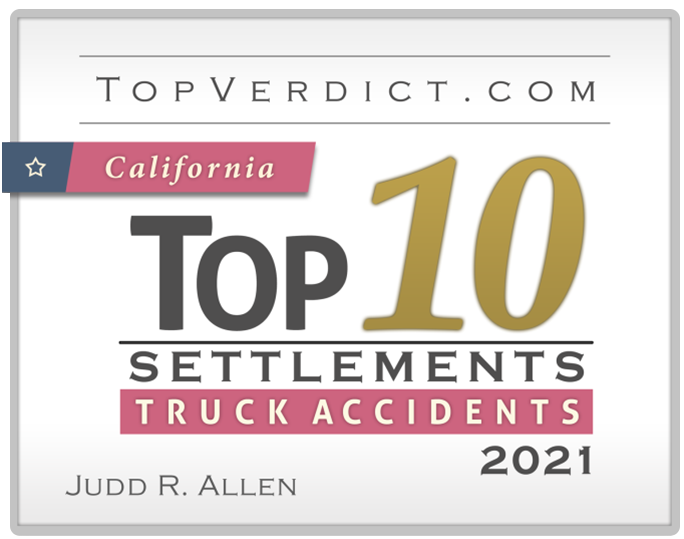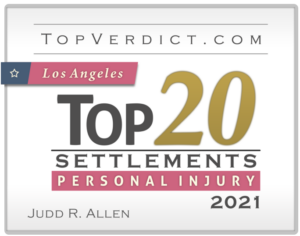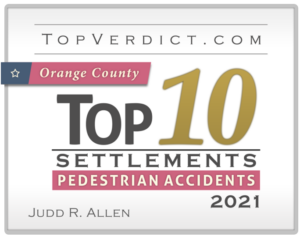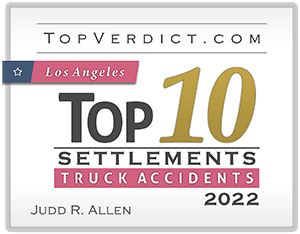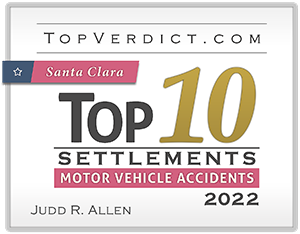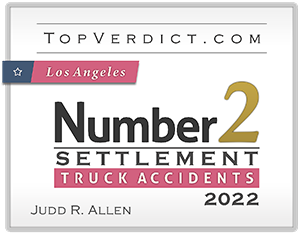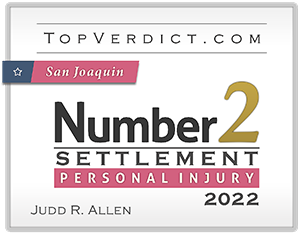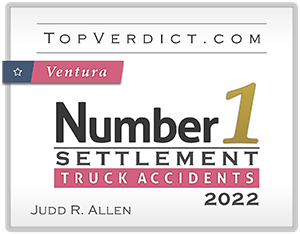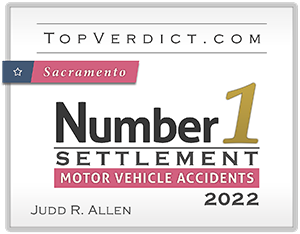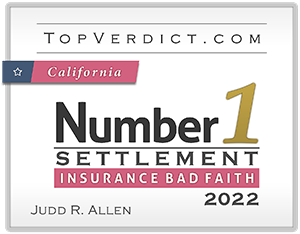 How Insurance Companies Handle DUIs
Aside from court involvement, insurance companies also play a role in DUI accidents. The drunk driver may become ineligible for insurance coverage. Alternatively, if they do get coverage, it will be substantially higher than before. It can stay this way for years. Without insurance, people cannot operate a vehicle, which can lead to further hindrances in life. The insurance company is a for-profit business, and the riskier it is to insure a driver, the higher the premium.
Conversely, the insurance company is not working to help victims either. They are looking for ways to lower how much they must pay you. The adjusters believe you are in shock and confused and will use your vulnerable state to get you to agree to low settlements or admit fault. Retaining proficient Palm Springs DUI accident victim lawyers from Arash Law is beneficial to protect you from these shady tactics and prevent these outcomes.
You need legal representation if you suffer an injury or a loved one dies in a wrongful death accident. Calculating your financial losses can be a complex process. Couple that with a greedy insurance company, and the odds are against you. However, legal assistance can change the odds in your favor.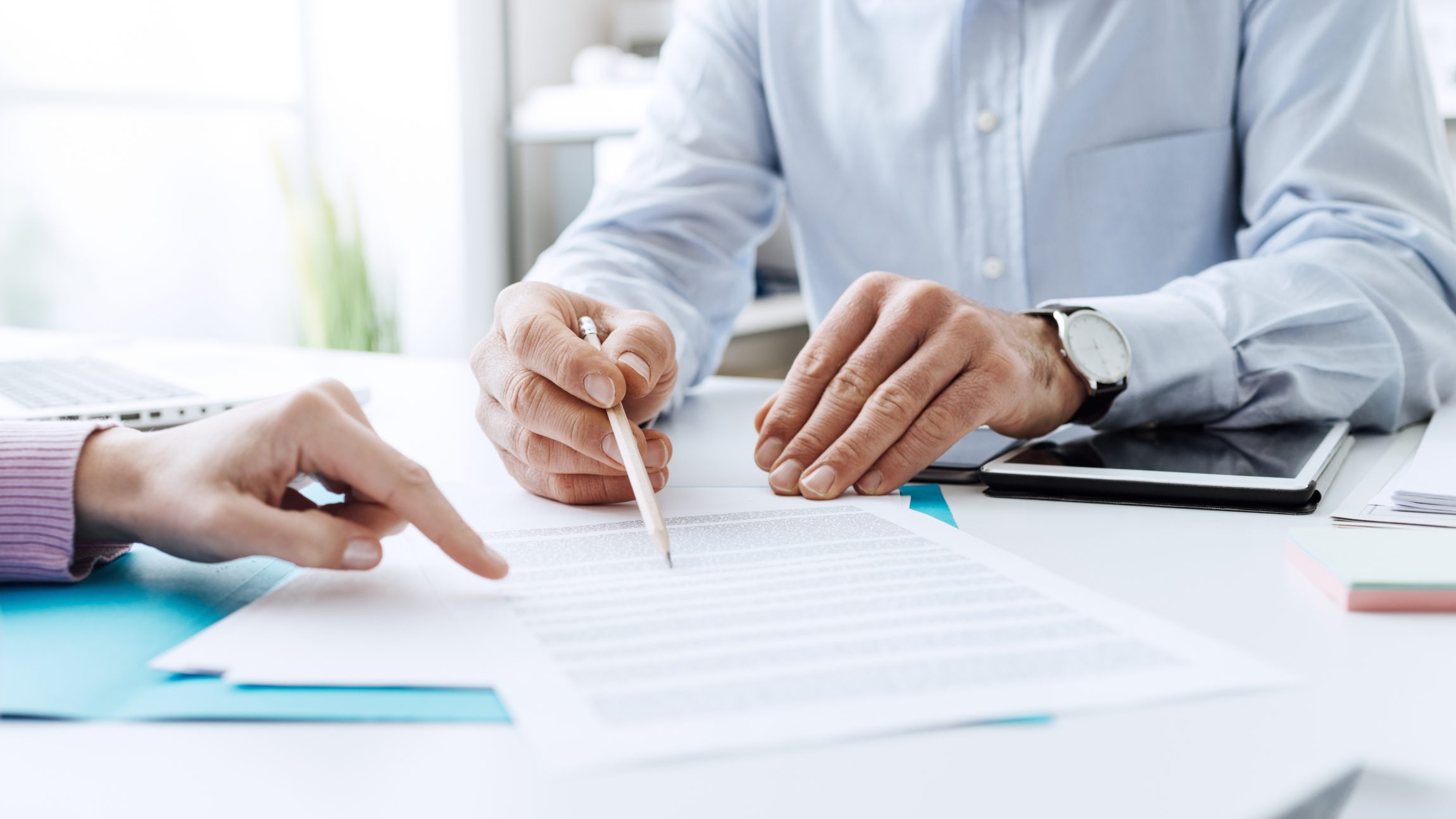 Settlement in a motor vehicle accident; client suffered internal injuries.
– 
JUDD ROSS ALLEN
Benefits of Hiring DUI Accident Victim Attorneys in Palm Springs
You will need medical assistance if you suffer injuries from a DUI collision. Often, you can receive medical assistance at the accident scene. Other times, you may seek care days later. Depending on your injuries, we can refer you to a medical professional. They will work on a lien basis, meaning the healthcare provider will wait for payment until you resolve your case. The team will follow up on your treatments and work to get you compensation recovery.
Another benefit of having skilled Palm Springs DUI accident victim lawyers is evidence collection. We will gather various reports, such as:
Medical records
Crash report
BAC test reports
Traffic citations
If a criminal case is happening, we can also attempt to get those records. Doing so is not always possible, however, as criminal cases may not be resolved before your civil case. Nevertheless, after compiling evidence, we will negotiate with the insurance company.
When assessing your case and negotiating with the insurance company, we will include the following damages that you can seek compensation for:
Medical expenses
Lost income
Pain and suffering
Out-of-pocket costs
Property damage
Transportation expenses
In many instances, we work with medical providers to reduce your bills. This way, you get more money in your pocket. Still, it's essential to know that medical bill reduction varies by provider.
Accident victims may choose to handle cases independently. However, you must prepare for the insurance company to handle your case differently than when you have legal representation. Since they don't have to face an attorney fighting for fair compensation, they group your case into a different category, where they can get away with offering a lower settlement that doesn't include pain and suffering or other losses.
Their offer might include nothing at all when you represent yourself. If they do offer you something, it can be minimal, as they will not consider future medical bills, income losses, or out-of-pocket expenses. Insurers will not add your loss of car use or any repairs, and may not consider the replacement costs of a vehicle. They will likely not even tell you about your rental car options or provide medical referrals.
Insurers will go as far as not informing you if you have a valid claim and how much you may get. When paying for medical expenses, you must pay them upfront and hope the insurance company reimburses you. They won't try to reduce your medical bills so you get more money when they pay for your losses.
Alternatively, our compassionate Palm Springs DUI accident victim attorneys from Arash Law will handle all the factors the insurance company does not. We will consider your future losses and refer you to medical professionals who can negotiate your medical bills. We can advise you on how to get your vehicle repaired or replaced or help with the car rental options.
One last significant benefit is how much you pay for legal services. We offer free initial consultations, so you get a case review at no cost to you. Since personal injury cases are handled on a contingency fee basis, you only pay fees once we successfully get you a settlement or award through mediation, arbitration, or jury award. This also means we pay for everything upfront regarding your case.
Overall, the best thing you can do for your case is to hire one of Arash Law's experienced Palm Springs DUI accident victim attorney.
Speak to Arash Law's Award-Winning Palm Springs DUI Accident Victim Lawyers Today for A Free, No-Risk Consultation
It is ideal to contact us early before the insurance company can take advantage of you. They can contact you within hours or days, looking for ways to lower your claim. If the insurance company finds out you do not have legal representation, they will send your case to a special adjuster. These adjusters spend their days handling similar cases and denying them. They can take advantage of your vulnerable situation and get what they need to save themselves money.
Make use of your legal options if you suffer injuries or lose a loved one in a drunk driving accident, whether as a pedestrian, cyclist, motorcyclist, or another driver. The esteemed attorney Arash Khorsandi, Esq. and his legal team at Arash Law are here to help injury victims in Palm Springs and the surrounding areas. We are ready to answer your questions and start building a case.
We have collected over $500 Million for clients across the state. Schedule an initial consultation with our Palm Springs DUI accident victim lawyers by calling (888) 488-1391 or using our online form.