Riverside

DUI Accident Victim Attorneys
with over $500 Million Recovered in Compensation for Injury Clients.
You May Be Entitled to Compensation

Injured? Don't Get Mad, Get Justice with our Expert 

Riverside DUI Accident Victim Attorneys
Riverside is a college town, and each year, a new crop of students makes it their new temporary home. With the large population and new groups of people coming into the city regularly, the number of DUI accidents is no doubt a major problem throughout the area. The Riverside DUI accident victim attorneys at Arash Law, founded by famous attorney Arash Khorsandi, Esq., are the legal experts you need on your side during this trying time. Call us today at (888) 488-1391 or speak to us via our online chat feature to learn more about your options following a DUI crash.
Riverside is located in the county seat of Riverside County, California. It is a metropolitan area and is the most populous city in the Inland Empire, near Los Angeles. Riverside is the twelfth largest city in the state. The 2022 Census Bureau Report found that Riverside was home to 320,764 people. In addition to being a city with a large population, Riverside is known for a thriving citrus industry.
Considering the city's flourishing communities, you'd think that its people will afford to be more careful on the road. The harsh truth is that many drivers make the life-threatening decision to operate a motor vehicle after having too much to drink or ingesting drugs. A DUI accident can leave many victims in its wake, and these types of accidents are, unfortunately, not uncommon.
Getting into an accident with a drunk driver is emotional, and the legal fallout can quickly become complex and overwhelming. Having the right legal representation working on your side can increase your odds of successfully resolving your case. The Riverside DUI accident victim lawyers at Arash Law have decades of experience helping victims and families of DUI accidents get the recovery they need to move forward after a traffic accident.
Our client was driving with his wife and son on a two-lane highway when a drunk driver crossed the double yellow lines, causing a head-on collision that claimed the life of a loving wife and mother. –  ARASH KHORSANDI
Drunk Driving Statistics Riverside Road Users Should Know
DUI is a serious problem that usually results in tragic repercussions. Here are important DUI facts and statistics all drivers should be aware of:
According to the National Highway Traffic Safety Administration (NHTSA), 13,384 people died in drunk driving traffic accidents in 2021.
In the United States, drunk driving makes up 31% of car crash fatalities.
About 62% of DUI collisions occur in urban communities.
There are almost twice as many fatal and alcohol-related car crashes on weekends compared to weekdays.
DUI accidents are most common in July and October.
Around 29% of DUI crashes happen on principal arterial roads, while about 12% happen on interstates.
More than half of all DUI drivers fall between the ages of 21 and 34.
Despite the alarming rates of DUI accidents and their consequences, many road users, even in Riverside, still push their luck and drive while intoxicated. In fact, two drivers were arrested by Riverside police during a sobriety checkpoint last September 8, 2023.
800+ Real Client Reviews Verified by Google
Dangers of Drunk Driving in Riverside
Driving under the influence is one of the most devastating and avoidable types of traffic accidents. Despite these accidents, Californians admit to getting behind the wheel of their vehicles after having too much to drink at 1.5 percent. Currently, drunk driving leads to at least 1,000 motor vehicle accident deaths per year across the state. Driving while impaired also contributes to the high rate of severe and permanent physical injuries caused by motor vehicle accidents.
DUI accidents are much more complex than typical traffic accidents that involve sober drivers. In a DUI traffic crash, the accident is usually caused by a simple mistake that would not have been made had the driver been sober when the accident happened. DUI accidents also typically cause much greater injuries than normal car accidents.
The negative physical effects drunk drivers can expect the following when getting behind the wheel of a vehicle.
The more intoxicated a driver is, the less control they have over their motor functions. Motor functions include the ability to keep the vehicle in the correct lane, read and stop at road signs and lights, and other actions that are simple to perform for a sober driver.
Being drunk can temporarily affect your eyesight. A drunk driver may struggle to see traffic patterns and oncoming vehicles or even to keep their eyes open while driving. Any of these situations can make driving dangerous for drunk drivers, their passengers, other drivers, and pedestrians.
Decreased Decision-Making Ability
Driving requires making quick decisions at the moment. Alcohol decreases the way that the brain processes information, and because of that, drunk drivers cannot typically make quick decisions that will avoid an accident entirely. Drunk driving makes it impossible to make even the smallest decisions while operating a vehicle.
Alcohol slows down a user's reaction times. If a driver cannot quickly react while on the road, they can cause serious accidents, significant injuries, and even death. A drunk driver likely lacks the ability a sober driver has to react to spontaneous actions while avoiding them entirely.
It is well known that alcohol lowers the user's inhibitions. That is dangerous when a driver gets on the road. Drunk drivers may speed, disobey traffic signs, or even drive on the wrong side of the road because of their lowered inhibitions.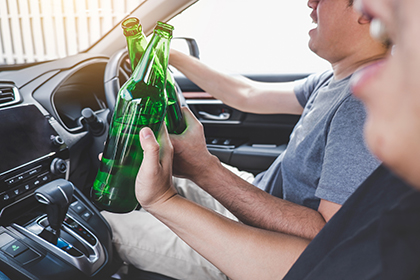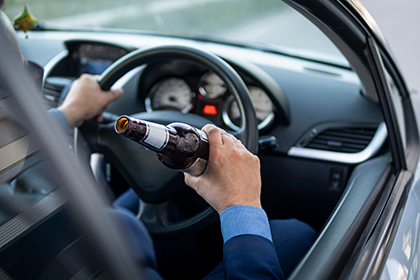 How to Prove Legal Liability in a DUI Case
Driving under the influence of substances is against the law in California and satisfies the standard for recovering damages in a civil lawsuit for failing to adhere to the applicable standard of reasonable care.
While DUI accidents are tragic, plaintiffs may not face many issues regarding proving fault because of the requirements set by California law. State law requires drivers who are in an accident that causes serious bodily injury, property damage, or death to report the accident to the police. DUI accidents will likely result in catastrophic injuries and wrongful death and must be reported to law enforcement. Once the accident is reported, an injured person can use the police report to learn the name of the at-fault driver and bring them to justice.
Experienced DUI accident victim attorneys in Riverside can gather and preserve evidence that may help prove your claim. Evidence that can help prove driver liability can include the following:
Gather eyewitness testimony – Your attorney can identify and communicate with witnesses at the accident scene. Eyewitness testimony can help you prove your case because it can provide details that may not otherwise be available.
Finding and reviewing all your medical records – Your attorney will gather and review your medical records and bills to determine the extent of your injuries and the costs you have already incurred and will likely incur to complete your treatment. Having an idea of how expensive your treatments are will help your attorney understand the approximate settlement value of your case and better negotiate your claim with the insurance company.
Traffic camera footage can help prove your claim – Having video footage of the accident best helps paint a picture for a judge or jury. Video footage from traffic cameras provides irrefutable proof of what happened in an accident and who caused it.
How to Tell If A Drunk Driver is Driving a Car
Recognizing the signs of an impaired driver is critical, especially with the increased rates of drunk driving accidents across the state. Knowing the signs of a drunk driver can help you avoid an accident entirely. Signs that a driver may be under the influence can include the following:
Swerving in and out of traffic
Rapid acceleration or deceleration
Tailgating
Driving on the wrong side of the road
Proving fault is the plaintiff's burden in a civil lawsuit that involves an impaired driver. Riverside DUI accident victim attorneys can prove the defendant's fault and get you compensation for your injuries. With the right legal advocate on your side, you do not need to worry about going up against a reckless driver or their insurance company on your own. If you or a loved one has suffered an injury in a traffic accident with an impaired driver, contact our Riverside DUI accident victim attorneys immediately to protect your legal rights after a crash.
Penalties for Driving Under the Influence of Drugs or Alcohol
Driving under the influence of drugs or alcohol is against state law, so in addition to civil liability, an impaired driver may also face criminal charges. In California, DUIs can be charged as either a misdemeanor or a felony. Whether a DUI is charged as a felony or a misdemeanor depends on the facts surrounding the accident.
The accident involved serious bodily injury, or there was a minor in the vehicle when the accident happened.
The driver has a prior felony DUI conviction on their driving record.
The driver has had four or more DUI convictions in the past ten years.
The punishment for a felony DUI conviction in California includes the following:
Mandatory enrollment in a court-approved alcohol treatment program for 18 to 30 months
Confinement in state prison for a period of 16 months to 10 years; depending on the number of victims in the accident, the defendant may face an additional consecutive sentence of one to six years
A fine ranging from $1,015 to $5,000

Restitution to the victims of the accident

Designation as a Habitual Traffic Offender on the defendant's driving record for three years
A misdemeanor conviction for DUI in California typically requires proof that the defendant has fewer than three DUI convictions on their criminal record. The penalties for a misdemeanor DUI conviction include the following:
Five days to one year of confinement in county jail
Probation for three to five years
Suspended license for one to three years
Payment of restitution to the victims of the accident
Mandatory enrollment in a court-approved alcohol treatment program for three to 30 months
A fine between $390 and $5,000
Are Punitive Damages Available After a DUI Accident?
Punitive damages are not used to compensate the victim after an injury. The purpose of punitive damages is to deter the defendant from acting similarly in the future and causing the same harm to another plaintiff. Because the purpose is not to compensate the victim, punitive damages are not always available in each case.
Under California law, a court may award a plaintiff punitive damage if the offense meets specific criteria. Under California Civil Code section 3294, plaintiffs may be awarded punitive damages if the defendant's actions are the result of malice, oppression, or fraud.
When it comes to damages that result from a DUI accident, punitive damages can be awarded. Driving under the influence of drugs or alcohol may be, per se, reckless, blatant, and intentional.
The dollar amount for punitive damages is based on the court's findings. The court typically considers the defendant's financial status before awarding punitive damages. California law does not limit the amount of punitive damages that may be awarded in any given case. With the help of trusted Riverside DUI accident victim attorneys, you can help make drunk drivers pay the price of their reckless behavior and make the roads a much safer place for everyone else.
Personal Injury Settlement
Our client was the victim of a rear-end accident who was left injured and severely in pain. Arash Law was able to outshine other injury law firms when he searched online, and thankfully we were able to handle everything for our client from A to Z — All that he had to do was ask and focus on his recovery. Our client's life has changed forever, and the compensation received for the pain and suffering has opened paths for new lifelong opportunities.
Personal Injury Settlement
Our client was the victim of a rear-end accident who was left injured and severely in pain. Arash Law was able to outshine other injury law firms when he searched online, and thankfully we were able to handle everything for our client from A to Z — All that he had to do was ask and focus on his recovery. Our client's life has changed forever, and the compensation received for the pain and suffering has opened paths for new lifelong opportunities.
The Aftermath of Riverside DUI Accidents and Common Injuries
The aftermath of a DUI accident can leave devastating results in its wake. DUI accident victims may suffer from a variety of injuries, each of which carries a risk of substantial harm. These injuries can leave a victim unable to work or enjoy other activities that they did before the accident.
If you are the plaintiff in a car accident case involving a drunk driver, you may be entitled to recover compensation for various types of injuries. The damages that you may be entitled to recover compensation for include:
Current and future medical expenses
Current and future lost income
Loss of earning capacity
Pain and suffering
Examples of harm that a DUI accident victim may face include but are not limited to, what follows.
Broken bones may cause severe pain, and the victim may deal with decreased mobility. Depending on the location of the broken bone, the victim's ability to work may be affected by the injury. For example, if the accident caused the victim to break bones in their hands or arms, then the injured person may be unable to perform office or administrative tasks like typing on a keyboard. If the accident broke bones in the victim's
Drunk driving accidents can cause serious and long-lasting consequences. One of the most serious consequences is amputation. Amputees face issues completing everyday tasks. If a DUI accident victim loses a limb, they will likely need a lot of medical treatment and physical therapy to get them to a state where they can take care of themselves. The settlement value of an amputation case might consider the cost of physical and occupational therapy and the emotional costs of losing a limb.
Spinal cord injuries often cause paralysis. DUI accident victims who suffer from spinal cord injuries may also suffer from organ damage and dysfunction. Loss of sensation in the limbs may also occur. Spinal cord accident victims may also find that they have increased mobility issues. Spinal cord injuries may require long and difficult physical therapy and multiple surgeries to treat completely. Some victims never fully regain their ability and spend the rest of their lives disabled.
A traumatic brain injury happens when a victim suffers a sudden and severe blow to the head. A head injury is life-threatening and will likely change a victim's life significantly. A person who suffers a traumatic brain injury after a DUI accident may see serious changes to their physical ability and emotions. They may experience memory loss and mood swings. Sufferers may also experience personality changes, which may affect their lives and the lives of their family and friends. Loss of the ability to concentrate on tasks may keep a traumatic brain injury victim from holding down a job.
Car accidents often lead to burn injuries. In severe cases, including DUI accidents, vehicles can burst into flames and cause serious burn injuries. Even if the car does not explode, the heat from car engines and radiators can cause burn injuries. Accident burn victims may suffer from scarring and other permanent disfigurement. The emotional harm that comes from these types of accidents adds to the overall value of your case settlement. Qualified Riverside DUI accident attorneys can build your case to recover financially from your pain and suffering if you suffer a burn injury after a DUI accident.
Drunk drivers may travel at high rates of speed and lose control of their vehicles. Their cars may not stop until they hit another vehicle. Depending on the angle of the crash or the force of the impact, the victim may suffer from a crush injury. Crush injuries happen when two objects contact each other and trap the victim's body between them. Crush injuries are serious and marked by excess bruising and bleeding. Victims can suffer many complications from crush injuries, including pain, paralysis, paresthesia, and pallor.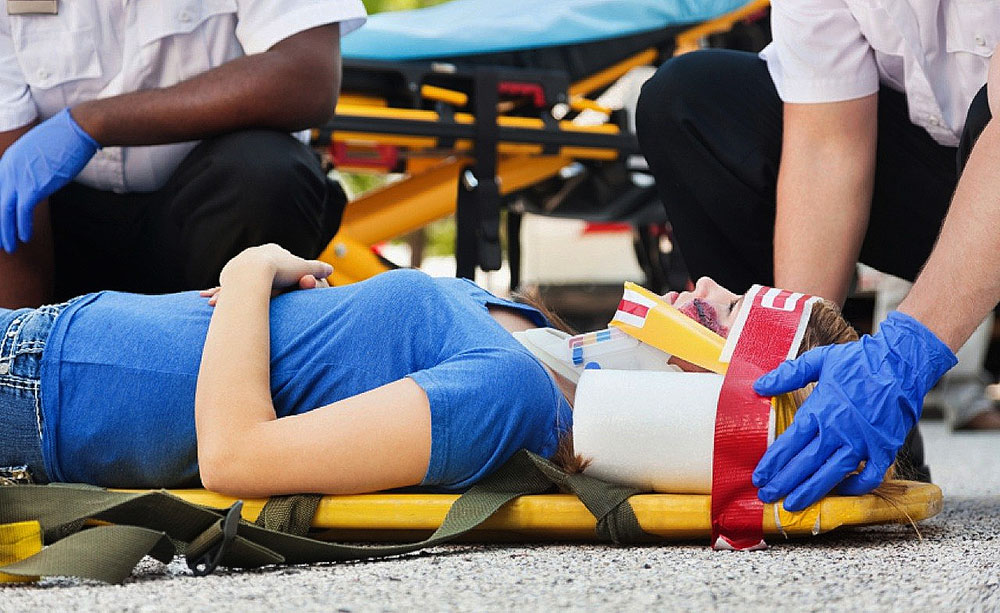 Settlement in a motor vehicle accident; client suffered internal injuries.
– 
JUDD ROSS ALLEN
Do I Need an Attorney After a DUI Accident?
Accident victims may have an easier time getting the compensation they deserve after an accident with the help of acclaimed Riverside DUI accident victim attorneys. California law allows injured plaintiffs to represent themselves, but just because self-representation is allowed does not mean it is the best choice for your claim.
Protect your legal rights after an accident
Access medical care or file for disability benefits
Negotiate with insurance companies on your behalf
Represent you in court
Answer all your questions along the way
How Much Do Riverside DUI Accident Victim Attorneys Charge?
Many DUI accident victim attorneys in Riverside charge on a contingency fee basis. A contingency fee is a payment structure that allows the client to defer payment of the lawyer's fee until after the case is resolved, and clients do not owe the attorney money unless they get a financial settlement. The attorney typically takes a percentage of the settlement as payment for their fee.
Contingency fees allow accident victims to pursue legal compensation without the stress of paying for services upfront. By using a contingency fee payment structure, more injury victims can have access to the legal system and pursue justice when they are hurt by a drunk driver.
What Should I Do After A DUI Traffic Accident?
The steps that you take after a DUI accident can be crucial to the vitality of your legal claim. Important steps to take after a DUI accident case include: 
Getting to safety – It is of the utmost importance that you get to safety after an accident. Move your car to the side of the road or an area that will not impede traffic, if possible.
Calling 911 – If you or anyone else at the accident scene suffers an injury, call first responders immediately. California law requires that drivers make a police report after an accident that involves injuries, so make sure that you call the police and make an accident report.
Contacting Riverside DUI accident victim attorneys – Before you speak to your insurance company or the other driver's insurance company, call an attorney to learn more about your legal rights after an accident.
Contact The DUI Accident Victim Attorneys Riverside Trusts Today
The legal team at Arash Law, under the leadership of Arash Khorsandi, Esq., has decades of experience helping DUI accident victims get the justice that they deserve after an accident. Our lawyers helped recover more than $500 Million in settlements and awards for accident victims in the Golden State. DUI traffic crashes are among the most devastating accidents that happen, and you and your family must get the financial recovery that you need to move forward with your life.
Arash Law caters to the entire city of Riverside, including nearby locations like Corona, Moreno Valley, Jurupa Valley, and Redlands. If you're from Los Angeles, San Diego, Sacramento, San Francisco, or anywhere else in California, know that help from our legal team is available 24/7.