South Lake Tahoe

Personal Injury Lawyers
with over $500 Million Recovered in Compensation for Injury Clients.
You May Be Entitled to Compensation

Experienced Personal Injury Lawyers

Helping the Injured in South Lake Tahoe
Arash Law's South Lake Tahoe personal injury lawyers have decades of experience representing clients. It can be hard to deal with an injury when you don't have the right attorney to guide you. A good injury attorney can make the process so much easier for you. If you would like to speak with an expert South Lake Tahoe personal injury lawyer for free, please call (888) 488-1391.
Many tourists and visitors enjoy spending time enjoying the pristine atmosphere in South Lake Tahoe.
Situated in El Dorado County, California, the city of South Lake Tahoe is an exclusive city that attracts thousands of visitors every year. Situated at the border of Nevada and California, South Lake Tahoe contains approximately twenty-one thousand citizens.
MontBleu, Harvey's, and Harrah's are some of the most popular casinos in South Lake Tahoe. Many popular restaurants also make South Lake Tahoe a great place to enjoy a wide variety of cuisines.
Edgewood Resort is one of the most popular places in South Lake Tahoe. Many visitors and residents enjoy hiking, boating, camping, and skiing. The retail options in South Lake Tahoe also make it a wonderful place for shopping.
Driving in South Lake Tahoe can sometimes be a dangerous activity. Many amazing views along Highway 50 can tempt drivers to take their eyes off the road. Also, South Lake Tahoe contains many challenges for drivers that make them more susceptible to automobile accidents. During the winter, drivers must contend with ice, snow, and sleet.
Drivers need to pay attention to the road conditions while driving through South Lake Tahoe. Other drivers may also swerve off the road or hydroplane during heavy rainstorms. Drivers who seem unsafe or erratic are more likely to cause an accident. It is advisable to stay away from unsafe drivers. Drivers must also be prepared for snowy conditions and have snow chains or tires inside their vehicles in case they get stuck in the snow.
largest personal injury settlement in Calaveras County in 2020; client suffered lower leg injuries
– 
JUDD ROSS ALLEN
Choosing a South Lake Tahoe Personal Injury Lawyer
Sometimes people may become nervous when they realize they need to retain a personal injury lawyer. However, deciding on a personal injury lawyer does not have to be an arduous process. Many different elements are relevant to choosing a personal injury lawyer. A quick internet search may pull up dozens of personal injury lawyers in your area. You may not understand how to differentiate between attorneys. The following are some things to factor into your decision to retain a personal injury lawyer.
Wrongful Death Cases and Personal Injury Cases in South Lake Tahoe
South Lake Tahoe has the following common cases:
In a
wrongful death case
, the decedent is someone who has died due to an injury caused by a negligent party. The surviving family members can file a wrongful death claim to seek financial compensation for their losses. These parties typically include the decedent's parents, siblings, domestic partner, children, and spouse. The individuals seeking damages in wrongful death cases can pursue financial compensation for lost income, burial costs, funeral expenses, and medical bills.
Traumatic brain injuries can cause extensive physical and psychological suffering. Automobile accidents and
slip-and-fall accidents
typically cause traumatic brain injuries. However, traumatic brain injuries may not produce symptoms that are immediately noticeable to the person suffering from said injury. Symptoms that may appear over time include emotional dysregulation, cognitive impairment, and confusion.
Many individuals who suffer traumatic brain injuries will experience long-term symptoms. A traumatic brain injury can alter the course of a person's life. An experienced personal injury lawyer will use medical experts to establish that a client suffered a traumatic brain injury.
Individuals may suffer injuries while they are visiting a business or walking through an apartment complex. A dangerous artificial condition may have caused a person's injuries while they were on the property. Slip and fall cases give rise to premises liability cases. Falls can cause serious bodily injury and death. Slippery substances on floors, inadequate warnings, bad lighting, and smooth walkways may all cause slip-and-fall accidents.
Products liability cases involve defective products that have a design or manufacturing defect. An automobile may have caused an accident due to a defective design or a manufacturing defect. Many expert witnesses are typically
involved in product liability cases
. Also, products liability cases generate large amounts of evidence.
Automobile Accident Cases
Automobile accidents may cause serious bodily injury or death. Frontal collisions,
motorcycle accidents
, and
truck accidents
can occur unexpectedly. Also, some accidents involve many different vehicles, while others cause pedestrians to suffer injuries. Boating is a popular pastime in South Lake Tahoe, and accidents on the water are extremely dangerous. In 2013, forty-five injuries and
deaths occurred in South Lake Tahoe due to automobile accidents
. Some of these accidents involved intoxicated drivers. A total of fourteen pedestrian injuries and one pedestrian fatality occurred in South Lake Tahoe in 2013.

Emperatriz Ayala
My husband had an accident 2 years ago, a 85 years old man hit him, the Arash law group works very well on my husband case that took 9 month and he won the case and my husband was happy with the results. A year later I got into an accident as well and I'm still waiting in my case is almost resolving and it's 9 months already. This people knows the law and they do their job right to help you out in getting the most for you to fight on your behalf. I strongly recommend the Arash Law firm they do things right in a efficient and professional manner.

Chris Zavala
Had a great experience with all the people at Arash law. Long story short was in a bad car accident. It was overwhelming and the whole process was a lot, but they kept me in the loop. They answered all my questions and gave me great advice. Couldn't be any happier. Would definitely recommend anyone looking for a personal injury lawyer. They'll guide you through the whole process!

Jill Smith
Having Arash Law handle my auto accident was the best decision I could have made. Everyone I interacted with was kind, professional and detail oriented. I am extremely happy with the outcome and would recommend them highly.

Joseph R. Porter
From start to finish, Arash Law firm is there every step of the way with close, constant, personal contact and attention. I never knew a Law firm could actually care so much for me as a person and what I was personally going through as well as the settlement I was going to recieve once my case was finally completed. Thank you to everyone at Arash Law for your ongoing support and communication. You are the ONLY firm I will ever recommend to someone who is need of a great attorny.

Monica Parra
I had an excellent experience with Arash Law. I will definitely recommend to my family and friends. I interviewed a few firms before deciding to work with Arash Law. What made my experience excellent was (i.e. head attorney being accessible to talk to and he answered all my questions and concerns, sensitive and thorough personel who completed in home intake & follow up process, being connected immediately to quality Physicians who addressed my injuries and recovery process, clear contract-read throughly to ensure its something you can commit to). Being in a car accident is a traumatic experience and I had a sense of peace knowing Arash Firm was walking with me throughout the whole process. Thank you Arash Firm for all your hard work and help. I am so grateful and appreciative for you all! 🙏 With Gratitude, Monica Parra
The following are some of the most frequently asked questions regarding South Lake Tahoe, accidents, and personal injury lawyers.
When should I retain a South Lake Tahoe personal injury lawyer?
It can be difficult to know where to turn after suffering injuries in an
automobile accident
. When hiring a personal injury lawyer, it is important to consider many different factors. If you suffer serious
bodily injuries
, it is crucial to hire a personal injury lawyer as soon as possible. However, if you only suffered minor injuries, then it may be best to see if you need medical attention. Your pain may intensify after an accident, and you may not notice symptoms until weeks after the date of the injury.
Spinal cord injuries may become more severe during the months after an accident. Accident victims need to make regular appointments with a primary care physician. Also, some clients will need to see medical specialists.
The extent of the injuries you suffered will be a major factor in deciding whether you should hire a personal injury lawyer. It can be difficult for a personal injury lawyer to help if you have only experienced minor injuries. However, you may need to be seen by the appropriate medical specialist to determine the nature and extent of your injuries.
However, you need to speak to a personal injury lawyer if you suffered a traumatic brain injury or a spinal cord injury. These injuries may worsen over time, and you need to have a legal advocate on your side who can help you enforce your legal rights and pursue financial compensation for your injuries. Getting the help you need can make your case stronger. Don't be afraid to see a physician to obtain an accurate assessment of your injuries.
At which intersections do most automobile accidents occur in South Lake Tahoe?
The following are the most dangerous intersections in South Lake Tahoe:
4th Street Barton Avenue 
Wildwood Avenue Alder Avenue 
Pioneer Trail Walkup Road 
Ski Run Blvd Tamarack Avenue 
Ski Run Blvd Pioneer Trail 
Route 50 Lake Tahoe Blvd
Palmira Avenue Reno Avenue
Martin Avenue Knox Avenue 
Lake Tahoe Blvd 4th Street
Lake Tahoe Blvd 2nd Street
Lake Tahoe Blvd Winnemucca Avenue 
Lake Tahoe Blvd Wildwood Avenue 
Lake Tahoe Blvd Transit Way
Lake Tahoe Blvd Tahoe Keys Blvd
Lake Tahoe Blvd Heavenly Village Way
Lake Tahoe Blvd Emerald Bay Road 
Glenwood Way and Fairway Avenue 
Glen Road Rock Point Road 
Fairway Avenue Fawn Way
Emerald Lane Fifth Street
Emerald Bay Road Lake Tahoe Blvd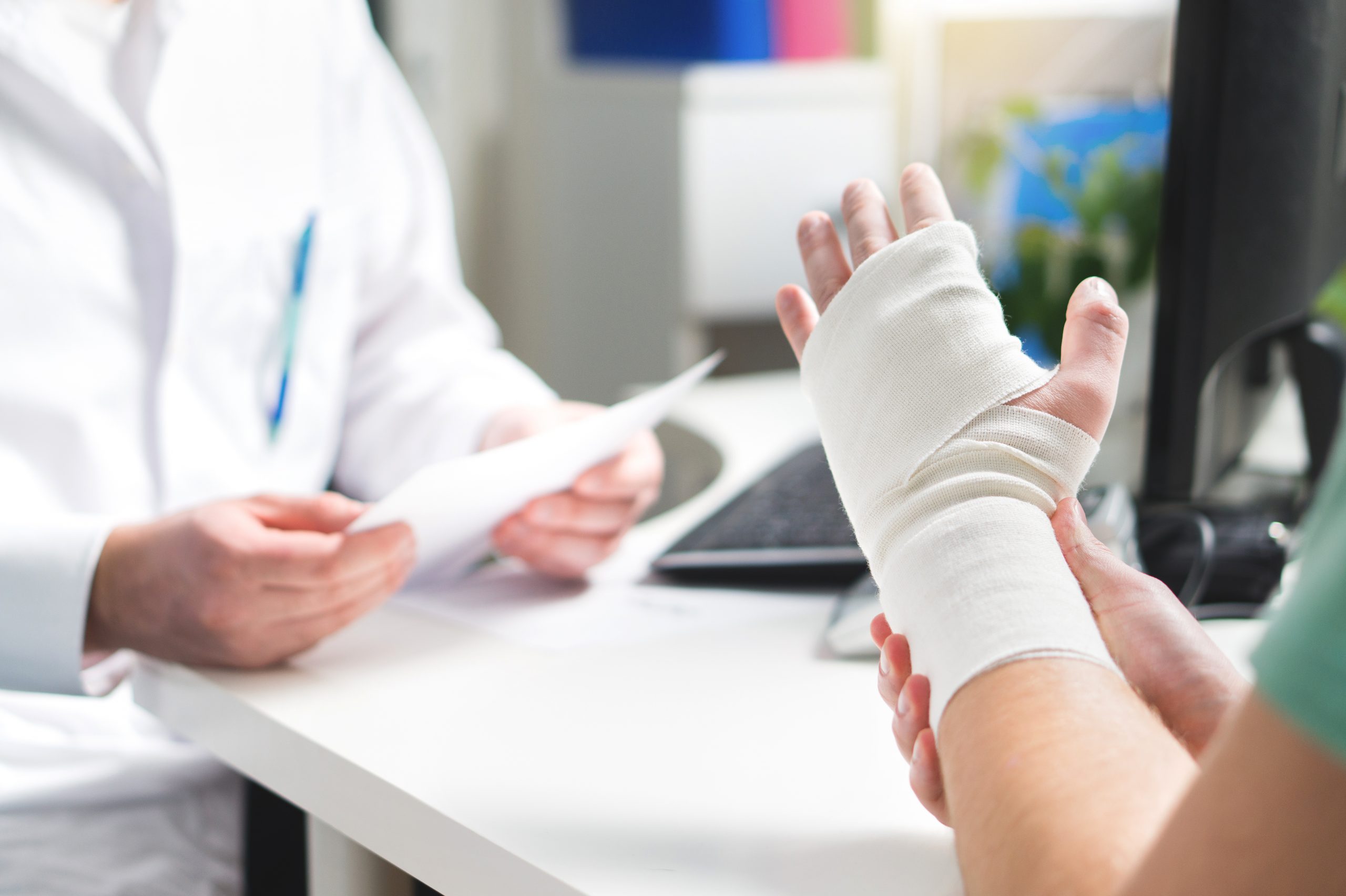 Contact Arash Law's South Lake Tahoe Personal Injury Lawyers
Contact Arash Law, led by Arash Khorsandi, Esq., at (888) 488-1391 to schedule a free consultation. Our Lake Tahoe personal injury attorneys serve the surrounding areas such as Carson City, Truckee, Reno, Sparks, Placerville, Sun Valley, Cameron Park, Auburn, North Auburn, Fernley, Grass Valley, Folsom, Rocklin, Orangevale, and Lincoln.