A three-year-old boy was hurt after a suspected DUI crash in Turlock on Saturday night, July 18.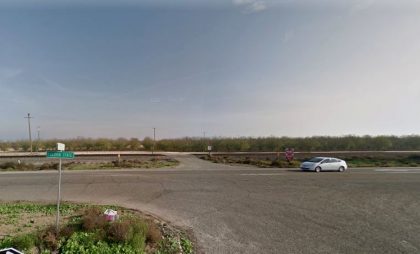 The accident happened at south Golden State Boulevard and Griffith Avenue in Turlock at around 8:38 p.m. A black sedan and a Chevy pickup truck collided on the roadway. How the collision occurred has not been established.
A three-year-old boy riding the Chevy sustained serious injuries from the crash. He was airlifted to an area hospital for treatment. Meanwhile, the male driver and a female passenger in the Chevrolet were also injured in the accident. They were treated for unspecified injuries.
The sedan driver sustained minor injuries. Authorities were later able to determine that the sedan driver was under the influence a the time of the accident. The sedan driver was arrested for DUI-related charges.
Local authorities are further investigating the case. Witnesses that can give more information about the accident are asked to call the CHP Merced Area Office at (209) 356-2900.

DUI Crash Statistics
In this case, the defendant was clearly at fault because he was driving while under the influence of drugs at the time of the accident. Driving under the influence of drugs or alcohol is one of the most reckless and dangerous things a driver can do. Intoxicated drivers put the lives of others — and themselves — in grave danger. While California and the United States as a whole have made significant progress in reducing drunk driving, there is still much more work to be done.
Approximately 10,000 people are killed each year in DUI accidents, according to the National Highway Traffic Safety Administration (NHTSA). According to the Centers for Disease Control and Prevention, drugs and alcohol are involved in around 18% of all fatal motor vehicle accidents. Following a significant DUI accident, the intoxicated driver is likely to face serious criminal charges. Under California state law (California Vehicle Code 23513), a DUI that results in an injury to another person can be charged as a felony offense.
Personal Injury Attorney for Victims of DUI Accidents in Stanislaus County
You might be able to file a personal injury lawsuit to recover compensation if the driver's negligence caused the accident that resulted in your injuries. Missed time at work, long recovery periods, and high medical bills are just a few of the issues victims face after an accident like this.
Aside from the legal requirements, it is also in your best interest to speak with a California drunk driving accident lawyer as soon as possible after a collision. Not only will your lawyer ensure that you act before the deadline, but they will also be able to conduct a thorough investigation into the DUI accident, allowing you to present the most compelling personal injury case possible.
Have you been hurt in a drunk driving accident? Now is the time to speak with one of our Arash Law attorneys. Our California drunk driving accident attorneys at Arash Law know how to hold defendants and large insurance companies responsible. To schedule your free no-obligation fatal car accident case review, call (888) 488-1391 or contact us online.