Stockton

Uber Accident Lawyers
with over $500 Million Recovered in Compensation for Injury Clients.
You May Be Entitled to Compensation

our Stockton Uber Accident Lawyers will

Get You The Compensation You Deserve!
Getting around Stockton and other California cities has substantially changed over the past few years with the introduction of rideshare apps like Uber. While rideshare is convenient and quickly gets you to your destination, it is also dangerous. Many Uber drivers participate in unsafe behaviors leading to collisions.
It is important to understand how Uber insurance policies can affect your case in the event of a collision or crash involving Uber. After such a tragedy, call a Stockton Uber accident lawyer from Arash Law, founded by famous attorney Arash Khorsandi, Esq., as soon as you can. We're available 24 hours a day, every day of the year on our toll-free accident hotline at (888) 488-1391.
Getting a ride using an app on your phone is a convenience like no other. Uber drivers are regular people who signed up to provide a service. They do not undergo any special training and use not only personal vehicles but also personal car insurance when driving. Uber has an additional insurance policy that will kick in during certain circumstances. You will have different compensation options depending on the facts of your claim.
Uber does very little against negligent drivers. However, our legal team aims to hold negligent parties responsible for their actions by getting injury victims the compensation they deserve. We will help you file a claim or lawsuit against the driver or Uber. Our Stockton Uber accident lawyers will pursue compensation and protect your rights.
When our personal injury lawyers take over your case, the insurance company cannot exploit you while we handle the logistics of filing your insurance claim. Our Uber accident lawyers in Stockton have decades of experience handling car accident claims. We are up-to-date on relevant statutes, procedures, and case law. Arash Law, led by Arash Khorsandi, Esq., has what it takes to win substantial compensation for our clients, recovering $500 Million thus far for them. Call us at (888) 488-1391 for a free initial consultation.
A farm worker, suffered multiple broken bones and other orthopedic injuries resulting from an auto accident where the defendant driver attempted to make a left turn in front of our client in heavy fog.
– 
ARASH KHORSANDI
What Makes Uber Different?
Unlike other companies, Uber drivers are independent contractors. That status removes substantial responsibility from Uber. The company is not recognized as public transportation like buses or trains. They are also different from taxi drivers. Uber drivers can work as long or as little as they want. They don't receive benefits and are not paid overtime.
Another complexity is companies who hire independent contractors are not responsible for injuries or the actions of these contractors. While this rule will benefit Uber during accident claims, the law says otherwise. Recent legislation has pushed for Uber to take action whether they like it or not. Uber must carry $1 million insurance policies for drivers to cover damages. While these policies exist, Uber has continued to find loopholes to avoid paying.
Another critical difference for Uber is how they assess drivers. There is minimal screening for new drivers. A potential Uber driver must download the app, fill out an application, and upon approval, can hit the road. The application will ask if the driver has insurance, has passed a background check over seven years, and has a car meeting Uber standards.
It doesn't take much to become an Uber driver. Drivers with poor driving or criminal records can be hired as Uber drivers. These low qualifications contribute to the surge in collisions and injuries involving Uber. So while you think you are safe in an Uber, you likely are not. If you are in a crash, speak to our Stockton Uber accident lawyer immediately. Our Stockton Uber accident attorneys serve the city and surrounding areas, including Lathrop, Manteca, Lodi, and Ripon as well as major cities throughout California such as Los Angeles, San Jose, San Francisco, Sacramento, San Diego, Bakersfield, and Fresno.
Our Stockton Uber Accident Lawyers Can Come to You, Wherever You Are in California.
After a major car accident, your mind is everywhere and nowhere at once. You have an endless to-do list. Other times, your injuries prevent you from leaving the hospital to your home. You might need to arrange childcare, work, domestic help, etc. Arash Khorsandi, Esq. and his team at Arash Law understand how challenging this time is. We have options if you cannot come to our offices for consultation. 
Scheduling a free consultation right away is the best way to protect yourself during a claim. While you are handling your schedule and making doctor's appointments, the insurance company is working against you. They will assign an insurance adjuster to contact you within a few hours or days. They want to get a statement from you. They can find information to hurt you when they have you in their grasp. 
It is also important to quickly contact a Stockton Uber accident lawyer to collect evidence. The sooner we can get this evidence, the stronger your case. Surveillance and dashcam footage will become unavailable after some time. You might not know these images exist, but our investigators will find them if available. When our legal team takes over, you can focus on your health, knowing your claim is in good hands. 

Emperatriz Ayala
My husband had an accident 2 years ago, a 85 years old man hit him, the Arash law group works very well on my husband case that took 9 month and he won the case and my husband was happy with the results. A year later I got into an accident as well and I'm still waiting in my case is almost resolving and it's 9 months already. This people knows the law and they do their job right to help you out in getting the most for you to fight on your behalf. I strongly recommend the Arash Law firm they do things right in a efficient and professional manner.

Chris Zavala
Had a great experience with all the people at Arash law. Long story short was in a bad car accident. It was overwhelming and the whole process was a lot, but they kept me in the loop. They answered all my questions and gave me great advice. Couldn't be any happier. Would definitely recommend anyone looking for a personal injury lawyer. They'll guide you through the whole process!

Jill Smith
Having Arash Law handle my auto accident was the best decision I could have made. Everyone I interacted with was kind, professional and detail oriented. I am extremely happy with the outcome and would recommend them highly.

Joseph R. Porter
From start to finish, Arash Law firm is there every step of the way with close, constant, personal contact and attention. I never knew a Law firm could actually care so much for me as a person and what I was personally going through as well as the settlement I was going to recieve once my case was finally completed. Thank you to everyone at Arash Law for your ongoing support and communication. You are the ONLY firm I will ever recommend to someone who is need of a great attorny.

Monica Parra
I had an excellent experience with Arash Law. I will definitely recommend to my family and friends. I interviewed a few firms before deciding to work with Arash Law. What made my experience excellent was (i.e. head attorney being accessible to talk to and he answered all my questions and concerns, sensitive and thorough personel who completed in home intake & follow up process, being connected immediately to quality Physicians who addressed my injuries and recovery process, clear contract-read throughly to ensure its something you can commit to). Being in a car accident is a traumatic experience and I had a sense of peace knowing Arash Firm was walking with me throughout the whole process. Thank you Arash Firm for all your hard work and help. I am so grateful and appreciative for you all! 🙏 With Gratitude, Monica Parra
When Is Uber Insurance Coverage Available?
It depends. Compensation avenues will vary depending on the driver's status. The Uber driver can be 100% responsible for the collision, and the Uber policy might not apply. A private insurance policy will handle your injury claim if the driver is not logged into the app. Your uninsured insurance policy will apply if they do not have a policy.
If the driver is logged onto the app awaiting a ride when the collision occurs, Uber policy can provide the following coverages:
$25,000 for property damage
$50,000 for a single person's injuries
$100,000 for all injuries from the collision
Third-party liability insurance will apply if the driver has accepted a ride, has a passenger, or is dropping off a person. This is the $1 million liability insurance coverage from Uber. Considering all this, discussing your situation with a Stockton Uber accident lawyer is in your best interest.
Regardless of which insurance policy will cover your losses, you must focus on your healing. We will focus on the legal complexities and the insurance adjuster. Contact Arash Law, run by the talented team of Arash Khorsandi, Esq., so we can work on getting you fair compensation for your injuries after an Uber accident.
Outcomes of Stockton Uber Accidents
Uber accidents are similar to other car crashes, the critical difference being the insurance policy. The outcome of an Uber accident can be severe, and drivers and passengers will suffer consequences stemming from someone's negligence. The driver can be locked out of the app, which leaves them unable to work and earn money, while you are also unable to work due to your injuries.
The vehicle(s) can be destroyed, leaving either party without transportation in the foreseeable future. Additionally, the insurance policy is insufficient to cover all the damages from the collision. Depending on the circumstances, you can sue the Uber driver or company for accident-related losses. You must have experienced Stockton Uber accident lawyers for a successful Uber lawsuit.
Above all else, the worst outcome of an Uber accident is the injury you can suffer. Injuries can alter your life. The more severe they are, the more they will impact your future. Some injuries that we often see in Uber accidents include:
Back and neck injuries: cervical herniation, rupture discs, whiplash, spinal cord trauma, and sprains
Internal wounds like organ damage, traumatic brain injuries, and internal bleeding
Broken bones in arms, legs, wrists, ribs, etc.
Torn muscles
Flesh wounds: lacerations, deep gashes, burns, bruises, and severed body parts
Paraplegia
Coma
Death
Some of these injuries can take over your life due to treatment or physical constraints. Another person's negligence should not go unpunished when it changes your life. You have rights as an Uber passenger to fight for fair compensation. Do not let your injuries ruin your life. Speak to our experienced Stockton Uber accident lawyer immediately.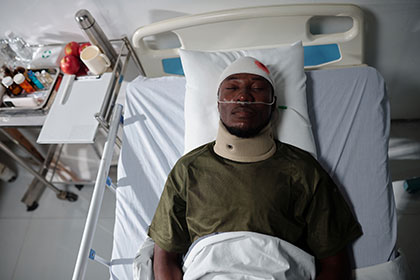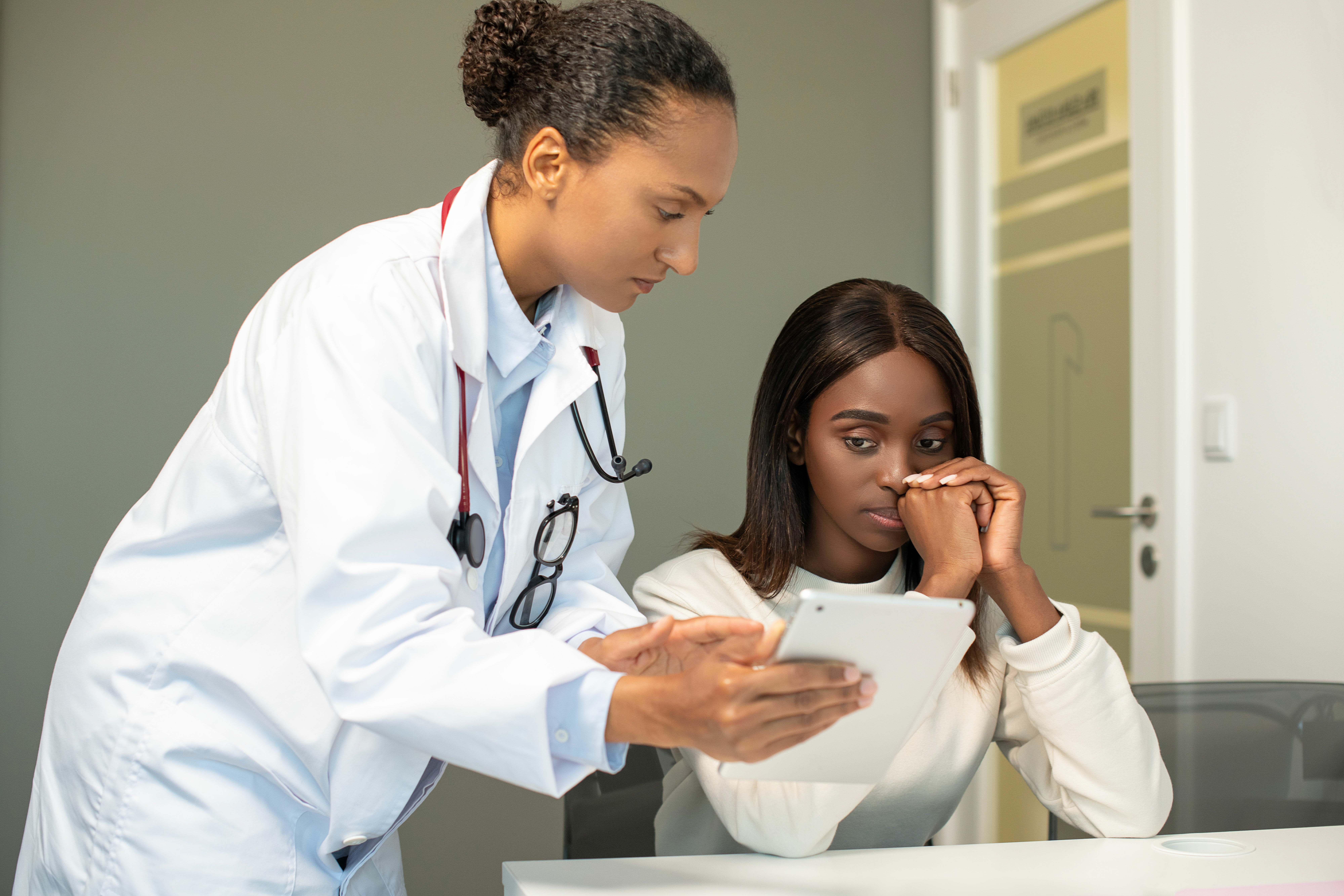 Steps to Take After a Stockton Uber Accident
What you do after an Uber accident can impact the rest of your insurance claim. The odds are in Uber's favor, and you must change that. Taking the proper steps to protect yourself is critical for your physical and financial recovery. What follows are a few things you can do after an Uber crash.
Doing so is non-negotiable since physical and emotional trauma can have long-lasting impacts. You must seek medical attention to ascertain the extent of your injuries. They might not be readily apparent at first, as sometimes you have adrenaline blocking your pain and symptoms. A medical investigation can help diagnose your injury and devise a treatment plan.
You must get an evaluation at the scene or when you feel symptoms. You also need to get an assessment at a local hospital, medical center, or doctor's office. Medical professionals can determine if you have any underlying issues missed at first glance. 
The best evidence is visual evidence. Take pictures of the area, the vehicles, the people, your injuries, surrounding buildings, and signage. A video will also help your case. Other evidence is the police report, medical records, and more. 
The more evidence you can provide your Stockton Uber accident lawyer, the better they can assess your case. Using the evidence you give, we can determine what other documentation we should look for to ensure your claim is not thrown out or delayed. We will continue to gather evidence to prepare for negotiations with the insurance company. 
Get as much information as possible about the driver. Ask for their name, employee information, app work status, driver's license number, and car insurance. If there was another driver, get their information as well. If witnesses were present, get their names and phone numbers.  
Speak to a Stockton Uber Accident Lawyer
The best way to protect yourself and your compensation recovery is to speak to a Stockton Uber accident lawyer from Arash Law, headed by the esteemed Arash Khorsandi, Esq. We will review your evidence, case details, police reports, and more. We will even prepare your case for trial if necessary. Legal representation gives you the upper hand in getting the compensation you deserve for your claim.  
What Compensation Can You Receive for an Uber Accident?
California law gives accident victims the right to pursue compensation for their injuries and other losses from an Uber accident. In certain situations, you can seek punitive damages. For this to be assessed, the Uber driver must have shown extreme recklessness or inflicted intentional harm. However, you can seek the following for most personal injury claims in Stockton and throughout California:
Intended to compensate victims for tangible losses, these are out-of-pocket expenses and costs with documentation like receipts or bills attached. Determining the amount is easy because there is a dollar amount for services or fees. A few examples include:
Medical expenses
Property damages
Prescription medication
Home or vehicle modifications
Lost income
Loss of earning capacity
Medical devices
Over-the-counter drugs
This list is not exhaustive. You can suffer many other economic losses from an Uber accident.
These losses are harder to calculate because they don't have any receipts attached. They are often subjective losses related to psychological and emotional concerns. You must have a Stockton Uber accident lawyer with experience pursuing these losses. Examples of non-economic damages include:
Loss of enjoyment of life
Pain and suffering
Emotional distress and trauma
Disability and permanent disfigurement losses
California has no cap on the compensation you can recover in personal injury cases. If your case worth exceeds the insurance company's offer, a personal injury lawsuit can be in your best interests. There are car insurance policy caps to consider.
If your case goes to trial, the jury can award you any amount they see fit. They will base their award amount on the evidence you present. Before the trial, they will get documentation on how they should assess your damages. Our Stockton Uber accident lawyer will work diligently to present evidence and convince the jury to award you a fair amount.
Sharing responsibility for an Uber accident does not bar you from pursuing compensation but can hinder the amount you receive. California is a comparative fault state. If you are partially at fault in any way, the jury can subtract the percentage of fault you share from your award. Sharing fault can also apply to cases with multiple defendants.
Truck Accident Settlement
A top rated and large delivery truck company rear ended our client on the freeway. Our client was a middle aged woman who suffered neck and back injuries. The defense tried to blame it on her weight and pre-existing conditions. Eventually, we were able to resolve the matter at mediation, before going to trial.
Truck Accident Settlement
A top rated and large delivery truck company rear ended our client on the freeway. Our client was a middle aged woman who suffered neck and back injuries. The defense tried to blame it on her weight and pre-existing conditions. Eventually, we were able to resolve the matter at mediation, before going to trial.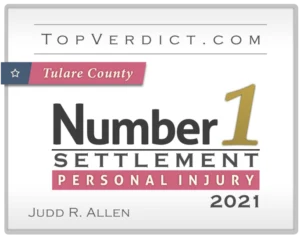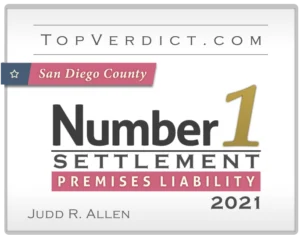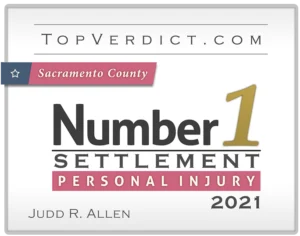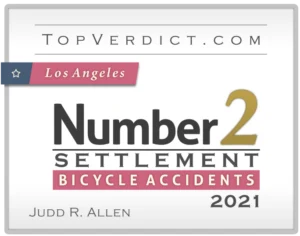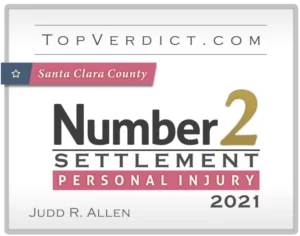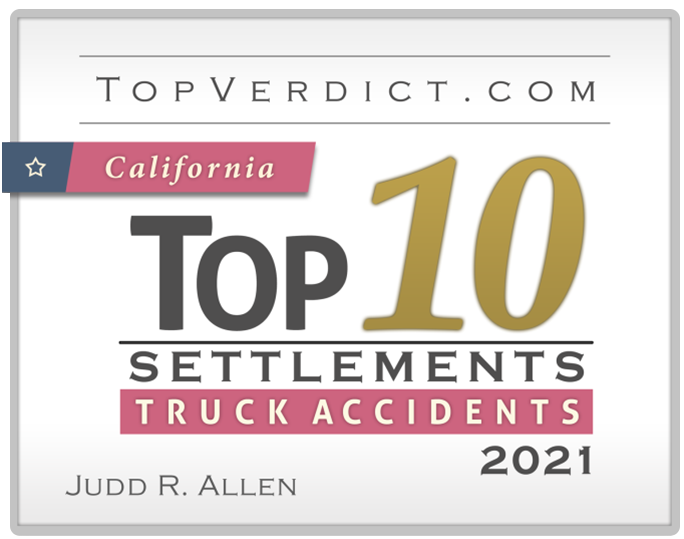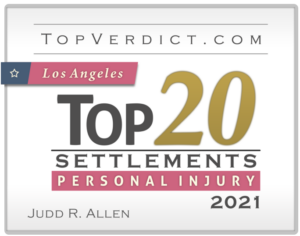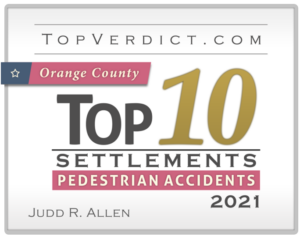 How Long Do You Have to File a Stockton Uber Accident Claim?
California statute of limitations for personal injury cases is two years from the Uber accident date. You have a short window to file your claim. If you miss your opportunity to file, you will likely be unable to recover compensation for your injuries.
The statute changes when a state, federal, or municipal agency or vehicle is involved. Your involvement will not matter in these cases, whether you are the Uber driver, another driver, a pedestrian, or a passenger. You will have six months to take action and file a claim. This shorter time limit can impact your case substantially. Victims must speak with a Stockton Uber accident lawyer immediately to avoid delays. Call our toll-free accident hotline at (888) 488-1391 any time of the day.
Arash Law, under the guidance of Arash Khorsandi, Esq., knows how to handle rideshare accident cases. We have been helping clients in Stockton and the surrounding areas for decades. These cases are complex and have challenges, unlike most others. 
Since there are multiple parties involved, there is pushback from different angles. The laws are also constantly changing regarding rideshares. Our Uber accident lawyers in Stockton are always informed about any changes in legislation and are prepared to advocate for your rights.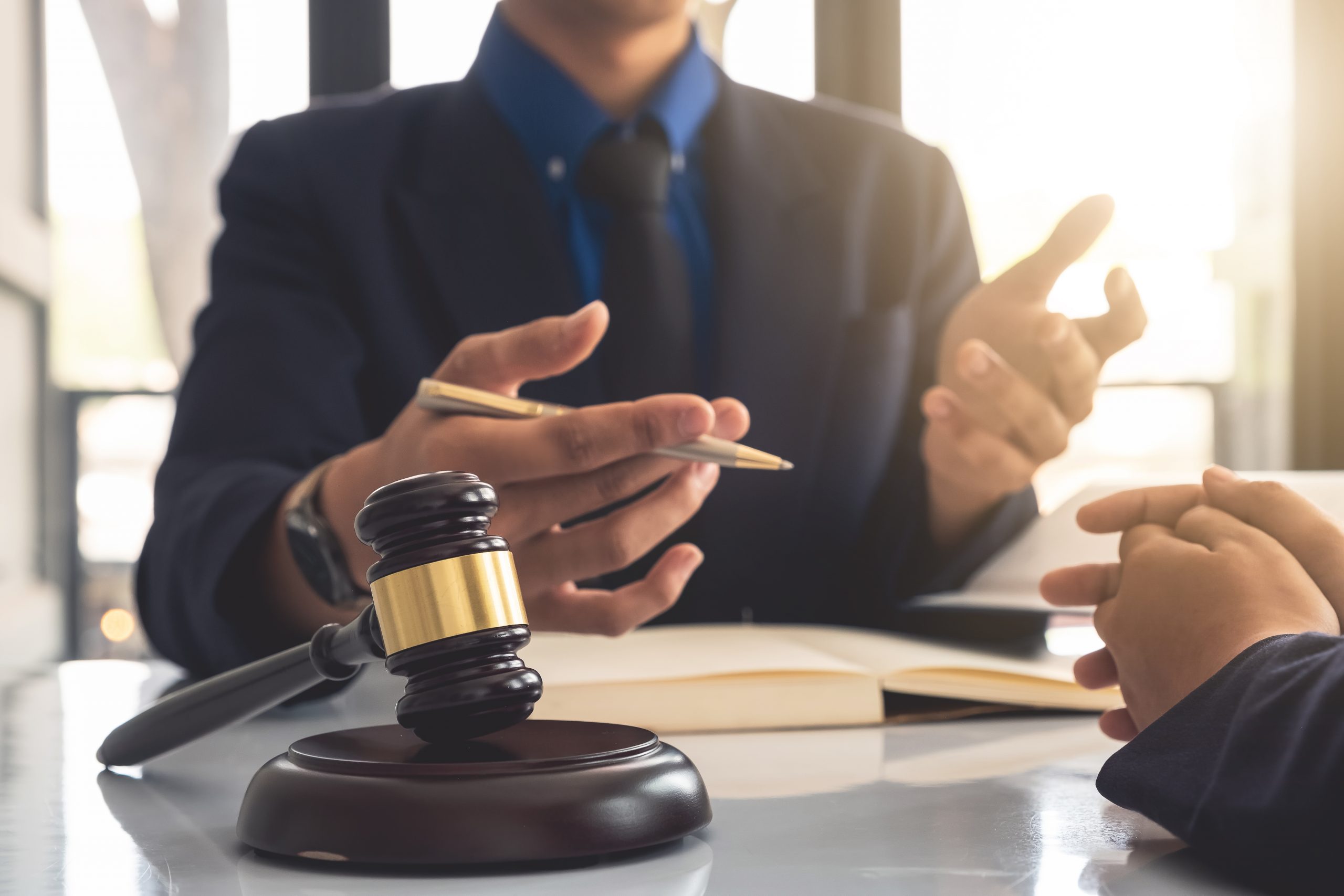 Taxi Cab Company Accident
Settlement in a bicycle versus taxi cab company accident; client suffered lower leg injuries
– 
JUDD ROSS ALLEN
Will My Rideshare Accident Case Go to Trial?
Most Uber accident cases do not go to trial. When you are recovering from your injuries and pursuing compensation, the potential of a trial is scary. Victims also fear that going to trial will draw out the proceedings, making payment take longer. Meanwhile, your medical bills and costs continue to mount. 
While your claim is unlikely to go to trial, it is always possible. Our Stockton Uber accident lawyers prepare every case for trial from the start. You should be prepared for the possibility of a trial and being called to testify. The trial might be for the best when the defense refuses to pay or negotiate a fair settlement. 
We want to reach a fair settlement without going into litigation, mediation, or trial. Our Uber accident lawyers in Stockton will work diligently to avoid going to trial. We have extensive negotiation experience and will use those skills to get you a favorable settlement. 
We will build your case around your evidence considering case law and relevant statutes. We will also work to get you a fair settlement without court. Sadly, some cases will inevitably go to trial, and it has nothing to do with our skills. Opposing counsel may be unwilling to cooperate, pushing us to trial. 
The following factors can influence the likelihood that your Uber accident claim will go to trial:
Strength of Your Evidence
The defense will want to dispute your evidence. However, the stronger it is, the lower success they will have at accomplishing the task. You will have evidence to prove liability, causation, and damages. Proving these damages is non-negotiable, and you can only collect damages in an Uber injury or wrongful death claim. 
Evidence is an invaluable resource for the success of your claim. It can include the accident report, expert witness depositions, photos of the crash and your injuries, medical documents, eyewitness depositions, surveillance, and dashcam footage. It will also include expense receipts and invoices, cell phone records, and financial documentation. 
The insurance company can bring up a disagreement regarding causation when you seek damages for a preexisting injury or illness. An accident can aggravate or worsen your condition, and you should get compensation for it. Having a preexisting injury or illness does not bar you from seeking recovery. 
The defense can argue that you seek damages for ailments not caused by the accident. You must have evidence to counter these claims. Medical records are an invaluable resource for causation disputes. The deposition of medical experts and your treating physician are also vital.
Serious accidents can lead to severe losses. When you have a severe injury, you require more payment than in other cases. The higher the compensation you are pursuing, the more incentive the defense has to dispute your claim. They will conduct an extensive investigation into you to diminish the value of your damages. 
The Complexity of Your Diagnosis
Some medical diagnoses are very complex, especially those with lifelong repercussions. It is challenging to calculate the amount of damages. A person can have the same injury as someone else but suffer different symptoms. Additionally, we must consider your life activities before the accident. The changes your injury has on your life will be different than someone else with the same injury. 
Moreover, everyone has a different body, and the same injury can take you longer to heal than someone else. Your age and health before the accident can also factor into the complexity of your diagnosis. If the defendant disputes your diagnosis or its complexity, the possibility of the trial is imminent.
If There Are Any Mistakes
There are many ways you can protect yourself from many mistakes you can make. The biggest mistakes you can make are giving the insurance company a recorded statement, posting about the accident on social media, and failing to facilitate your recovery. A Stockton Uber accident lawyer can have a strong case ready when a client makes a mistake that jeopardizes it. 
You must take all recommended actions your doctors recommend to get better. If the defense sees a lapse in treatment, that is their opening to dispute your case. Posting anything on social media is detrimental to your claim, too. Refrain from posting online while your claim is ongoing. The insurance company can deny your claim when they find any of these mistakes. 
A trial is still possible even when none of these factors are present. The insurance company can feel they have a better chance of not paying you by going to trial. Sometimes their desire to save money supersedes the logic of avoiding trial. Making it harder for them to go to or win at trial is the team from Arash Law, led by Arash Khorsandi, Esq. 
Contact Our Stockton Uber Accident Lawyers Today
Arash Law, founded by famous attorney Arash Khorsandi, Esq., understands the shock of being in an Uber collision. Victims are confused, without anywhere to turn. Trust our experienced Stockton Uber accident lawyers to handle your case. We have decades of experience helping clients get justice. Call (888) 488-1391 to speak to a Stockton Uber accident lawyer for an initial consultation today.