A Walmart employee was injured after a serious workplace accident at an East Syracuse Walmart on Wednesday night, March 17, 2021.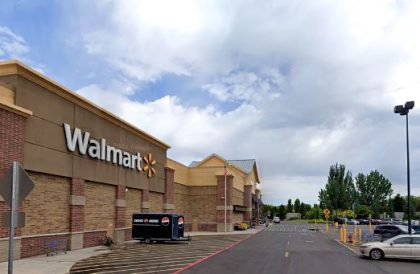 The accident happened at approximately 8:30 p.m. The worker was reportedly unloading a tractor-trailer in the stock room. He was pulling a full pallet of dog food and other supplies from the truck when his foot got stuck.
As he approached the trailer's edge, the employee's foot became trapped between the pallet jack's two steering wheels.
There was too much momentum for it to stop, and the pallet jack ran over the worker's foot and ankle, trapping him on the ground. Between the two wheels, his entire foot and ankle were imprisoned.
Emergency personnel later arrived at the scene and attempted to free the worker. His entire foot and ankle were squeezed between the two wheels.
An East Syracuse Fire Chief determined that using an airbag and shoring was the safest method of lifting the pallet and removing the worker's leg.
According to officials, EAVES Ambulance paramedics supplied pain medicine to the worker as the equipment was set up while the equipment was utilized to free his foot. The employee was transported to Upstate University Hospital after their rescue.

Contact a Work Injury Attorney Now
If you've been injured on the job, you may have questions about what comes next and whether or not you can be compensated for your injuries. Likely, you've been told by your employer that your injuries are eligible for workers' compensation insurance and that all you need to do to recover the compensation award that you deserve is to initiate your workers' compensation claim.
Our team of qualified Workplace accident lawyers from Arash Law can help you understand both compensation methods and are ready to start working on your case immediately. Call us 24/7 at (888) 488-1391.