Beverly Hills

Truck Accident Lawyers
with over $500 Million Recovered in Compensation for Injury Clients.
You May Be Entitled to Compensation

You Can Trust our Beverly Hills Truck Accident Lawyers to

Get You The Money You Deserve
Experiencing injuries or the tragic loss of a loved one in a truck accident can have a profound and irreparable impact on your life, health, and overall well-being. At Arash Law, our dedicated Beverly Hills truck accident lawyers specialize in successfully handling claims involving individuals who have faced severe injuries or fatalities in these collisions. Call us today at (888) 488-1391 or complete our form to start your legal process.
Renowned for its celebrity charm, pop culture, extravagant homes, and the iconic Rodeo Drive, Beverly Hills stands as a global attraction in Los Angeles County. However, as the city experiences a surge in tourism, there's an escalating concern regarding a potential uptick in accidents on the road. 
The consequences of these accidents can be particularly severe, especially for occupants of smaller vehicles involved in collisions with trucks. This heightened risk is attributed to the substantial size and weight disparity between trucks and passenger or commercial vehicles. The aftermath of such truck accidents may include long-term or permanent disability and, unfortunately, fatalities. 
Following a truck accident, insurance companies frequently attempt to expedite the claims process by offering swift settlements. However, when serious injuries or fatalities arise, the initial settlement proposal is seldom sufficient to cover the extensive damages, especially considering ongoing expenses that may persist for the remainder of your life.
Our Beverly Hills truck accident lawyers at Arash Law, under the direction of Arash Khorsandi, Esq., have the knowledge and experience to investigate accident scenes meticulously, gather relevant evidence to substantiate your claim, evaluate the full extent of your losses, and successfully negotiate a fair settlement on your behalf. 
Settlement in a case involving a client who was involved in a trucking accident and sustained a traumatic brain injury and other trauma.
– 
Tina Eshghieh
Truck Accident Statistics
According to the Insurance Institute for Highway Safety, truck crashes on United States roads took a heavy toll, claiming 4,714 lives—a stark 17 percent increase from the previous year. These alarming numbers shed light on a troubling trend in road safety, highlighting the heightened risks linked to large truck accidents. To break it down, 16 percent of these fatalities were truck occupants, while a staggering 68 percent were individuals in cars and other passenger vehicles. Additionally, 15 percent comprised pedestrians, bicyclists, or motorcyclists, underscoring the broad impact of these incidents on different road users.
Comparing this to historical data is equally concerning, as the number of fatalities resulting from large truck crashes in 2021 saw a distressing 50 percent rise from 2009. This is an intriguing fact since 2009 recorded the lowest fatality rate since the beginning of collecting fatal crash data in 1975. Revealing a disproportionate risk, the number of truck occupants who lost their lives in 2021 was 68 percent higher than the figures reported in 2009. 
California consistently ranks among the top three or four states with the highest truck accident fatalities. The rise in truck traffic can be linked to multiple factors. This upswing is expected to contribute to the growing number of fatalities in truck crashes, as predicted by the National Highway Traffic Safety Administration (NHTSA). According to their estimates, truck accidents resulted in 5,610 deaths in 2021, reflecting a 13% surge from 2020 and an alarming 52% increase from 2010.
These statistics emphasize the urgency of addressing the complications surrounding large truck accidents and implementing effective measures to enhance road safety for everyone.
How Can A Truck Accident Attorney In Beverly Hills Help You?
Beverly Hills lawyers specializing in truck accidents will guide you through the legal process after a crash. Whether you or a loved one has recently been involved in a truck accident, prompt action is necessary. Here's how Beverly Hills truck accident attorneys can assist you:
Handling Paperwork. The aftermath of a truck accident involves extensive and complex paperwork. Your attorneys will manage this documentation meticulously, ensuring accuracy and timeliness to prevent costly mistakes.
Time Efficiency. When mistakes are made in the process, delays can happen. Your attorneys will ensure all deadlines are met, streamlining the claims process and saving you valuable time.
Maximizing Compensation. Experienced truck accident attorneys are instrumental in helping you receive the full compensation you are entitled to. Without proper representation, there's a risk of not obtaining the maximum remuneration.
Emotional Support. Your lawyers serve not only as legal advocates but also as a reliable support system, providing assistance and guidance throughout the challenging period following the accident.
Evidence Collection. The strength of your claim relies heavily on supporting evidence. Your attorneys possess the skills to effectively gather all necessary evidence, strengthening your case for high settlements.
Legal Guidance. Your lawyers address all your queries, offering objective legal guidance to safeguard your rights and make informed decisions.
Legal Representation. In cases where court intervention is necessary, your attorneys will provide advice on whether to proceed to court. If litigation becomes unavoidable, they will represent you, fighting for a favorable settlement.
Our Beverly truck accident lawyers prioritize understanding your situation. We are committed to fighting tirelessly for a favorable settlement for you. Choose our experienced Beverly Hills truck accident attorneys to protect your legal rights today.
Common Causes of Truck Collisions
Truck crashes on Beverly Hills highways can stem from various factors. The demanding schedules of truckers often lead to fatigue or the use of stimulants while driving. Driving in unfamiliar terrain or adverse weather conditions can further impact a trucker's ability to operate their vehicle safely.
Additional common causes of truck accidents include:
Roads and highways that are poorly designed, constructed, or maintained
Cargo that shifts or spills during transit due to improper loading
Drugged and alcohol-impaired driving
Distracted driving, speeding, or other reckless driving behaviors
Other motorists occupying a truck's substantial blind spots
Tire blowouts, engine failures, or equipment malfunctions
Understanding these causes reveals that liability can extend to various individuals or entities, including the truck driver, the loading company, the truck manufacturer, a government agency, and others. Seasoned Beverly Hills accident attorneys at Arash Law are committed to helping you identify the responsible party or parties, ensuring you pursue compensation from those at fault.
800+ Real Client Reviews Verified by Google
Several types of truck crashes pose common and severe risks on California's roads:
Blindspot accidents. Large trucks, like 18-wheelers, have substantial blind spots that can lead to devastating accidents. While it's advisable to steer clear of these areas, circumstances may arise where proximity is unavoidable. If passing is necessary, we recommend doing so promptly and attempting to establish eye contact with the truck driver through their side mirrors.
Jackknife accidents. This occurs when a truck abruptly brakes, causing its trailer to swing out at a ninety-degree angle. Such incidents can lead to the truck overturning or rolling over.
Rollover accidents. Loss of control by a trucker can result in the tractor-trailer rolling over, presenting a significant road hazard with potential harm to the truck and its cargo.
Tire blowouts. Due to the constant use and weight of the truck, tractor-trailers are susceptible to tire blowouts.
Underride accidents. A highly fatal crash type occurs when a truck suddenly stops, causing approaching vehicles to become trapped under the tractor-trailer.
Wide turn collisions. Maneuvering turns can be challenging for truckers. Although trained to secure proper clearance, miscalculations or reckless drivers can lead to collisions with other vehicles.
Additionally, rear-end collisions, brake failure, T-bone crashes, and lost cargo loads contribute significantly to truck accidents in California and the United States. The most effective preventive measures involve maintaining a safe distance from large commercial trucks, avoiding blind spots, and steering clear of areas with poor visibility, adverse road or weather conditions, and heavy truck traffic whenever possible.
Common Truck Accident Injuries
Beverly Hills truck accident attorneys always strive to help clients obtain full compensation. Our lawyers at Arash Law can help ease the financial burdens associated with lost wages, medical expenses, and the severe injuries from the truck accident.
Following a truck accident, victims often suffer from a range of common injuries, including:
Broken Bones. Fractures and breaks can result from the impact of a truck accident, affecting various parts of the body.
Seatbelt Injuries. While seatbelts are crucial for safety, the force of a collision can lead to injuries such as bruising or abrasions.
Airbag Injuries. The deployment of airbags can cause injuries, particularly to the face, chest, or arms.
Internal Injuries. The force involved in a truck accident can lead to internal injuries, affecting organs and tissues.
Head Injuries. This category encompasses traumatic brain injuries (TBI), concussions, and whiplash, all of which can have severe and lasting consequences.
Back Injuries. Truck accidents may result in spinal cord injuries or herniated discs, impacting the back's structural integrity.
Understanding the specific injuries commonly associated with truck accidents is crucial for your medical treatment and compensation claim. We are here to guide you through the process, ensuring your rights are protected and you receive the compensation necessary for your recovery.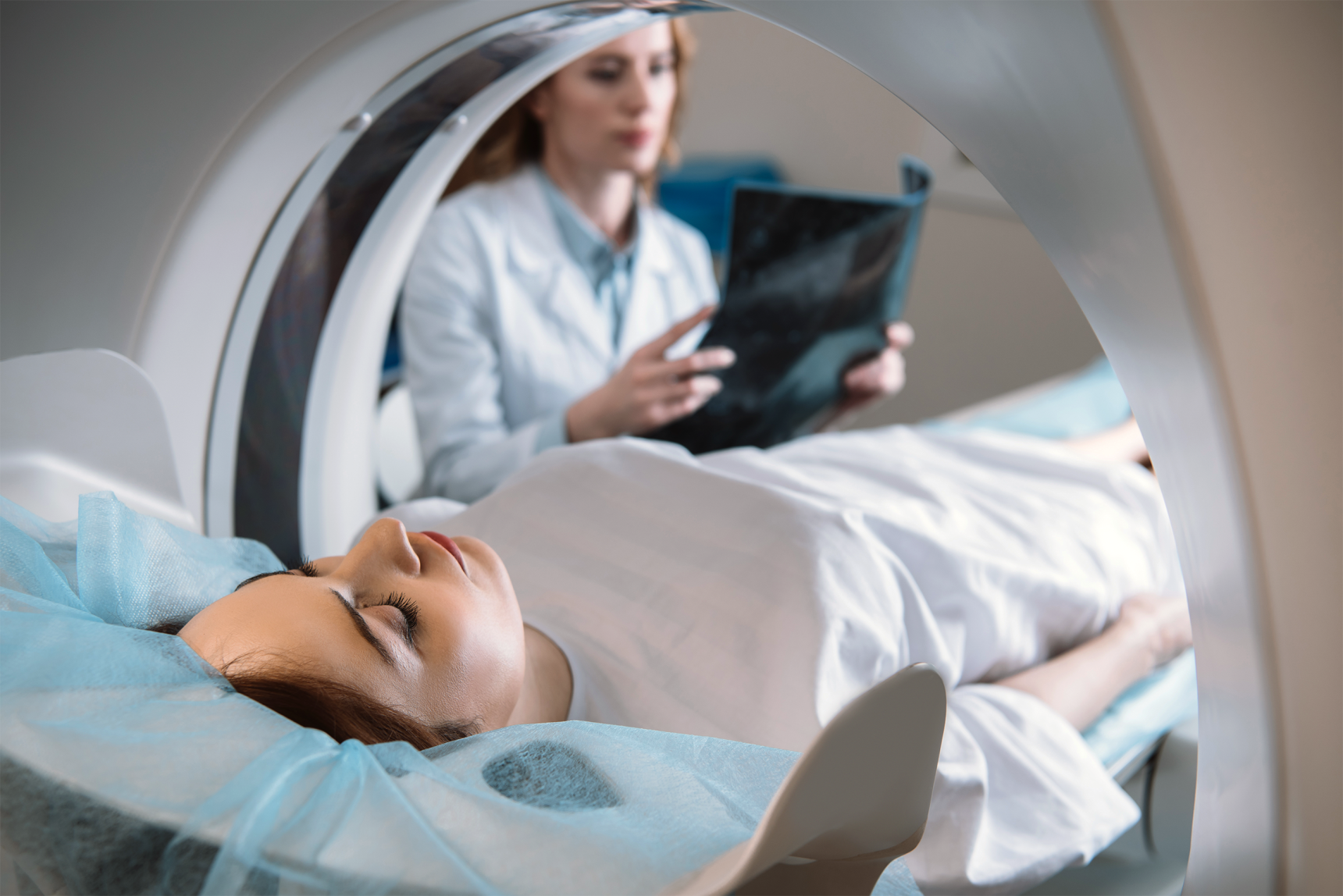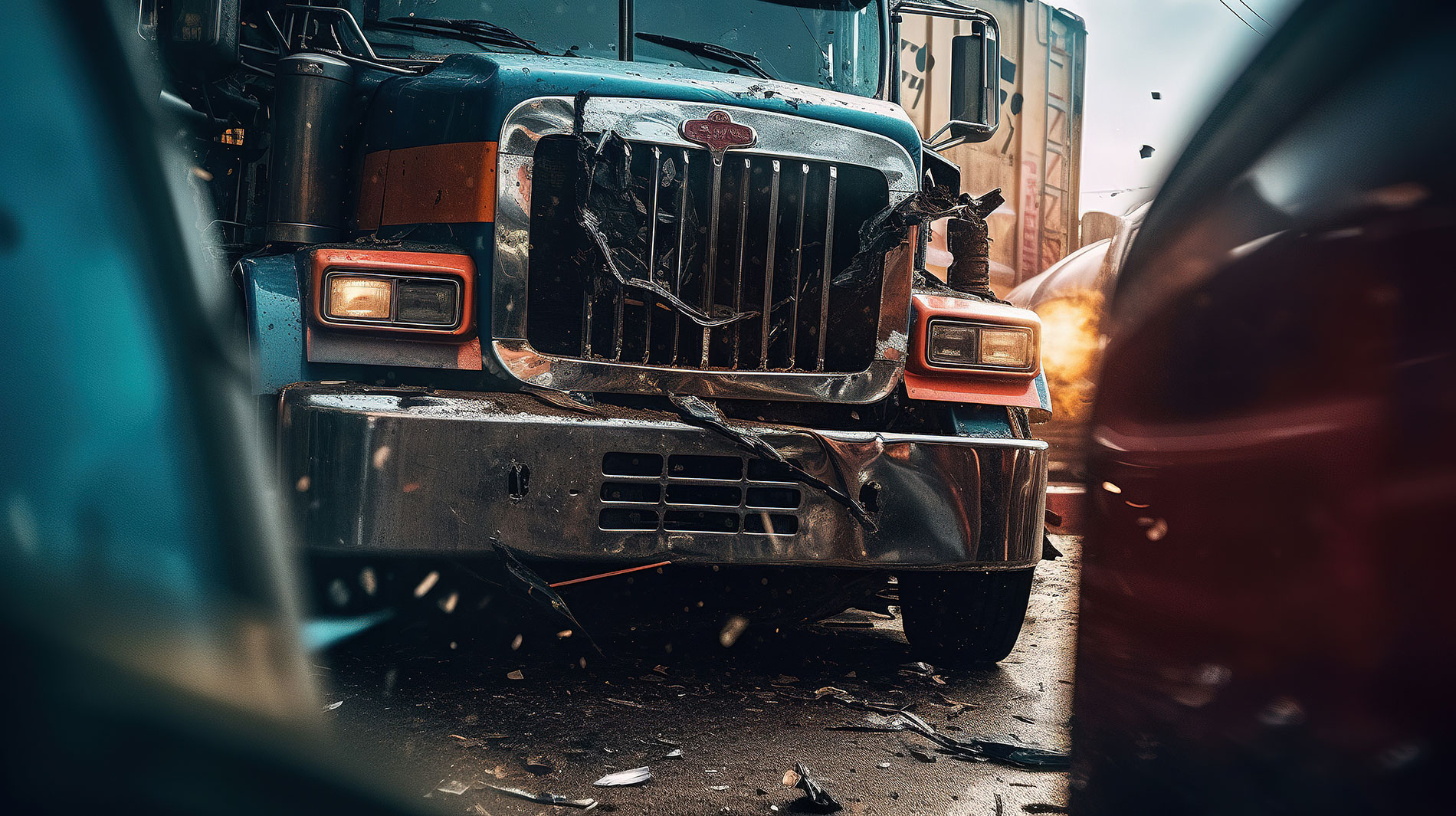 What to Do After a Truck Accident?
Following a truck accident, maintaining clarity of thought can be difficult. Yet, the significance of gathering evidence both at the scene and in the days that follow is essential for a smoother recovery process. Prioritize your safety by ensuring you are in a secure location and attend to the well-being of all those involved in the accident before proceeding with any subsequent actions. Emphasizing your immediate well-being should be the primary focus immediately after the accident.
The 8 Things You Need to Do After a Truck Accident in Beverly Hills
Any accident resulting in injury or death must be reported to the Beverly Hills Police Department. Given the significant impact of truck accidents, which are seldom minor, it's crucial to call 911 and inform the dispatcher about the situation. Be prepared to provide details about the number of people involved, mainly if the accident is severe, as this information helps determine the appropriate response, including dispatching the correct number of police officers and ambulances. When the officers arrive at the scene, they will compile an accident report detailing the events.
2. Get Any Necessary Medical Attention
If you or others involved in the truck accident have severe or life-threatening injuries, it's important to seek emergency medical attention immediately. When reporting the accident to 911, make it clear that medical help is needed. Prioritize obtaining medical assistance soon after leaving. This urgency is significant for several reasons:
Injuries may be more severe than initially apparent, and their severity might escalate rapidly.
Delaying treatment could lead the insurance company to dispute the extent of your injuries.
Seeking prompt medical attention establishes immediate documentation of your injuries and provides an early understanding of potential future treatment costs.
3. Take Pictures at the Scene
Take immediate steps to document the accident scene thoroughly. A highly effective method is capturing photographs of:
The entire accident scene
The positioning of all involved vehicles
Injuries sustained, including those of any passengers in your vehicle
All damage to vehicles
Any other relevant details can contribute to reconstructing the scene and illustrating the sequence of events.
While waiting for law enforcement, exchange information with the other involved driver(s). Mitigating the risk of hit-and-run situations, ensuring you gather all essential details for safety.
Exchange the following information:
Full names, along with physical addresses, phone numbers, and email addresses
Driver's license numbers
License plate numbers
Auto insurance details, including names and policy numbers
Gathering information from witnesses is imperative in a truck accident case, and individuals nearby probably witnessed the incident. Take the opportunity to converse with any bystanders and inquire about their observations. If they observed the crash, kindly request their names and contact details for future reference.
6. Be Careful What You Say
Regrettably, statements made after the accident could be used against you later. Therefore, it is advisable to refrain from offering apologies for the incident or admitting fault, even if you have concerns about potential responsibility. Limit discussions about fault or liability to your Beverly Hills truck accident attorneys and avoid engaging in such conversations with the truck driver, other parties involved in the collision, or representatives from insurance companies.
7. Get Your Vehicle Appraised
Hold off on any repairs to your vehicle until you have consulted with your insurance company and obtained a comprehensive damage appraisal. 
Don't get any work done on your vehicle until you've cleared things with your insurance company and had the damage appraised. Even if your vehicle looks alright from the outside, internal damage may cost a lot more. You'll want to know exactly how much property damage you're looking at.
8. Contact Beverly Hills Truck Accident Lawyers from Arash Law
Regardless of the specifics of your accident, it's advisable to reach out to our trusted truck accident lawyers promptly. They can analyze the particulars of your case and guide you on the necessary steps to safeguard your rights.
Who is Liable for Truck Accidents in Beverly Hills?
In numerous truck accident cases across California, identifying multiple potentially at-fault parties is common. Determining who is responsible for a truck crash can be complicated, warranting the guidance of adept Beverly Hills truck accident attorneys.
The following parties may be accountable for a truck crash based on its circumstances:
The Truck Driver. When a trucker's error contributes to a crash, the driver may be liable for damages and losses incurred by others.
The Trucking Company. Trucking companies are often held accountable for accidents caused by their truckers.
Vehicle or Equipment Manufacturer. Mechanical failures or truck defects can occur, and the manufacturer may be liable for damages.
Shipping Company. In some instances, an injured party may pursue a personal injury claim against the shipping company.
Loading Company. If improper loading or securing of cargo leads to an accident, the injured victim may hold the loading company liable.
Other Drivers. Not all truck-related crashes are solely the fault of truck drivers; other drivers may also be responsible.
For assistance in determining fault in your Beverly Hills truck accident, reach out to the experienced Beverly Hills truck accident lawyers at Arash Law. Our law firm possesses the requisite resources and expertise to help ascertain liability and hold those responsible for your losses and damages accountable.
What Kind of Compensation is Available for a Truck Accident?
If you or a loved one are suffering from injuries in a collision resulting from negligence, you may be eligible for diverse forms of compensation.
At Arash Law, our Beverly Hills truck accident attorneys meticulously examine your claim to maximize your recovery, covering:
Medical Expenses. Comprehensive coverage for all medical costs associated with the truck crash.
Lost Income and Benefits. Compensation for any income or benefits lost due to an inability to work following the accident.
Pain and Suffering Damages. Recovery for the physical and emotional distress endured as a consequence of the collision.
Loss of Personal Enjoyment Damages. Compensation for the diminished ability to engage in activities you previously enjoyed.
Punitive Damages. Possible pursuit of punitive damages in cases involving gross negligence by the truck driver or trucking company.
We are committed to advocating for your rights and securing the maximum settlement owed to you after a truck-related accident.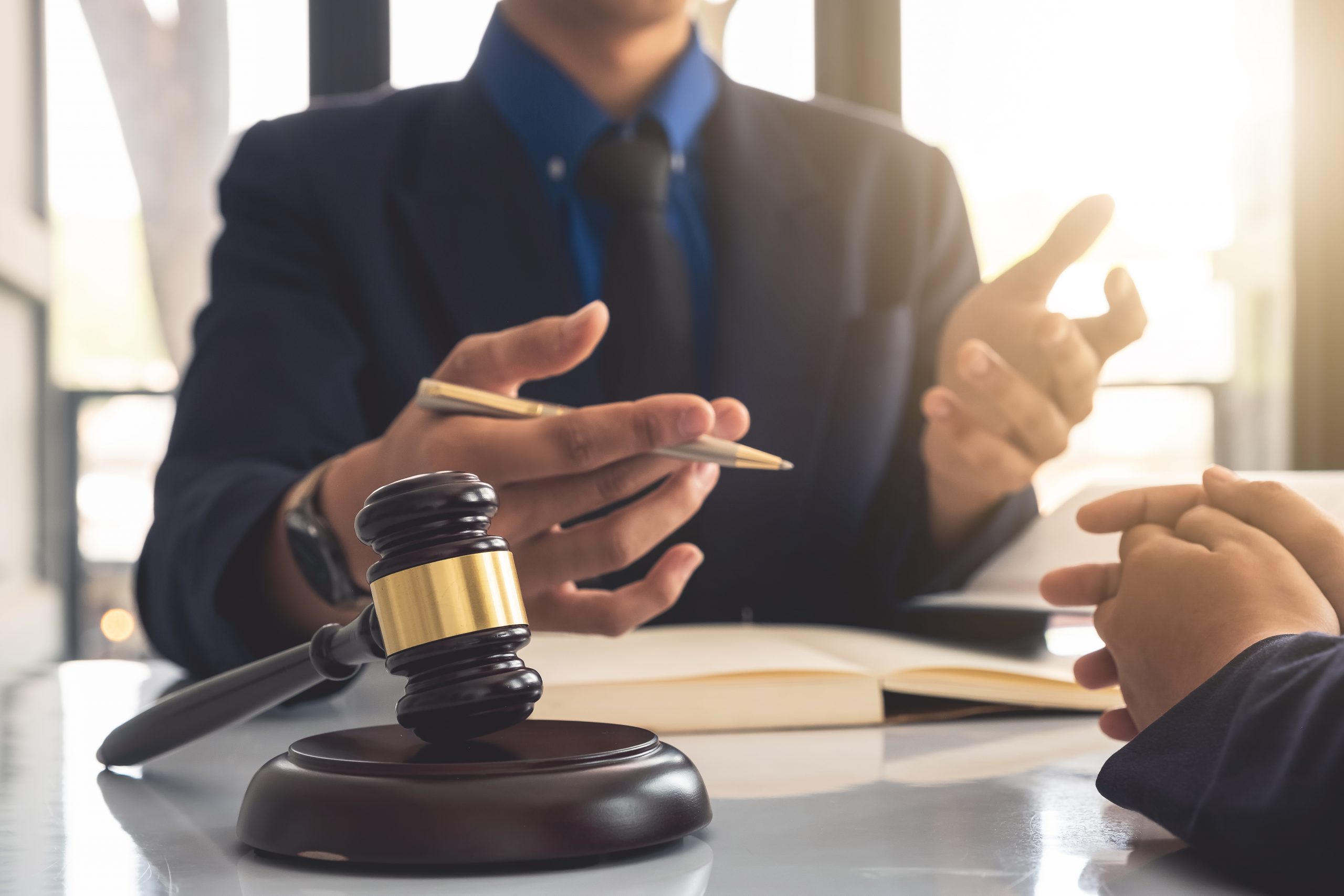 2019: $27M confidential settlement in a case involving multiple plaintiffs.
– 
BRIAN BEECHER
Frequently Asked Questions About Truck Accidents in Beverly Hills 
Why Should I Not Accept The Insurance Settlement?
The insurance company may attempt to take advantage of you by presenting an offer far below what you are entitled to receive. Their initial goal is to maximize their profits, often without genuine concern for your well-being. It's important to note that they might not fully disclose the extent of damages you are entitled to.
On average, collaborating with Beverly Hills truck accident lawyers can significantly impact the recovery amount, often resulting in a fivefold increase. This notable difference underscores the significance of legal representation, which allows for a comprehensive understanding of your case and securing just compensation.
How Much Compensation Can I Claim for a Truck Accident in Beverly Hills?
Any truck accident has the potential to result in significant and life-altering losses for those affected, encompassing prolonged medical expenses and a reduced quality of life. According to state law, individuals pursuing a personal injury case can seek complete reimbursement for all economic losses incurred due to the defendant's actions. Given the numerous variables that can impact the ultimate recovery in a successful personal injury case, it is advisable to seek the guidance of personal injury attorneys at Arash Law for an accurate assessment of the total potential value of your claim.
In one of our recent truck accident case results, our client was rear-ended by a top-rated and large delivery truck and suffered neck and back injuries. We were able to secure a $1,150,000.00 settlement and resolved the matter through mediation without going to trial. 
How Much Do Beverly Hills Truck Accident Attorneys Charge?
Having to deal with the consequences of a serious truck accident can be overwhelming, especially when grappling with the financial repercussions of hefty medical bills and the inability to work. Understandably, concerns may arise regarding the potential expenses of securing legal representation to aid in your recovery. Fortunately, Arash Law truck accident attorneys in the Beverly Hills area operate on a contingency fee basis, easing the financial burden for our clients.
Under this arrangement, our clients are not required to make any upfront payments, and legal fees are deferred throughout the case. Should our truck accident attorneys fail to obtain compensation, our client is not obligated to pay anything. Conversely, if a favorable outcome is achieved, our lawyers will receive a predetermined percentage from the final case award as their fee. This contingency fee model serves as a financial lifeline for individuals seeking justice and reparation after a truck accident, offering peace of mind during a challenging period.
Let Our Beverly Hills Truck Accident Lawyers Win Claim
Truck collisions often result in severe injuries and significant financial setbacks, and dealing with the legal aspects alone can be a daunting task. Arash Law is ready to assist you in examining your legal avenues following a significant collision with an 18-wheeler, big rig, tractor-trailer, semi-truck, or any other commercial truck. Our team of truck accident attorneys in Beverly Hills is committed to maximizing the potential of your case, ensuring that you secure the highest possible compensation. Our dedication extends to providing you with confidence in a comfortable future facilitated by a substantial recovery obtained through either a settlement award. Rest assured, we focus on making your post-accident journey as smooth and financially secure as possible.
Confronting large companies for compensation on your own is a formidable challenge. Arash Law is here to level the playing field and secure a just settlement in your truck accident case. Our team of skilled truck accident attorneys, under the direction of Arash Khorsandi, Esq., can help you file an injury claim against the negligent parties and provide consistent support for your suffering.
With decades of experience handling truck accident cases and a proven track record of success, our proficient Beverly Hills truck accident attorneys know how to determine the appropriate legal course of action. Our primary focus is ensuring you receive top-notch legal assistance and representation against your insurance company and other involved parties.
We extend our legal services to neighboring locations across California, and we are also catering to cities surrounding Beverly Hills, including West Hollywood, Culver City, Santa Monica, Inglewood, Burbank, Los Angeles, Glendale, Lennox, Westmont, El Segundo, Hawthorne, West Athens, Huntington Park, Walnut Park, and Manhattan Beach. Our dedicated Beverly truck accident attorneys are available around the clock to provide accessibility when you need assistance.
Take prompt action by reaching out to us. Initiate the first steps toward resolution by contacting us at (888) 488-1391 for a complimentary case evaluation. Our exceptional track record of securing over $500 Million in client compensation attests to our legal expertise. Your journey toward justice starts with a phone call.