Newport Beach

Accident Attorneys
with over $400 Million Recovered in Compensation for Injury Clients.
You May Be Entitled To Compensation

Schedule Your Free Consultation by Calling (888) 488-1391 to Speak With an Accident Attorney in Newport Beach
Found in Orange County, CA, Newport Beach is famous for its sandy beaches and surfing opportunities. Although it was once a hub for maritime industries, today, it is a recreational area. As of 2010, the population in this warm city of 53 square miles was 85,287. Here you will find several points of interest, including the Orange County Museum of Art, Balboa Pier, Newport Sports Museum, the Pacific Coast Highway, Corona del Mar State Beach, Lovell Beach House, and Fashion Island. 
Residents here enjoy its characteristics of a warm-summer Mediterranean climate with average year-round highs of at least 80 degrees and average lows no less than 49 degrees. With pristine beaches and mild weather, residents and visitors alike are often out and about in Newport Beach. However, this increases the risk of accidents, injuries, and even fatalities. No one here is immune to car accidents, workplace injuries, dog bites, or slip and fall accidents.
largest personal injury settlement in Calaveras County in 2020; client suffered lower leg injuries
– 
Judd Ross Allen
What Causes Car, Motorcycle, Truck Bicycle, and Pedestrian Accidents?
Multiple factors can cause or contribute to a traffic collision. They include:
The vehicle's design and speed
The design of the road
Road conditions
The skill of the driver
The condition of the car, truck, the motorcycle
A driver's impairment
The behavior of the driver such as texting, changing the radio station, or dealing with kids or a dog inside the vehicle
Research reveals that these risks apply whether the vehicle is traveling above or below the speed limit. However, the risk of an accident and injury increases exponentially with speed. Higher speeds also increase the severity of injuries and the likelihood of a fatality. Many crashes can be attributed to drivers who were going too fast for road or weather conditions.
Human factors, driver error, or intoxication contribute to some degree to 93 percent of all motor vehicle accidents. A survey of British drivers showed that most of them thought they were better than average drivers. After an accident, nearly all of them didn't think they were at fault for what happened.
Even though younger drivers often have quicker reflexes and better reaction times, young male drivers have a higher number of accidents. Older drivers have slower reaction times than their younger counterparts, but they make up for that by driving less and with more caution.
Teenage drivers and those in their early 20s have the highest rates of accidents and fatalities. In fact, the highest accident incidence rate happens within the first year of licensed driving. Even just a couple of years of driving experience can make a big difference in driver safety. The crash rate per mile driven is about 1.5 times higher for 16-year-olds than it is for 18–19-year-olds.An area may not look hazardous, but it might have a high frequency of vehicle collisions. Drivers who are unaware won't take the necessary care, while those who know will be more careful.
When a rollover crash happens, 83 percent of people ejected when not wearing their seatbelt will lose their lives. On the other hand, for those who are wearing their seatbelt, the rate goes down to 25 percent. Motorcyclists are more than twice as likely to suffer severe injuries after an accident than those in passenger vehicles.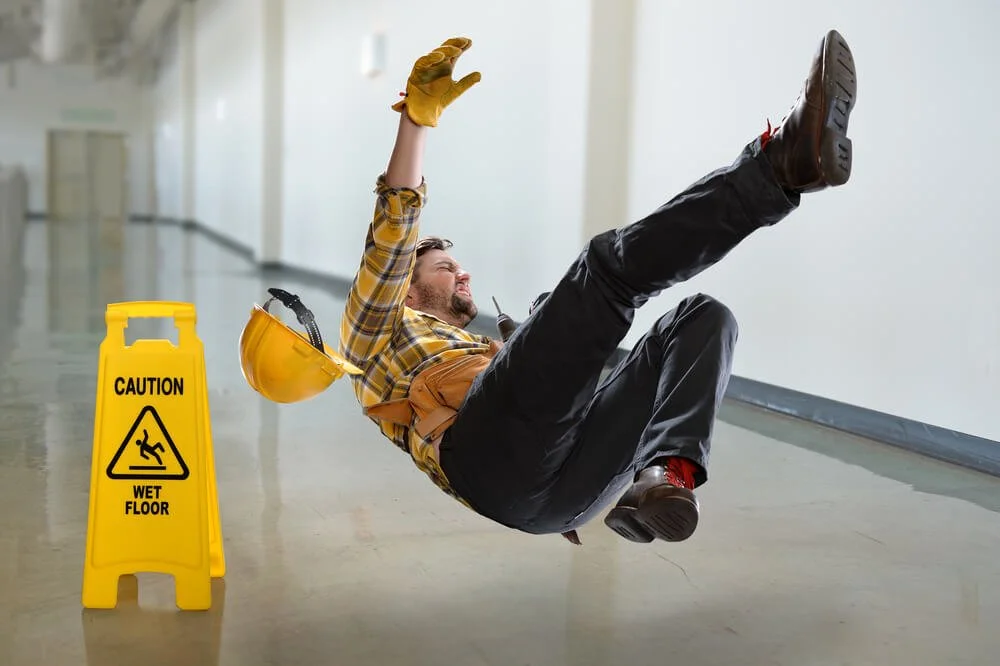 Emperatriz Ayala
My husband had an accident 2 years ago, a 85 years old man hit him, the Arash law group works very well on my husband case that took 9 month and he won the case and my husband was happy with the results. A year later I got into an accident as well and I'm still waiting in my case is almost resolving and it's 9 months already. This people knows the law and they do their job right to help you out in getting the most for you to fight on your behalf. I strongly recommend the Arash Law firm they do things right in a efficient and professional manner.

Chris Zavala
Had a great experience with all the people at Arash law. Long story short was in a bad car accident. It was overwhelming and the whole process was a lot, but they kept me in the loop. They answered all my questions and gave me great advice. Couldn't be any happier. Would definitely recommend anyone looking for a personal injury lawyer. They'll guide you through the whole process!

Jill Smith
Having Arash Law handle my auto accident was the best decision I could have made. Everyone I interacted with was kind, professional and detail oriented. I am extremely happy with the outcome and would recommend them highly.

Joseph R. Porter
From start to finish, Arash Law firm is there every step of the way with close, constant, personal contact and attention. I never knew a Law firm could actually care so much for me as a person and what I was personally going through as well as the settlement I was going to recieve once my case was finally completed. Thank you to everyone at Arash Law for your ongoing support and communication. You are the ONLY firm I will ever recommend to someone who is need of a great attorny.

Monica Parra
I had an excellent experience with Arash Law. I will definitely recommend to my family and friends. I interviewed a few firms before deciding to work with Arash Law. What made my experience excellent was (i.e. head attorney being accessible to talk to and he answered all my questions and concerns, sensitive and thorough personel who completed in home intake & follow up process, being connected immediately to quality Physicians who addressed my injuries and recovery process, clear contract-read throughly to ensure its something you can commit to). Being in a car accident is a traumatic experience and I had a sense of peace knowing Arash Firm was walking with me throughout the whole process. Thank you Arash Firm for all your hard work and help. I am so grateful and appreciative for you all! 🙏 With Gratitude, Monica Parra
In each of the above accidents, an individual or corporation could be at fault. Seeking a fair amount of compensation from the correct at-fault entities is essential. Naming every at-fault party in your injury claim gives you the best chance at maximizing your compensation. Working with a Newport Beach accident attorney will help ensure that your compensation is maximized in every way possible. 
Parties who might be at-fault for a Newport Beach personal injury claim could include: Multiple factors can cause or contribute to a traffic collision. They include:
Motor vehicle drivers
Businesses
Landowners
Landlords
Maintenance personnel
Mechanics
Safety inspectors
Manufacturers
Government agencies
Construction companies
Do You Need a Newport Beach Accident Attorney?
An accident injury can be one of the most difficult experiences that you will ever have to suffer. A personal injury accident can leave you in pain, unable to work, and feeling emotionally vulnerable. In the aftermath of an accident, a Newport Beach personal injury lawyer can help you as you put the pieces of your life back together.
Personal injury attorneys are well-versed in how many different types of accidents happen and what injured individuals need to recover. When you contact a Newport Beach accident lawyer right after an accident, they will gather all the essential information about how you were hurt to understand how the accident happened and who is legally responsible.
Having a Newport Beach accident attorney by your side gives you numerous immediate advantages such as:
ENSURE YOU DON'T SETTLE FOR LESS THAN WHAT YOU DESERVE FOR YOUR INJURIES
Your attorney will ensure that you receive the maximum amount of injury compensation that you are entitled to. Without legal representation, you may agree to a payment from the insurance company for the at-fault party only to learn later on that your injuries or damages are substantially greater than what you initially thought. Remember that once you agree to the settlement, you will not be able to renegotiate or go back and ask for more money.
PROVIDING EXPERIENCED NEGOTIATIONS
Seasoned Newport Beach accident attorneys are skilled negotiators. Their skillset permits them to maximize the compensation that you are owed. They can point out the strengths of your case and the weaknesses in the at-fault party's claim.
Law firms like Arash Law founded by Arash Khorsandi, Esq. have years of success behind them. Our Newport Beach accident attorneys have obtained thousands in recovery in settlements and legal cases. When a defendant or insurance company learns that a law firm with this reputation is on your side, they will take your claim much more seriously.
What Types of Cases Does a Newport Beach Accident Attorney Handle?
It's crucial that you select a Newport Beach accident attorney that is the best fit for your type of claim. We handle all types of personal injury cases, including:
Car Accidents – In these cases, we make sure our clients get the most compensation they can. We take ownership of every part of the car accident claims process. From the initial report to the settlement or final appeal, we are here for you. Although other injury law firms will settle for the sake of ease, we won't jeopardize our clients' compensation in this matter. If it's in the client's best interest, we are always prepared and willing to go to trial.
Truck Accidents – In accidents involving only passenger-type vehicles, there are generally only individuals involved. However, truck accidents are typically more complicated because a company is involved. It's likely that the trucking company will employ an entire team of legal advisors and insurance adjusters to help aid their case against you. No matter whom they have on their side, we are not intimidated or scared to go toe-to-toe with these large, powerful companies. In fact, we have a winning record against them. We use our experience to even the playing field and ensure that you get the compensation you are entitled to receive.
Motorcycle Accidents – In 2018, nearly 5,000 motorcyclists lost their lives in crashes on American roads. Motorcyclists are at a greater risk of injury and fatality than other drivers. Compounding the problem, insurance companies and other drivers often try to blame the motorcyclist for the accident automatically. This is an unfounded and unfair bias towards the Newport Beach motorcycling community. Our job is to ensure that this bias doesn't impact your ability to recover monetary damages for things like medical care, lost wages, pain and suffering, and scarring or disfigurement.
Pedestrian Accidents – There are many things to be proud of when it comes to living in California but having the highest rates of fatal pedestrian accidents in the country is not one of them. Often, pedestrian accident cases aren't simple or straightforward as they might seem. A Newport Beach accident lawyer who is well-versed in city ordinances could be what it takes to win your claim.
Construction Injuries –  There's no denying that construction is a dangerous job. Even construction workers still deserve compensation when they sustain an injury while on the clock. Unfortunately, your employer's insurance company might not have your best interest in mind. Remember that every penny that they don't give you, they will keep as profit. You might be wondering if you need a Newport Beach accident lawyer to file a worker's compensation claim. Not all claims necessarily need legal help, but having one ensures that you have someone familiar with workers' compensation laws presenting your case and reviewing any monetary offers.
Catastrophic Injuries –  Catastrophic injuries have a permanent effect on the victim. These types of cases are set apart from other personal injury cases. The victim deserves to receive financial recovery for their immediate needs. However, unlike other personal injury victims, they also need compensation for all of the future challenges they will face because of the severity of their injury. Our Newport Beach accident attorneys have the experience to understand the challenges of these injuries and the legal knowledge to ensure that injured individuals are "made whole" by their claim.
Wrongful Death – Although there isn't anything that can be done to bring a loved one back, there are ways to seek justice on their behalf. The survivors of a wrongful death shouldn't have to shoulder the related financial strain on top of their already challenging emotional burden. With the help of a compassionate Newport Beach accident lawyer, the family of the decedent can seek compensation to help with these financial obligations as well as other damages.
How Much is My Case Worth?
Each case has different damages and different strengths and weaknesses. When you meet with our Newport Beach injury lawyer, they can explain the value of your claim. However, here are some of the critical aspects which can contribute to the value of your claim:
Type and severity of your injury
Your medical bills and expenses
The severity of your pain and suffering
Expenses for ongoing care and equipment for a catastrophic injury claim
Property damage
Loss of past and future income and the ability to earn a living
The insurance coverage for the at-fault parties
Settlement in motor vehicle accident in a Under Insured Motorist Claim against a ride share company; client suffered spinal injuries.
– 
Judd Ross Allen
The Benefits of a Seasoned Personal Injury Attorney in Newport Beach
Most accident victims don't want to litigate their claims. Of course, no one, especially accident victims, wants to be treated unfairly. However, a sensitive and skilled Newport Beach injury lawyer representing your best interests will stop your decency from being exploited.

It's common for personal injury victims to think that they can handle their case independently without legal help. Most feel differently once the at-fault party has their army of insurance adjusters and lawyers on their side.

Don't let a negligent driver, a greedy insurance firm, or a self-serving large corporation keep you from pursuing the compensation you are entitled to under California personal injury laws. This is what they want to happen. Instead, get a personal injury lawyer in Newport Beach that will be on your side throughout this entire process.
When Should You Contact A Newport Beach Accident Attorney?
After suffering an injury at the hands of another person or party, it's crucial that you contact a Newport Beach Accident Attorney as soon as possible. Waiting to hire legal representation is likely to damage your case. Your lawyer can prevent you from:
Mishandling a vital conversation with an insurance adjuster
Accepting a lowball offer from the insurance company
Missing the Statutory Deadline For filing your claim, which is usually two years from the date of your accident
The sooner you contact our Newport Beach Accident Attorney, the better we can represent your case.
California Personal Injury Laws to Be Aware Of
As you work on your Newport Beach personal injury claim, here are a few laws to keep in mind:
Strict Liability: Unlike other states, California doesn't have a "one bite rule." When a dog bites someone, the owner is legally responsible no matter what the dog's history. If their dog bit someone in a public location or when the victim was lawfully present on private property, they are liable for the resulting damages.
Statute of Limitations: Under California law, you only have two years to obtain all evidence needed to support your personal injury claim. It's important to note that if your claim involves a government agency's liability, you will only have six months to file. Speak to a knowledgeable Newport Beach accident lawyer as soon as possible, so you don't miss any deadlines that apply to your case.
Comparative Negligence: California adheres to comparative negligence rules. If you are partially at fault for your injuries, you could still receive compensation. The fault of both parties will be considered in settlement negotiations. However, your portion of the fault will reduce your compensation accordingly.
For example, if the jury awards you $100,000 in damages and you are found to be 30 percent to blame, you'll still get $70,000. Don't let possible fault on your part keep you from seeking the services of a seasoned Newport Beach accident lawyer. Likely, you could still receive some compensation.
Why Choose Our - Newport Beach Accident Attorneys?
No Upfront Fees Or Costs - Ever!
You only pay attorney fees if we win your case. All personal injury and wrongful death cases are handled on a 100% Contingency-Fee Basis. That means we only get paid if we get you results.
Fastest Possible Resolution With Maximum Results
We only file lawsuits when necessary such as cases where the defendants dispute liability or will not pay enough for damages. We are known for obtaining maximum results in an expedited manner.
We Have A Reputation In Newport Beach
Our law firm is rated A+ by the Better Business Bureau and maintains an outstanding reputation in the Newport Beach, California community. We're proud of our multiple industry-recognized awards!
Personal Attention To Each, And Every Case
When you retain our Newport Beach Accident attorneys, they will personally handle your case from start to finish. You'll never be passed off to an associate or lesser-qualified paralegal. When you need us, we're here
Count on Our Newport Beach Accident Attorneys When You Need a Skilled Lawyer
After suffering a personal injury in an accident, you need dependable legal representation. We have over two decades of experience representing injury clients from all over the state. Some of the areas we serve include Riverside, San Francisco, San Jose, San Diego, Sacramento, and Sherman Oaks. We are proud to have obtained $400 million in compensation for injured individuals. Our legal professionals will work just as hard on your injury claim as we have for our past clients.
Reach out to Arash Law led by Arash Khorsandi, Esq. today at (888) 488-1391 or use our easy online intake form to schedule your no-cost injury case consultation with our experienced Newport Beach accident attorneys. Don't delay getting the help you need.
Your Local Newport Beach Accident Attorneys
The best personal injury attorneys in Newport Beach are right here at our reliable law firm. We are experienced in personal injury claims and know how to fight hard for the compensation you deserve. Whether you have been in an auto accident, slip and fall accident, sustained an animal bite, or suffered the pain of a loved one's wrongful death, our attorneys can defend your legal rights. Call (888) 488-1391 today to schedule a free consultation with one of our personal injury lawyers in Newport Beach. The law entitles you to full and fair compensation from a negligent party for all the losses you have sustained as the result of any type of personal injury.