Orange County

Mesothelioma Attorneys
with over $500 Million Recovered in Compensation for Injury Clients.
You May Be Entitled to Compensation

Our experienced Orange County mesothelioma attorneys have assisted our clients in receiving over $500 million in compensation for them or their loved ones who have been diagnosed with or died from asbestos-related diseases. Our firm has decades of experience handling both injury cases and wrongful death claims that arise from asbestos exposure. We have a record of successful outcomes for our clients. As a mesothelioma lawyer in Orange County, we will protect you and your family's legal rights.
We proudly serve the people of Orange County. Our firm is focused on recovering worker's compensation benefits for our clients. We have dedicated our practice to helping injury victims (and their families) get back on their feet. We have a long track record of getting the best results for every client, allowing our firm to help them get the compensation that they deserve. If we do not win your case, we guarantee that you do not owe us a dime.
Our Law Firm Is A Good Fit For You Because:
Let our Orange County law firm fight for you! We provide all the legal support that you will need at each step of this process. Our Orange County mesothelioma attorneys are here to help you if you have been exposed to asbestos and have developed an asbestos-related illness while on the job. Call our firm at (888) 488-1391 or visit us online to schedule a free consultation.  To learn more about mesothelioma and its history in California and across the country, continue reading.
We are fully committed to injured workers' rights. We have dedicated our firm's resources to helping injured workers get the benefits that they deserve.
We have a track record of success. In our decades of experience, we have successfully advocated for our clients and recovered over $500 million in compensation for our clients.
We do not charge by the hour. We only get paid if you do. If we do not recover a settlement on your behalf, then you do not owe us a dime.
We remember that each of our clients is an individual with their own stories and their own needs. It is important to us that you receive the representation that you deserve. We pride ourselves on providing honest and clear communication with unwavering legal support for every stage of the process, even if your claim is denied.
Our dedicated firm serves communities and individuals across the state of California, and we have been proudly serving the state for decades.
April 2019: $14M settlement in a traumatic brain injury case involving a defective piece of equipment at a factory.
– 
Brian Beecher
Mesothelioma is a lung disease that is usually caused by prolonged exposure to asbestos. Mesothelioma develops as a tumor in the lining of a person's lungs, stomach, heart, and other organs. If you worked on a worksite that used asbestos, you might have developed mesothelioma. Asbestos is so dangerous that it sometimes hurts those who have never been directly exposed to it. Asbestos fiber can attach to an employee's clothing, and they can carry the asbestos home to their families. Indirect asbestos exposure is as prevalent and deadly as direct exposure.
Mesothelioma accounts for a very small percentage of all cancer diagnoses across the country each year. The number of cancer diagnoses that are mesothelioma is less than 0.37 percent of all cancer diagnoses across the United States every year. Mesothelioma carries a long latency period. Because of its long latency period, it can take anywhere from 15 to 70 years to get a correct diagnosis of mesothelioma. 
The symptoms of mesothelioma can present themselves as many other disease processes. That is what makes mesothelioma so deadly. Its symptoms are like other diseases, plus its lengthy latency period makes it nearly impossible for mesothelioma to be treated once it is diagnosed. Many people die because of these facts. 
If you have been exposed to asbestos, call Mesothelioma attorneys in Orange County at Arash Law led by Arash Khorsandi and his team to get legal help. We have the experience and knowledge you need. You can trust us to use our decades of experience in your favor. We have recovered over $500 million in compensation for injured people who have trusted us to help them through their legal claims. Call our firm at (888) 488-1391 or visit us online today to schedule a free consultation. We look forward to meeting you.
What Are the Symptoms of Mesothelioma?
Mesothelioma can present itself in various ways.
There are some common symptoms of mesothelioma, including
:
Coughing
Chest pain
Shortness of breath
Treatment of Mesothelioma
Most cases of mesothelioma are untreatable because the condition is not caught until the end stages of the disease. Mesothelioma is an incurable type of cancer. The most common type of mesothelioma is pleural mesothelioma. This cancer is so rarely diagnosed that only 15-20 percent of people who are diagnosed with pleural mesothelioma qualify for surgery.
Some treatments for mesothelioma include:
Chemotherapy
Surgery
Palliative care
Medications
Self-care
800+ Real Client Reviews Verified by Google
What Other Illnesses Can Asbestos Exposure Cause?
The dangers of asbestos use have been widely known for decades. The substance is so dangerous that its use is banned worldwide. Despite its ban, the use of asbestos is still permitted in some industries in the United States. Workers who are exposed to asbestos are put at unnecessary risk of permanent health complications. Because of the physical nature of asbestos, indirect exposure of the worker to anyone that the worker encounters may also cause the same severe health complications.
Health hazards caused by asbestos exposure also include:
Kidney failure
Inflammation of the respiratory system
Death
Chronic shortness of breath
Gastrointestinal cander
Whooping cough
Death
If you are exposed to asbestos at work, insist that you and your co-workers are given the proper protective gear. The right protective gear can help minimize the effects of asbestos exposure. If you want to file a lawsuit against your employer contact Mesothelioma lawyers in Orange County, be sure that you keep your medical records for proof of injury and that you file a worker's compensation lawsuit.
Our Orange County Mesothelioma attorneys know what it takes to make a successful asbestos exposure case. We have decades of experience helping clients collect over $500 million in compensation for our clients who have been injured, including those injured because they were exposed to asbestos. Call our reliable firm at (888) 488-1391 to schedule a free consultation. We are here to help.
Can Asbestos Enter My Home If I Do Not Work in a High-Risk Field?
Yes, even if you do not work in an industry that is at high risk for asbestos exposure, you can still be at risk for contracting an asbestos-related disease, including mesothelioma. Asbestos fibers can be transferred from one person's clothing to another. Once asbestos fibers are attached to a person that was directly exposed to asbestos, it is nearly impossible to remove the fibers, and the exposure continues to spread.
How Is Orange County's Population Unique?
Orange County is a unique area in Southern California. Orange County's largest city is Anaheim, with a population of 347,000. The county seat of Orange County is Santa Ana. The demographics of Orange County include many different nationalities and ethnicities.
Some cities that display the demographics of Orange County include:
Rancho Santa Margarita
Corona Del Mar
San Clemente
Fullerton
Huntington Beach
Foothill Ranch
La Habra
La Palma
San Juan Capistrano
Buena Park
Placentia
Surfside
Laguna Woods
Brea
Sunset Beach
Lake Forest
Silverado
Laguna Hills
Stanton
Cypress
Midway City
Dara Point
Westminster
Yorba Linda
Los Alamitos
Garden Grove
Mission Viejo
Santa Ana
Aliso Viejo
Seal Beach
Capistrano Beach
Villa Park
Laguna Niguel
Fountain Valley
Ladera Ranch
Tustin
Trabuco Canyon
Disneyland and Tourism Economy
Orange County was founded in 1889. During the first several decades after the founding of Orange County, the leaders of the county wanted the area to be economically feasible. That desire was fulfilled when Disneyland was built in Orange County in 1955. Orange County has become a tourist attraction for people around the world. Disneyland created a large tourism economy. It increased Orange County's population and created many jobs.
Decades later, following the success of Disneyland, Disneyland California Adventure opened in 2001. In 2018, Disneyland parks reported a total of 18.6 million visits. This number made the Orange County Disneyland Park the second most visited theme park in the world.
In addition to the Disneyland Parks, Orange County is a major tourist attraction because of its beaches. 
The beautiful cities that house the beaches that Orange County is known for include:
Huntington Beach
Newport Beach
Laguna Beach
Orange County Mesothelioma Cases
Prevalence of Mesothelioma Cases in Orange County Asbestos exposure, and therefore mesothelioma and other asbestos-related diseases, is prevalent in Orange County. The frequency of asbestos exposure is related to specific sites within the county.
Those sites include:
South Coast Company, Newport Beach- Shipyard
Longview Fiber, Los Alamitos- Pulp and Paper Mill
Southern California Edison (Huntington Beach)- Power Plant
School construction sites
Southern California Edison (Alamitos)- Power Plant
Kaiser Gypsum, Santa Ana- Manufacturing Plant
Hamilton Materials, Orange- Manufacturing Plant
Lido Shipyard, Newport Beach- Shipyard
Residential construction- Residential Construction Sites
Auto Body Shops
Hill Brothers Chemical Company, Orange Manufacturing Plant
Agricultural operations
Irvine Ranch Water District, Irvine- Water District
Merlex Stucco, Orange California- Manufacturing Plant
Los Alamitos Naval Air Station- Military Facility
Ameron Plant, Brea (Amercoat, Amerplate)- Manufacturing Plant
California Zonolite, Santa Ana- Manufacturing Plant
Water pipe installations
Commercial construction- Construction Sites
The above represent areas where exposure to asbestos has been the highest in Orange County's history. However, it is important to keep in mind that the potential for deadly asbestos exposure does not end with being exposed directly. Indirect exposure to asbestos is still very likely to cause death from an asbestos-related illness.
Types of Workers That Are at High Risk for Asbestos Exposure
There are various kinds of workers throughout Orange County that perform important work but are at an elevated risk of asbestos exposure.
Highly vulnerable workers include people in various types of industrial jobs, trades, and occupations that include the following:
Glaziers
Mechanics
Carpenters
Paint makers
Drywallers
Laborers
Pipefitters
Ironworkers
Insulators
Foundry workers
Pipe installation
Electricians
Public work project
Sheet metal workers
Roofers
Lathers
Seaman
Plumbers
Repairman
Superintendents and foremen
Custodians
Flooring installers
Riggers
Drillers
Steamfitters
Tiremen
Boilermakers
Welders
Molders
Machinists
Plasterers
Machine operators
Marine engineers
Construction workers
Home repair
Painters
The History of Mesothelioma
Mesothelioma was first discovered in 1767. Scientist Joseph Lieutaud found a tumor in the lining of a deceased patient's lungs. Lieutaud performed approximately 3,000 autopsies and found in total two "pleural tumors" in the lining of the lungs.
The scientific community continued learning about mesothelioma. In 1819, French physician Rene Theophile-Hyacinthe Laennec suggested that the deadly nature of the tumors might come from the patient's pleura. In 1843, it was found that pleural cancer is always secondary to another primary cancer that had developed somewhere else in the patient's body.
Experimentation and findings continued. By the early 1900s, the global medical community started to accept that certain cancers could originate in the pleura of the lungs without necessarily spreading to other areas of the body.
The use of asbestos has been prevalent across the world. Because it is so widespread, studies of mesothelioma and the disease process have been published by many large cities. What follows are studies held in different countries and their results.
Germany In 1943, Germany had its first reported case of asbestos-related cancer. Before this discovery, the country's scientists did not make a connection between a person being exposed to asbestos and contracting mesothelioma in the lining of their lungs. In the 1943 study, it was found that approximately 20 percent of German workers who routinely worked around asbestos developed cancer. Unfortunately, these findings were not taken seriously at the time of the study by other major countries. The rest of the world was hesitant to rely on Germany's research because of the political climate in 1940s Germany.
South Africa South Africa performed a study that was published in 1960. The study followed 33 cases of mesothelioma. The study found that residents in South Africa's northwest Cape Province were exposed to asbestos. Workers in that area mined crocidolite asbestos. The study also found that in only eight of the 33 cases, the asbestos exposure was occupational. The rest of the cases were found in citizens that lived around the mines.
The United States The United States study was conducted in 1964, following the studies in Germany and South Africa. The American study was headed by physician Irving J. Selikoff. Dr. Selikoff examined the symptoms of 1,000 employees of the Union Asbestos and Rubber Company plant in Patterson, New Jersey. The study found that the mortality rate of the workers was 25 percent higher than the statistical average. Further, the study found that those workers died from a variety of diseases that are related to exposure to asbestos, including asbestosis, asbestos-related cancer, and other types of lung, stomach, and colorectal cancers.
Great Britain In 1968, Great Britain conducted its own study about asbestos-related diseases. The study was done by Dr. Molly Newhouse. It found that mesothelioma cases among people who lived near (but were not employed by) a prominent London asbestos factory were higher than expected. The British Medical Journal published a claim that asbestos was the direct cause of most mesothelioma cases in Great Britain. The British study, however, did not answer the question of which type of asbestos is carcinogenic.
Where Can I Receive Medical Attention If I Have an Asbestos-Related Illness?
If you have been diagnosed with mesothelioma or another asbestos-related illness in the Orange County area,
you can get medical attention at these places:
Kaiser Permanente
The University of California
The University of California Healthcare
Veteran Affairs community clinics
Our award-winning Orange County mesothelioma attorneys have the knowledge you need to help protect your rights in a mesothelioma case. The mesothelioma attorneys at Arash Law headed by Arash Khorsandi, Esq. have decades of experience. In those decades, they have learned about the legal rights that a person who suffers from mesothelioma and other asbestos-related diseases has to compensation.
Our Orange County mesothelioma attorneys have recovered over $500 million in compensation for accident victims, including those who have suffered from mesothelioma and other asbestos-related diseases. Call us if you or a loved one have been exposed to asbestos and contracted mesothelioma or other asbestos-related diseases.
Successful claimants have worked in some of the following industries:
Aerospace
Navy ships
Laboratories
Airports
Manufacturing plants
Foundries
Military facilities
Shipyards
Food-processing plants
Grocery retailers
Electric companies
Construction sites
Factories
Oil refineries
Garages
Automobile plants
Chemical plants
Lumberyards
Despite all the great things it can boast about, Orange County is an area with a historically high level of mesothelioma exposure and asbestos-related illnesses. In Orange County, lawsuits that are filed regarding an injury sustained after asbestos exposure are filed in the Los Angeles civil court system with the help of the Attorneys specializing in mesothelioma in Orange County. Each mesothelioma lawsuit is funneled to the dedicated Los Angeles civil court system. Because of the volume of asbestos litigation, these cases require efficient management. If an Orange County citizen has a potential lawsuit for an asbestos-related injury, they are entitled to preference on the Los Angeles County trial court calendar so that their cases can conclude faster.
Other Facts About Mesothelioma
Who Is the Most At-Risk for Asbestos Exposure? Those working in construction are at the highest risk of inhaling asbestos fibers. Although widely outlawed, asbestos is still used on some construction sites across the country. It is very likely that you have walked into a building that either uses or has used asbestos in its insulation in the past.
Can Doctors Remove Asbestos Fibers Once They Are Inhaled? No, once asbestos fibers are inhaled, they cannot be removed from the lungs. Currently, there are no medical or scientific methods to safely remove asbestos fibers once they have been inhaled. However, the lungs do often remove asbestos naturally on their own, but even if one fiber is left inside the lungs, irreparable damage may be done.
Is Asbestosis Curable?No, asbestosis is incurable. Asbestosis is the word that describes the damage to the lungs that are caused by exposure to asbestos or inhalation of asbestos fibers. Once the damage to the lungs is done, there is no making the condition better.
Although receiving financial compensation cannot truly make you whole again, the seriousness of asbestos-related disease makes having proper financial compensation even more important. Our Orange County mesothelioma attorneys are 100 percent committed to helping people exposed to asbestos get the compensation that they need. Call our firm at (888) 488-1391 or visit us online to schedule a free consultation. We do not get paid unless you do. Call us to get the money you deserve.
Can Children Contract Mesothelioma? Yes, children can get mesothelioma. However, it is not clear if children are at higher risk than adults of developing mesothelioma after exposure to asbestos. However, it is known that once a child inhales asbestos fibers, it is more likely that they will develop mesothelioma at some point in their lives based solely on the fact that they have more years ahead of them after exposure than some adults.
Suffering From Mesothelioma? Get Legal Help.
If you are suffering from mesothelioma or any other asbestos-related diseases, then you should seek legal advice to protect your rights. Call our experienced Orange County mesothelioma lawyers. Our attorneys at our firm are passionate about their clients and seeking justice for the people that have entrusted them with their lives. Our attorneys travel throughout the state to serve their clients and their families.
If you have been exposed to asbestos and contracted mesothelioma or another asbestos-related disease, it is crucial that you contact our Orange County mesothelioma attorneys immediately. You may be entitled to compensation. Your exposure is not your fault, and you should not have to pay for your injuries.
Mesothelioma lawyers serving Orange County at Arash Law led by Arash Khorsandi, Esq. are passionate about getting injured workers the compensation that they deserve. Our attorneys have worked for decades focusing on workers' rights. It is important to us that workplaces are safe for everyone. Call us at (888) 488-1391 or visit us online to schedule a free consultation if you have been injured by exposure to asbestos.
When Should I Hire a Lawyer?
You should hire Attorneys who handle mesothelioma cases in Orange County or a lawyer whenever you are asked to decide on a legal matter, especially if you have questions about how your rights will be affected. An injury attorney's job is to protect your interests against defense lawyers and big insurance companies. A lawyer can help you receive the compensation that you deserve. Getting an Orange County personal injury lawyer to explain to you the complexities of the legal system can provide you with some comfort in the face of your injury and assist you as you navigate the complexities of the legal system. Having an attorney's help can save you time, hassle, and a lot of hardship along the way.
What Happens During an Initial Consultation?
It is important to have a good initial consultation. You are essentially interviewing attorneys to find the best fit for you. It is crucial that you get a good sense of the attorney's qualifications, education, and experience. It is okay to explicitly ask questions about these things. Ultimately, you want to hire an attorney that can help you get the best result on your claim available. You will use the initial consultation to decide which attorney can best help you.
Prior to your initial consultation, it may be a good idea to look at your potential attorney's online reviews and their website. The online reviews can offer insight into the quality of work and customer service experience that the lawyer and law firm provides to its clients. And the firm's website will provide a detailed summary of the firm's area of law, the office address and phone number, and payment options. The firm's website may also include attorney profiles that usually describe the attorney's experience, education, and client recommendations.
Visit our dedicated firm online today to review our services in detail and find an attorney. Our website provides client testimonials and examples of some of the results that we have gotten for our trusted clients. We have attorney profiles as well so that you can get to know our lawyers before you meet with us during your initial consultation.
What Are Some Good Questions to Ask an Attorney During an Initial Consultation?
If you are having trouble knowing what questions to ask an attorney during an initial consultation,
here are some examples:
How long have you been practicing?
How long have you been practicing injury law?
How many cases like mine have you handled and won?
Do you often settle cases out of court?
What are your fees and costs?
What happens after the initial consult?
How Much Does It Cost to Hire a Lawyer?
The amount that you pay for an attorney depends on the agreement that you and your attorney make during your initial consultation.
The cost of an attorney depends on factors including:
Billing method and pricing structure
Type of legal work contracted to be performed
The prestige that the law firm has and the legal market that you are in
How much experience that the attorney you hire has in the area
How Do I Know if My Lawyer Has Been Disciplined?
While researching attorneys, you may want to review their disciplinary records. It is a good idea to know your attorney's record before you hire them. Each state has a board that regulates the professional behavior of every attorney that has a license issued by that state. The state's organization takes complaints from dissatisfied clients.
Taking the time to research an attorney before hiring them is a good idea because doing so:
Ensures that the attorney that you want to hire is properly licensed to practice law within the state.
Determines if the attorney has a disciplinary record.
Allow you to review the complaint and determine if the complaint is serious, should you discover that there are disciplinary actions against the attorney.
WHY CHOOSE OUR - ORANGE COUNTY ACCIDENT ATTORNEYS?
NO UPFRONT FEES OR COSTS - EVER!
You only pay attorney fees if we win your case. All personal injury and wrongful death cases are handled on a 100% Contingency-Fee Basis. That means we only get paid if we get you results.
FASTEST POSSIBLE RESOLUTION WITH MAXIMUM RESULTS
We only file lawsuits when necessary such as cases where the defendants dispute liability or will not pay enough for damages. We are known for obtaining maximum results in an expedited manner.
WE HAVE A REPUTATION IN ORANGE COUNTY
Our law firm is rated A+ by the Better Business Bureau and maintains an outstanding reputation in the Orange County, California community. We're proud of our multiple industry-recognized awards such as The National Trial Lawyers Top 100, The Trucking Trial Lawyers Top 10, The Brain Injury Trial Lawyers Top 25 and The Premiere Lawyers Top 40 Under 40 multiple years in a row.
PERSONAL ATTENTION TO EACH, AND EVERY CASE
When you retain Arash Khorsandi and his trusted legal team at Arash Law, our Orange County car accident lawyers will personally handle your case from start to finish. You'll never be passed off to an associate or lesser-qualified paralegal. When you need us, we're here. We're very responsive to our clients and can be reached 24 hours a day, every day of year. We'll come to you, regardless of where in Orange County or California you are!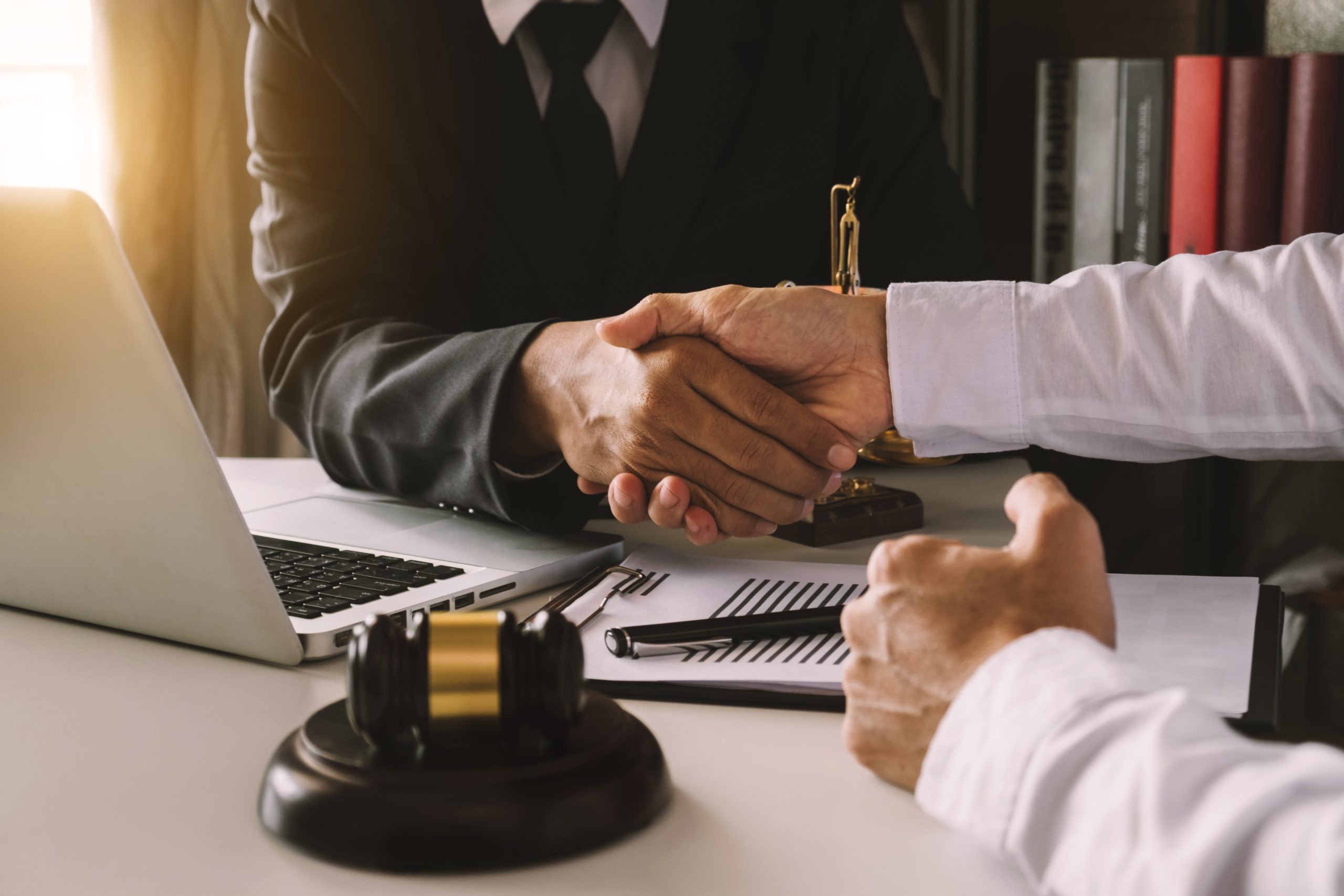 Do I Need an Attorney With Experience Working on Mesothelioma Cases?
You need to have Legal representation for mesothelioma patients in Orange County or an attorney that has extensive experience handling mesothelioma cases. Mesothelioma lawsuits are complex, and you need a trusted attorney working on your side.
It is a good idea to hire an attorney with experience working mesothelioma cases because:
A mesothelioma lawyer can help you get compensation for health issues that result from asbestos exposure.
A mesothelioma lawyer is your best advocate in an asbestos exposure case and can work to quickly resolve your claim with the maximum compensation available.
It may be difficult to identify who is responsible for your exposure on your own. For example, possible defendants in a mesothelioma case include the asbestos manufacturer, the employer, an insurance company, and asbestos funds.
Mesothelioma cases are a niche area of the law. To have a successful claim, you must have someone working for you that is familiar with this body of law. We are committed to helping those who have been exposed to asbestos recover the compensation that they deserve.
A mesothelioma lawyer can help you understand what your claim is worth. They can also evaluate what legal rights you have to compensation and help you protect your claim.
If you or a loved one has been exposed to asbestos, call Arash Khorsandi and his top-notch Orange County mesothelioma attorneys at Arash Law. We pride ourselves on our dedication to each of our clients. In our decades of experience, we have served people across California, and we want to help you too. We have recovered over $500 Million in compensation for our clients. Let us put our skills and experience to work for you too. Call our reputable injury firm at (888) 488-1391 or visit us online today to schedule a free consultation. We are here to help.