Redding

Truck Accident Lawyers
with over $500 Million Recovered in Compensation for Injury Clients.
You May Be Entitled to Compensation

Redding Truck Accident Lawyers with 

Legal Insights and Trusted Results
In the bustling transport hub of Redding, the mix of highways and cargo trucks creates severe accidents. When calamity strikes, and you find yourself or a loved one in the aftermath of a truck accident, having the right legal advocate in your corner is paramount. Our Redding truck accident lawyers are here to guide you through the complexities of truck accident claims. 
They stand up against big trucking companies to ensure you receive the compensation you deserve. Don't navigate this journey alone if you've been injured in a trucking accident. Call us at (888) 488-1391 and benefit from our team's expertise. We have secured over $500 million for our clients in settlements since 2009. Schedule your free and confidential case evaluation today.
Commercial truck accidents are capable of causing extensive property damage, serious bodily injury, and death. The dimensions of commercial trucks make them difficult to control during an accident, and their weight makes them more likely to roll over and collide with other automobiles. 
You may have suffered injuries during a truck accident in Redding, California. A truck driver may have acted negligently or recklessly and caused the accident in which you suffered injuries. A Redding truck accident lawyer can help you seek financial compensation for your injuries. 
The emotional and physical toll of recovering from a truck accident can be almost unbearable. Financial strain, family strife, and job loss can cause you to suffer severe emotional distress. Healing from your injuries should be your number one priority. A truck accident lawyer can handle every aspect of your truck accident case. 
Holding companies are often the owners of commercial trucks. These entities typically own and operate an entire group of commercial trucks. The majority of holding companies understand that accidents may occur and therefore obtain liability insurance to protect themselves. 
The business organizations that own commercial trucks do not take their time defending themselves in a civil lawsuit. They take swift action and assert affirmative defenses immediately when they are served with a complaint. Most holding companies will hire independent investigators to analyze a truck accident scene, collect witness statements, and procure documentary evidence. 
Insurance companies may attempt to deny or delay your insurance claim. Holding companies will want to demonstrate to the insurance company that you were responsible for causing the truck accident. As for-profit entities, insurance companies do not want to share their earnings with accident victims. You may be offered a low settlement amount at the outset of your truck accident case. 
A Redding truck accident lawyer can provide you with skilled legal representation. Most insurance companies will take you seriously if you have a lawyer on your side. However, you may have a difficult time participating in settlement negotiations with insurance companies if you do not retain an experienced truck accident lawyer.
Our client was stopped at a two-way stop sign before proceeding into an intersection where he was struck by a police cruiser traveling 70 mph, resulting in serious injuries.
– 
ARASH KHORSANDI
The Most Common Types of Truck Accidents in Redding
Frontal collisions with smaller automobiles are the most common type of truck accident that causes serious bodily injuries. Approximately 58% of deadly accidents and 51% of all accidents involving trucks are frontal collisions. 
Frontal collisions take place when a truck driver passes over the middle line and begins driving in the opposite lane. Large trucks are heavy, and their sheer size can overcome passenger vehicles, even when those passenger vehicles are equipped with airbags and other safety mechanisms. Unfortunately, many truck accident victims suffer serious bodily injury or death if they are struck by a moving truck. 
Nearly 24% of deadly accidents involving trucks are rear collisions. 26% of truck accidents are rear accidents. T-bone collisions account for other truck accidents that cause serious bodily injury or death. These types of accidents often take place at intersections. A truck driver may not make a complete stop at an intersection and cause a T-bone collision. 
Truck accidents also may take place during jackknife accidents. During these incidents, a truck can come to a complete stop and hold up traffic for hours. Many drivers cannot brake quickly enough, and end up colluding with the immobile truck. In some cases, an automobile may pass beneath a commercial truck, and the driver and passengers will be decapitated or suffer other deadly injuries. 
Truck accidents in Redding, particularly frontal collisions, can have catastrophic consequences. These incidents, from T-bone collisions at intersections to the harrowing outcomes of jackknife accidents, underscore the gravity of sharing the road with large trucks. 
If you've been a victim of such an accident in Redding, Arash Law is ready to advocate for you. Our expertise in handling these complex cases means we'll fight diligently to get you the compensation you deserve. Don't face these challenges alone; reach out to us for a free case evaluation.

Emperatriz Ayala
My husband had an accident 2 years ago, a 85 years old man hit him, the Arash law group works very well on my husband case that took 9 month and he won the case and my husband was happy with the results. A year later I got into an accident as well and I'm still waiting in my case is almost resolving and it's 9 months already. This people knows the law and they do their job right to help you out in getting the most for you to fight on your behalf. I strongly recommend the Arash Law firm they do things right in a efficient and professional manner.

Chris Zavala
Had a great experience with all the people at Arash law. Long story short was in a bad car accident. It was overwhelming and the whole process was a lot, but they kept me in the loop. They answered all my questions and gave me great advice. Couldn't be any happier. Would definitely recommend anyone looking for a personal injury lawyer. They'll guide you through the whole process!

Jill Smith
Having Arash Law handle my auto accident was the best decision I could have made. Everyone I interacted with was kind, professional and detail oriented. I am extremely happy with the outcome and would recommend them highly.

Joseph R. Porter
From start to finish, Arash Law firm is there every step of the way with close, constant, personal contact and attention. I never knew a Law firm could actually care so much for me as a person and what I was personally going through as well as the settlement I was going to recieve once my case was finally completed. Thank you to everyone at Arash Law for your ongoing support and communication. You are the ONLY firm I will ever recommend to someone who is need of a great attorny.

Monica Parra
I had an excellent experience with Arash Law. I will definitely recommend to my family and friends. I interviewed a few firms before deciding to work with Arash Law. What made my experience excellent was (i.e. head attorney being accessible to talk to and he answered all my questions and concerns, sensitive and thorough personel who completed in home intake & follow up process, being connected immediately to quality Physicians who addressed my injuries and recovery process, clear contract-read throughly to ensure its something you can commit to). Being in a car accident is a traumatic experience and I had a sense of peace knowing Arash Firm was walking with me throughout the whole process. Thank you Arash Firm for all your hard work and help. I am so grateful and appreciative for you all! 🙏 With Gratitude, Monica Parra
The Most Common Causes of Trucking Accidents in Redding
Nearly 20.7% of all commercial truck operators who are involved in a traffic accident have been a party to an accident in the past, which is a greater number than corresponding drivers who do not operate trucks.
A truck driver who causes a traffic collision often engages in the following behaviors:
Distracted driving
Fatigued driving
Not adhering to traffic signals
Not securing the cargo load
Tailgating other vehicles
Driving while intoxicated
Driving at an excessive rate of speed
Negligence is not the sole cause of truck accidents in Redding, California. The following are common causes of truck accidents:
Road hazards
Pedestrians entering the street
Dangerous environmental conditions
A manufacturing defect or design defect in the truck
Public entities, such as California, Shasta County, and the City of Redding, may be named as defendants in civil lawsuits. Approximately 420 miles of road stretch across Redding, California. A road hazard or other feature may have caused your injuries, and you may therefore hold the governmental entity liable for your injuries.
In Redding, truck accidents often stem from various causes, from distracted or fatigued driving to unexpected road hazards. With around 420 miles of roads in Redding, factors like dangerous environmental conditions or truck design defects might be at play.
In some cases, the City of Redding or other governmental entities might be accountable for the mishap. Arash Law is prepared to be by your side if a trucking accident has affected you or a loved one.
Contact our seasoned Redding truck accident lawyers for a free and confidential case evaluation. Trust in our expertise to navigate the complexities and advocate for the compensation you deserve.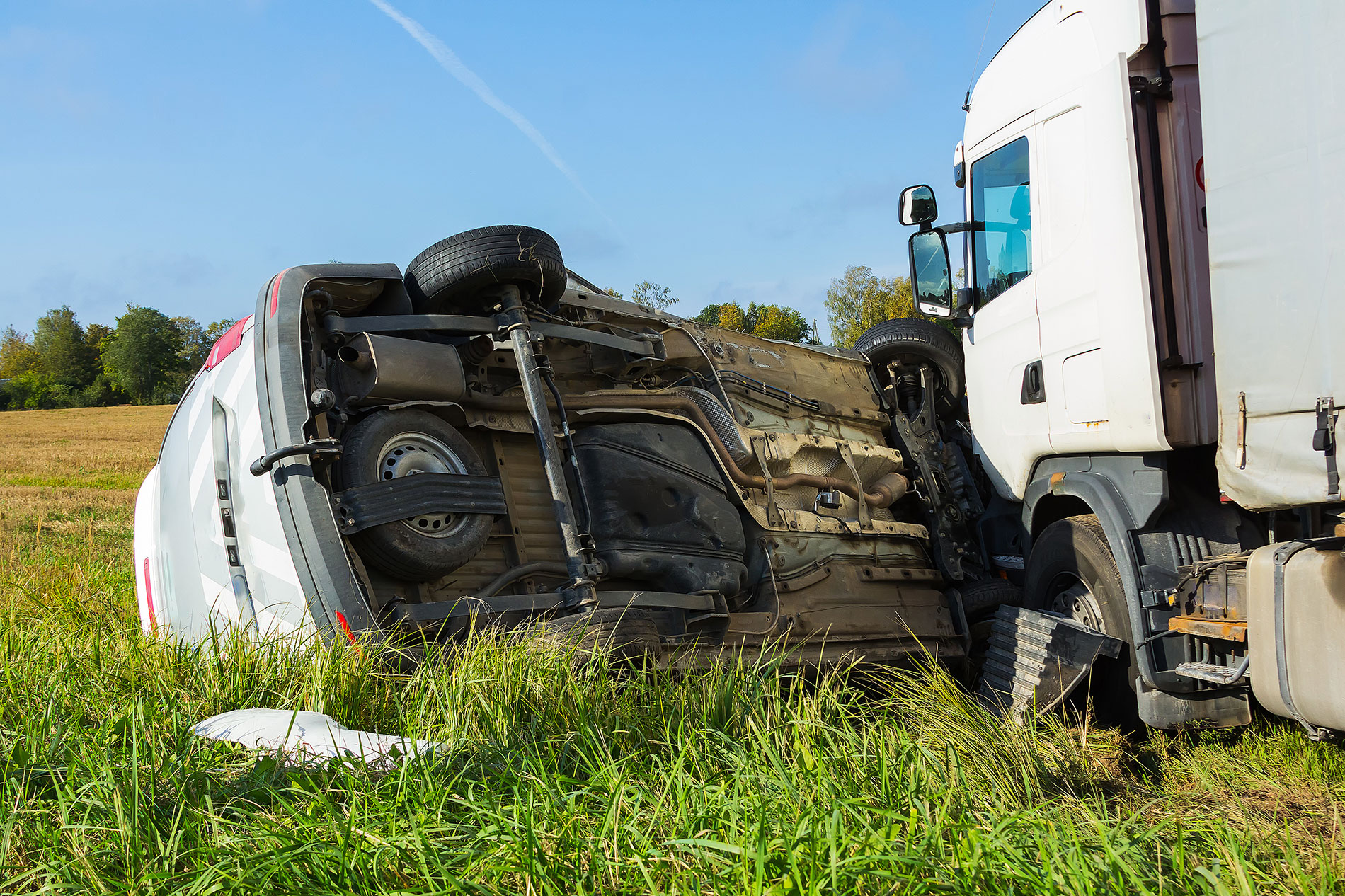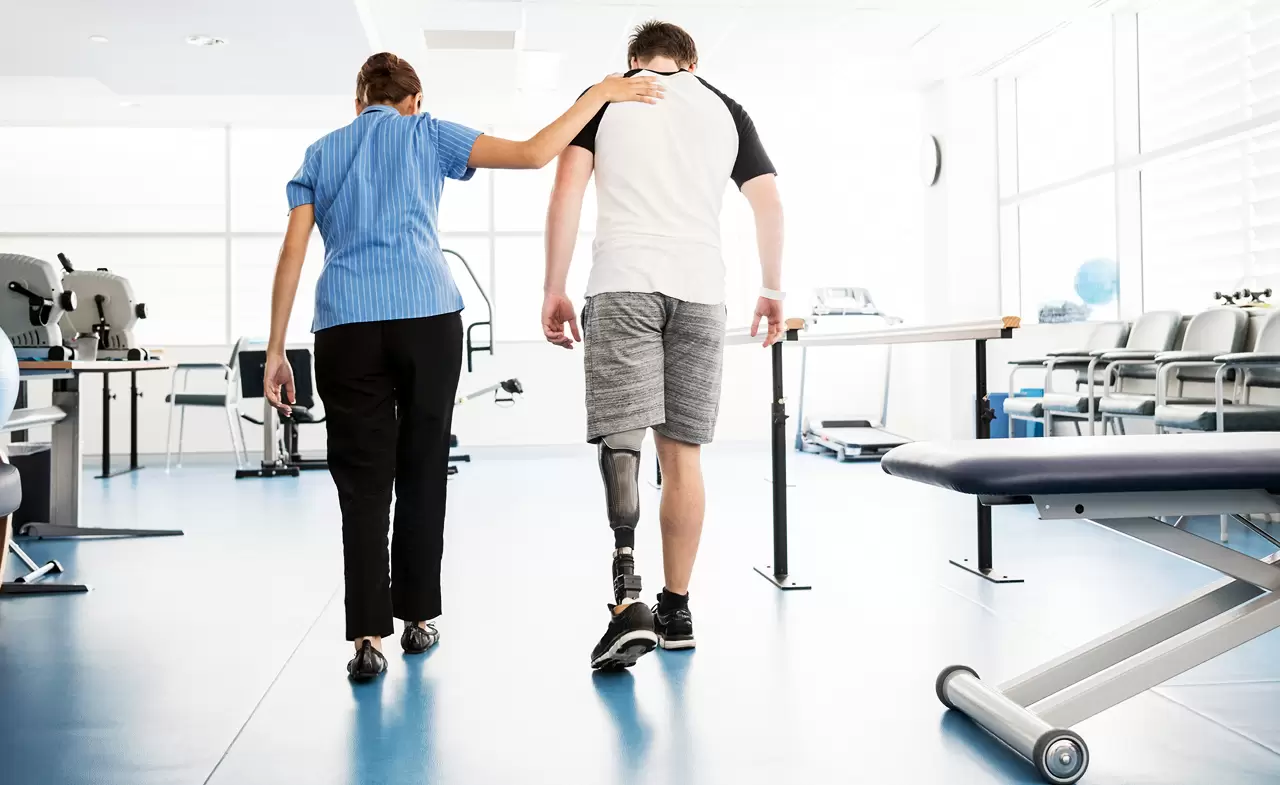 The Most Common Types of Injuries in Trucking Accidents
The following are common injuries that victims suffer during truck accidents: 
Internal organ injuries
Amputations
Traumatic brain injuries
Fractured bones
Although this list of injuries victims suffer during truck accidents is not exhaustive, these are the most common types of injuries that take place during truck accidents.
The Parties Who May Be Liable for Your Injuries After a Trucking Accident
It may be difficult to specify which parties may be liable for your injuries. The truck driver is not always the party who is responsible for causing the truck accident. The trucking company is the party that is most often held liable for causing the accident and any resulting injuries. Trucking companies are liable for the conduct of their employees, and many trucking companies convince their drivers to violate trucking regulations to save money and time. 
It is possible that the truck driver will be held legally liable for your injuries. Some truck drivers own their trucks, and they may have been negligent or reckless while operating their trucks. Cargo teams and the company that manufactured the truck may also be liable for the injuries you suffer during a truck accident. 
Trucking accidents occur under many different circumstances. A truck driver may have caused the accident in which you suffered an injury. But if the truck driver was clocked in and working for their employer, then the trucking company itself may be liable for your injuries under a theory of vicarious liability. 
The truck driver may have engaged in negligent or reckless conduct, but it still may be unclear whether or not they are responsible for the damages you suffered or if the trucking company will be held legally liable. A truck driver is either an employee or an independent contractor, which is an important distinction. The trucking company may be liable for the truck driver's actions if the company employed the driver. However, if the truck driver was merely an independent contractor, then the truck company may not be liable for the conduct of the truck driver. 
A company that manufactured the vehicle or its parts may be liable for your injuries if a manufacturing defect or design defect contributed to the truck accident. Also, governmental entities may be liable for your injuries if road hazards cause the trucking accident. 
Determining liability in truck accidents is complicated, often involving various potential parties.
Whether it's the trucking company, the driver, the manufacturer, or even a governmental entity, it's essential to have experienced representation to guide you. If you or a loved one have been injured in a trucking accident in Redding, our team at Arash Law is here to help.
As skilled Redding truck accident lawyers, we understand the nuances of such cases and will work diligently to identify all responsible parties. Don't navigate this complex legal landscape alone; contact us at (888) 488-1391 for a free and confidential case evaluation. We're dedicated to fighting for the rights of truck accident victims in Redding and throughout California.
Time Limitations for Filing a Civil Lawsuit in Redding
Under California law, injured accident victims must file a personal injury claim within two years of the date of the accident. The statute of limitations period is a time bar that limits the time within which a party may assert legal claims. Wrongful death lawsuits are also governed by a two-year statute of limitations period. 
Exceptions do apply to the statute of limitations period. However, these exceptions only apply in specific circumstances, such as if the defendant is a governmental entity or if the victim is under the age of eighteen. A truck accident lawyer can help you determine which statute of limitations period applies to your case. 
Establishing Negligence Following a Trucking Accident in Redding
Truck drivers are sometimes exposed to risks that other drivers do not face. But not all truck drivers are automatically liable for all truck accidents. An injured victim must establish liability by proving that the truck driver was negligent. Typically, an injured victim proves negligence by satisfying four elements: duty, breach, causation, and damages. Essentially, a party is negligent when they do not adhere to the standard of care and act as a reasonably prudent person would have acted under similar circumstances. 
Two drivers may both be responsible for causing a truck accident. However, even if the victim was partially negligent, they can still pursue financial compensation for their injuries. The total damages award will be reduced in accordance with the degree to which the injured party was at fault for the truck accident. 
Determining who's at fault in a trucking accident in Redding can be complex. Even if multiple parties contributed to the incident, victims still have rights. As Redding truck accident lawyers, Arash Law is well-equipped to navigate these nuances and help you build a robust case. 
Whether you're partially at fault or entirely blameless, you deserve compensation for your suffering. Don't tackle this challenge alone. Call Arash Law at (888) 488-1391 for a free and confidential evaluation, ensuring you get the justice you deserve.
The Benefits of Retaining a Truck Accident Attorney
Seeking financial compensation for your injuries following a trucking accident without the assistance of a lawyer can be extraordinarily frustrating. Filing deadlines, motions, and depositions are just some of the tasks that must be completed during a truck accident case. 
Truck companies often have many experienced attorneys representing their interests. You do not want to risk losing out on the financial compensation you deserve. Retaining a truck accident attorney will allow you to take the time you need to recover from your injuries.
Contact Arash Law Today to Speak with a Winning Redding Truck Accident Attorney