Our Redding Injury Law Firm

Doesn't Just Win,


We Win Big!
You May Be Entitled To Compensation

Arash Khorsandi's Redding Injury Law Firm

Turning Injured Victims Into Victors
Arash Law, led by Arash Khorsandi, Esq., is aware that the term "accident" is too general to describe the majority of cases involving personal injury. The majority of times, when something terrible happens, it's because someone was careless and set off a chain reaction. Anyone who owes another person a duty of care and then fails to uphold that duty can be held legally responsible for any harm that results.
Our personal injury law firm in Redding is dedicated to helping people who have been hurt because of someone else's carelessness get justice and fair compensation for their pain. If you've recently experienced a traumatic event, you can rely on us to help you recover and move on with your life. The hardworking lawyers on our legal team have been practicing personal injury law for decades. Call us at (888) 488-1391 for a free consultation and find out why we're the go-to law firm for accident victims in Redding.
SM v. Doe Defendant (settled on 10/14/2020) – settlement in a case involving a client who sustained a spinal cord injury and mild traumatic brain injury when he fell off a roof. The team at Arash Law secured an additional $610,000 as part of the third party settlement.
– 
TINA ESHGHIEH
Did you sustain a personal bodily injury?
Were injuries caused by someone's negligence?
Do you have recoverable damages or losses?
IF YES, You may be able to recover financial compensation. TELL US MORE:
The Most Dangerous Intersections in Redding, CA
The number of motor vehicle collisions in Redding is high, including those involving motorcycles, big trucks, and other commercial vehicles. Due to the city's proximity to Interstate 5 and State Route 299, this is not surprising. Accidents happen on busy roads and at some of the busiest intersections in the town, causing serious injuries.
Some of the riskiest intersections include:
Cypress Avenue at Bechelli Lane
Cypress Avenue at Hilltop Drive
Market Street at Lake Boulevard
Market Street at Shasta Street
Pine Street at Tehama Street
High Traffic Intersections in Redding Can Lead to More Automobile Accidents
There are many different causes of traffic accidents, including:
Alcohol or drug consumption
Over time, red-light cameras have been put up at busy intersections in Redding to cut down on car accidents. Local news said that red-light cameras were put at the intersections where there were the most car accidents.
We can investigate your car accident for you. We can recover evidence that shows how the accident occurred. We can request a copy of the official police report and traffic camera footage to demonstrate how the other party contributed to the accident.
Personal Injury Settlement
Our client was the victim of a rear-end accident who was left injured and severely in pain. Arash Law was able to outshine other injury law firms when he searched online, and thankfully we were able to handle everything for our client from A to Z — All that he had to do was ask and focus on his recovery. Our client's life has changed forever, and the compensation received for the pain and suffering has opened paths for new lifelong opportunities.
Personal Injury Settlement
Our client was the victim of a rear-end accident who was left injured and severely in pain. Arash Law was able to outshine other injury law firms when he searched online, and thankfully we were able to handle everything for our client from A to Z — All that he had to do was ask and focus on his recovery. Our client's life has changed forever, and the compensation received for the pain and suffering has opened paths for new lifelong opportunities.
Accident Cases Our Firm Represents In Redding, CA
We could help you if you were injured due to someone else's negligence or recklessness.
We've handled situations involving:
Car accidents
Truck accidents
Motorcycle accidents
Bicycle accidents
Slip and falls/premises liability
In-patient nursing home/hospital
In-home healthcare, elder abuse (bedsores, dehydration, slips, and falls)
Product liability
Sex abuse
Dog bites
Brain injury
Traffic Accident Injuries - Types and Severity in Redding, California
Traffic accidents can result in severe, permanently altering injuries because they are traumatic, violent events. Among the most common car accident injuries are:
An injury caused by jerking the head or neck can be called whiplash. A vehicle's momentum rapidly changes if it collides with another car or an object on the road. These injuries can cause neck pain, back pain, spinal problems, shoulder tenderness, and other medical conditions.
Similarly to whiplash injuries, concussions occur when the brain bounces back and forth inside the skull, which is caused by force. Concussions can cause memory loss, motor skill loss, and even paralysis.
Car accidents often result in broken bones due to the traumatic forces applied to the bones. Traffic accidents often result in broken bones because of the impact involved. It can take a long time for broken bones to heal, and it usually requires extensive rehabilitation to recover fully.
A car accident can cause internal bleeding, a particularly severe injury since it is often not immediately apparent afterward. When internal organs are forcibly punctured or ruptured, blood or other liquids are released into your body, leading to swelling and blood loss.
A spinal cord injury can occur when the spine is subjected to sufficient force or torque. Your spinal cord is the central channel through which your brain communicates with the rest of your body. Accidents that damage your spine could result in serious, lifelong injuries.
Contact our Redding law firm immediately if you have been injured, regardless of whether it is one of those listed above or something else caused by an accident, so that you can receive the proper medical attention.
Your Personal Injury Case Must Abide by California's Statute of Limitations
The statute of limitations in California determines when a personal injury case must be filed. In most cases, plaintiffs have two years from their injury to file a lawsuit. Wrongful death lawsuits have a two-year filing period from the date of the victim's death.
We can determine your case's filing deadline by examining the accident report for your injuries. The police station closest to the accident scene can provide a copy if you don't have one. You may need a copy of your loved one's death certificate to determine the filing deadline for your wrongful death case.
9 Steps To Take After A Traffic Accident In California
Taking these nine steps after your car accident can help protect your health and your rights to compensation:
Call 911

Anyone who is hurt or has significant damage to their vehicle or property should call 911 immediately. Accident reports are prepared by the police, which serve as records of incidents, and medical personnel can begin treating injured victims directly after the accident.

Get medical attention

Medical attention should be provided to serious injury victims as soon as possible. The wounds should still be checked out by a doctor immediately, even if they seem relatively minor. When injuries are sustained in an accident, they may appear insignificant, such as soft tissue injuries, stiffness, and internal damage. The condition of an illness can deteriorate over time. A preliminary medical report is essential supporting documentation if you decide to pursue compensation.

Take pictures

Photographs of your vehicle, injuries, the accident scene, and anything else relevant can be valuable evidence when filing a personal injury claim.

Don't acknowledge fault or apologize

It is never a good idea to admit responsibility for the collision to the police, witnesses, or the other driver. Often, accidents are confusing and happen very quickly. Affirming guilt or expressing regret may jeopardize your ability to receive compensation, even if you were not at fault or only partially responsible for the accident.

Gather information

Ensure you get the other driver's full name, address, license plate number, and insurance policy number. If there are any witnesses, get their contact information so your attorney can contact them.

Write down what happened

Record all the details you can recall about the accident as soon as possible. You will likely receive compensation if you share more information about what occurred.

Don't talk to the insurance company

An insurance provider might contact you after the collision and ask you to sign a settlement agreement. You should avoid signing anything and taking any calls if you can. If you consent to any settlement, you might lose your right to complete compensation for the accident.

Keep copies of records and receipts

Keep receipts for all costs associated with your accident. You may obtain reimbursement for medical expenses, car rental, auto repairs, medications, and travel to and from the doctor's office with proper documentation.

Call a lawyer

A California car accident lawyer can assist you in obtaining the highest possible compensation for your medical expenses and lost wages by defending you against your insurance company and collecting and submitting all accident-related evidence on your behalf.
Call Our Personal Injury Law Firm in Redding, CA Today
Get The Latest News from

The Best California Accident Law Firm Today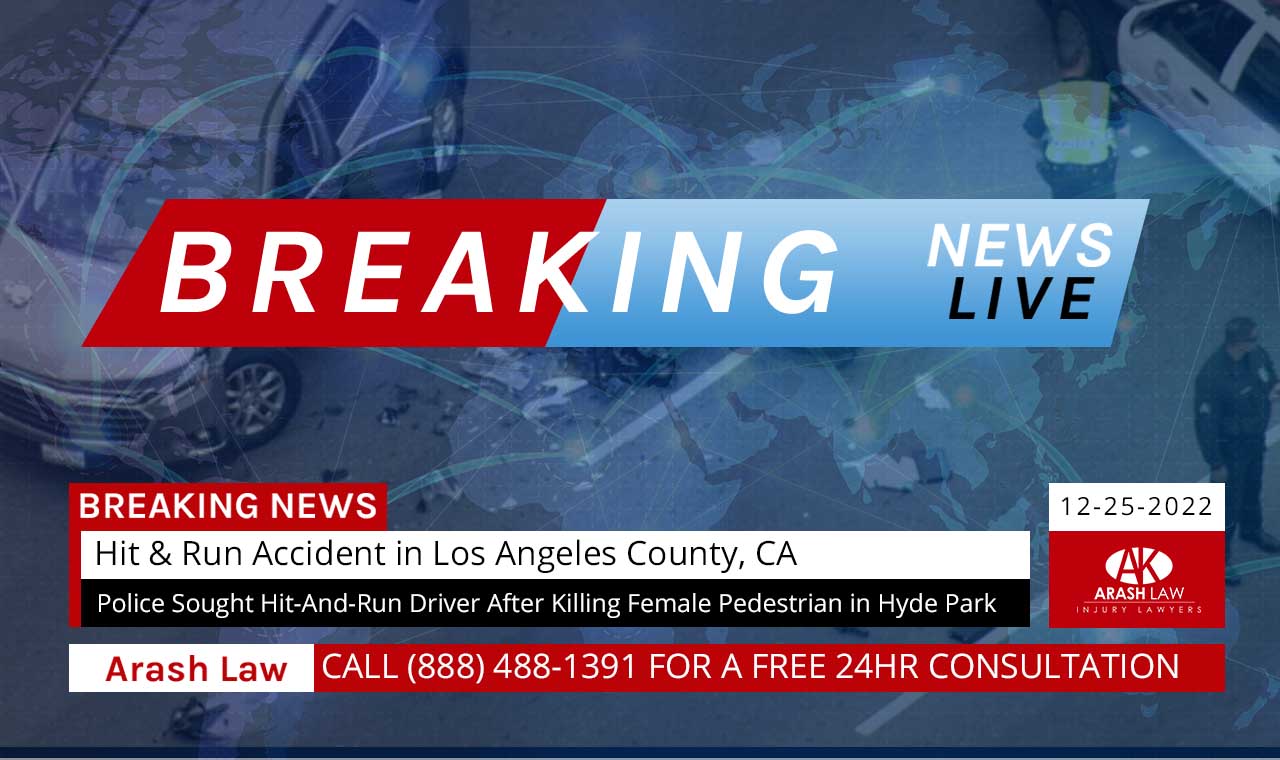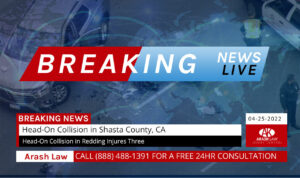 [04-25-2022] Shasta County, CA – Head-On Collision in Redding Injures Three
Three people were hurt after a major head-on traffic collision in Redding on Monday evening, April 25, 2022. The collision occurred at approximately 6:16 p.m. on the eastbound lanes of Highway 299 and the Old Oregon Trail off-ramp. A Toyota Tacoma veered into the opposite lanes for unclear reasons and ...