Police arrested a man after hitting a stranger with a baseball bat in a Fort Smith Walmart Branch on June 14, 2014.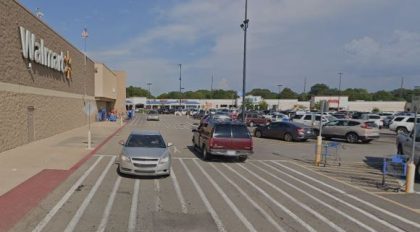 The suspect was identified as 25-year-old Corey M. The intentions behind the attack were quite eccentric.
Mosley explained to authorities how he had watched a film depicting a character hitting someone else with a baseball bat, and he wanted to try it.
Mosley then went to a Walmart located at 8301 Rogers Ave. Authorities believe that Mosley may have chosen a bat within the store and looked for a vulnerable victim.
He later found his victim in the electronics department; the victim was looking at DVDs before the attack. He then struck the random woman with a baseball bat at the back of her head.
The victim was identified as 18-year-old Ashlyne R. She sustained serious head injuries from the attack. She was immediately taken to an area hospital and was treated for her injuries. Authorities believe that the suspect may have been mentally ill. He was arrested on a charge of battery. He was being held behind bars on a $20,000 bond.


Contact Arash Law Now
Have you been a victim of serious crimes similar to this one? Contact our law firm now, and we will serve as your legal guardian throughout the process.
For immediate assistance, call our toll-free 24-hour lawyer helpline at (888) 488-1391, any day of the year. Our industry-recognized personal injury attorneys in California will answer every question you have and provide you with a free, in-depth case evaluation to see if you have a case.