Most accidents take place in the evenings and on the weekends. There is also an increase in fatalities, particularly drinking and driving fatalities, over the holidays. In 2019, drunk driving deaths increased by 129 percent, and 62 percent of drunk-driving fatalities occurred on the weekends from Fridays through Sundays.

It is estimated that approximately 4.4 million Americans are injured annually in a car accident. There are several reasons why car crashes happen and why they occur at specific times. Knowing when the accidents are most likely to occur can help you to avoid them.

At Arash Law, we know the devastating impact they have on a family. Car accidents will happen in the evening and on the holidays more often than they will any other time. These times make car accidents so much more devastating.

If you or a loved one has been in a car accident, we know the pain and suffering you are experiencing. We can help. Call our California car accident attorneys at (888) 488-1391 for a free review of your case.

Vulnerable Locations for Car Accidents
It is not just an urban legend that most car accidents occur very close to home. Much of this belief stems from the fact that drivers get more comfortable in their neighborhoods and work communities. We are typically less vigilant on the roads when we are in familiar surroundings. The most vulnerable locations for car accidents are in the most common places.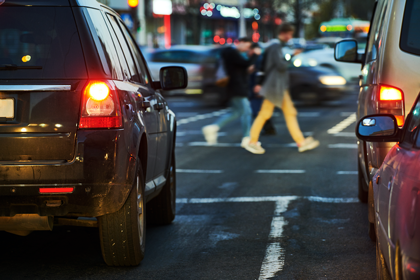 It is a kind of false sense of security. We don't throw caution to the wind. However, when we are in unfamiliar regions, we pay more attention to road signage, traffic lights, and the traffic around us.

Stoplights are commonplace for rear-end collisions. These often happen close to home or close to places we are familiar with, such as work and our children's schools. Drivers go fast and think they have a lot of room to slow down when they don't.

Intersections are hot spots for similar reasons. Today, even experienced drivers forget who has the right-of-way. Many drivers also just don't care. They just go through the intersection whenever they want.

Parking lots are another very common hot spot for car accidents. It is easier to speed here. There are not often fatalities in parking lots, but these are still very dangerous spaces to drive.

Vulnerable Times for Car Accidents
The most vulnerable times for car accidents are evenings and weekends, but it can get more specific than that. Rush hour or the commute hour is a hot time for car accidents. In many regions, happy hours at the bar are close to this time frame as well, and there will be crash data from the roads then as well.

The National Safety Council notes that the peak time for crashes occurs between 4:00 p.m. and 7:59 p.m. local time, but the times change seasonally. During the spring and summer, crashes peak between 8:00 p.m. and 11:59 p.m. In the summer, crashes that are not fatal tend to peak between noon and 3:59 p.m.

Similar data indicates that Tuesdays are the safest days on the roads, while Saturdays are the most dangerous on non-holiday weekends. One study found that in one year, where there were 37,461 lives lost on the roads in 2016, 6,802 of them occurred on one Saturday. Fridays and Saturdays were the second and third ugliest days of the week for car crashes.

What Time of Day Do Most Accidents Occur?
Car accidents do happen at typical times, with late afternoons and early evenings being the most common times to get into a car accident. We also know that weekends and holidays are hot times for crashes. Additionally, there are certain kinds of car crashes that have a pattern with a time of day as well. Drinking and driving accidents, for example, happen more on the weekends and at night than it does during the day and during the week.

There are more fatalities in the 2:00 a.m. period with drinking and driving than at any other time of day. Hit and run accidents typically occur between 5:00 p.m. and 7:00 p.m., and also between midnight and 2:00 a.m. as drivers feel with fewer people on the roads, they have a greater chance of getting away with it.

It is important to note, however, that there are traffic cameras everywhere on America's roads now. Hit and run drivers very often get caught because of these cameras or witnesses they did not see or did not count on. At Arash Law, we have seen every possible kind of car accident that could happen over the last several decades. We have hit-and-run accident lawyers that can examine a potential lawsuit for you.

Although every human situation is unique, solving and settling accidents also tend to have a formula to them. If you are having a problem with a car accident and collecting compensation, we can help. We have been helping our clients investigate California car crashes for years and also helping them to collect the compensation they deserve.

We can help you too. It doesn't matter what situation you or your loved one has been in with your accident; we can help. Call the California motor vehicle accident attorneys at Arash Law at (888) 488-1391 for a free review of your case.

Where Do Most Car Accidents Happen?
Most car accidents happen in the most common places, in places where there are the most drivers, or drivers feel safer on the roads. Rural areas, for example, have a large number of accidents. In 2019, the rate of accidents in rural areas was two times higher than the rate of accidents in urban settings.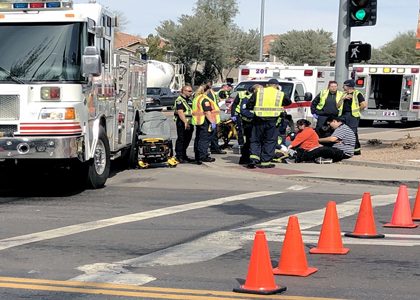 Here, there is more room on the roads. Drivers find that with less traffic, they have more opportunities for speeding. With 19 percent of Americans living in rural areas, it is estimated that almost half of traffic fatalities occur on rural roads.

Stoplights are another common area for crashes, with many of them fatal. We all have occasions where we have underestimated how much time it takes to brake at a light. Even the best drivers will go through a light if they can't stop in time, and that will cause an accident. Or, they brake too quickly without enough room, and a rear-end collision occurs.

At an intersection, many drivers also forget who has the right-of-way, or they aren't paying attention. A text comes in at a really bad time, or a driver reaches for their coffee when the lights change, or they need to turn. Being confused or distracted causes collisions.

Parking lots and garages are other common places for collisions. It is easy to hit a parked car when one is backing out of their parking space, if they aren't checking their blind spots, or there are darker conditions. There are also higher volumes of pedestrians in parking garages.

Our familiar surroundings are also dangerous places to drive. We speed down our street to get into our driveway or get out of it in the morning. We can reverse without thinking because we know our street so well. These are just a few examples of thousands of things that can happen in our streets with our cars.

We don't have these problems on road trips because we don't know the area, and so by nature, we are paying more attention. These are just a few of the most common places where car accidents occur. When you have been in an accident, it can be devastating. Your whole life will change in an instant. A personal injury lawyer can help you to understand how it happened and help you to get the compensation that you deserve.

Contact a California Personal Injury Lawyer for a Free Consultation
When you have been in a car accident, it may feel at first like you know exactly what happened and what you should do about it. But as things unfold, the situation becomes more complicated. People aren't honest about the situation, witnesses change their recollection of events, or injuries seem more severe than when it happened.

At Arash Law, we know how to help car accident victims get to the bottom of their crashes and find out what really happened. You don't have to bear the brunt of this burden alone. We can help. Contact the car accident lawyers at Arash Law at (888) 488-1391 for a free review of your case, and we'll fight for you to get the compensation you deserve.