We Educate Injury Victims in Order to Empower Them
At Arash Law, we believe in protecting the legal rights of injury victims, meaning that we fight hard during settlement negotiations – and in court, if necessary. But it also means that we teach injury victims what to do to protect their own legal rights. Before you hire an attorney, your legal rights are already in jeopardy.

It is important to know what to say and do in order to protect yourself before you are able to hire a lawyer. The best way to protect your own legal rights is to learn about them. Knowledge is power, and we believe in empowering injury victims to protect their own legal rights.

Our website has all sorts of helpful information about what to do before an accident occurs, what to do at an accident scene, and what to do once you have hired an accident lawyer. By learning about your legal rights, you will be in the best possible position to protect them, even when you have not yet hired an attorney.

We Provide Practical Advice That Helps You Protect Your Legal Rights.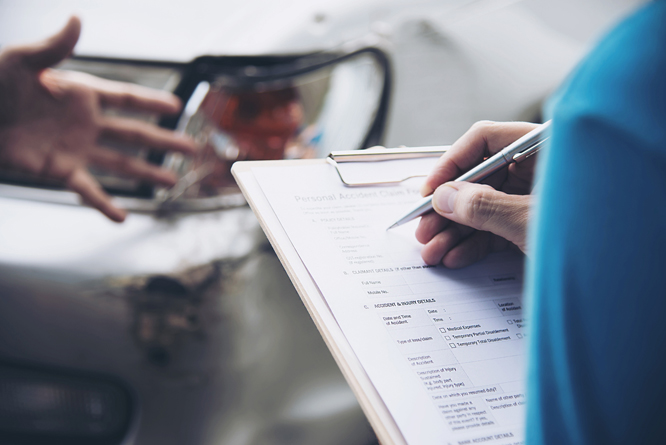 Some lawyers have a hard time explaining legal concepts to their clients, making it difficult to understand what your legal rights are and what you should be doing to protect them. Our skilled injury lawyers at Arash Law do not talk in "legal-ese." We know how to talk to clients, and we know how to give them practical advice that empowers them to protect their legal rights.
For example: what should you do if the other driver's insurance company calls to talk to you about your injury claim? If you have already hired an attorney, you can simply refer the caller to your lawyer's office, but what should you say if you do not yet have counsel? The information on this website will give you practical advice about what to say and do before you have hired an attorney.
We also provide advice about what to do at the accident scene, how to pay your medical bills before your case has settled, and how to document your ongoing pain and suffering to ensure that you are fairly compensated for it. Finally, our website warns you about tricks the insurance company might use to try to get out of paying you what you are fairly owed.

We Provide Information on How to Protect Your Legal Rights – Before an Accident Even Happens.
The best way to avoid legal liability is to prevent an accident from happening at all. It might sound strange, but in many cases, the best legal advice we can give our clients is practical advice to help them avoid accidents in the future. On our website, you will find information concerning:
Preventing accidents is just one strategy. Obviously, accidents happen, and we all must be prepared for them, which is why the law requires drivers to carry liability insurance to pay for damages they cause. Employers must also carry worker's compensation coverage, and mortgage companies require homeowners to carry a homeowner's insurance policy.
On our website, you can learn more about the different types of insurance coverage available and how to make sure that you have comprehensive coverage to ensure that you are financially protected from any type of accident.

​We Provide Information on How to Protect Your Legal Rights After an Accident Occurs.
In many cases, your legal rights are most vulnerable immediately after an accident occurs because your focus is on the accident – not saying or doing the right thing. Anything you blurt out in the confusion of an accident scene could later be used against you by an insurance company or defense attorney, which is why it is important to know what to say and what to do after you are involved in an accident.

Our website provides helpful guides with practical advice about what you can do to protect your legal rights after an accident occurs. Even after you leave the accident scene, your legal rights are still at risk until you hire an injury lawyer, which is why it is important to hire an accident lawyer as soon as possible. You should also check our website to learn more about what you should say to the insurance company before you have hired an attorney.

We Provide Information About a Wide Range of Accidents and Injuries.
There are many different types of accidents and many types of injuries that can occur. It is important to hire an injury lawyer who has experience handling your particular type of accident case. For example, a case involving complex brain damage presents different legal issues than a case involving whiplash after a low-impact auto collision.

The skilled accident lawyers at Arash Law are skilled in handling all types of personal injury cases. There are many types of accidents from which a person can be injured, including:

Accidents involving vehicles that are "lemons"
Auto accidents are just one type of common accident that gives rise to a personal injury claim. Here on our website, you can learn more about auto accidents, slip and fall accidents, workplace accidents, construction accidents, and product injury cases. You can also learn more about the many types of injuries that can be suffered in an accident. These include:

Whiplash
Head and neck injuries
Broken bones
Internal bleeding
Crush injuries to the internal organs
Broken bones
Soft tissue injuries
We Provide Information on the Latest Technologies and How They Can Affect Your Legal Rights.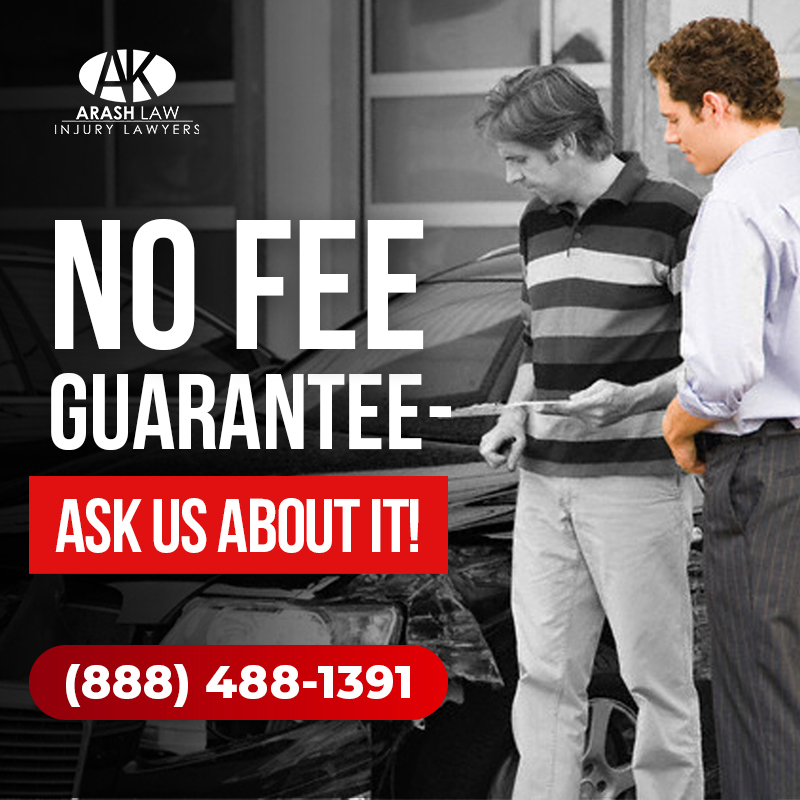 You might be surprised to learn that new technologies can affect your legal rights. New technologies create new legal issues. It is important to work with an injury lawyer who knows how to deal with these issues. Some common cases concern:

Drivers who are distracted by the smartphone, built-in navigation program, or entertainment system
Dispute over who is at fault for an accident involving an Uber or Lyft
What happens when a rideshare driver causes an accident while on the app
The use of new electronic logging devices to prove that a truck driver caused an accident after ignoring legal rest requirements
Accidents involving electric scooters
How digital traffic data can be used to prevent accidents
These are just a few examples of the many legal issues that can come up when new technology is released. Because vehicles are constantly using new and improved technologies, accident lawyers must stay up to date on the latest changes – as well as the new legal questions that they create. The experienced car accident lawyers at Arash Law stay current on the latest developments in both technology and the law. Our website also provides practical advice on using new technologies safely in order to prevent accidents and reduce your risk of liability or injury.