Beverly Hills

Hit-and-Run Accident Lawyers
with over $500 Million Recovered in Compensation for Injury Clients.
You May Be Entitled to Compensation

hit-and-run accidents happen,

Our Beverly Hills Injury Lawyers Can Help.
Beverly Hills is a city that is a little more than 10 miles northwest of Downtown Los Angeles. Well known for being home to a more lavish lifestyle, Beverly Hills is commonly associated with Rodeo Drive, which has been commonly called the most expensive street in the world. CBSLA-TV reported that Beverly Park Circle had a median home value of $16,489,565, while Beverly Park Terrace had a median home value of $15,813,337.
The 2020 United States Census reported that Beverly Hills had a population of 31,896 as of July 1, 2021, and 53.2 percent of the population was female while 19.7 percent was under 18 years of age, 22.9 percent was 65 years of age or older, and 2.8 percent was less than 5 years of age.
Of the Beverly Hills population, 74.0 percent were white alone (not Hispanic or Latino), 11.3 percent were Asian alone, 7.5 percent were Hispanic or Latino, 6.3 percent were two or more races, and 1.5 percent were Black or African American alone. The mean travel time to work for Beverly Hills residents was 26.3 minutes between 2017 and 2021, with 59.4 percent of residents being in the civilian labor force during those years.
While Beverly Hills is more commonly associated with an upscale quality of living, people should not think that the area is immune from many of the same difficulties and challenges proposed by other areas of California. The truth remains that car accidents are just as common in Beverly Hills as they are in any other city in the Golden State.
In addition to the aforementioned Rodeo Drive, other common streets in Beverly Hills include Mulholland Drive, Sunset Boulevard, Santa Monica Boulevard, Beverly Drive, and Coldwater Canyon Avenue. All of these streets can see various types of accidents, ranging from read-end collisions to T-bone collisions and even hit-and-run accidents.
The Los Angeles Times reported in 2015 that pedestrians were involved in 1 in 10 traffic accidents in Los Angeles between 2002 and 2013, but represented over 35 percent of road deaths. CBS News reported that the 2,049 deaths in the United States resulting from hit-and-run crashes in 2016 included 337 fatalities in California, which was the highest number the state has ever seen and a 60-percent increase over 2009.
California Vehicle Code § 20002 establishes that a person involved in an accident resulting only in property damage must immediately stop their vehicle at the nearest location and locate and notify the owner or person in charge of the property or leave in a conspicuous place on the vehicle or other property damaged a written notice giving the name and address of the driver and of the owner of the vehicle involved. Failure to fulfill these obligations will constitute a hit-and-run offense that is punishable by either up to six months in county jail, a fine of up to $1,000, or both.
When you suffer injuries or your loved one is killed in a hit-and-run accident in Beverly Hills, do not wait to get in touch with Arash Law, founded by famous Fwh, because we can quickly assist you in recovering all of the financial compensation you are entitled to. You can call (888) 488-1391 or contact us online to take advantage of a completely free initial consultation.
A farm worker, suffered multiple broken bones and other orthopedic injuries resulting from an auto accident where the defendant driver attempted to make a left turn in front of our client in heavy fog.
– 
ARASH KHORSANDI
Hit-And-Run Accident Statistics
A study from the AAA Foundation for Traffic Safety stated that the 1,980 fatal hit-and-run crashes resulting in 2,049 fatalities were the highest annual number of hit-and-run fatalities or crashes recorded since NHTSA began compiling statistics on fatal motor vehicle crashes in 1975. More alarmingly, 1,398 of these crashes involved non-vehicle occupants such as pedestrians or bicyclists.
In June 2018, the Los Angeles Daily News reported that only 8 percent of hit-and-runs are solved by the Los Angeles Police Department (LAPD), with prosecutors only filing charges in 73 percent of cases in 2017 and 63 percent in 2016. The National Highway Traffic Safety Administration (NHTSA) reported that while traffic deaths decreased by 4.5 percent between 2009 and 2011, fatal hit-and-run accidents increased by 13.7 percent.
When Hit-and-Runs Involve Bicyclists or Pedestrians
There is no getting around the fact that many hit-and-run accidents involve non-vehicle occupants like bicyclists and pedestrians. The simple truth may be that many drivers do not stop to report these kinds of accidents since they do not involve other vehicles.
It is important for any pedestrian or bicyclist struck by a motor vehicle to contact the police and report the incident quickly. Another basic fact of hit-and-runs involving pedestrians and bicyclists is that catastrophic injuries can be more common because non-vehicle occupants often have little to no protection in these cases.

Emperatriz Ayala
My husband had an accident 2 years ago, a 85 years old man hit him, the Arash law group works very well on my husband case that took 9 month and he won the case and my husband was happy with the results. A year later I got into an accident as well and I'm still waiting in my case is almost resolving and it's 9 months already. This people knows the law and they do their job right to help you out in getting the most for you to fight on your behalf. I strongly recommend the Arash Law firm they do things right in a efficient and professional manner.

Chris Zavala
Had a great experience with all the people at Arash law. Long story short was in a bad car accident. It was overwhelming and the whole process was a lot, but they kept me in the loop. They answered all my questions and gave me great advice. Couldn't be any happier. Would definitely recommend anyone looking for a personal injury lawyer. They'll guide you through the whole process!

Jill Smith
Having Arash Law handle my auto accident was the best decision I could have made. Everyone I interacted with was kind, professional and detail oriented. I am extremely happy with the outcome and would recommend them highly.

Joseph R. Porter
From start to finish, Arash Law firm is there every step of the way with close, constant, personal contact and attention. I never knew a Law firm could actually care so much for me as a person and what I was personally going through as well as the settlement I was going to recieve once my case was finally completed. Thank you to everyone at Arash Law for your ongoing support and communication. You are the ONLY firm I will ever recommend to someone who is need of a great attorny.

Monica Parra
I had an excellent experience with Arash Law. I will definitely recommend to my family and friends. I interviewed a few firms before deciding to work with Arash Law. What made my experience excellent was (i.e. head attorney being accessible to talk to and he answered all my questions and concerns, sensitive and thorough personel who completed in home intake & follow up process, being connected immediately to quality Physicians who addressed my injuries and recovery process, clear contract-read throughly to ensure its something you can commit to). Being in a car accident is a traumatic experience and I had a sense of peace knowing Arash Firm was walking with me throughout the whole process. Thank you Arash Firm for all your hard work and help. I am so grateful and appreciative for you all! 🙏 With Gratitude, Monica Parra
Defining a Hit-and-Run in California
While California Vehicle Code § 20002 establishes the misdemeanor offense relating to hit-and-run offenses involving only property damage, California Vehicle Code § 20001 is the state law that can make it a misdemeanor or a felony for a person to flee the scene of an accident resulting in injury or death. A person can be sentenced to up to five years in state prison and ordered to pay as much as $10,000 in fines.
The bottom line for a hit-and-run offense in California is that a driver was involved in an accident and did not stop to exchange information as required by the law. Certain cases may involve additional criminal charges, such as unlawful exhibitions of speed.
Who Pays Hit-and-Run Damages?
When a person has a hit-and-run claim in California, damages are typically going to be paid by one of the two parties:
Assuming that a hit-and-run driver is found and taken into custody, a person can file a claim against that motorist's insurance company the same way they will for any other accident. It is again important to remember that police departments have many difficulties in apprehending hit-and-run drivers, so you will always be best served by retaining legal counsel as soon as possible because an experienced hit-and-run accident lawyer in Beverly Hills can conduct their own independent investigation to help determine a driver's identity.
Your Own Automobile Insurance Provider
There is no getting around the fact that many hit-and-run drivers cannot be located, and people will often have to seek compensation from their own insurance companies. People who have uninsured motorist (UM) or underinsured motorist (UIM) claims will have greater chances of succeeding in these cases since their coverage will specifically apply when the other party does not have any insurance information. Some people without this protection can also be eligible for compensation, although it can be more difficult to obtain, and you will want to have a Beverly Hills hit-and-run accident lawyer's help in negotiating any possible settlement.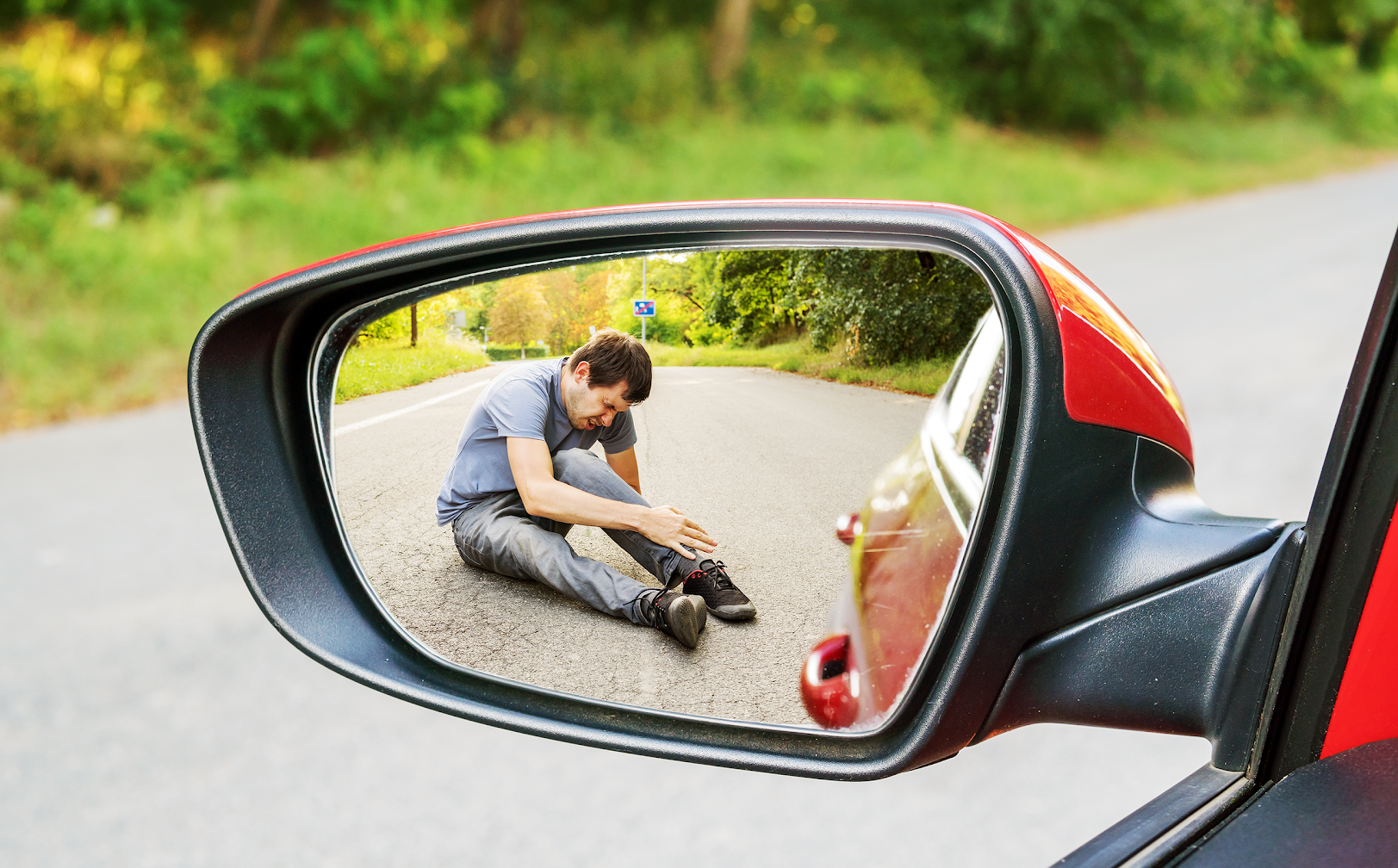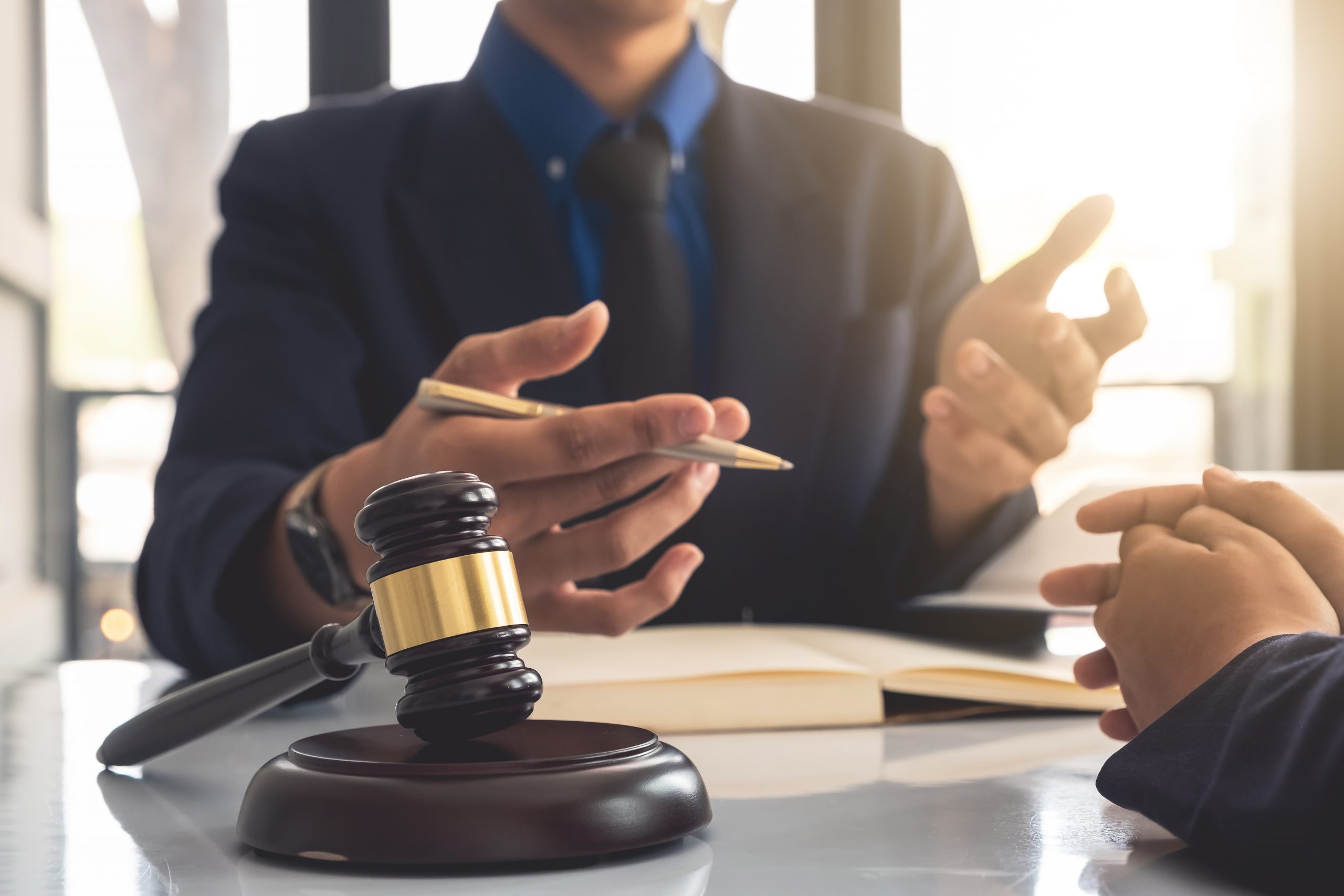 Common Questions About Hit-and-Runs in The 90210
Our clients often have numerous inquiries regarding their hit-and-run cases. Some of the most frequently asked questions include:
Is it still considered a hit-and-run if it was not my fault?
What if the damage was extremely minimal?
How can they track me down?
Regardless of fault for a motor vehicle accident, all people involved in the accident are required to stop and exchange information with other drivers. People should let their insurance companies sort out all of the details relating to the cause of a wreck, and people who suffer serious injuries will often want the insurer's help in recovering compensation.
Even when the damage an accident causes seems to be minimal, a person will be wise to play it safe and report the accident. Hit-and-run offenses can again lead to misdemeanor or possibly even felony charges in some cases.
While many hit-and-run offenders avoid ever being caught, people should not ignore how easily their information can be recorded and shared with law enforcement entities. Many businesses have surveillance, and while police departments have said that video footage rarely offers the kinds of views of drivers that are needed, it may still be possible to get license plate information.
Impact of Road Design on the Increased Likelihood of Hit-and-Run Accidents
The aforementioned AAA study noted that environmental factors had been associated with the likelihood of hit-and-run crashes. Some of these factors include lighting, roadway geometry, and crash location.
Hit-and-run accidents are less likely on roads that have more witnesses or traffic. Higher pedestrian traffic, however, can make a hit-and-run more likely.
The AAA study also noted that fleeing the scene was almost 4.4 times more likely when a crash occurred between midnight and 4 a.m. in comparison to crashes between 8 a.m. and 11:59 a.m. Nighttime crashes not only offer lower visibility for drivers to escape to, but many drivers at night are more likely to be committing unlawful traffic violations such as driving under the influence (DUI).
Statute of Limitations for Hit-and-Run Injury Claims
There are other reasons a court can toll (delay) a cause of action, including a victim being less than 18 years of age (in which case they get two years to file after turning 18), a victim being declared mentally incompetent, a victim dying within six months of the end of the statute of limitations, a victim being in prison, or a victim performing military services. You will want to speak to a local Beverly Hills lawyer experienced in hit-and-run accidents about what your filing options are and how your time limit can be impacted.
In a hit-and-run case, the statute of limitations can also be tolled while the Beverly Hills Police Department is still seeking the offender. You will not lose your right to pursue compensation simply because another person tried to avoid accountability for their accident.
What a Prosecutor Needs to Prove in a Hit-and-Run Case
When a person has a civil claim for damages stemming from a hit-and-run accident, they must prove their case by a preponderance of the evidence, which simply means more likely than not. A prosecutor pursuing a criminal case against a hit-and-run driver will have a much higher bar to clear, as they must prove a person's guilt beyond a reasonable doubt.
A prosecutor handling a hit-and-run case will be trying to prove that a person was driving when they caused a traffic accident and did not take any of the steps outlined in state law relating to actions that must be taken. The prosecutor does not necessarily need injury information, although it can help prove their case.
Personal Injury Settlement
Our client was the victim of a rear-end accident who was left injured and severely in pain. Arash Law was able to outshine other injury law firms when he searched online, and thankfully we were able to handle everything for our client from A to Z — All that he had to do was ask and focus on his recovery. Our client's life has changed forever, and the compensation received for the pain and suffering has opened paths for new lifelong opportunities.
Personal Injury Settlement
Our client was the victim of a rear-end accident who was left injured and severely in pain. Arash Law was able to outshine other injury law firms when he searched online, and thankfully we were able to handle everything for our client from A to Z — All that he had to do was ask and focus on his recovery. Our client's life has changed forever, and the compensation received for the pain and suffering has opened paths for new lifelong opportunities.
Consequences of Hit-And-Runs In Los Angeles County
Misdemeanor hit-and-run charges can be punishable by up to six months in county jail, a fine of up to $1,000, and as much as three years of summary probation. A person can also deal with two points being added to their driving record, which can cause an increase in their insurance rates.
A misdemeanor hit-and-run with injury is punishable by a minimum of 90 days in county jail up to one year. Felony hit-and-runs with injuries can result in as much as five years in prison.
Beverly Hills Felony Hit-and-Run Lawyers
When a hit-and-run accident causes injuries, a person will likely be facing felony charges under California Vehicle Code § 20001. Felony charges are always a big deal because the penalties are likely to be much more severe than a misdemeanor offense.
The requirements of a felony offense are somewhat similar to those of misdemeanor hit-and-run crimes, but a felony hit-and-run will also require a person's knowledge that an accident caused physical injury to another person. Such knowledge may be actual or constructive, meaning that the fact that a person should have known that another person had suffered an injury is often enough.
When a person causes an accident, and their car is a total loss because of the wreck, a prosecutor will very likely argue that the person should have known that their accident probably caused injuries or death.
What Kind of Financial Recovery Can I Pursue After A Hit-and-Run Accident?
Many people who have hit-and-run accident claims can be surprised when other insurance companies call them and make offers to settle their cases with lump-sum payments, but people also need to be aware that such offers are usually lowball amounts that are nowhere near what people are actually entitled to. You will want to be sure you have a Beverly Hills hit-and-run accident lawyer on your side, fighting to make sure that you recover everything you need and deserve.
Spearheaded by Arash Khorsandi, Esq., Arash Law understands the many ways in which all kinds of car accidents can impact people's lives. We can help you recover compensation for all of the following:
Medical bills – People can recover compensation for all past, present, and future medical expenses.
Lost income – People may be entitled to compensation for any income they lose because of an inability to return to work or reduced income when a person cannot make as much as they did before their accident.
Out-of-pocket expenses – Possible expenses subject to reimbursement may include transportation costs, rental car expenses, prescriptions, and medical devices.
Pain and suffering – Most car accident victims are dealing with some kind of pain and suffering, and these awards may be enhanced for people with severe injuries.
Reduction in quality and enjoyment of life – There can be compensation when an accident dramatically alters the enjoyment a person has with life.
Loss of sexual relations (consortium) – People can seek compensation for how their accidents are impacting their love lives.
Punitive damages – A very limited number of cases can be eligible for punitive damages, which are intended more to punish offenders for leaving the scenes of accidents.
You will want to work with an Beverly Hills car accident lawyer experienced in "hit-and-runs" as soon as possible after your crash. Under the leadership of Arash Khorsandi, Esq., Arash Law has handled scores of motor vehicle crash cases all over California, including many hit-and-run cases.
Our injury firm will immediately conduct our own independent investigation into your crash and work with authorities to help bring them to justice.
What Should I Do if the Insurance Company Calls Me After a Beverly Hills Hit-and-Run Accident?
Do not ever speak to any insurance company that is not your own insurer. Many insurance companies are going to try a variety of tricks to get you to speak to them, but you always have the option of just telling the insurer to talk to your hit-and-run accident lawyer in Beverly Hills, C.A.
One common trick of insurance companies is to claim that they need a recorded statement to process your claim, and the statements are seen as harmless by many people since they are only describing what happened. In actuality, insurers are going to try to use the opportunities to get people to unknowingly make very damaging admissions about their accidents that are held against them later.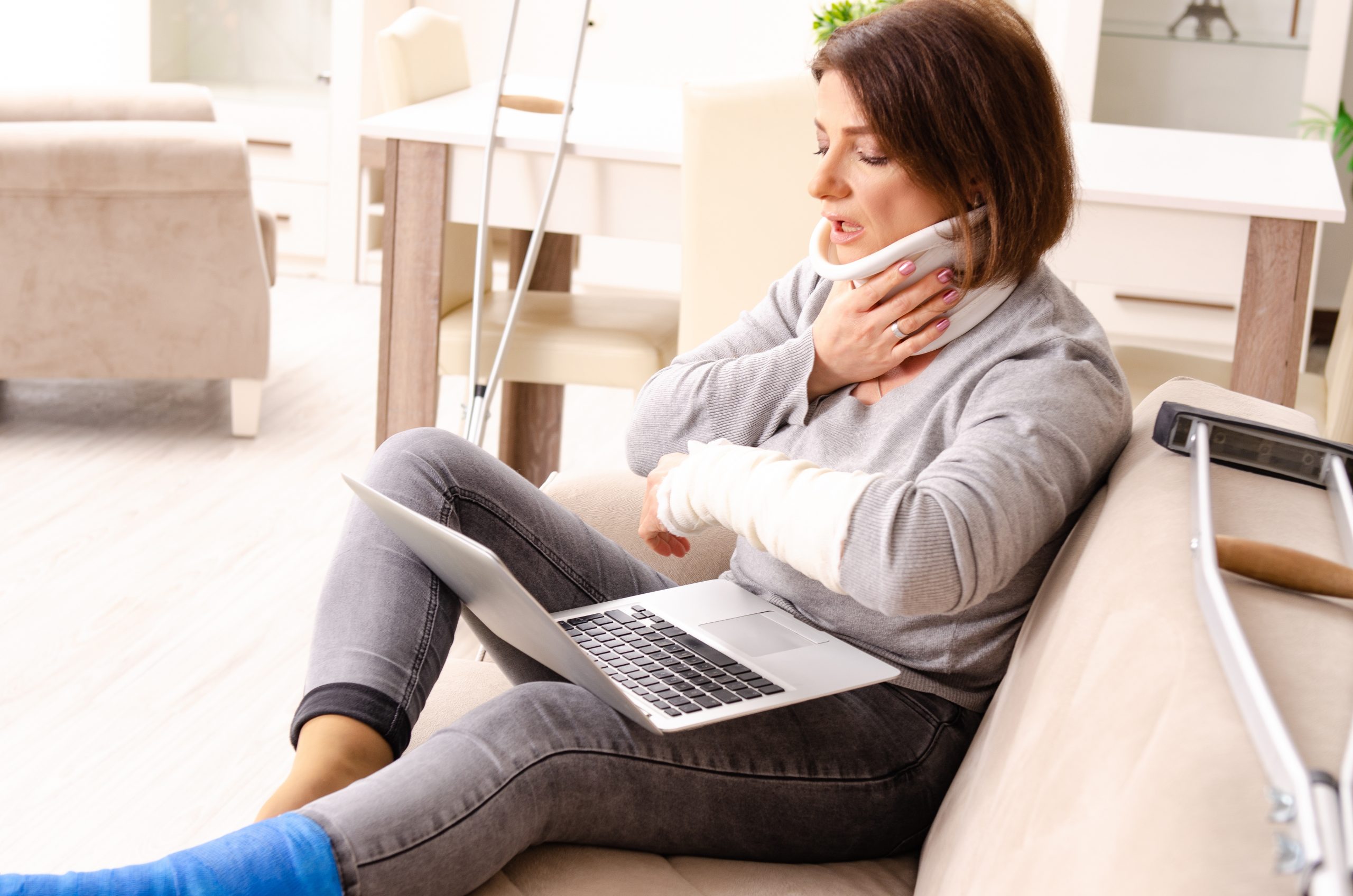 Settlement in a motor vehicle accident; client suffered internal injuries.
– 
JUDD ROSS ALLEN
How Hit-and-Run Victims Can Protect Themselves
There is very little for people to base their actions on following a hit-and-run car accident, but there are certain steps you will want to be certain to take:
Park – Both California Vehicle Code § 20001 and California Vehicle Code § 20002 stipulate that people should immediately stop their vehicles at the nearest locations. Failing to stop will be fleeing the scene, which can lead to criminal charges.
Call the police – The DMV says people should immediately report collisions to the local police or California Highway Patrol (CHP). Accident reports must be completed within 24 hours if a crash involves injury or death. People must also report collisions by completing a Report of Traffic Accident Occurring in California (SR 1) to the DMV within 10 days when there is over $1,000 in damage to the property of any person or any person who suffers an injury or is killed.
Collect evidence – While a police report is certainly going to be important to a case, people can also do certain things to help collect other kinds of evidence. You can use the camera on your cell phone to take photographs or videos of your crash scene, being sure to get shots from different angles and distances.
Find a witness – When you are able, look for any possible witnesses to your accident. Get their contact information.
Contact a Beverly Hills Hit-and-run Accident Lawyer – While people have two years to file injury claims, you do not want to wait two years to contact a lawyer. Get yourself legal representation without delay in these cases because a lawyer can help you strengthen your case and also work to ensure that you can recover as much as possible.
Why Should I Even Hire a Hit-and-Run Accident Lawyer?
When we are talking about personal injury settlements, one common question we get is why should a person even bother to hire a lawyer when an insurance company is going to be paying them anyway? You will be greatly served by reading the One Insurance Research Council (IRC) study entitled "Paying for Auto Injuries: A Consumer Panel Survey of Auto Accident Victims," which found that victims who hired Beverly Hills hit & run accident lawyers received 40 percent more in settlements with insurance companies than those who represented themselves.
You will immediately put yourself in a much stronger position to recover as much compensation as possible when you hire the best possible Beverly Hills hit-and-run accident lawyer. With the guidance of Arash Khorsandi, Esq., Arash Law will do many different things that will help your case, including:
Working with law enforcement and private investigators in Beverly Hills to find a hit-and-run driver
Determining if any other party contributed to the crash and shared liability
Protecting you from insurance companies trying to limit your financial payout after the accident
Preventing other parties from shifting the blame to you by claiming that you were to blame for an accident
Consulting with experts as we analyze your case for proper value
Our goal will be to ensure that you are fully compensated for all of your hit-and-run car accident injuries. We offer a No-Win, No-Fee Guarantee under which you pay us absolutely nothing if we do not get you damages in your hit-and-run accident case.
Call the Hit-and-Run Lawyers Beverly Hills Trusts
If you suffered serious injuries or your loved one was killed in a hit-and-run accident in the greater Beverly Hills area of California, do not wait to get yourself legal counsel. Whether you have a concern about possible criminal charges or you need help recovering the money you need for all of your bills, Arash Law under the supervision of Arash Khorsandi, Esq., can be here to help.
Our firm offers a completely free, no-obligation initial consultation for you to discuss your case with us. We will not charge you anything upfront to handle your case as we handle every case on a contingency fee basis, meaning you only pay a portion of your ultimate award to us.
Operated by Arash Khorsandi, Esq., Arash Law serves clients in communities throughout the Beverly Hills area, including Manhattan Beach, West Hollywood, Walnut Park, Culver City, Huntington Park, Santa Monica, West Athens, Inglewood, Hawthorne, Burbank, El Segundo, Los Angeles, Westmont, Glendale, and Lennox.