Oxnard

Car Accident Lawyers
with over $500 Million Recovered in Compensation for Injury Clients.
You May Be Entitled to Compensation

CONCIERGE CAR ACCIDENT LAW FIRM

Protecting the Injured in Oxnard, California
Oxnard is the largest city in Ventura County. The city is about 60 miles west of downtown Los Angeles largely surrounded by the Pacific Ocean. According to the
2020 United States Census
, Oxnard had a population of 201,879 as of July 1, 2021, and 49.2 percent of the population was female while 10.3 percent was 65 years of age and older, 26.8 percent was under 18 years of age, and 6.6 percent was under 5 years of age.
The Census also reported that 75.4 percent of Oxnard is Hispanic or Latino, 56.7 percent was white alone, 19.9 percent was two or more races, 6.7 percent was Asian alone, 2.3 percent was American Indian and Alaska Native, and 2.1 percent was Black or African American. The median household income for Oxnard was $83,180, with a mean travel time to work of 25.9 minutes.
Oxnard Airport (OXR) no longer offers any commercial flights after United Express ended flights to Los Angeles International Airport in 2010. The Tower Club in Oxnard atop the Morgan Stanley building is the tallest building between San Jose and Los Angeles.
As bustling as Oxnard can be, accidents can be extremely common. Car accidents are routine all over California, and Oxnard certainly sees its own fair share of motor vehicle accident cases.
The California Office of Traffic Safety (OTS) reports that Oxnard had 1,217 fatal and injury accidents in 2020, which was the fifth most in the state. Oxnard also saw 45 accidents involving motorcycles, 72 crashes involving pedestrians (including eight with pedestrians less than 15 years of age, fifth-most in the state, and nine crashes with pedestrians over 65 years of age), and 59 accidents with bicyclists (including eight involving bicyclists less than 15 years of age, third most in the state).
Oxnard accidents included 523 DUI arrests and 149 alcohol-involved crashes, with 12 cases of drinking drivers under 21 years of age (most in the state) and 32 drinking drivers between 21 and 34 years of age. OTS also reported that Oxnard had 165 speed-related crashes, 108 nighttime (9:00 p.m. – 2:59 a.m.) crashes, and 135 hit-and-run crashes.
While motor vehicle accidents certainly account for one of the most common kinds of injury claims in the Oxnard area, there are many other possible causes of these actions. People can also be hurt in bicycle accidents, pedestrian accidents, workplace accidents, dog bites, and many other kinds of personal injury cases.
It is important for all people to understand that they can have the right to recover financial compensation for their injuries when accidents are the result of another party's negligence. Filing an injury claim is rarely easy, as insurance companies are always looking to pay as little as possible to resolve these claims, so you will want to be sure you are working with experienced Oxnard car accident lawyers in these cases.
Arash Law, founded by famous attorney Arash Khorsandi, Esq., represents injured individuals all over the greater Oxnard area who need help recovering financial compensation for the many losses they are now dealing with. Our firm fully understands how confusing and stressful these types of incidents can be for people, so we will take the time to work closely with you throughout the process so you do not have to navigate any area by yourself.
We know how many of the parties who are responsible for causing accidents will deny any wrongdoing and try to avoid financial consequences for their actions, but Arash Law also knows how to secure the types of evidence that play a critical role in determining compensation in these cases. Our firm will immediately conduct an independent investigation into your accident and fight to make sure that you can receive every dollar of damages you need and deserve.
You should know that Arash Law, led by Arash Khorsandi, Esq., offers completely free initial consultations to discuss your case with us, so you will have nothing to lose by taking the time to tell us about your case. We can explain all of your legal options to you and help you determine the next appropriate steps to take in your case.
While Oxnard had 1,217 accidents in 2020, the city saw 1,481 in 2019, 1,618 in 2018, and 1,598 in 2017. The bottom line is that Oxnard has averaged more than three traffic crashes per day every day for the past four years.
A farm worker, suffered multiple broken bones and other orthopedic injuries resulting from an auto accident where the defendant driver attempted to make a left turn in front of our client in heavy fog.
– 
ARASH KHORSANDI
Car Accident Dangers in Oxnard
Five crashes (0.59 percent) were fatal accidents, 34 (3.99 percent) caused severe injuries, 219 (25.70 percent) caused other visible injuries, and 594 (69.72 percent) resulted in complaints of pain. Of the accidents, 188 (22.43 percent) involved automobile right-of-way issues, 182 (21.72 percent) involved unsafe speeds, 111 (13.25 percent) were the result of traffic signals and signs, 80 (9.55 percent) were improper turns, 47 (5.61 percent) involved people following too closely, 31 (3.70 percent) were unknown causes, 25 (2.98 percent) were people driving on the wrong side of the road, 25 (2.98 percent) involved pedestrian violations, 21 (2.51 percent) were pedestrian right of way issues, and 20 (2.39 percent) were unsafe starting or backing.
Our Car Accident Lawyers in Oxnard Are Ready to Help
When you suffer injuries, or your loved one dies in a car accident, you will want to contact our law firm as soon as possible. We have extensive experience helping all kinds of people with various car accidents and other kinds of accident claims.
The team at Arash Law, managed by Arash Khorsandi, Esq., understands everything with which injury victims are dealing. We will work closely with you so you can be sure that you are getting the best possible help for your issues. Our firm will take the time to really investigate your case and understand everything that is at play so we can help you recover as much compensation as possible.
We have helped many different people achieve the most favorable outcomes for their injury cases by explaining what their legal rights are and who can be held accountable. You can call us at (888) 488-1391 to schedule a free initial consultation that will allow us to examine the details of your case fully and immediately offer advice about what you should do.

Emperatriz Ayala
My husband had an accident 2 years ago, a 85 years old man hit him, the Arash law group works very well on my husband case that took 9 month and he won the case and my husband was happy with the results. A year later I got into an accident as well and I'm still waiting in my case is almost resolving and it's 9 months already. This people knows the law and they do their job right to help you out in getting the most for you to fight on your behalf. I strongly recommend the Arash Law firm they do things right in a efficient and professional manner.

Chris Zavala
Had a great experience with all the people at Arash law. Long story short was in a bad car accident. It was overwhelming and the whole process was a lot, but they kept me in the loop. They answered all my questions and gave me great advice. Couldn't be any happier. Would definitely recommend anyone looking for a personal injury lawyer. They'll guide you through the whole process!

Jill Smith
Having Arash Law handle my auto accident was the best decision I could have made. Everyone I interacted with was kind, professional and detail oriented. I am extremely happy with the outcome and would recommend them highly.

Joseph R. Porter
From start to finish, Arash Law firm is there every step of the way with close, constant, personal contact and attention. I never knew a Law firm could actually care so much for me as a person and what I was personally going through as well as the settlement I was going to recieve once my case was finally completed. Thank you to everyone at Arash Law for your ongoing support and communication. You are the ONLY firm I will ever recommend to someone who is need of a great attorny.

Monica Parra
I had an excellent experience with Arash Law. I will definitely recommend to my family and friends. I interviewed a few firms before deciding to work with Arash Law. What made my experience excellent was (i.e. head attorney being accessible to talk to and he answered all my questions and concerns, sensitive and thorough personel who completed in home intake & follow up process, being connected immediately to quality Physicians who addressed my injuries and recovery process, clear contract-read throughly to ensure its something you can commit to). Being in a car accident is a traumatic experience and I had a sense of peace knowing Arash Firm was walking with me throughout the whole process. Thank you Arash Firm for all your hard work and help. I am so grateful and appreciative for you all! 🙏 With Gratitude, Monica Parra
Understanding the Many Benefits of Working with Arash Law
Arash Law has a wealth of experience in personal injury cases, meaning we handle far more than just car accident cases because we also have experience helping people who suffered injuries in the workplace or while out for the evening at a restaurant. Whatever kind of accident you are involved in, our firm can help you determine what options you have to get justice in your case.
The record of success for Arash Law, headed by Arash Khorsandi, Esq., includes more than $500 million recovered for our clients. This amount includes $14 million recovered for a factory worker who suffered a head injury from an industrial machine, $11.25 million for a client who fell four stories down an elevator shaft and suffered a severe TBI, broken ribs, fractured jaw, and many other internal and orthopedic injuries, and $9 million for a construction accident many other law firms had dismissed as a workers' compensation case.
Some of the best parts of working with Arash Law will include:
Getting all of the money you need and deserve – Insurance companies enter every single accident case trying to pay people as little as possible for their claims. When you work with Arash Law, created by Arash Khorsandi, Esq. we can handle all conversations with insurers and make sure you get as much as possible instead. Many people have a tendency to believe they can negotiate their own settlements to their accident cases and save themselves the money they will have paid an attorney, Such an approach is often a mistake. You have a much better chance of obtaining more compensation by retaining a car accident lawyer in Oxnard. 
Focusing on getting the best possible medical care – Serious injuries will require serious medical attention. Many people can struggle to pay the medical bills that are inherent to these procedures, but Arash Law can negotiate a medical lien in your case. A medical lien will allow you to continue receiving treatment, and you will not have to pay a medical bill until you obtain a settlement or jury award.
Getting answers to all of your questions – Arash Law, spearheaded by Arash Khorsandi, Esq., makes it a point to be available to every one of its clients 24 hours a day, seven days a week. When people cannot come to our office for an initial consultation, we are willing to visit them in their homes or hospital rooms. Our firm understands that many people will have long lists of questions they want answers to in these cases, and we will take the time to help you understand all of your rights. While settlements are common outcomes in many personal injury cases, you should know that Arash Law will never hesitate to take a case to trial when it is necessary to help a person get what they deserve.
You do not pay if we do not win – Arash Law handles every case on a contingency fee basis, which means that our firm takes a predetermined percentage of a final settlement or jury award, but you do not pay anything upfront for legal representation. Many people mistakenly believe they cannot afford to hire a personal injury lawyer. However, it is a moot point because you should not have to pay anything for a personal injury case. The bottom line remains that if we do not win or settle your case, we will not be paid anything. Our investment in your outcome should serve as proof that we will be committed to helping you recover as much as you can.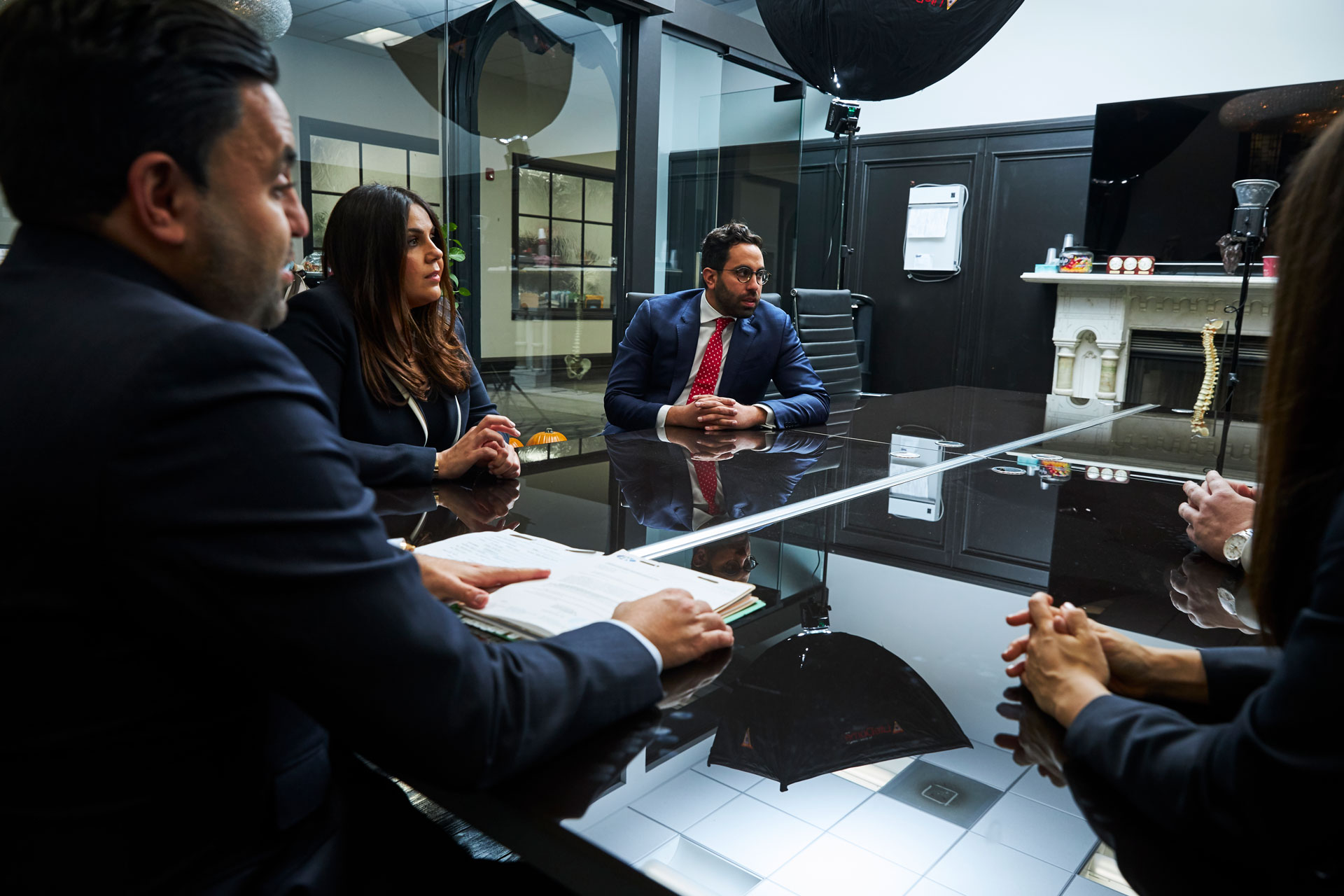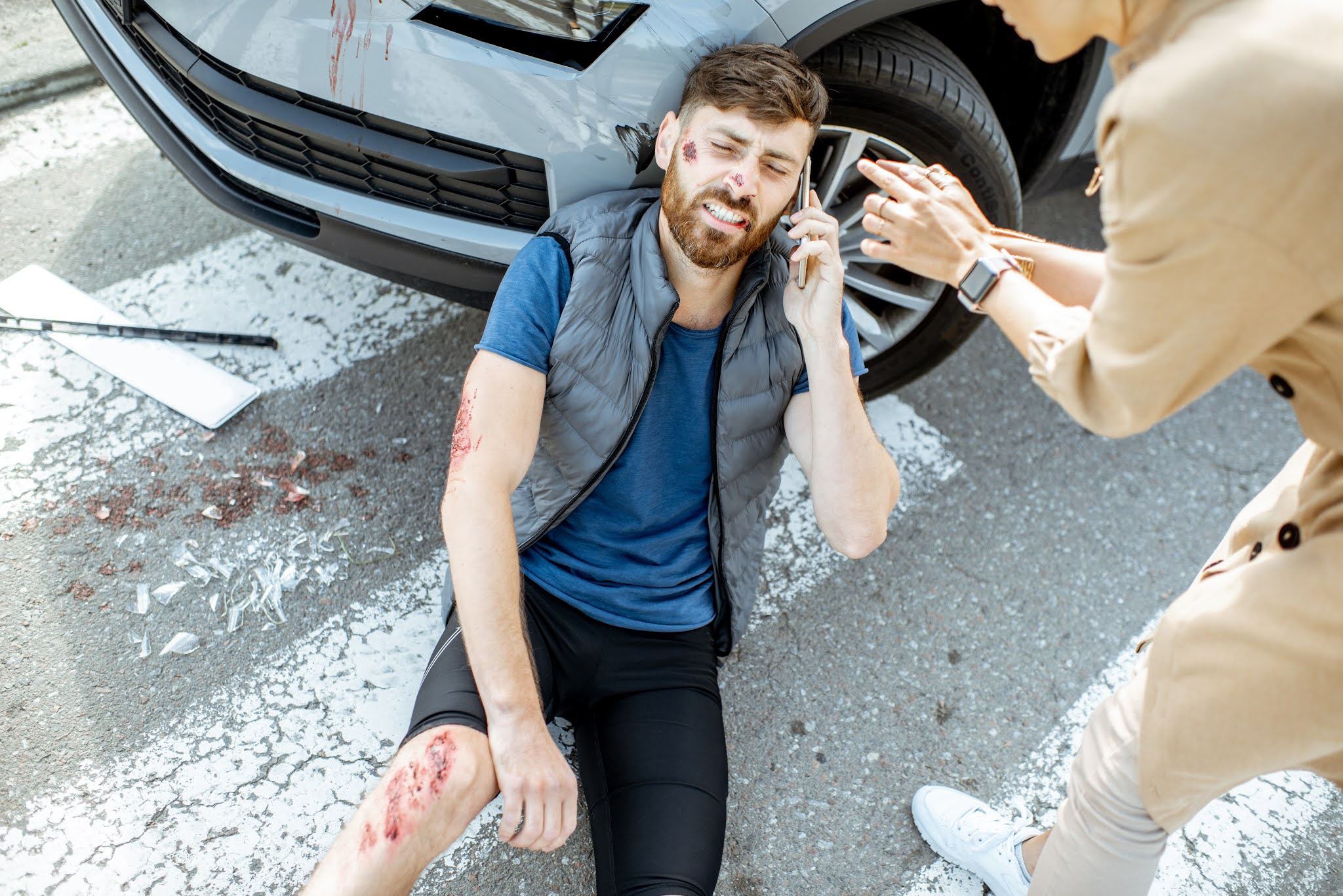 Types of Cases Our Oxnard Lawyers Handle
A car crash is always the most common kind of personal injury case that our firm sees, but there are, of course, many different types of accidents that can injure people. Every accident will involve its own unique factors, but there is usually one party at fault for causing an accident, and that party can then be liable for damages in the case.
Common examples of the kinds of cases our Oxnard personal injury lawyers handle include the following:
18-wheeler accidents
Motorcycle accidents
Bicycle accidents
Amusement Park Accidents
Boat accidents
Cruise ship accidents
Plane accidents
Train accidents
Lyft accidents
Birth injuries
Burn injuries
Chemical exposure
Childcare injuries
Construction accidents
Crane accidents
Dog bites
Elder abuse and nursing home negligence
Elevator accidents
Farm accidents
Premises liability
Product liability
Slip-and-fall accidents
When to Hire an Oxnard Car Accident Lawyer
There can be cases in which people will not need legal representation. A minor collision resulting only in damage to a person's vehicle can result in an agreement for a negligent party to cover the costs of repairs, and there will be no need for any additional legal action.
When a person suffers an injury, however, chances are more than likely that the individual will need legal assistance because an insurance company for the negligent party is going to be trying to pay as little as possible to resolve the claim. Some of the situations in which people will most need the assistance of a personal injury attorney can include:
People having long-term or permanent injuries
Other people being involved in an accident
Insurance companies delaying or denying claims
Accident damages exceeding policy limits
Oxnard Car Accident Prevention
Car accidents again remain very common all over California, and people can take active steps to help reduce their chances of being involved in a wreck. Rear-end collisions represent one of the most common types of accidents in Oxnard, and people can reduce their chances of causing rear-end accidents by maintaining an adequate distance between vehicles (it is generally recommended that you adhere to a two-second following distance), not driving while distracted, and also avoiding driver fatigue or drowsy driving.
People also need to modify their driving behaviors according to the weather, as inclement weather like rain or snow can negatively impact the control a person has over their motor vehicle. Certain defensive driving techniques, such as taking your time, remaining sober, and being on the lookout, can all be helpful.
Speeding is a common factor in many car accidents, so all people should try to drive in accordance with posted speed limits. Driving at night can also require greater attention to detail because several crashes occur during later hours of the day.
How Much Auto Accident Claims Are Worth
A car accident case can often result in financial compensation, known as damages, being paid to a person. It can be very tricky for a person to know how much money they can be entitled to. The truth is that the amount of compensation in a case can often fluctuate throughout a person's recovery as more is learned about the extent of their injuries.
In general, compensation in most accident cases breaks down as follows:
Economic damages relate to the actual costs stemming from any accident, so people can usually prove these types of losses. Common kinds of economic damages often include past, present, and future medical bills, lost income, and property damage.
Insurance companies often present offers for lump-sum settlements that are supposed to represent a grand total of all money being paid to cover all damages, but a person will want to know how an insurer has arrived at their offer. Many insurance companies will deliberately underpay or refuse to pay certain economic damages.
Arash Law, run by Arash Khorsandi, Esq., will know how to collect all of the evidence necessary to prove the extent of your economic damages. We can use this evidence to ensure that you are completely covered for all of your out-of-pocket losses.
Unlike the tangible losses involved with economic damages, non-economic damages compensate people for harm that does not have a financial value. Some of the more common kinds of non-economic damage awards can include pain and suffering, emotional anguish, and permanent disability or disfigurement.
Many people will have no idea about how much money they should be seeking for these kinds of losses, which again makes the need for a personal injury attorney so imperative. Arash Law will know how to calculate the full amount of non-economic damages you should be entitled to and will then work to ensure that an insurance company compensates you fully for those losses.
Our firm knows that disputes about non-economic damages can be what causes many cases to transition from settlement negotiations to court cases. We will be fighting to make sure that you can recover every dollar to which you are entitled.
How Compensation Gets Paid After a Car Accident
Injury claims against governmental entities like cities, counties, public agencies, police departments, schools, or certain hospitals have to be brought within six months of the date of an accident. The statute of limitations can also be extended when a negligent party cannot be located or is in prison.
Many car accident cases are going to end up being settlements because insurance companies generally do not want to pay the extreme costs involved in taking a case to trial. When a settlement does not provide enough for a person, their lawyer can take the case to court.
A settlement is going to be a formal agreement with an insurance company to pay the full amount. A jury award will be a court order for a negligent party to pay an appropriate amount.
What People Should Do After a Oxnard Motor Vehicle Accident
California sees a staggering number of car crashes every single day, and people need to be aware that there are several important things that everybody can do immediately after an accident to help their cases. When an accident is the fault of another driver, you will want to be extra certain that you take all of the appropriate steps.
The general outline of proper steps to take after a car accident will include doing all of the following:
Call 911 – All people will want to contact the local police department as soon as possible to report their accident.
Take pictures – You will want to get photographs of the entire scene of your crash, including damage to all vehicles as well as applicable street and traffic signs in the area. Also, look for other time-sensitive evidence, such as skid marks.
Note any potential cameras – In addition to possible dash-cams on cars, people should also look for any other cameras in the area that may have captured a crash.
Exchange information with the other driver – While people should certainly exchange basic information with the other driver, they should avoid getting into any disputes about liability at the scene.
Get witness information – When other people see an accident, ask them for their contact information in case they are needed as witnesses.
Seek medical attention – All people involved in a motor vehicle accident must go to a hospital as soon as possible after the wreck to ensure they are properly cared for.
Personal Injury Settlement
Our client was the victim of a rear-end accident who was left injured and severely in pain. Arash Law was able to outshine other injury law firms when he searched online, and thankfully we were able to handle everything for our client from A to Z — All that he had to do was ask and focus on his recovery. Our client's life has changed forever, and the compensation received for the pain and suffering has opened paths for new lifelong opportunities.
Personal Injury Settlement
Our client was the victim of a rear-end accident who was left injured and severely in pain. Arash Law was able to outshine other injury law firms when he searched online, and thankfully we were able to handle everything for our client from A to Z — All that he had to do was ask and focus on his recovery. Our client's life has changed forever, and the compensation received for the pain and suffering has opened paths for new lifelong opportunities.
Contact Arash Law's Record-setting Oxnard Car Accident Lawyers, We Don't Get Unless You Do!
Whether you were involved in a car accident in Oxnard, you suffered an injury on the job, or some other action by another party caused you to suffer an injury, you will want to make sure you get Arash Law, operated by Arash Khorsandi, Esq., involved in your case without any delay. Our firm can step in and quickly help you get all of the medical attention you need while working to make sure that you can recover as much compensation as possible.
Arash Law has now represented more than 3,000 clients in locations all over California, so we are confident in our ability to help people with all kinds of accident claims. Arash Khorsandi, Esq. is a member of both the Million Dollar Advocates Forum and Multi-Million Dollar Advocates Forum, and our firm has offices all over California.
Under the guidance of Arash Khorsandi, Esq., Arash Law has a completely bilingual staff, so we are capable of conversing with you in the language you are most comfortable with. We have a legal team of more than 50 professionals with more than three decades of legal experience.
You can learn more about what we can do for you when you contact our Oxnard car accident lawyers at (888) 488-1391 or contact us online to set up a free consultation. Our Oxnard car accident lawyers also serve surrounding areas such as Camarillo, Port Hueneme, Moorpark, Santa Paula, Fillmore, Thousand Oaks, Simi Valley, Westlake Village, Carpinteria, Agoura Hills, Calabasas, Malibu, Santa Clarita, Santa Barbara, and Goleta.