At least one person was hurt after a multi-vehicle traffic collision in Palm Desert on Wednesday morning, June 30.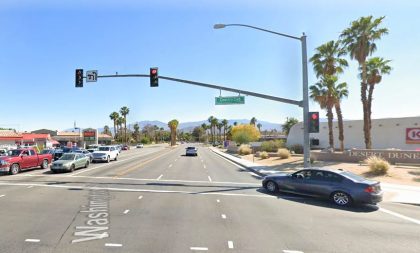 The accident happened at approximately 5:40 a.m. at Washington Street and County Club Drive in Palm Desert. Three vehicles collided on the roadway for unclear reasons. The circumstances leading up to the collision have not been established.
One person was injured as a result of the mishap. The injured party was taken to an area hospital for treatment. The eastbound lanes of Country Club drive were closed down due to a chemical spill caused by the rash. The Department of Environmental Health was tasked to assist with the cleanup of the chemical spill.
Additional information about the accident is unavailable at the moment. The accident is currently under investigation. Authorities will attempt to determine the cause and the liability of the collision.

Multi-Vehicle Collision Statistics
A multi-vehicle collision happened in this case. A "multi-vehicle" collision occurs when three or more vehicles collide. A "chain reaction frequently causes this type of accident," in which one car collides with another, potentially causing the other vehicle to collide with another. These accidents are frequently caused by reckless drivers, speeding, drunk drivers, and distracted drivers.
Every year millions of people are injured in automobile accidents on roads across the United States, while tens of thousands of drivers and passengers lose their lives each year due to crashes. According to the United States Department of Transportation's Fatality Analysis Reporting System (FARS), 33,654 fatal vehicle crashes in 2018 caused 36,560 deaths.
Riverside County Personal Injury Attorney for Victims of Multi-Vehicle Collisions
Dealing with your injuries after getting caught up in a multi-vehicle collision can be a complicated and confusing process. Speaking with an attorney is the first step in obtaining payment for your medical bills. Your accident could have resulted in high hospital bills, ambulance fees, surgeries, medical equipment, disability, rehabilitation, or in-home care.
Arash Law's attorneys will fight tenaciously for their client's rights and best interests while ensuring that the liable party is held accountable for their negligence. We are familiar with the most common causes, defendants, and how to fight for compensation for collision-related injuries. Talk to our Arash Law attorneys if you have suffered burns, broken bones, brain injury, spinal cord injury, or other damages. The path to recovery is only a phone call away. Call (888) 488-1391 as soon as possible.