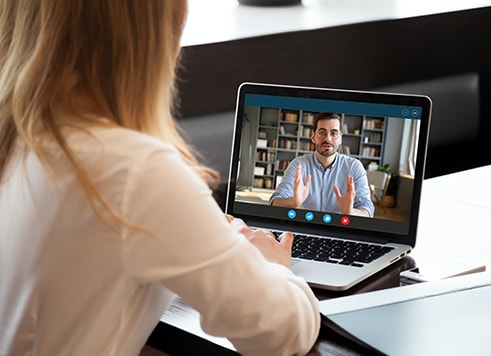 Stay-at-home and shelter in place orders brought on by the COVID-19 outbreak have changed the lives of Californians in many negative ways. Children are not going to school, employees are working from home or worse are being let go from their jobs, small businesses are closing, and people are struggling to pay their bills. In-person socializing is limited to those in the same household, people cannot leave their house unless it is for something essential, and they are facing numerous other difficulties. 
Life changed rapidly and drastically in March, but could there be a silver lining to all of this chaos? A recent study conducted by the UC Davis Road Ecology Center reveals that there is at least one positive change occurring because Californians are staying at home and limiting their travel. Their report titled Impact of COVID-19 on California Traffic Crashes is published on the UC Davis Road Ecology Center website.
---
Stay at Home Orders Issued for California
California quickly became one of the nation's first hotspots for COVID-19 infections. To slow the spread and limit the burden placed on the healthcare system at one time, Governor Newsom issued an executive order. Signed on March 19, 2020, this unprecedented order directed all Californians to stay in their place of residence, with the exception of those who work in critical infrastructure sectors. 
The Unexpected Benefits of Staying at Home
What most people didn't consider is that all of these changes would have a positive impact in some areas of life. The environment is cleaner, pets are happier, people are spending more time with their immediate families, and traffic accidents have significantly declined in the last month. UC Davis conducted a study focusing on how traffic and accidents on the road are impacted by everyone staying home. What they found shows that Governor Newsom's shelter-in-place order caused a decrease in traffic collisions as well as accident-related injuries or fatalities, and costs.
According to UC Davis Road Ecology Center director and project lead author Fraser Shilling, "The reduction in traffic crashes, injuries and fatalities is a bit of a silver lining for people who are staying at home and who are impacted by the pandemic." The report was co-authored by the UC Davis Department of Environmental Science and Policy.
The UC Davis Study
Early in the restrictions, researchers at UC Davis realized that one potential unintended result of the order to reduce the spread of coronavirus was the reduction of traffic. Their Road Ecology Center currently uses state transportation data to examine collisions between wildlife and vehicles, which it reports annually. The shelter-in-place order presented a new opportunity to discover the potential unintended impacts of the executive order on state highway traffic conditions using some of the same data.
Their research focused specifically on the rate of collisions on California roadways and certain major highways that the California Highway Patrol (CHP) patrols. The data revealed that with fewer vehicles on California's roadways, collisions were fewer and farther between. Decreased accident rates had a domino effect leading to fewer crashes, which results in fewer traffic injuries and deaths, as well as less money spent.
California does not have a uniform system to track traffic accidents. As such, UC Davis researchers had to utilize other tracking tools that were available to them. These tools included:
Real-time data collection and querying tools from the California Highway Incident Processing System (CHIPS), giving them a close to a real-time assessment of the impacts

Simple spatial analysis tools to equate distributions of traffic crashes in the several weeks before and after the Governor's order.

Statistical tests (t-test, 2-tailed) to compare daily rates of collisions before and after the shelter in place order and with a similar time frame in 2019
The CHP is responsible for patrolling thousands of miles of highways and rural roads. On any given day, they collectively respond to over 2,000 incidents to protect public safety. Even though the CHP lacks enough up-to-date resources and is often understaffed, they take care to report details of traffic incidents. Without the data they collect, this study would not have been possible
Decreased Injuries/Fatalities and Expenses Related to Collisions
By comparing the daily rates of collisions on state highways and specific major roads for the 22 days after the Governor's order with the 22 days prior to the order and the same rates in 2019, researchers found some interesting results. Their findings were as follows:
22 days after the order: 450 collisions

22 days before the order: 1,056 collisions (p<0.001)

Similar time frame in 2019: 1,128 collisions (p<0.01)
The reduced number of collisions after the order equaled a savings of $40 million per day for a grand total of approximately $1 billion saved as a result. The costs were calculated by using the Federal Highway Administration equivalent costs for the various categories of traffic incidents multiplied with the number of each type. Costs for these incidents include:
Property damage

Treatment of injuries

Lost time at work
Emergency responses

Insurance claims

The equivalent cost of a life
The researchers found no difference when comparing the number of collisions before the executive order and the similar time period in 2019.  However, the number of accidents in the 22 days prior to the order and the 22 after the order were statistically significant. Similarly, the number of accidents after the order compared to the number in 2019 was also statistically significant.
As to be expected, the numbers of injuries and fatalities from traffic accidents during the 22 day period before the order went into effect (496/day) were higher by more than twice the number of injury and fatality accidents after the order (237/day, p<0.01). Comparing the injury/fatality accident numbers in 2020 after the order to the number during the same period in 2019 (p<0.05). The UC Davis researchers found no difference in the rate of injury fatality accidents in 2020 and 2019 over the 22 days before the order went into effect (p=0.74).
Period of Heavy Rains Causes Change in Collision Rates
There was an outlier time period in the 22 days after the executive order was in place. Researchers found that during heavy record-breaking rains in Southern California, the injury/fatality rates grew from approximately 200 per day to more than 1,000 per day on April 6, 2020. On April 9, 2020, the rates were over 600 per day. When the rain had subsided, the fatality/injury accident rate went back down to about 200 per day. 
It is important to note that there was no similar change in the amount of traffic during this time frame. Researchers concluded that the increase in these accidents could be solely attributed to the rain as traffic volumes did not increase over these days. They suspect that without the normal everyday traffic congestion, those who are on the roads are able to drive at higher speeds than they did pre-executive order. The higher speeds combined with the rain created a 5-fold increase in the rate of collisions that are normally expected during rain (2-3 fold).
---
Increased Traffic Speeds Post-Order
Several entities monitor traffic volumes and vehicle speeds throughout California. Small increases in peak speed were found by looking at the data provided by these entities. A statistically significant increase in the average traffic speed was found at approximately one to four miles per hour when compared to before the stay-at-home order. For example, when looking at the speeds on I-405 near Costa Mesa, the peak speed change was +2/2, and the average speed change was +3.5.
Generally, the increases in speed were found to be more on urban highways than rural highways. The increase in traffic speeds can likely be a result of the substantial decrease in traffic on the roads leading to less traffic congestion. It should be noted that the data used in this research study captured general traffic properties and may not reflect the increased number or visibility of speeders reported anecdotally by others, including the CHP.
Decreased Traffic Volumes
Using the same data from the previously mentioned speed detectors, researchers examined the traffic volumes for certain highways before the shelter-in-place order and after the order. They found that there was a reduction in traffic volumes of 20 to 55 percent from before the order to after the order. For example, on I-5 near Oceanside, the peak traffic volume before the order was 3,340 compared to 1,896 after the order. 
These findings support those of the original report. However, this data suggests that the volume of traffic has reached a plateau and will not decrease further.
Study Findings Confirmed by Data From Regional Hospitals
A trauma surgeon at UC Davis Medical Center, Dr./Prof. David Shatz provided records of treatments of traumatic injuries related to auto accidents to the researchers. The auto accidents involved motorcycle, vehicle, bicycle, and pedestrian accidents reported by four regional hospitals located within the Sacramento region.
Between all four hospitals, a 38 percent decrease in trauma injuries stemming from motorcycle/vehicle accidents from the 22 days before the order and the 22 days after the order. Likewise, there was a reduction of 46 percent in bicycle/pedestrian traumatic injuries during the same timeframes. The decreased number of traumatic crash-related injuries support the findings from the CHP-reported injury accidents. Over the same period in 2019, no change in the rates of treatments to injury victims was found.
Conclusions From the UC Davis Study
California travel has been profoundly impacted by Governor Newsom's shelter-in-place order and other similar orders by jurisdiction. The greater than 20 to 55 percent decrease in traffic volumes found on specific highways resulted in an approximately 50 percent decrease in collisions and accidents causing injuries or deaths reported by CHP. Additionally, these reductions led to a $40 million a day savings to the California public. These substantial results are in line with reductions of treatment for traffic injury crashes in the Sacramento area, as reported by five regional hospitals.
Even though there were significant reductions in traffic across the state, average and peak vehicle speeds only increased slightly. The increase in collisions, fatalities, and injuries during the heavy rains in Southern California between April 6 and April 9 can likely be related to those increased speeds. 
Overall, UC Davis researchers found that there were approximately 15,000 fewer collisions per month and 6,000 fewer injuries or fatal accidents per month as a direct result of the shelter-in-place order. These changes are unparalleled. Recent transportation history has never experienced such impactful changes in traffic on both state and local roads.
All of this data made the researchers wonder why so many Californians still driving on what could be non-essential trips? Shilling surmises that "We are so used to driving, I think it is difficult for people to stop, even with state and local orders compelling them to do so."
Injured in a Traffic Accident? Call an Experienced California

Traffic Accident Attorney
At Arash Law, we have won thousands of cases resulting in more than $200 million for our clients. For more than three decades, Californians have placed their trust in us to get the best result possible after their collisions claim. When appropriate, we serve clients with bilingual staff members and attorneys. When you hire us, you will pay nothing out of pocket, and there are no hidden fees. We do not get paid unless we secure a settlement or a court award on your behalf. With our main office in Los Angeles and remote offices in San Francisco, San Diego, San Jose, Sherman Oaks, Sacramento, and Riverside, we serve clients from all over California.
Whether you were involved in a car accident before the Governor's order or after, we are still here to help you even during the COVID-19 Pandemic. We can conduct consultations by phone or video conferencing. To meet with a California traffic accident attorney from our office, contact Arash Law by phone (888) 488-1391 or receive a free online consultation. Do not risk losing your legal rights and options; do not delay getting the legal help you need after your car accident.