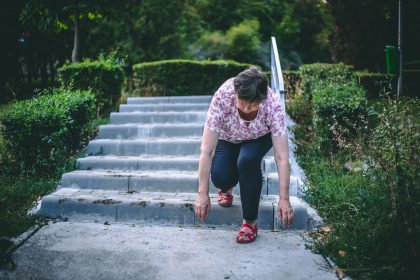 It is important to know what to do after any type of accident. Not only could you have injuries that require immediate medical attention, but you also have legal rights that need to be protected. It is important to know what to do to protect both your health and legal rights. Often, in the chaotic aftermath of an accident, it is difficult to know what to do.
Learning about accidents can help you be prepared to protect yourself after an accident. The experienced injury attorneys at Arash Law have prepared this guide to help you know what to do if you are injured on someone else's property. Learn more about what to do and what your legal rights are, as well as the most frequently asked questions our lawyers get about injuries caused by household accidents.
The first step is knowing what to do. What follows are the steps you should take after being injured on someone else's property.
1.) Get any necessary medical attention.
Do not wait to be seen by a doctor. Many injuries do not show symptoms right away, and some of these "latent injuries" can be fatal. For example, internal bleeding is not usually obvious until you have an unsafe drop in blood pressure.
By the time you feel lightheaded, or your extremities feel numb, or you show other symptoms of internal bleeding, you will have already lost a large amount of blood. Your life could be in danger by the time you get to the hospital and into surgery to repair the damage. On the other hand, if you were to go to the emergency room for an evaluation right after the accident, the staff would notice that your blood pressure was low and investigate the possible causes.
You would receive the medical treatment you needed before your injuries put you in danger. Getting medical attention does not mean that you have to call an ambulance to the home where you were injured. Use your judgment on this.
If you feel that you can safely make it to an urgent care facility or emergency department on your own, then feel free to do so, but make sure that you do see a doctor. Even if the doctor simply gives you a clean bill of health the visit will not be wasted. Your attorney can use this visit as proof that you did get help and did not make your injuries worse by waiting too long to see a doctor.
2.) Consult an attorney as soon as possible.
Once your immediate medical needs have been addressed, it is time to find an injury lawyer. Your legal rights are placed in jeopardy as soon as an accident occurs. Anything you say at the scene of the accident can be used against you by the insurance company. Even blurting out something like "I'm so sorry!" or "I didn't even see it!" can become a problem.
Insurance companies often try to twist your words in order to use them against you. The sooner you have an attorney defending your rights, the fewer opportunities they have to do this. The insurance company may no longer contact you about your accident once they are notified that you have an attorney.
All communications must go through your attorney's office in order to protect you from accidentally saying something that could hurt your case. Your attorney takes other steps to protect your legal rights, as well. Sometimes an attorney must act quickly to preserve evidence after an accident. Imagine that you slipped and fell at a store.
You would have a premises liability claim against the store for your injuries, but in order to prove the case, you might need the store's video surveillance footage. Security footage is routinely erased to make room for new videos. If your attorney does not warn the store that this evidence must be preserved for litigation, the store might erase it, and it could be lost forever.
The injury attorneys at Arash Law know how to take action to prevent losing this evidence. We also know how to handle situations where the person who has the evidence does not want to turn it over.
3.) Follow through on all recommendations from your doctors.
Your doctor will likely make a series of recommendations for how to treat your injuries. It is important to follow your doctor's advice. If they recommend that you go to physical therapy to reduce your pain, be sure to find a physical therapist as soon as you can, and continue attending sessions for as long as the physical therapist recommends it.
Doing so ensures that you will have the best possible chances of recovering from your injuries. There is also an important legal reason for following through with all your medical treatment. A negligent defendant is responsible for paying for the injuries that they cause.
But if you delay getting medical treatment or do not complete all recommended treatments, you can make your own injuries worse. In this situation, the defendant is not responsible for making your injuries worse and so creates a loophole for defendants to get out of paying. It should not come as a surprise to learn that insurance companies love this loophole, and they try to use it as often as possible.
You do not want to give the insurance company any opportunity to try to blame you for your own injuries. It is important to be able to document that you saw a doctor soon after the accident and followed all the advice that they gave you. If you are struggling to pay these medical bills, our attorneys can help you find ways to get the medical care you need.
Your health insurance carrier (including Medicare and Medicaid) is still responsible for paying your medical bills. We can also help you find physical therapists, chiropractors, and other medical professionals who will wait for payment. The important thing is to get the medical treatment you need without delay.
4.) Document all your losses as thoroughly as possible.
In many injury cases, the largest area of compensation is pain and suffering. Unfortunately, it can also be the most difficult thing to prove because you do not have receipts for the physical pain of your injuries or the emotional suffering you endured because of them. There are other ways to document your pain and suffering.
If you have bruises, cuts, swelling, or other visible injuries, be sure to get photographs of them. You can also keep a journal of your pain and discomfort to remind you of the specific ways that your pain affected your life. For example, perhaps your injuries kept you from sleeping, you were irritable the next day as a result, and your mood leads to a fight with your significant other.
These are very real effects of your injuries. Jurors understand that this suffering is real. When you can illustrate your losses with specific examples, it is easier for them to understand what it will really take to fairly compensate you for them.
The Law of Premises Liability
One of the first questions our clients usually ask is, "Do I have a case?" In order to answer this question, it is helpful to understand the law of premises liability. Our attorneys have answered common questions about premises liability in order to help you better understand your claim.
What Is Premises Liability?
Premises liability is a legal theory that holds landowners accountable for dangerous conditions on their properties. The law requires property owners to take basic precautions to avoid foreseeable injuries on their property. Landowners who fail to do so can be found legally responsible ("liable") for the injuries that occur.
The precautions that an owner must take depends on what the land is being used for. Private homeowners need only warn their guests about hidden dangers they are aware of. On the other hand, business owners invite the public onto their land for their own financial benefit.
In these circumstances, the law requires the business owner to actively inspect the property and make it safe for the guests who are invited there to spend money. Retail stores, concert venues, sporting arenas, and water parks are just some of the many examples of businesses that must keep their property safe.

What Is Considered "Negligent?"
So what, exactly, is considered to be negligent? What follows are just a few of the many examples of dangerous conditions on a property that could lead to premises liability:
Inadequate security, such as a lack of guards or video cameras
Bad lighting, especially common in stairwells and other areas with uneven flooring
Loose railings on a staircase
Loose flooring, such as carpet, tile, wooden planks, or cement sidewalks
Pooling water from broken appliances, roof leaks, or old windows
Extension cords that are difficult to see but easy to trip over
Violations of the local building code
Failure to keep a dog properly restrained to prevent attacks
Falling merchandise from store shelves
Poor maintenance of an elevator or escalator
Squashed fruit and vegetables on the floor of the produce section
These are just a few of the many examples of dangerous conditions that can exist on someone else's property. If you are not sure whether your injury was the result of the property owner's negligence, you need to get a legal opinion from your own attorney, not the defendant's insurance company. The skilled injury lawyers at Arash Law know how to prove that a dangerous condition existed on a property and prove the defendant's negligence for allowing the condition to remain.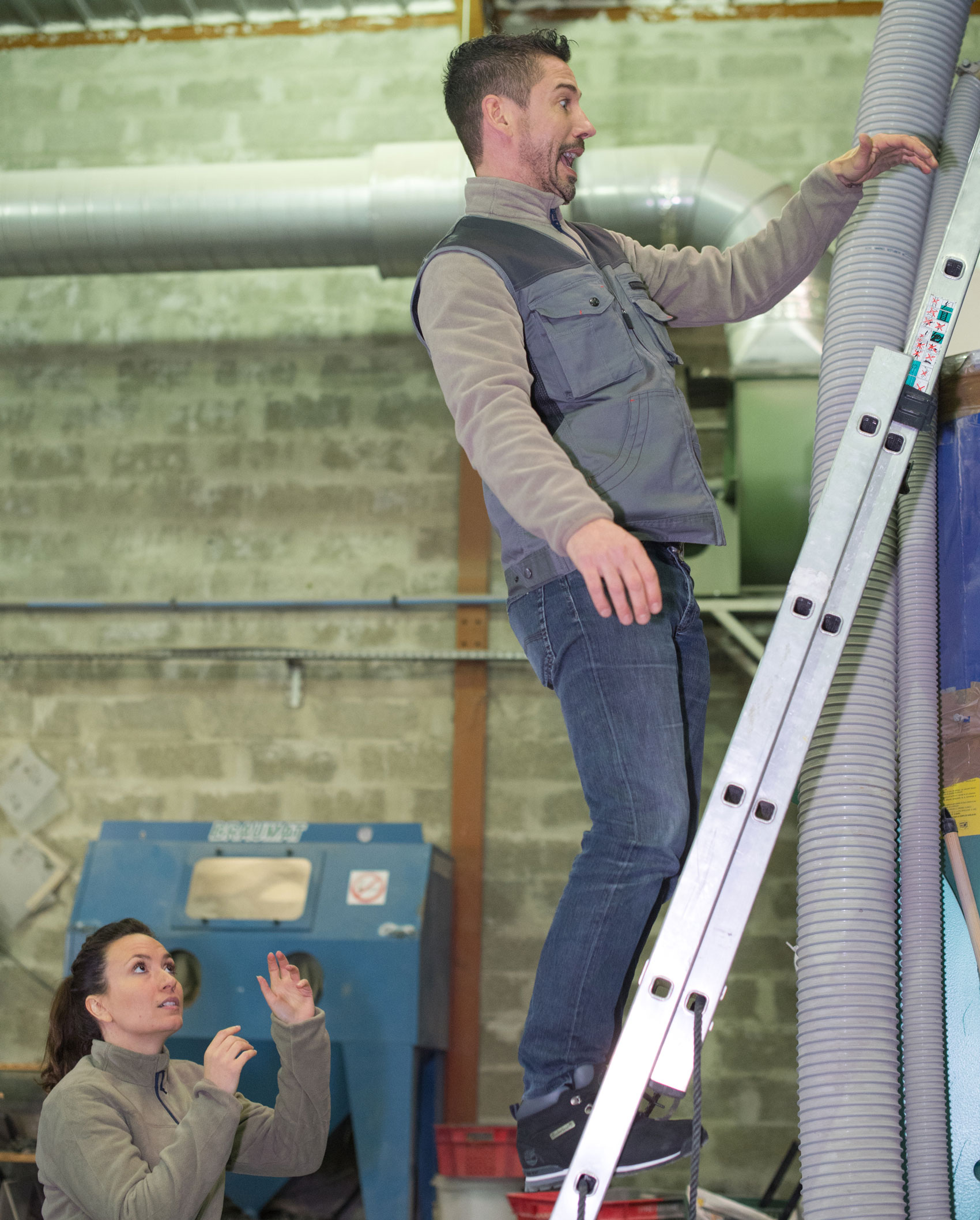 Who Can Be a Defendant in a Premises Liability Case?
There are many potential defendants in a premises liability case. If you are injured at a friend's home, you might have an injury claim against them, which allows you to make a claim against the homeowners' insurance policy. But if the dangerous condition was caused by a negligent contractor, you could have a claim against that company, as well.
If you were injured by a consumer product (for example, a defective hot water heater that causes severe burns), you might also have a products liability claim against the manufacturer of the defective product. And any time you are injured while on the clock for your employer, there is the possibility of a workers compensation claim, as well. You do not have to be on the employer's premises in order to file for workers' compensation.

As you can see, there are many potential defendants in a products liability case. Your case could have multiple defendants and multiple theories of liability, which is why it is so important to get an injury lawyer's advice about your particular case. If you do not have someone on your side, looking for all potential defendants and all insurance policies that apply to your situation, you could miss out on the compensation you are lawfully owed.
What If I Am Injured in My Own Apartment?
Some injury victims assume that they cannot file a claim for injuries that occur in their own homes. While most homeowners do not file claims against their own homeowners' insurance policies, things work a little differently when an injury occurs in a rental property. You are still liable for your own negligence.
If, for example, you are injured when your closet rod crashes because you put too many clothes on it, the injury was not caused by some negligence on the part of the landlord. But if there is a dangerous condition on the property that the landlord has been made aware of and has not fixed, the landlord could be liable for your injuries.
Landlords also have a legal obligation to keep the common areas safe for tenants. Many premises liability claims arise from injuries that occur on stairwells, in pools or hot tubs, in parking lots, and in the other common areas of an apartment complex.
What If I Am Injured at an Airbnb?
In recent years, short-term rental properties have become hugely popular. This new type of rental property has created an entirely new question of premises liability. In many cases, the Airbnb host is a homeowner renting out their own private property.
But should they be treated as a homeowner for purposes of premises liability? After all, they are making money, so perhaps they should be treated more like a hotel. But hotels have more staff and far more experience at making properties safe.
Landlords also have a legal obligation to keep the common areas safe for tenants. Many premises liability claims arise from injuries that occur on stairwells, in pools or hot tubs, in parking lots, and in the other common areas of an apartment complex.
It does not seem fair to hold an individual homeowner up to the same standard of care. This question is still being considered in courts across the country. While there is not yet a definitive answer, the general rule is that an Airbnb host can be held liable for their negligence.
If, for example, your host had a loose gas line that caused carbon monoxide poisoning, this would likely be negligence. Because these situations are still being considered on a case-by-case basis, it is important to get an attorney's opinion about your unique situation. These rules apply to all short-term rentals, whether they are made through Airbnb, VRBO, or a property management company.
If I Am Injured at a Friend's House, Do I Have to Sue My Friend?
Many injuries occur in private homes. Because you are most likely to be in the home of a family member or friend, it is possible that your premises liability claim will be against someone to whom you are close. This is an awkward situation.
However, many cases can be settled directly with the homeowner's insurance carrier without ever filing a lawsuit against your friend or family member. If negotiations break down and your attorney does advise you to file a lawsuit, there will be time to prepare for this situation. Talking it over with the homeowner can help, but you must be careful not to say anything that would hurt your case.
Be sure to check with your attorney about what to say before you say anything about the case to the homeowner. Some friendships are able to survive this difficult situation, but unfortunately, some do not. In either event, it is important to know what your legal rights are before making a decision about whether to file a claim against the homeowner.
Experienced California Accident Lawyers for All Injuries That Occur on Someone Else's Property
You don't have to spend hours online searching for a "California personal injury attorney near me." You have already found the best California injury law firm in California. At Arash Law, our injury attorneys have decades of experience. Our team has collected over 200 million dollars for clients all across the Golden State.
Our California accident lawyers serve clients in Los Angeles, Bakersfield, San Francisco, Riverside, San Jose, San Diego, Fresno, Sacramento, Sherman Oaks, Redding, and throughout the state. Call (888) 488-1391 today to schedule your free consultation. Don't wait to get an experienced injury lawyer on your side to protect your important legal rights.