Los Angeles

Premises Liability Lawyers
with over $500 Million Recovered in Compensation for Injury Clients.
You May Be Entitled to Compensation

Accidents Happen. We Can Help with our

Los Angeles Premises Liability Lawyers
Property owners are legally obligated to protect you from apparent and hidden hazards, including property defects, wet floors, or other dangerous conditions. Premises liability is complex because the property owner can attempt to plead ignorance about the situation that caused your injuries. In this case, you need the help of our Los Angeles premises liability lawyers to help you prove their negligence. Call us at Arash Law (888) 488-1391 today. We offer free consultations to address your concerns and inform you of your legal rights.
Los Angeles is the largest city in California and the second most populated city in the country, with 3.9 million residents. It is the epicenter for residential, commercial, financial, and cultural activities. Many residential locations, restaurants, grocery stores, gyms, and apartments are seen near each other. While everything is conveniently located, it can also bring about many hazards. If you suffer an injury on someone's property, you must speak with premises liability lawyers Los Angeles relies on.
Property owners and management groups in Los Angeles must meet all local, state, and federal laws and regulations regarding property safety. Rules will vary statewide, but essentially, property owners must keep their land and buildings safe for tenants and invited guests. If someone suffers an injury when entering the property due to a failure to adhere to safety standards, they must speak to one of our Los Angeles premises liability attorneys at Arash Law, founded by famous attorney Arash Khorsandi, Esq., to pursue a premises liability claim.
Mild Traumatic Brain Injury
December 2016: $22M+ verdict in a mild traumatic brain injury case. The entire details of the case can be found in the public record filings by the defendant entity that sued its defense
– 
BRIAN BEECHER
Why Choose Arash Law for Your Premises Liability Claim?
Arash Law is one of the leading law firms in Los Angeles. Having understood the consequences of a severe premises liability accident, our goal has been to help injury victims. We know that no two injuries are the same, as they can range from minor to severe. Some injuries are even permanent and require lifelong care and lifestyle changes.
If you suffer an injury on a property of a negligent owner, you must enlist the help of our Los Angeles premises liability lawyers. We can help you pursue damages from the liable parties. Not only will our premise liability attorneys seek reimbursement for medical expenses but also financial recovery for disability, lost income, rehabilitation, diminished future earnings, and more.
We offer free initial consultations for premises liability victims. Our contingency fee basis also offers peace of mind, as you will not pay for our services out of pocket. Instead, the legal fees are taken out of your settlement.
If we do not win, you do not pay. Our team is available to speak to you about case viability, answer your questions, and explain future options. We want to help you move forward from this situation. Schedule a free initial consultation by calling (888) 488-1391 today.
What Is Premises Liability?
The term 'premises liability' refers to an accident on someone else's property that leads to an injury. It is typically due to an unsafe condition, with some negligence involved. It falls under the personal injury spectrum but has unique conditions and regulations. These special conditions regard the property owner's legal responsibility and what happens when someone suffers an injury.
Property owners in Los Angeles are legally required to maintain reasonably safe premises and are financially responsible for any injuries a victim suffers when they fail this duty. In a premises liability case, skilled Los Angeles premises liability lawyers must show the following factors in your claim:
The injury occurred on someone else's property.
The property owner knew or should have reasonably known about the hazardous condition.
The property had an unsafe condition present.
The property owner or manager did not take reasonable steps to remedy the dangerous situation.
Without these essential elements, you will have difficulty getting compensation for your losses. But don't worry because Arash Law has experience handling these cases. Our premises liability lawyers in Los Angeles will uncover the necessary evidence to prove each element.
800+ Real Client Reviews Verified by Google
How Los Angeles Premises Liability Attorneys Can Help
Some premises liability cases are straightforward, while others are very complex. When your claim is particularly intricate, it might require experts to review the evidence, injuries, etc. They will then provide expert opinions to the court or insurance company lawyers, as most premises liability cases involve an insurance provider.
The defendant's insurance company is not your friend. They do not have your best interest at heart. Instead, they will fight you at every turn, blaming your injury on something else or reducing their liability. It is essential to get legal assistance so you can accurately document the accident and your injuries.
Not every injury sustained on someone else's property will require you to take legal action. Some injuries will fall under premises liability law, while others will not. The key to filing a premise liability case is that a property owner's negligence causes your injury. The best way to determine if you have such a case is to schedule a free consultation with Los Angeles premises liability lawyers from Arash Law.
Our legal team will investigate the claim and fight vigorously for maximum compensation. We will employ private investigators and industry experts when necessary. The first step is to find the at-fault party and the cause of your injury. Once we have that information, we can calculate your losses and proceed with your claim.
It is difficult to handle these cases without a legal background or history of litigating premises liability cases. Property owners and insurers will make it more difficult for individuals without legal representation, as they believe you do not know how to fight for compensation. Fortunately, experienced premises liability lawyers in Los Angeles have the background and experience to fight for you.
Let us advocate for fair compensation if you suffered an injury from dangerous premises. We will answer your questions and give you a sense of security. Set up a free, no-obligation case review using our contact form or call (888) 488-1391 today.
The Differences Between Premises Liability and Personal Liability
The two terms sound alike and have many similarities. However, small nuances separate them and can impact your claim substantially. Personal liability refers to situations where an individual is held liable for negligent actions causing catastrophic injuries or harm to another individual.
Premises liability holds a business or individual liable when an injury occurs on their property due to an unsafe condition. Most often, you will see cases involving supermarkets and other retail chains. If unsure how the differences impact your case, speak to our Los Angeles personal injury attorneys.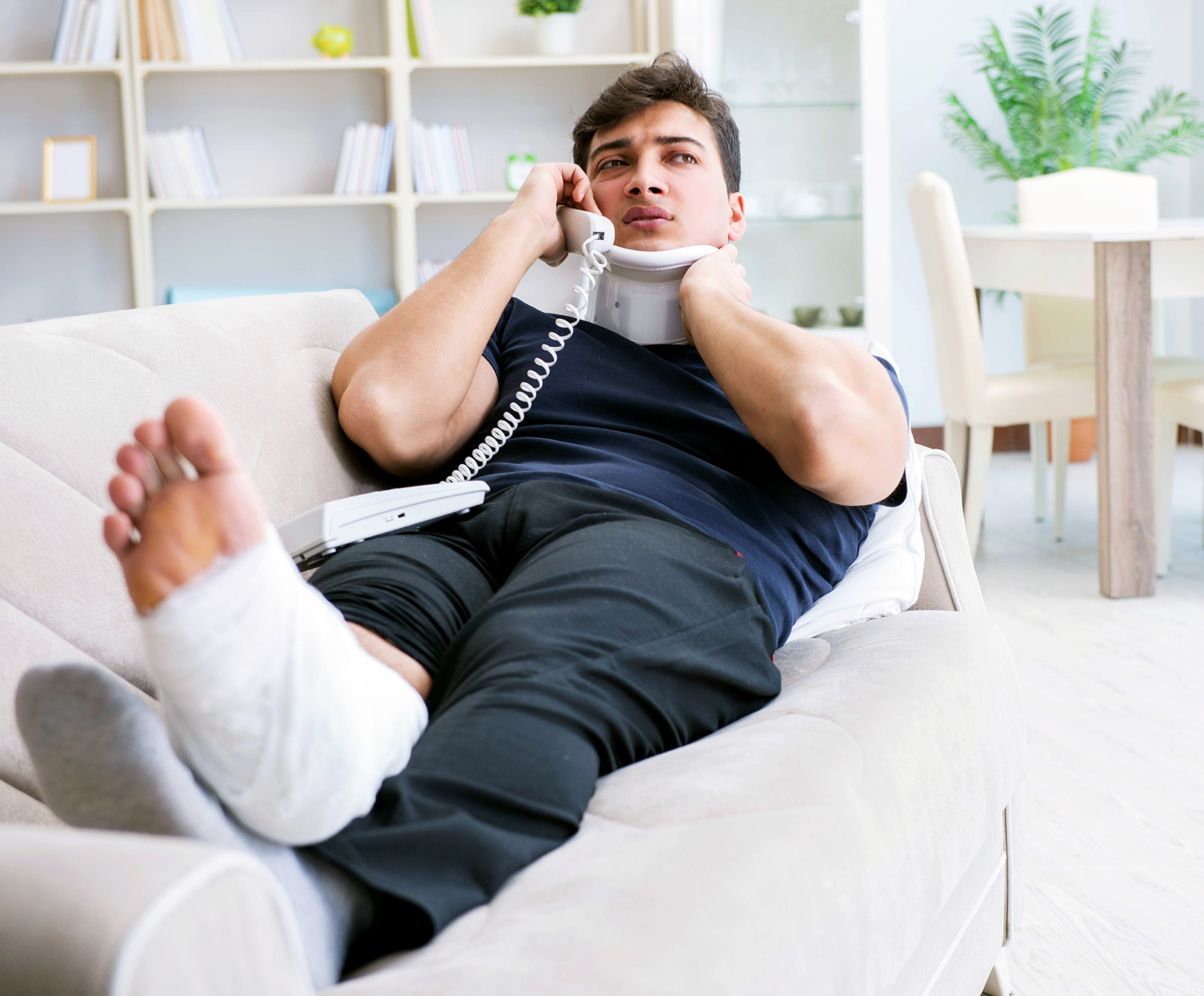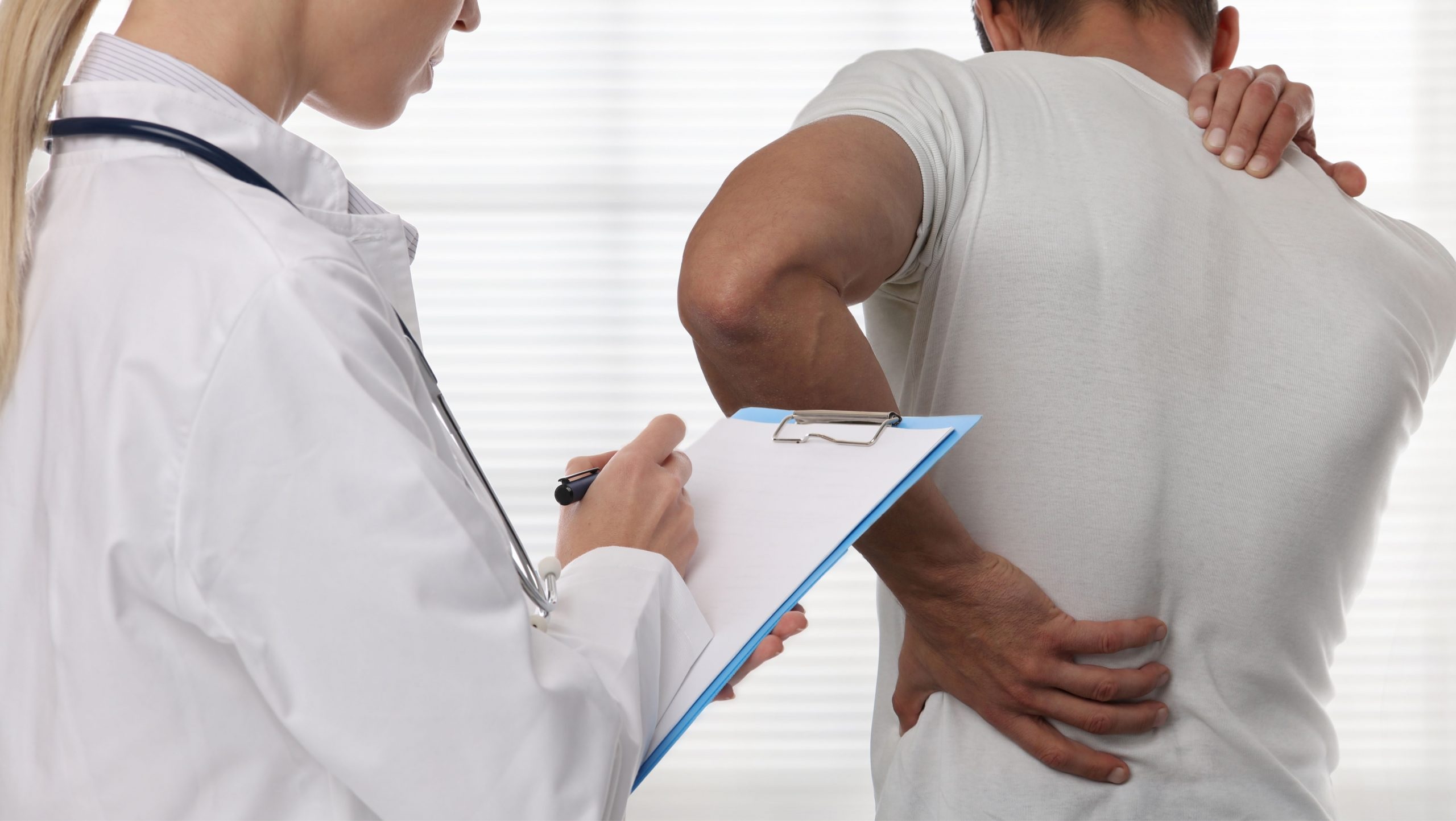 Types of Premises Liability Cases Our Los Angeles Premises Liability Lawyers Handle
Los Angeles has many different properties and areas open to the public. This variety is convenient for residents and visitors. However, it also means there is plenty of room to suffer an injury from negligent actions. Premises liability accidents are prevalent in the city. For instance, the
National Floor Safety Institute
reports that over one million people go to emergency departments nationwide for slip and fall cases. While those are the most common types of premises liability, Arash Law handles many others. Our Los Angeles premises liability lawyers have years of experience handling these cases.
We fight for clients who suffered injuries in cases such as:
Dog bites
Child injuries
Slip-and-fall
Workplace accidents
Structural collapse
Amusement park accidents
Elevator and escalator accidents
Store or restaurant accidents
Toxic substance exposure
Swimming pool accidents
Negligent security
Fires
The majority of the cases we handle at Arash Law involve slip-and-falls and dog bites. And while these are a few examples of premises liability accidents, there are still more. You have grounds for a premises liability claim if you establish that a property owner's negligence led to your injury. There are many hazards that property owners can create and ignore that can be life-altering for guests.
Common Causes of Premises Liability Accidents in Los Angeles
With so many properties in Los Angeles, many causes of premises liability exist. Some of these work in conjunction with the types of cases mentioned above. Prevalent causes of premise liability accidents in Los Angeles include:
Building code violations
Missing or broken guardrails
Obstructed walkways
Unrestrained or dangerous dogs
Water leaks or flooding
Spilled liquids on the floor
Missing fencing
Poor construction
Manufacturing defects or improper maintenance of amusement park rides
Negligent security
Insufficient lighting in parking lots
Broken staircases
Drowning
Lack of lifeguard on duty
Snow and ice falls
A slew of other dangerous conditions can cause a premises liability injury. Whether your situation is listed here or you have another cause, you must speak with our Los Angeles premises liability lawyers.
What Are Some Common Injuries in Premises Liability Accidents?
Much of your claim will depend on your injuries. You can pursue damages if you suffer injuries or a loved one dies in an accident. Since premise liability accidents encompass various causes and accident types, injuries also vary. Among the most common injuries in Los Angeles premises liability cases are:
Broken bones
Neck injuries
Ligament injuries
Injuries can depend on how the situation occurs and the accident's severity. Some injuries will heal with minimally invasive procedures. Others require extensive procedures, including injections, surgeries, and in-home nursing care. Your claim will heavily rely on your condition and treatment plan.
What Damages Can I Receive in A Premises Liability Claim?
Premises liability claims have similar damage awards as other personal injury cases. Since the damages are often more extensive, it is vital to understand what you are entitled to. It is also essential to have a realistic estimate of your case worth. Among the damages our Los Angeles premises liability attorneys will fight for are the following:
Medical bills – Any medical expenses you incur from the beginning of your accident and into the future. Your costs can include physical therapy, medication, and out-of-pocket expenses. Long-term medical bills are the hardest to calculate and can include future surgeries and rehabilitative care.
Lost income – You might need to take time off work to rest or attend medical appointments. You might also lose your ability to work altogether. You can pursue lost income benefits such as salary, tips, bonuses, and lost earning capacity. Some are short-term, and others are long-term losses. Your injury's severity will dictate your time off work and lost income.
Property damage – If any of your property was damaged or lost from the accident, you can recover it as part of your premises liability lawsuit. If you must pay for anything out of pocket, you should keep those receipts to add to your claim.
Pain and suffering – These damages will depend on the severity and extent of your injuries. We will determine compensatory damages for pain and suffering. If you have a permanent injury that requires changing your routine and lifestyle, you will likely have a higher claim than for a minor injury.
Loss of consortium – This category of damages will cover the accident's impact on your spouse or loved one. It can include loss of intimacy, the inability to bear children, and loss of companionship.
Emotional distress – Many victims will have to make psychological adjustments after an injury from premises liability. You can be diagnosed with anxiety, depression, and post-traumatic stress disorder.
Calculating your losses is challenging since many types of damages can apply to your case. Compassionate Los Angeles premises liability lawyers from Arash Law can gather the information necessary to calculate and prove your losses.
We will support you throughout the claims process and ensure we keep all of your documents organized. We fight aggressively for you, ready to take your case to court if necessary to fight for your financial recovery.
What Should I Do After A Premises Liability Accident in Los Angeles?
What you do following a premise liability accident is vital to your recovery in many ways. Knowledgeable and experienced Los Angeles premises liability lawyers from Arash Law, managed by Arash Khorsandi, Esq., will help you through the process. Immediately after suffering an injury on someone else's property, our premises liability attorneys in Los Angeles suggest:
Call the police and first responders – You must alert the property owner that you suffered an injury. They will file an internal report detailing the events. You must also contact the police and first responders for a police report and medical evaluation. Police officers will have an unbiased view of what caused your injuries. Conversely, when the property owner files their report, it will likely favor them, leading to lower negligence and damages.
Seek emergency medical attention – You must get a professional evaluation to address your injuries, no matter how minor you think they are. An accurate diagnosis is vital to showing the extent of your injuries from the incident. The sooner you get treatment, the better for your case.
Document evidence at the scene – Take pictures using your phone and get contact information for any witnesses. These actions are vital to building your case.
Ignore the insurance company – Immediately following the accident, an insurance adjuster will try contacting you to repeatedly offer you settlements. When they are eager to settle, it is a bad sign, and you should ignore their calls. Refrain from accepting any offers until you get legal counsel.
Consult with Los Angeles premises liability lawyers – The best and most important step you can take is to get legal counsel. Our premises liability lawyers will negotiate with the insurance company. We also act as a liaison by handling all communication between the adjuster and other parties. You can start by scheduling a free, no-obligation consultation with us to discuss your options.
When you speak to our legal team, we will advise you of any additional steps you should take regarding your premises liability claim.
Premises Liability Regulations in California
California Civil Code 1714 addresses premises liability by stating, "Everyone is responsible, not only for the result of his or her willful acts but also for an injury occasioned to another by his or her want of ordinary care or skill in the management of his or her property." The "want of ordinary care of skill" refers to negligence, which is the basis of all premise liability cases.
The most important aspect of these cases is negligence. It refers to the carelessness of a person causing harm to another. Regarding premises liability, a property owner who allows a dangerous condition on their property and fails to remedy it is negligent. The negligence makes the property manager financially responsible for the victim's losses.
Negligence also works in tandem with the duty of care. This concept of duty of care is the first element you must establish in all personal injury cases. It refers to the amount of care that is reasonably expected from a property owner. If a property owner has breached this duty, it leads to accidents, and you have a premise liability case.
Factors that can impact a property owner's breach of duty of care are:
Whether the owner knew about the hazard or defect
If they contributed to a dangerous condition or defect
Their obligation to decrease the risk
The foreseeability of injury
These and other factors will significantly impact your case. If you have questions regarding how California law applies to your premises liability case, speak to one of our Los Angeles premises liability lawyers today.
Property Owners' Legal Duty of Care per California Law
California property owners owe a duty of care to visitors entering their property. They must protect visitors from hazards. Property owners must also make reasonable attempts to prevent hazards altogether. When a property owner becomes aware of a dangerous condition, they should give notice and make repairs. Otherwise, they can be held liable for any injuries a visitor suffers.
CACI No. 1001. Basic Duty of Care states, "A person who owns/leases/occupies/controls property is negligent if he or she fails to use reasonable care to keep the property in a reasonably safe condition." These parties must also take steps to discover unsafe conditions, replace, repair, or give warnings of potentially hazardous situations.
Who Can I Sue After An Injury on Someone's Property?
If you suffered an injury on a property in Los Angeles, you can take legal action against an entity, company, or individual legally responsible for the property. The defendant(s) will vary depending on your accident's circumstances. In some situations, there are multiple defendants who often own, lease, control, or occupy the property.
Some potential defendants in your case include:
Landlord
Homeowner
Company
Tenant
Retailer
Business owner
Property management company
Restaurant
Employee
Liability can be tricky in these cases, depending on who is responsible or what the dangerous condition is. Typically, a party controlling the property can be liable for your injuries. They do not necessarily need to own or occupy the space for liability.
Another factor to consider is the kind of property the accident occurs on. Other considerations include rental agreements and the property owner's duty. The best way to determine liability is by consulting with Los Angeles premises liability lawyers from Arash Law.
When Is A Los Angeles Property Owner Liable for Injuries?
While you might assume that property owners are automatically liable, that is untrue. They owe various duties to individuals who enter the property, and the highest duty goes to people invited to their property. These individuals are considered invitees under California law. For the sake of an invitee, the property owner must search the property for defects, place signage, or warn of any hazards.
Trespassers fall into a gray area of premise liability law. They are owed the least amount of duty of care. However, property owners cannot intentionally set up hazards to entrap or hurt a trespasser. When the trespasser is a minor, the duty of care increases. It is very complex, and you must discuss how much duty was owed to you with proficient Los Angeles premises liability lawyers.
Attractive Nuisance Doctrine and Premises Liability
The attractive nuisance doctrine is a complex legal matter that applies to premises liability cases involving children. It involves a property owner's responsibility regarding children trespassers. Under this doctrine, property owners can be held liable for injuries trespassing children suffer if certain conditions are present. For instance, the property owner can be responsible if an object or situation attracts the child, like a swimming pool or trampoline.
This doctrine exists because of the idea that children cannot understand the risks posed by certain conditions. They do not always understand property lines. Therefore, property owners are responsible for removing objects or conditions that can attract minors. You have legal options if your child wanders into someone else's property because of an attractive nuisance and suffers an injury.
How to Prove Premises Liability
The first step in successfully holding a defendant responsible is proving premises liability, which is the only way to secure financial compensation. The burden for premises liability claims lies with the injury victim. You must prove property owners caused or failed to prevent your injury.
You must have convincing evidence that the defendant was at fault by 51% or more. Our Los Angeles premises liability lawyers from Arash Law will help establish responsibility.
Four elements must be proven:
The first thing to prove is that the defendant controlled the Los Angeles property. It is essential to show they were the owner when the accident occurred. Since ownership can change periodically, evidence of ownership from the accident date is needed.
The second element is showing negligence, meaning they were careless when they did not exercise due care or caution. You will also have to prove your status on the property since that will determine the property owner's duty to you. Status categories can be invitee, licensee, or trespasser.
Often, the most contentious element is negligence. Plaintiffs must show the defendant was a substantial or direct factor in the incident. Proving negligence works in conjunction with breach of duty. If something else caused your injury, the defendant is not responsible.
Lastly, you will have to show you suffered injuries during the accident. You can prove it by using medical records and photographs.
If the above sounds confusing and impossible, do not worry because our Los Angeles premises liability lawyers will find the evidence necessary to prove each element. We will look for evidence that can persuade the insurance adjuster, a judge, or a potential jury your way.
The evidence we will seek includes the following:
Surveillance footage
Photographs
Accident reports
Pay stubs
Expert witness testimony
Eyewitness statements
Employment records
Doctors letters
Medical records
Our team will request, preserve, and present this and other evidence for you.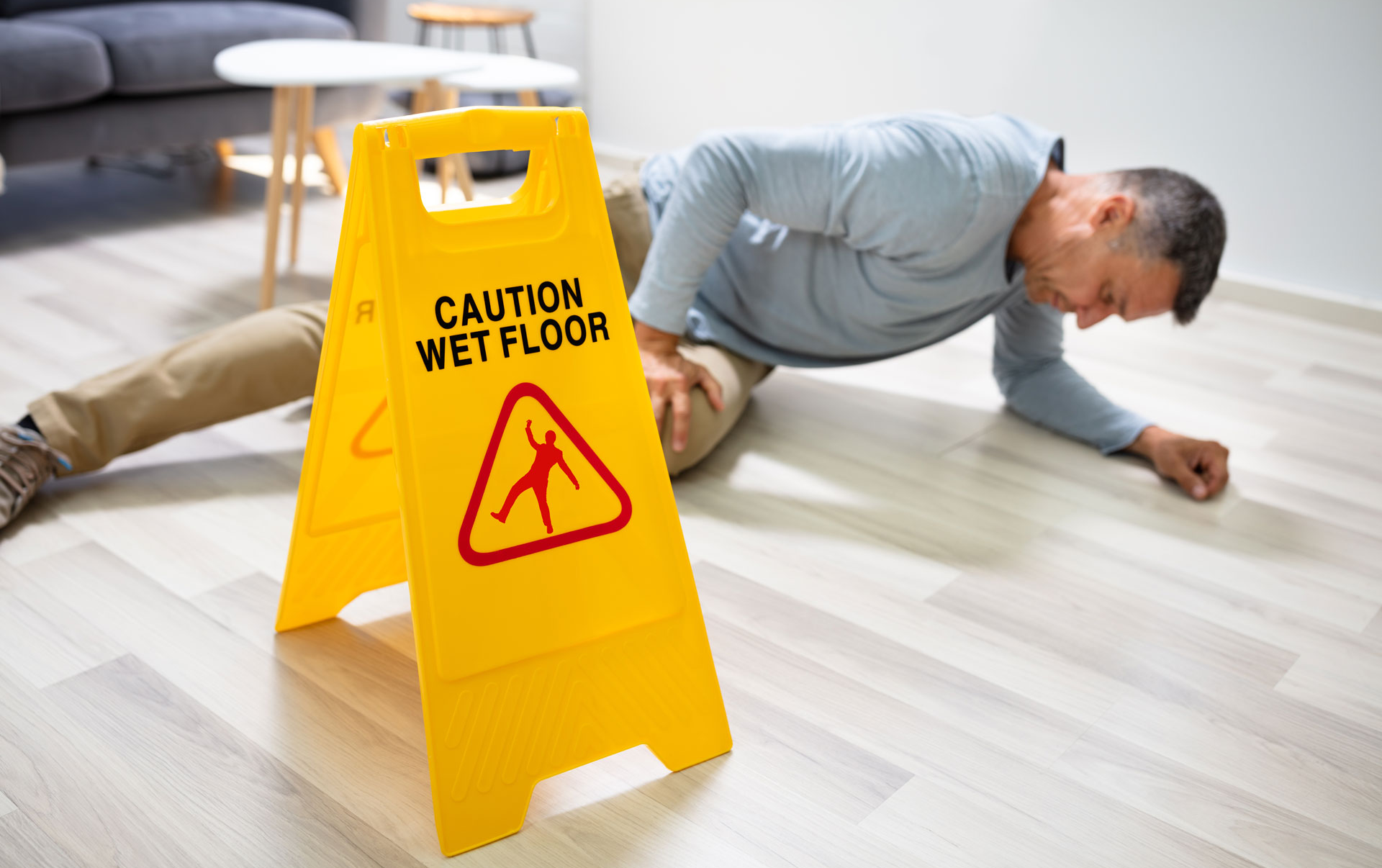 client suffered lower leg injuries
– 
JUDD ROSS ALLEN
Los Angeles Premises Liability Damages
Injuries are a substantial aspect of your damage award. The following are three categories of damages injury victims can seek depending on the facts of the incident.
Economic Damages – These are tangible expenses stemming from your premises accident, including:

Medical Bills
Physical Therapy
Chiropractic Care
Medication
Lost Income

Legal Fees
Travel Expenses
Rehabilitation
Property Repairs or Replacements
Autobody shop repairs

Non-Economic Damages

– Intangible losses such as

the

emotional

distress

you suffer from the accident. These include:

Emotional distress
Trauma
Loss of quality or enjoyment of life
Disfigurement

Inconvenience
Scars
Pain and suffering
Punitive Damages – These are determined by the court. Unlike the other two categories, these damages are not to help the victim but to punish the defendant. They appear in cases involving gross negligence.
If a loved one died from a premises accident, you can seek other damages not listed here. You will have to pursue wrongful death claims in California, which are especially harrowing for the families. You can pursue compensation for burial expenses, inheritance, etc. The case's worth will vary depending on the unique factors of the accident and claim.
Some of those factors include:
Injury severity
Insurance limits
Health before the accident
Recovery time
Age
Income
The defendant's actions
To better understand your case, it is worth discussing these and other factors with our Los Angeles premises liability lawyers.
The Statute of Limitations for Premises Liability
California has a maximum time in which you can file a premises liability case. It is known as the statute of limitations. You must adhere to these deadlines, or the court will automatically reject your claim.
According to California Code of Civil Procedure Section 335.1, that deadline is two years from the accident date. One exception that can delay this deadline is if you notice your injury after the accident. The day you discover the injury will start your clock, not the accident date. Even so, proving this can be very challenging, and you must move quickly. Instead of worrying about missing a deadline, talk to one of our premises liability attorneys in Los Angeles today.
Speak Our with Los Angeles Premises Liability Lawyers Immediately
If you've experienced an injury on someone else's property due to a negligent owner, it's vital to take immediate legal action. You may recover compensation for lost income, medical expenses resulting from your injuries, and other damages. To protect yourself and your injury claim, use our contact form or call Arash Law at (888) 488-1391 to schedule a free case review.
Our premises liability lawyers Los Angeles trusts also assist victims throughout California, including San Jose, San Francisco, Sacramento, San Diego, Bakersfield, Anaheim, Riverside, San Bernardino, Fresno, and Glendale. We are available anytime and anywhere you are. Call us today and experience the best legal representation for your premises liability case.