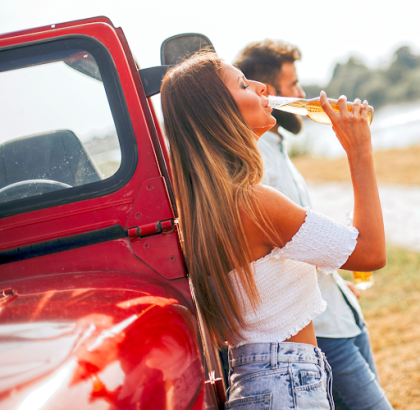 Motor vehicle accidents caused by intoxicated drivers account for $44 billion in costs each year in the United States. A trusted DUI victim attorney understands how difficult it can be to recover from injuries sustained during an automobile accident. Suppose you or a loved one suffered an injury in an accident caused by a drunk driver. In that case, you should consult with an experienced personal injury attorney to understand what you need to do to ensure you receive the financial compensation you deserve.
Arash Khorsandi and his team at Arash Law have decades of experience representing clients who suffered personal injuries during motor vehicle accidents. Contact our injury firm today to schedule a free consultation which we can discuss the facts of your case. You can also call Arash Law at (888) 488-1391 to learn more about how we can help victims recover compensation. The attorneys at our firm have collected over $400 million for clients throughout the State of California.
State laws and the United States Constitution protect the rights of criminal defendants. Yet many injured victims may believe their rights are unimportant or ignored. Although a criminal defendant may be guilty of driving while intoxicated, the injured victim is not guaranteed monetary compensation without taking legal action.
An order for the criminal defendant to pay restitution may not be in an amount that is insufficient to pay medical bills. Often, the convicted driver does not have the financial wherewithal to pay restitution.
However, injured victims have other avenues available to receive the monetary compensation they deserve. An injured victim struck by a drunk driver can often recover the financial compensation they deserve by filing a claim.
What Should I Do If An Intoxicated Driver Injures Me?
You will likely be confused and in pain after an intoxicated driver injures you. You should take the following actions after suffering any type of injury in a motor vehicle accident with a drunk driver:
Remain at the accident scene and contact emergency personnel.

Stay at the accident scene until help arrives and contact 911. Wait for first responders. You should also insist that an officer create a police report. You may think you have insignificant injuries, but you want to make sure the police create a report so you can have a stronger case. While you cannot use a police report as evidence in court, insurance companies often rely on them to determine liability. If the other driver was drunk or violated some other traffic law, a police report may be all you need to establish liability.

Obtain photographs. Documentary evidence is vital to your case. If you are not too injured to take photographs, take pictures of your bodily injuries, the automobile, and the accident scene. If you take photographs of the accident scene, it will document important elements such as the weather at the time of the incident. Specific information that you may not notice right away can often come to light when later looking at a photograph. By taking photographs of your damaged automobile, you can demonstrate the severity of the impact. Photographs of yourself and any injured passengers can document the injuries suffered in the motor vehicle accident. Also, photographing or recording the other driver can help you document the physical and mental condition of the driver at the time of the incident. 
It's a Good Idea to Talk to Witnesses
Talk to the witnesses near the accident scene and obtain their telephone numbers and email addresses. Some officers may not interview every witness at the accident scene. By creating your witness statements, you can ensure the police report is not missing any valuable evidence that may help your case.
What Should I Do After the Motor Vehicle Accident?
When you suffer a bodily injury during a motor vehicle accident, you have to prioritize your physical and mental health. Seek medical treatment immediately after suffering an injury in an automobile accident. If your physical symptoms worsen, then seek additional medical treatment or seek a specialist's opinion. Obtain medical records, take notes, and keep all receipts of payments you make for your medical treatment.
Also, call or write the insurance companies relevant to the motor vehicle accident. Every driver involved in an automobile accident must contact their own insurance company. Call or write your insurance agent and explain to them how the accident occurred. Ask the insurance agent what type of coverage applies to the motor vehicle accident.
Contact the other driver's insurance provider. By doing this, you are giving notice of the motor vehicle accident to the insurance company. The insurance company may attempt to deny coverage later and claim they never received notice of the accident.
Should I Retain an Attorney for My Intoxicated Driving Accident Claim?
It is beneficial to you and likely the outcome of your case if you retain a personal injury attorney for your intoxicated driving case. The drunk driver's insurance company wants to settle the lawsuit before any case proceeds to trial, but the insurance company will offer a low settlement amount. Contact a California personal injury law firm today if you are unsure how to retain a personal injury attorney. Call the office at (888) 488-1391 to schedule a free consultation during which we can discuss the facts of your case.
What Benefits Will I Receive If I Retain a Personal Injury Attorney?
If you hire a personal injury attorney, you will have a professional handling mundane tasks like requesting medical records, adding up medical bills, and filling out important documents. You need time to focus on your physical recovery. By hiring a personal injury attorney, you will be relieving yourself of the burdens associated with filing a personal injury claim.
A knowledgeable personal injury attorney can offer you the following benefits: 
A professional who knows the amount of monetary compensation you deserve and how to fight for a just settlement amount 

A thorough understanding of insurance policies and what is needed to get the most value out of the at-fault driver's insurance policy 

Confidence that your lawyer will file all legal documents on time and that they will be accurate and complete

Extra documentation, investigation, and analysis of the case facts
How Can I Determine the Value of My Drunk Driving Accident Case?
If you seek financial compensation for your injuries, you need to add your non-economic and economic damages together with any punitive damages that a court may award.
Economic damages include vehicle property damage. If your car was totaled, the compensation you receive for property damage might equal the fair market value of the automobile. If the vehicle was repairable, then the property damage will be the cost to repair the damage to the automobile. Economic damages also include medical expenses such as medical treatment, physical therapy, and surgeries. Also, future lost earnings, lost earning capacity, and lost wages are factored in when computing economic damages.
Non-economic damages are typically the pain and suffering or emotional trauma experienced by the injured victim. Loss of consortium damages are also included in non-economic damages, and this refers to the loss of the companionship, love, and support provided by a spouse.
The value of each case is unique because the factors listed above are never identical from case to case. Your lawyer will calculate every element of your damages, and this total is relevant to settlement negotiations.
Elements Relevant to Settlement Amounts for Intoxicated Driving Accident Cases
The Nature of Your Injuries
The degree to which you suffered bodily injury is one important element when analyzing the total financial compensation you may deserve as part of your case. To obtain monetary compensation for your physical injuries and psychological pain and suffering, you must prove that the intoxicated driver was responsible for your injuries.
Categories of Treatment
Any medical treatment you receive to alleviate your injuries is necessary to establish the nature and extent of your injuries. Detailed medical records and statements by treating physicians prove that you received necessary medical treatment for your bodily injuries. The physical records and oral statements provide substance to your claims for medical bills and the psychological suffering you endured.
Missing Work and Lost Wages
Injured victims of drunk driving accidents may be able to receive financial compensation for any lost wages and time missed from employment. Document any time off work that was a result of your injuries. Suppose you suffered an injury that caused you to not be able to return to your profession or perform the type of work you did before the accident. In that case, you might be able to receive financial compensation for loss of earning capacity.
Medical Bills
Property damage costs, such as the price of replacing or repairing your automobile, are also recoverable if the damage occurred during a drunk driving accident. In particular instances, you may have the right to file a claim for the costs of proceeding to trial with the drunk driving accident lawsuit.
Pain and Suffering
Pain and suffering are non-economic damages and thus are not quantifiable. It is more difficult to calculate pain and suffering because it requires understanding all the facts related to the accident. Accident victims obtain damages for pain and suffering as compensatory damages for physical and mental suffering caused by the drunk driving accident.
Specific injuries are unique, and settlement amounts will differ depending on the number of injuries suffered by the victim and the nature of those injuries. Also, jurors and other observers may react differently to different types of physical injuries. Accident victims need to be able to articulate the pain and suffering they endured during and after the drunk driving accident.
Contact an auto accident attorney today if you or a loved one suffered an injury during a drunk driving accident. The attorneys at Arash Law headed by Arash Khorsandi, Esq. have decades of experience representing clients throughout the State of California. Call us at (888) 488-1391 to schedule a free consultation during which we can discuss the facts of your case.
Drunk Driving Accidents and Establishing Liability
Establishing liability means proving that the drunk driver had a duty of care to drive an automobile reasonably. The four elements of negligence are duty, breach, causation, and damages.
After establishing that the drunk driver had a duty of care, the attorney must show that the driver breached their duty. An attorney may introduce evidence that the driver was drunk when the accident occurred. If the driver was intoxicated while driving a vehicle, they were breaching their duty of care, and anyone injured by their conduct can likely recover compensation.
Some jurisdictions have laws related to negligence per se, which means that proving that a driver was intoxicated is sufficient to establish negligence. The drunk driver may attempt to establish that some intervening force contributed to the accident. If they cannot, the drunk driver will almost certainly be liable for your injuries.
Why Do I Need to Retain a Personal Injury Attorney?
The best way to protect your rights and obtain financial compensation for the injuries you suffered during a drunk driving accident you need to retain a knowledgeable personal injury attorney. You may need additional evidence to prove that a driver was intoxicated, and a lawyer can investigate your case. Also, an attorney can help obtain documentary evidence of intoxication by subpoenaing records of restaurants and bars where the drunk driver may have been drinking before the accident.
Retaining a personal injury attorney means you will not have to request medical records, conduct depositions, or gather physical evidence. When you retain an attorney, he or she will complete all of these tasks for you. Also, a personal injury attorney can stand up to the insurance companies and demand the monetary compensation you deserve.
How Do I Seek Financial Compensation with A Personal Injury Attorney?
The first thing you must do is seek medical treatment for your injuries and follow up with additional physical therapy and rehabilitation appointments. Next, contact an experienced personal injury attorney. Also, document any evidence of the accident by taking photographs, videos, and audio recordings.
A personal injury attorney will negotiate on your behalf and make sure that you file your claim within the statutory limits. You must file your legal claims before the statute of limitations expires. Many states have a two-year statute of limitations period for personal injury actions. The statute of limitations starts to run from the date of the drunk driving car accident.
Contact Our Firm Today for A Free Consultation with a California Personal Injury Lawyer
Contact our award winning law firm today to schedule a free consultation during which we can discuss the facts of your case. The attorneys at Arash Law led by Arash Khorsandi, Esq. have decades of experience and have recovered over $400 million for injured victims. We serve clients in San Francisco, Riverside, Sacramento, San Jose, Los Angeles, San Diego, Sherman Oaks, and throughout the State of California. Call our legal team today at (888) 488-1391 or contact us online to schedule a free case evaluation with a California personal injury attorney.