How Do I Find The Top-Rated Personal Injury Lawyers Near Me?
After an accident, it can be difficult to know what to do next. The most important thing you can do to protect your legal rights is to hire an accident lawyer as soon as possible.
An experienced legal professional will protect your rights throughout your case. A lawyer will also ensure that you have access to all potential sources of compensation from all potential defendants to obtain compensation for your injuries. But how do you find the right lawyer for your particular case?
It can be more complicated than simply doing an internet search for "top-rated personal injury lawyers near me." Learn more about how you can go about finding an experienced, aggressive lawyer who is right for your particular injury case. 
How to Find Personal Injury Lawyers Nearby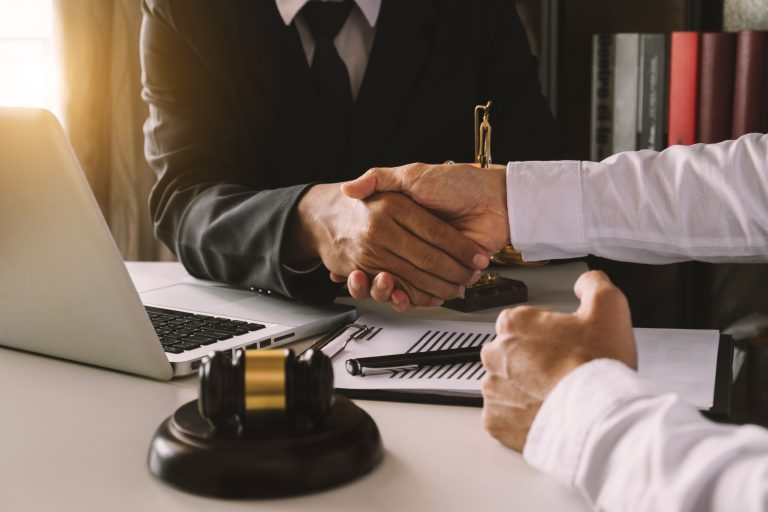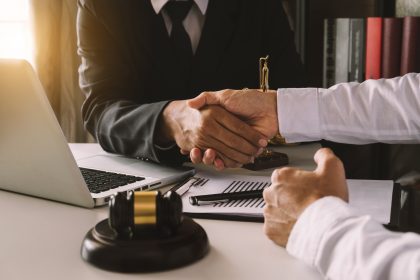 The first step to finding your injury lawyer is to make a list of potential candidates. You want to have several lawyers to choose from, to be sure that you can find the best one. You can start by searching the internet for personal injury lawyers in your area.
There will be many options. The State Bar of California has licensed more than 266,000 attorneys to practice law in our state, and about 190,000 of these lawyers are currently practicing law. Personal injury is also a popular practice area. This fact means that you will likely have many options to choose from for personal injury lawyers in your area. 
Start by compiling a list of personal injury lawyers in your area. Try to find lawyers who mention your particular type of accident on their website. A motorcycle accident, for example, can present different legal issues than an Uber accident.
You want to work with a lawyer who has experience handling your specific type of accident, such as challenges to accidents while splitting lanes. Once you have a pool of many local candidates, you can begin to investigate their ratings. 
How To Find Top Rated Lawyers
Most clients want to work with a top-rated lawyer and produced good results in the past. But how do you find a lawyer's ratings? The first step is to check out the lawyer's history with the State Bar of California. Every lawyer in California must gain admission to the State Bar to practice law.
The Bar maintains a public database of all attorneys. This website tells you when the lawyer was admitted to the Bar, whether they have faced any disciplinary action from the Bar, and whether they are currently in good standing to practice law in the State of California.
Some attorneys also register with local bar associations. Doing so is voluntary, so you might not find a particular attorney listed with your local bar association. But if they are, there may be more information available to help you make your decision. 
Several websites allow clients to rate their attorneys. Reviewing these sites is a helpful way to see how other clients feel about an attorney's work. However, there are likely to be a few cranky customers who want to rant about their experiences like any online rating website.
A single bad review might not mean that an attorney is "bad." Look for patterns. If a series of clients all say that a lawyer didn't return their calls, or was not a good negotiator, or had other specific problems, this might be a sign that he or she is not the attorney for you.
Arash Law has excellent ratings from a wide variety of clients. We work hard to deliver excellent customer service – in addition to top tier legal results.    
Questions to Ask When You Are Interviewing Personal Injury Lawyers
Once you have compiled a list of qualified injury lawyers in your area, it is time to set appointments to meet with these lawyers in person. Many personal injury lawyers offer free consultations. When you meet with a lawyer, you will get a sense of their personality and whether it will be a good fit to work with this person.
Remember: you are establishing a professional relationship. It is important to hire someone with who you can work easily.
You will also need to get a sense of the lawyer's ability to handle your particular case, so it is important to ask specific questions. Here are some key areas in which to ask questions when you are interviewing a personal injury lawyer: 
Experience
The Bar website can give you basic information about when an attorney graduated from law school and obtained admission to the Bar. But this does not tell you how much experience they have – or what kind of work they have done in the time since they started practicing law. Ask a lawyer how long they have been practicing law.
What areas of law have they practiced? What types of cases have they handled? How many cases similar to yours have they handled? Did these cases settle or go to trial? The more similar an attorney's experience is to your particular accident, the better fit he or she will be for your case. Factors to consider include the type of accident in which you suffered injuries, the types of injuries you have suffered, and the defendant responsible for compensating you for your injuries. 
Fee Arrangements
It is very important to be sure you thoroughly understand all the details of your fee arrangement before hiring any personal injury attorney. The amount of attorney's fees and case costs you pay can drastically affect the amount of money that ultimately ends up in your pocket. You have the right to understand how all these fees and costs will affect your bottom line.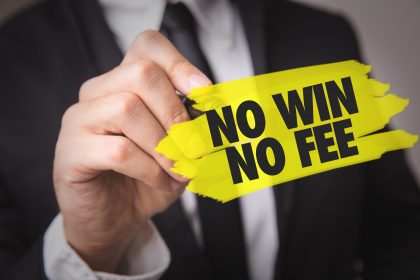 Personal injury lawyers often work on a contingency fee basis. This arrangement means that you do not pay any attorney's fees upfront. Instead, you agree to pay the attorney a set percentage of the amount that he or she can recover through a settlement or lawsuit, in addition to any costs that the attorney must advance for your case.
Costs typically include fees for obtaining police reports, medical records, and other administrative fees. If your attorney must file a lawsuit on your behalf, the amount of work that must be done on your case increases significantly.
This fact is why many personal injury lawyers require you to pay a higher percentage for attorney's fees if they end up filing a lawsuit. Be sure you understand what percentage applies to your case. You should also be sure you understand what costs you are responsible for.
Expectations For Your Case
One of the best ways to determine if an attorney is right for you is to get an idea of what his or her expectations are for your case. Here are some questions that will give you a sense of how the lawyer intends to handle your case: 
How long do you think it will take to resolve my case? 

How much do you think my case is worth? 

What defendants (or insurance policies) do you intend to pursue? 

What will your case strategy be if the insurance company refuses to make a fair settlement offer? 

Have you handled cases similar to mine before? How long did it take to settle? Do you think my case will proceed similarly? Will it take longer or be worth less? 

Do you see any legal challenges to proving my case? 
As you ask questions like this, you will get a sense of what the attorney intends to do with your case. Does he or she have a strategy in mind? Does the lawyer seem comfortable with a case such as yours? Does the attorney have answers to your questions, or do they seem to be struggling for answers? Simply asking about the attorney's expectations for your case can give you a good sense of whether they are qualified to handle it. 
Searching for the Top Rated Personal Injury Attorney Near You? Call Arash Law Today
Finding the right accident lawyer is a critical step toward protecting your legal rights. You don't have to search online for "top-rated personal injury lawyers near me" and hope for the best.
The experienced auto accident lawyers at Arash Law have decades of experience. We have collected over 200 million dollars for clients across the state. 
We serve clients in San Francisco, Riverside, San Jose, San Diego, Sacramento, Sherman Oaks, and throughout California. Accident victims across California trust us to protect their legal rights, and we will fight hard for you, too. Call (888) 488-1391 or contact us online to schedule your free consultation.
Don't delay: the sooner you have an experienced personal injury lawyer fighting on your side, the better protected your legal rights will be. Rest easy knowing a professional is protecting your rights and handling the paperwork so that you can focus on making the best recovery possible from your injuries.