When you are looking for a car crash attorney, you need someone going to be a good fit. The right car crash attorney is someone with experience and the resources to help you win the compensation you deserve. A car crash is often the most devastating thing that could happen to someone. You need an experienced California attorney to protect your rights and get you the compensation you deserve.

In the United States, there are an estimated 3.9 million emergency department visits for motor vehicle accidents every year. The highest number of visits occurs in the age brackets of 16 to 24 and 25 to 44. Car crashes are an everyday occurrence in America.

When it comes to winning the highest settlements for our clients who have been injured in a car accident, our renowned California accident law firm knows the precise formula. We have a team of dedicated California car accident attorneys committed to pursuing your highest compensation. Call us at (888) 488-1391, and we'll take a look at your case for free.

The Right Car Crash Attorney Is on Your Side
A car accident is so overwhelming that it can feel like everybody is working against you. Some of that may be trauma. Your head may just be spinning in every direction, and you don't know where to start. The right car crash attorney will make you feel like you have the legal support you need to get what you deserve.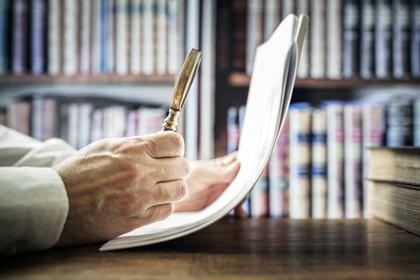 The biggest wins in car accidents come when both the client and their attorney are committed to that win. Right now, you are dealing with a lot. You need an attorney that can help you manage that load. It's easy to feel like you want to give up on these experiences. But you won't feel that way with the right car crash attorney on your side.
There may be elements of your claim that you are entitled to that you don't even know about yet. That's what we are here for. To help you find those things. The car insurance companies will want you to settle quickly to get the lowest dollar value from your claim.
You may be entitled to personal injury costs, medical care, lost wages today and tomorrow, even legal fees if you win your case. There may even be more damages you can claim than this. Arash Law has a dedicated team of 10 top California car accident and California personal injury attorneys headed by Arash Khorsandi, Esq. committed to your win. We need you to be too, and we'll tell you exactly how to get there.
Car Accident Statistics in California
There are approximately a quarter of a million injures that come from over 190 thousand car crashes every year in California. Of those crashes, almost 4 thousand people die. Personal injury from car accidents and wrongful death claims are happening every day in this state.
When looking for a California car crash attorney, you need someone who has experience dealing with these victims every day. Here's what else we know:
Approximately 47 percent of injured parties in a crash did not wear seat belts.
Approximately 1 in 3 deaths in car crashes in the United States involve a drunk driver.
1 in 4 crashes involves speeding, and speeding kills approximately 25 people in the United States every day. A collision is a speeding crash if the driver is charged for a speeding-related offense in the collision.
The right kind of car accident attorney knows what you are going through when this happens. We know you aren't just a statistic. We have been seeing these accidents for 30 years at our most trusted law firm.
All of them involve the same formula, and our car crash attorneys are experienced at handling every variable in that formula. Drop us a note online to book a free consultation, and we'll let you know what you can expect from your case. Or call (888) 488-1391 and book a free review today.
Most Common Causes of Car Accidents
Driving is something that most of us do every day, and you do too. We don't usually think every day of the chances of getting into a car accident. But it happens. Crashes kill thousands in California every year and injure hundreds of thousands.
We deal with this every day. Here are the most common car accidents that we see:
Speeding is sometimes a fatal traffic violation.
Drunk driving is responsible for thousands of deaths a year and even more personal injuries.
Car defects
Distracted driving is responsible for 15% of injury crashes a d 14% of police-reported crashes.
Driver errors are innocent mistakes like wrong turns, failure to check a blind spot, or not-so-innocent mistakes like road rage.
A good car accident attorney will want to know what kind of distractions were involved in a distracted driving case. It's worth noting that distracted driving isn't merely texting and driving, although that is one of today's most common causes. There are three kinds of distracted driving:
Manual distractions – When hands are taken from the wheel.
Visual distractions – When you take your eyes off the road.
Cognitive distractions – When your mind wanders from driving.
Most Common Car Crashes for Attorneys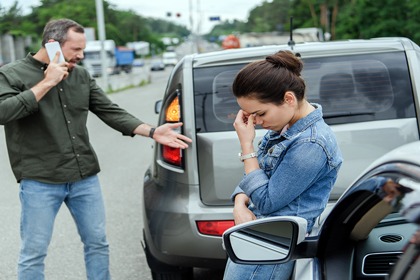 We keep saying there is a formula for car crashes, and that's because the right car accident attorney in California knows that there is a formula. We have causes of car crashes, kinds of car crashes, negligence or fault, and the damages that result from them. These elements are ordinary and necessary information that every car crash attorney needs to know.
We see these every day:
Each of these car accidents has the potential to be deadly or cause injuries that can change the rest of your life. Some of these are illegal and will put the driver at fault in the accident. As well-known California accident attorneys, we can help you figure out what to do in an injury and car accident situation. Call (888) 488-1391 so that we can review your case and help you get the compensation that you deserve.

Who Is At Fault in a California Car Accident?
In California, the driver that caused the accident will bear most of the damages, which is considered negligence. In order to get damages in a personal injury claim or lawsuit, you need to show the other driver was responsible.
It is possible sometimes that both drivers are responsible for a car crash. In California, the pure comparative fault law prevails here. In other words, you will receive compensation according to how much at fault the other driver is.
If the other driver is 95 percent responsible, that driver will be responsible for 95 percent of the compensation. Your 5 percent will be taken out of the total damages awarded in the end. This percentage is often determined by a jury in a personal injury or car accident case. Many car crash attorneys will settle your case before it reaches that point.
But if you do end up going to court, a jury will determine from the facts you have presented who is most at fault. Our award-winning law firm has car accident lawyers who are skilled at determining who is most likely at fault in an accident at the outset. Call us at (888) 488-1391, and we will fight for you to get the compensation you deserve.
How Much Compensation Can You Get From a Car Accident?
When you are looking for the right car crash attorney, you want one that will get you the most damages too. Never take a settlement offer from an insurance company without first talking to an attorney. You will never get the amount that you deserve.
There are several things that you can claim in your car accident case. What follows are the most common damages you could see.
Medical expenses
This expense (past, present, and future) include specialists visits, rehab, home care, and even travel fees if you have to travel.
Lost wages
You may not be able to work for a while after an accident, and this could be covered. If you are permanently disabled, future lost wages maybe included.
Pain and suffering
Pain and suffering could include mental trauma you endure as a result of the accident, and even if someone prolongs a case to avoid paying.
Property damages
These damages include car repairs, car recovery, or receipt of cash value if your car is a write-off.
This is just the beginning of the list of damages you could get after you have been in a crash. The right car accident attorney in California will want you to get everything you deserve.
Book a free consultation online at Arash Law managed and operated by Arash Khorsandi, Esq., and we'll tell you what kind of damages your case is looking like. We've spent three decades collecting over $400 million in damages for our clients. We know how to get you the maximum that you deserve.
Should You Contact a Car Crash Attorney?
It is rare for you to be in a car accident and not need an attorney, but a good attorney will tell you when you don't need one. When damages are less than $1,000, an attorney will cost you more than the damages you would receive. Those kinds of accidents are usually just minor fender benders, rear-enders, or when you accidentally back up into a pole when you go for lunch or something.
Unless you hit a person or animal in any of these situations, you won't need an attorney. You won't need one if there is only property damage, and it is minor. The car insurance company will take care of that if the damages are higher than your deductible. If there is an injury to someone in the vehicle, even if the property damage is minor, it is good to call an attorney because the medical costs will pile up.
Sometimes it's easy to use your best judgment and know you don't need one today, hoping this blows over soon. But if you are confused or unsure, it's never a bad idea to get that free consultation. You'll always know for sure once you talk to our team, and it won't cost you a thing.
Book a free consultation with our attorneys at Arash Law led by Arash Khorsandi, Esq., and we'll let you know right away if your damages are going to be significant. If you're wondering, or there are injuries, they probably will be significant. Let's take that stress off your mind today.
Start Your Claim Today
In California, you don't have a lot of time when you are seeking damages for personal injury, property loss, or malpractice. Each of these things has a different statute of limitations. For personal injury, the statute of limitations is two years. Injury to personal property is a three-year statute of limitations.
You may also experience malpractice during your claim. That carries a one-year statute of limitations for any malpractice, legal or medical. Our car accident attorneys are experienced in filing claims quickly, thoroughly, and accurately. Call our firm today at (888) 488-1391 and book a consultation for a free review of your case. We won't stop fighting until you get what you deserve.