Alameda

Personal Injury Attorneys
with over $500 Million Recovered in Compensation for Injury Clients.
You May Be Entitled to Compensation

Alameda Personal Injury Attorneys 

Personally Committed to Securing Your Justice
In the heart of Alameda City, where the unexpected can turn an ordinary day into a whirlwind, accidents occur with startling regularity. But you're not just another statistic. At Arash Law, we see the stories behind the numbers. With unmatched legal prowess, the injury attorneys Alameda trusts transform setbacks into steps forward. Call us at (888) 488-1391 today for a free case evaluation.
The city of Alameda is home to about 76,000 people. The city is a total of twenty-three square miles, so its residents live close to each other. Because of the population's proximity, accidents are more likely to happen. For example, in 2011, the city of Alameda saw more car collisions than any other city across the state.
Although car crashes frequently happen across the city, other types of accidents are common, too. Alameda residents may find themselves involved in certain accidents, including bodily injuries, dog bites, slip and fall accidents, medical malpractice, and more. When you get into an accident, you need an Alameda personal injury attorney.
The legal team at Arash Law has decades of experience helping injured people across California. We want to help you, too. Founded by famous attorney Arash Khorsandi, Esq., the lawyers at Arash Law have helped injury victims recover over $500 Million in compensation across the state.
April 2019: $5M settlement in a traumatic brain injury case involving a motor vehicle collision.
– 
BRIAN BEECHER
What Is a Personal Injury?
A personal injury is a harm to the victim's body, emotions, or mind. A personal injury extends beyond just physical harm. It also covers psychological damages, which, although intangible, can be equally debilitating. These can stem from trauma, leading to conditions like post-traumatic stress or prolonged anxiety. While less visible, the law recognizes and values the gravity of these emotional and mental injuries. 
Under California law, injury victims can file a tort lawsuit if another person's negligence caused their harm. Injury victims might be entitled to compensation for their injuries, losses, and other damages. The goal of a personal injury lawsuit is to provide the victim with the compensation required to allow them to put their lives back together after an accident.
Arash Law cuts through the complexities of personal injury claims with unmatched expertise. Their dedicated Alameda personal injury attorneys champion justice for all victims, ensuring rightful compensation for both physical and emotional wounds.
800+ Real Client Reviews Verified by Google
Types of Personal Injuries
Personal injuries include more than just car accidents. While car accidents are the most common cause of harm, an injury victim can recover damages from various types of accidents. 
If you are hurt in an accident, you may face an uphill battle as you try to get a monetary recovery after the fact. While the liable party should pay for your damages, California law recognizes shared responsibility. 
Under California's pure comparative negligence law, a victim's compensation depends on their share percentage of fault. For example, if another driver runs a red light and hits your car, the other driver may be negligent, but if you were also speeding at the time of the accident, you may have your award reduced. 
Pure comparative negligence allows a court to reduce a victim's compensation based on the percentage of fault assigned to the victim by the fact finder. Suppose the jury finds that you were 15 percent at fault for the accident and the other driver was 85 percent responsible. Your total damages equal $100,000. Under the pure comparative negligence rule, your jury award is reduced by 15 percent, and you will only recover $85,000. 
You can argue against assigning your fault in an accident case. Experienced Alameda accident attorneys can help you build a case strategy to maximize your compensation after an accident. 
Our attorneys can recover compensation for the following types of accidents.
A bodily injury includes any harm to a victim's person caused by another person, business, or other entity's negligence. Typically, a victim makes a bodily injury claim with their insurance carrier. Victims might recover any costs for injuries that are associated with an injury that your bodily injury carrier insurance policy may cover. 
You may wonder if you need an attorney's help when you file a bodily injury claim. Many people choose to skip hiring an attorney, but that may be a bad decision. On average, bodily injury victims who are represented by counsel tend to have a better outcome than unrepresented injury victims. Bodily injury plaintiffs who have the assistance of legal counsel consistently have better outcomes and higher financial payouts than victims who represent themselves.
Our furry friends are an important part of our lives. Unfortunately, sometimes dogs lose control, bite someone, and cause an injury, no matter how well-trained the animal is. When a person suffers a dog bite injury, they may have a legal right to recover for their damages. 
Typically, in most states, a dog owner is protected from liability for injuries caused by their dog if it is the dog's first time biting a person. However, a dog owner is strictly liable for injuries caused by the dog after the first bite. Strict liability means that the owner is legally responsible for injuries whether or not they know about the likelihood of the dog biting. 
Under California Civil Code section 3342, " the owner of any dog is liable for the damages suffered by any person who is bitten by the dog while in a public place or lawfully in a private place, including the property of the owner of the dog, regardless of the former viciousness of the dog or the owner's knowledge of such viciousness."
Car accidents are the most common cause of personal injuries nationwide. A motor vehicle accident can be traumatic and life-threatening. It can be easy for a driver to forget about how dangerous traveling in a car and sharing the road with other motorists can be, but it is important to remember that cars are dangerous weapons if used negligently. Common causes of motor vehicle accidents include speeding, distracted driving, driving under the influence of drugs and alcohol, and reckless driving. 
Car accidents can be deadly. According to the United States Department of Transportation Fatality Analysis Reporting System, in 2018, nearly 40,000 people died in traffic crashes nationwide.
At some point in our lives, most of us will need to see a doctor to treat an illness or undergo surgery. When the time comes, we must trust medical professionals regarding our care. When doctors, nurses, or other healthcare professionals are negligent, the results can be tragic. A medical malpractice claim can be brought against nurses, doctors, other medical professionals, or the hospital if someone's conduct falls below the appropriate medical standards, leading to injury or death. 
Remember that not all bad outcomes are caused by medical malpractice. Medical malpractice lawsuits are very complicated. An experienced attorney can help you understand if you have a valid medical malpractice claim and your rights after an injury.
Slip-and-fall accidents usually happen when a property owner negligently fails to recognize and correct dangerous conditions on their land or premises. Landowners have the legal obligation to keep their property free from hazards so visitors and patrons do not suffer injury. 
Slip-and-fall injury cases are a common cause of personal injuries and may have many potentially responsible defendants. An experienced attorney can help you identify each defendant and each of your losses to ensure that you receive full and fair compensation.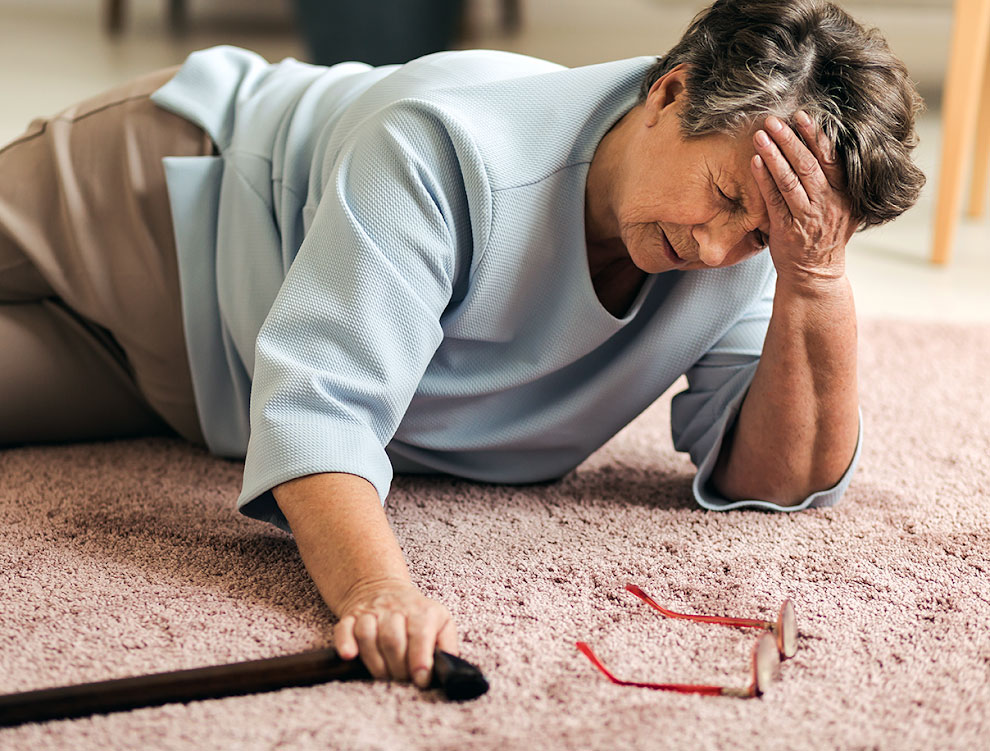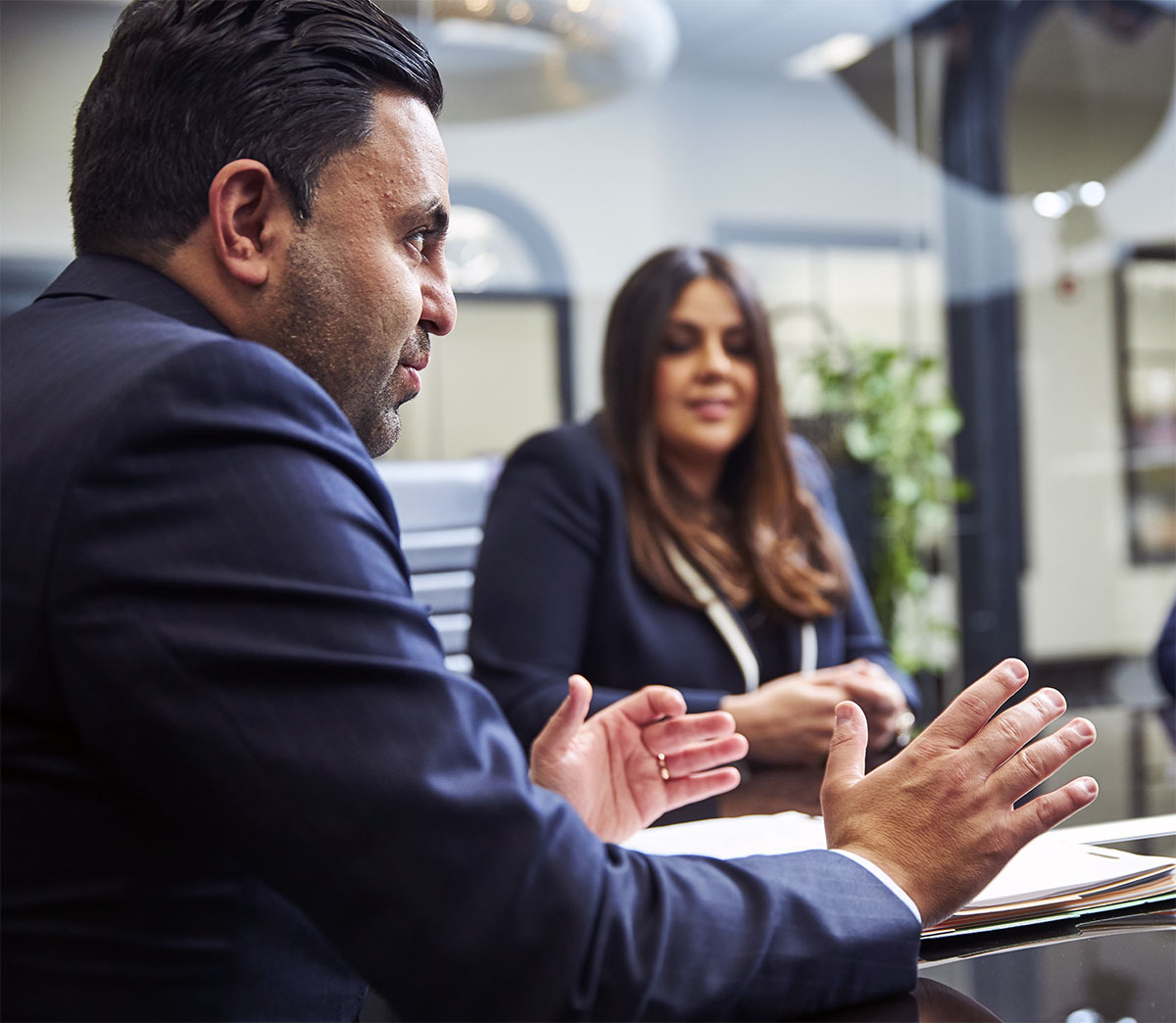 How Can a Personal Injury Lawyer Help Me?
The aftermath of a personal injury accident can leave you feeling overwhelmed, and knowing what steps to take can be confusing and frustrating. A personal injury attorney can help you know the best next steps to maximize your compensation after an accident.
You may be tempted to skip hiring an attorney after an accident, but representing yourself in an accident case is not a good idea. An attorney can protect your rights. Practical ways that an Alameda personal injury attorney can help you with your personal injury case include:
Helping you determine if you have a viable personal injury claim
Explaining your legal rights after an accident
Answering all of your legal questions
Communicating with the insurance company on your behalf
Helping you build a strong case for financial recovery
Investigating the facts of your case
Collecting evidence to bolster your claim
Representing your interest throughout the case, including at trial
The ultimate goal of legal representation is to protect your rights and help you navigate the legal system. Injury claims can get complicated quickly, so having a knowledgeable legal expert in your corner fighting for you is the best way to get the compensation that you deserve. After an accident in Alameda, contact an attorney to begin pursuing your right to fair compensation.
There are many types of damages available depending on the type of accident and the facts surrounding your claim. Each case is unique, and determining the exact value of your case, and therefore the exact amount of damages due, is challenging. Your Alameda personal injury attorneys will evaluate your case and determine your specific losses to find the final value of your case.
Examples of damages recoverable in an Alameda personal injury claim include the following:
Property damage
Loss of enjoyment of life
Mental anguish
Pain and suffering
Current and future lost income
Lost earning capacity
Current and future medical bills
You must recover the full amount of your losses. Missed time at work due to an injury can completely change your life. The more time you spend away from work, the more bills pile up and the worse your financial situation can get.
Similarly, your health insurance coverage can change, especially if you must work part-time hours instead of full-time. A decrease in coverage can lead to slower recovery because some services are unavailable.
Dealing with the Insurance Company
Insurance companies are for-profit companies that are focused on maximizing their profits. An experienced Alameda personal injury attorney can serve as an advocate for you and communicate with the insurance company on your behalf. When insurance companies see that an accident victim is represented by an attorney, they tend to avoid typical tactics they use to avoid paying a maximum payout. 
Your attorney will protect you from being bullied or intimidated into accepting a lowball settlement offer. Examples of common tactics used by the insurance company include the following:
Browsing your social media to collect evidence that you lied about the extent of your injuries 
Placing you under surveillance and following you to catch you doing an activity you claimed you could not do due to your injuries 
Misrepresenting the terms of the at-fault driver's insurance policy 
Arguing that you are partly or entirely responsible for causing your injuries 
Stating that you suffered from a pre-existing injury 
Disputing liability for damages 
Prolonging proceedings to exhaust you and make it more tempting to settle for a lowball offer 
Offering to settle quickly after the incident before you know the full extent of your injuries and losses
This was a sad and tragic case in which our client was paralyzed after being struck by a distracted driver. The maximum policy settlement was 5.25 million and we were able to settle for the full amount. In addition, we were able to add additional workers' compensation benefits from our client's employer, as he was working at the time of the incident. The parties agreed to settle our client's workers' compensation claim for $2.5 million.
This was a sad and tragic case in which our client was paralyzed after being struck by a distracted driver. The maximum policy settlement was 5.25 million and we were able to settle for the full amount. In addition, we were able to add additional workers' compensation benefits from our client's employer, as he was working at the time of the incident. The parties agreed to settle our client's workers' compensation claim for $2.5 million.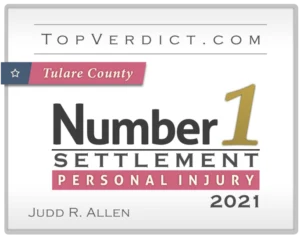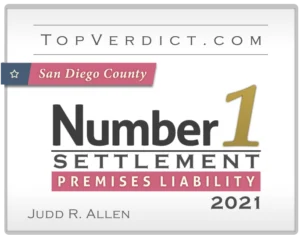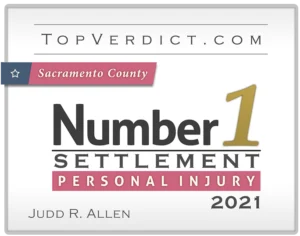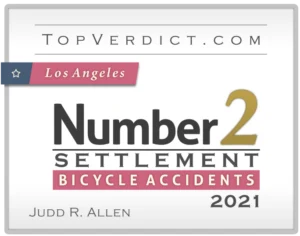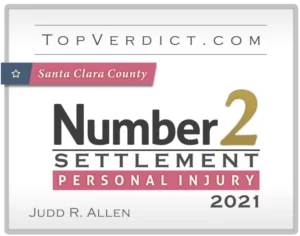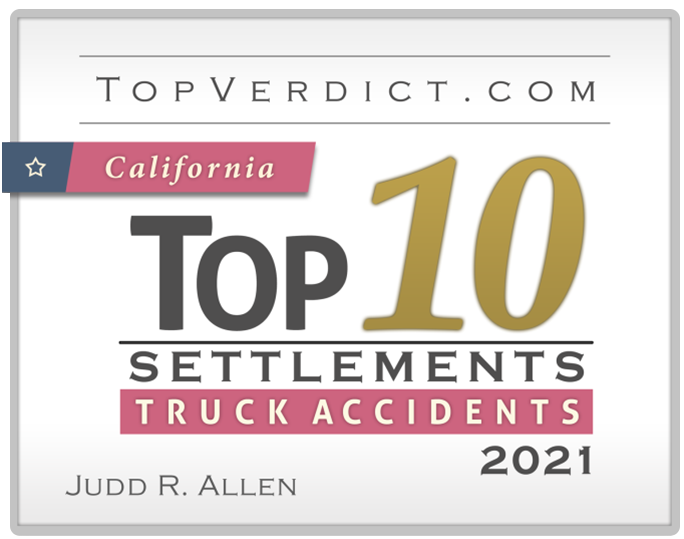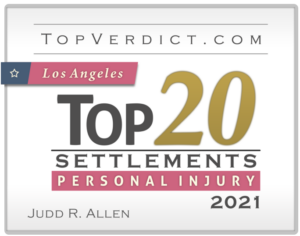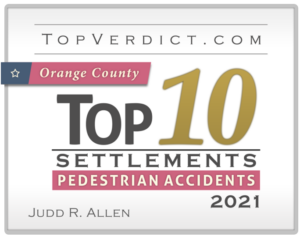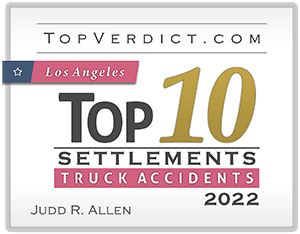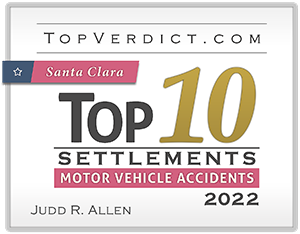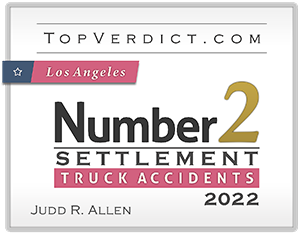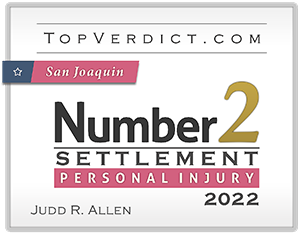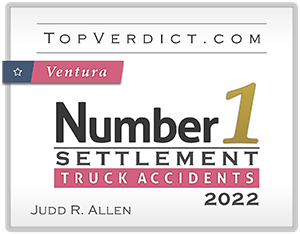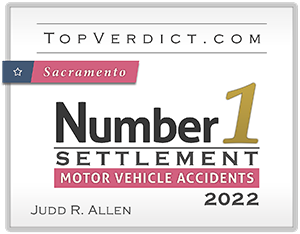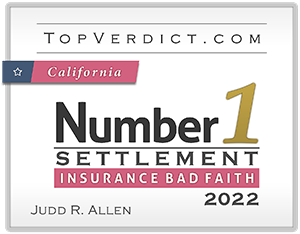 What Should I Do If I Need a Personal Injury Attorney?
Anytime your legal rights are at risk, you need a qualified attorney. If you have suffered an injury in Alameda, contact an attorney immediately. If you believe that you have a valid personal injury claim, your Alameda personal injury attorneys will help you understand your legal rights and options after an accident. If it turns out that you do have a viable claim, the quicker you speak to an attorney, the faster your legal team can start investigating your claim and protect and preserve important evidence.
How Much Do Personal Injury Attorneys in Alameda Charge?
Many civil accident attorneys charge for their services on a contingency fee basis. A contingency fee is a fee arrangement that allows a client and attorney to agree to defer payment for legal services until the end of the case. Alameda accident attorneys will not receive a payment from their client unless there is a financial recovery. Contingency fees allow accident victims who may otherwise be unable to afford legal representation to pursue compensation after an accident.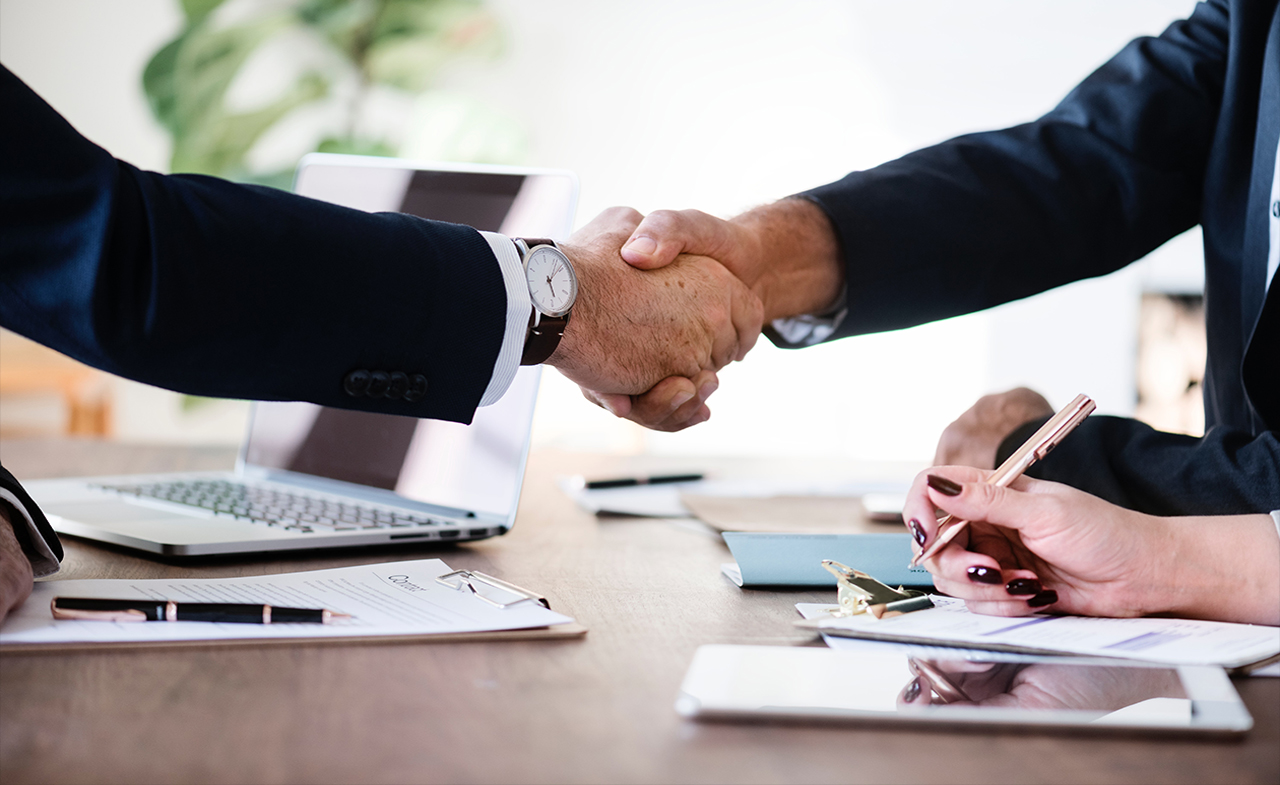 largest personal injury settlement in Calaveras County in 2020; client suffered lower leg injuries
– 
JUDD ROSS ALLEN
Why Trust Us with Your Personal Injury Case?
You can trust the Alameda attorneys for personal injury at Arash Law to use their collective decades of experience to represent your claim and help you get the compensation you deserve. Our team, under the leadership of Arash Khorsandi, Esq., understands the devastation and disruption a personal injury can cause. We also know how to get you the best results available after filing a personal injury lawsuit. What follows are reasons our attorneys are the best in the business.
Our attorneys work on a contingency fee basis. As previously explained, a contingency fee arrangement allows a client to defer payment until after the case concludes. Further, you do not pay unless we collect a settlement or judgment on your behalf. We are committed to helping increase access to compensation for more injured Californians, and offering a contingency fee payment arrangement helps us do just that.
We are always available. We pride ourselves on being available to our clients and providing updates about their cases as soon as possible. Besides our Los Angeles headquarters, we have offices in 
San Francisco
, 
San Diego
, 
San Jose
, 
Sherman Oaks
,
Sacramento
, and 
Riverside 
throughout the state of California.
We Have a History of Success
We have recovered millions of dollars for our clients. Our team knows how to get results for our clients. We want to help you, too. You can rely on our team's experience to get you the maximum amount of compensation available after an accident.
Schedule a Free Case Evaluation With Our Alameda Personal Injury Lawyers
The legal team at Arash Law, headed by Arash Khorsandi, Esq., is committed to helping injured Californians. If you have suffered a personal injury in Alameda, California, contact us today at (888) 488-1391 or via online chat to schedule a free, no-obligation case evaluation. 
If you are from Alameda and the surrounding areas, including Oakland, Berkeley, Albany, San Francisco, San Leandro, Orinda, Moraga, and Union City, don't hesitate to call us. We look forward to hearing from you.