Corona

DUI Accident Victim Attorneys
with over $500 Million Recovered in Compensation for Injury Clients.
You May Be Entitled to Compensation

Corona DUI Accident Victim Attorneys Who are

Personally Committed to Securing Your Justice
No one is safe when someone drives under the influence while on Corona's public roads. If you are suffering from an injury from a DUI crash, bring your claim to our Corona DUI accident victim attorneys at Arash Law. Call us at (888) 488-1391 or fill out our "Do I Have A Case?" form online so we can schedule your initial consultation with our lawyers.
Individuals who drive while under the influence of alcohol or drugs cause serious injury and death on an annual basis in the city of Corona, California. From 2009 to 2018, there have been a total of 9,288 DUI fatalities in California alone. Both victims and their family members often feel traumatized and violated after being involved in a DUI accident.
Traffic laws and regulations are designed to reduce the overall number of DUI crashes in California, but motorists still choose to drive while intoxicated. It is possible for the victim and their family members to seek financial compensation for the injuries they suffered and the losses they sustained. This is where our Corona DUI accident victim attorneys come in. Arash Law, under the supervision of Arash Khorsandi, Esq., has a team of lawyers with a proven track record among our clients in Corona and has recovered more than $500 Million for their claims. We will stop at nothing to bring justice to you and your family.
Morales v. Construction Group Staffing (settled on 7/23/2020) – settlement involving a client who was catastrophically injured when he fell from a height of 4 stories down a shaft. This is a record breaking California Workers' Compensation settlement. Read more about this case on Yahoo! Finance News
– 
TINA ESHGHIEH
DUI Accidents Affecting Residents in The City of Corona
Situated forty-five miles east of Los Angeles, the city of Corona is a part of Riverside County. Residents commute to and from these two cities every day. Although the city retains a rural atmosphere, it is filled with commercial real estate. Residents here enjoy outdoor swimming areas, multiple skate parks, tennis courts, gymnasiums, and approximately 394 acres of public parks.
Corona offers spectacular views of the Santa Ana Mountains, the Cleveland National Forest, and the San Bernardino Mountains. Other important landmarks include the recreational airport in Corona, the Fender Museum of Music and the Arts, and the Corona Public Library. When drunk drivers traverse near these landmarks, they can harm residents and tourists alike.
Even if only one driver is under the influence, it can cause devastating consequences for other people. Corona's residents are not safe unless an intervention is done to stop people from driving under the influence.
Trusted Results From Our Corona DUI Accident Victim Attorneys
We have experience representing clients who suffered injuries during DUI collisions. Our experience allows us to develop effective case strategies that can seek monetary compensation for your injuries. Representing DUI accident victims has taught us how to handle every aspect of a civil lawsuit.
One of our DUI accident cases was handled by Arash Law's founder, Arash Khorsandi, Esq. The case involved a loving wife and mother whose life was claimed when her family got hit by a drunk driver. We managed to secure $6,000,000 for our client.
We believe every victim deserves the most compensation they can get for the damages and losses they have suffered because of a negligent driver. We will stop at nothing to represent our clients who were involved in a DUI collision.
800+ Real Client Reviews Verified by Google
DUI Rates in Corona, California
Approximately ten thousand individuals die in DUI accidents in the United States every year. A large portion of these collisions involving DUI take place in California. Fatal DUI accidents occur in rural areas as well as urban centers, even in cities like Corona.
The following statistics related to DUI accidents in Corona can help us understand how pervasive these incidents are across the city:
Based on the data provided by the California Office of Traffic Safety, there were a total of 51 alcohol-involved crashes that resulted in injuries or fatalities within the city.
Corona has a share in the 30.8% of driving deaths with alcohol involvement within Riverside County.
The city recorded about 143 DUI arrests in 2020, which is lower than the 245 arrests recorded in the previous year.
Understanding more about these statistics can help us make Corona a safer place for all the people who reside here.
Common Causes of DUI Accidents in Corona
DUI accidents can occur at any time and in any place. Corona is a populated area where the majority of the residents commute to and from work. Therefore, collisions and crashes involving DUI commonly occur here. Numerous other factors may cause DUI accidents to be more prevalent in a particular area. Those factors include the following:
Corona is a popular vacation destination. The city is within driving distance of Los Angeles and other towns inside Los Angeles County. Those who spend time in Corona can find plenty of great places to eat and drink. Unfortunately, some people consume too much alcohol when they are on vacation. As these vacationers travel to the city, they may get behind the wheel of a car while they are intoxicated.
Public transportation is limited in the city of Corona. Only a select few options are available for those who need public transportation in the city. The Metrolink train is only operative during specific hours, and the train is typically closed during the evening. Dial-a-Ride and Corona Cruiser's Blue and Red Lines are the two bus systems in Corona. However, their buses do not travel during the late-night hours. Individuals who may be out enjoying themselves in restaurants and bars do not have many options if they want to use public transportation.
Corona features many clubs, bars, breweries, and restaurants that cater to late-night crowds. Those who are visiting southern California may not want to spend their weekends in the city and instead choose to drive to Los Angeles, which is fifty minutes away. Intoxicated drivers who attempt to make the trip to Los Angeles may find themselves involved in a DUI crash. Drivers who have had only two or three drinks are still at risk of causing an accident resulting in serious bodily injury or death.
Riverside County is home to numerous intersections where many automobile collisions occur. DUI accidents are more likely to take place at the following intersections:

1. Gilman Springs and Bridge Street in Moreno Valley
2. Winchester and Ynez Road in Temecula
3. Van Buren and Arlington Avenue in Riverside
4. Magnolia Avenue and Tyler Street in Riverside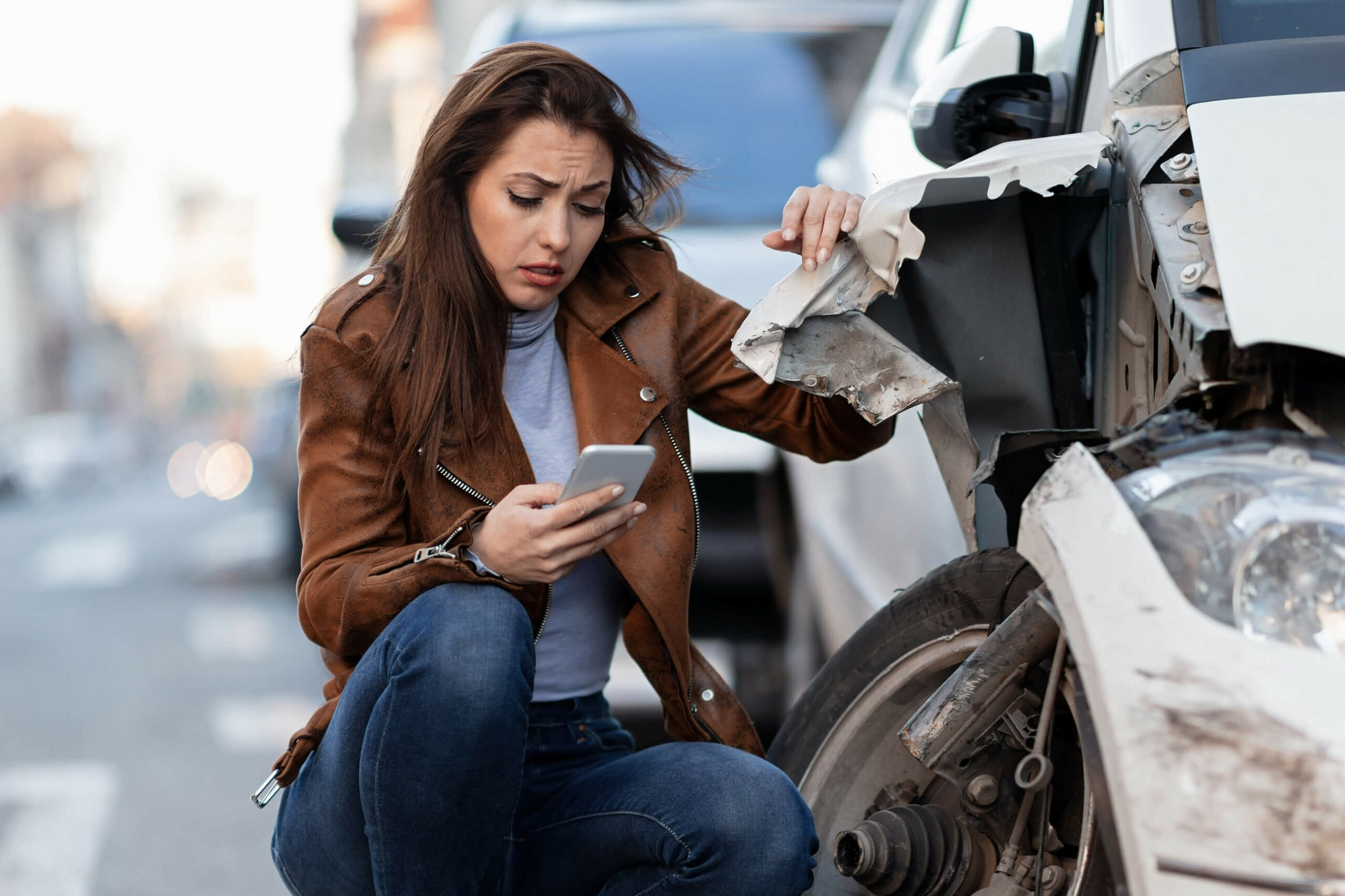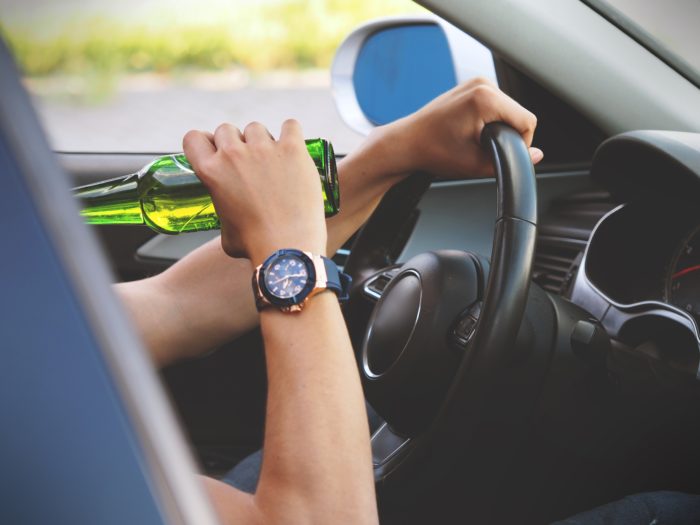 Common Behaviors Exhibited by Intoxicated Drivers
Although many drivers consume alcohol before driving, it is a fact that some drivers consume drugs before getting behind the wheel. The drugs that a driver uses will cause them to have a lower reaction time and drive at a less-than-optimum level. Drugs and alcohol can impair a driver in many different ways, including the following:
Driving in and out of a designated lane
Not paying attention to other automobiles on the road
Misjudging distance and travel time 
Impaired coordination 
Unable to respond to changing traffic conditions in a prompt manner 
Common Drugs Associated with DUI Accidents
Alcohol is a dangerous drug that can cause a driver to lose the ability to control an automobile in a responsible manner. However, other drugs are also typically associated with DUI accidents in Corona. The following are some of the drugs commonly used by impaired drivers:
Over-the-counter drugs
Herbal supplements
Opioids, depressants, and stimulants
Methamphetamine
Crack
Cocaine
Marijuana
Most Common Types of Injuries Caused by DUI Accidents in Corona
DUI accidents often cause victims to suffer serious bodily injury and death. Oftentimes, victims of DUI accidents are left with permanent or temporary disabilities. People who survive these accidents might also experience post-traumatic stress disorder. The family members of victims are also affected by DUI accidents.
DUI accidents are not always the same, and many factors can affect the types of injuries any victim will suffer during a DUI accident. Common types of injuries caused by DUI crashes include the following:
Fractured bones
Post-traumatic stress disorder 
Eye injuries and facial traumas 
Disfigurement and scarring 
Excessive bleeding and internal organ damage 
Injuries to soft tissue 
Neck injuries 
Spinal cord injuries 
Parties Liable for DUI Accidents in Corona
The intoxicated driver is often the sole liable party in DUI crashes that arise due to their negligence and intoxication. However, some DUI accident cases may involve other parties that may be liable for the victim's injuries.
Employers are sometimes liable for the injuries suffered by victims in DUI accidents. For example, an employer is typically liable if the driver was categorized as an employee and the DUI accident occurred while the employee was acting within the course and scope of his employment.
Alcohol vendors may be liable in California for a DUI accident if the vendor sold alcohol to a minor and the minor was drunk at the time of the alcohol sale.
Our DUI accident victim attorneys understand which parties may be liable for an accident victim's injuries. A lawyer can assess the facts of your case and determine which individuals or entities may be responsible for causing the DUI accident.
Personal Injury Settlement
Our client was the victim of a rear-end accident who was left injured and severely in pain. Arash Law was able to outshine other injury law firms when he searched online, and thankfully we were able to handle everything for our client from A to Z — All that he had to do was ask and focus on his recovery. Our client's life has changed forever, and the compensation received for the pain and suffering has opened paths for new lifelong opportunities.
Personal Injury Settlement
Our client was the victim of a rear-end accident who was left injured and severely in pain. Arash Law was able to outshine other injury law firms when he searched online, and thankfully we were able to handle everything for our client from A to Z — All that he had to do was ask and focus on his recovery. Our client's life has changed forever, and the compensation received for the pain and suffering has opened paths for new lifelong opportunities.
Penalties Associated with DUI Convictions in Corona
A significant number of automobile accidents that happen in Corona take place because a driver is intoxicated. Even if a driver does not consume a large amount of alcohol, it still puts them at risk of causing a DUI accident. All drivers who have a blood alcohol concentration of 0.08 percent may cause a DUI accident. Some drivers may have lower tolerances for alcohol and be more likely to cause an accident after drinking a small amount of alcohol.
Any driver who is arrested for driving under the influence of alcohol or drugs may face many different penalties, including the following:
The arrestee may be facing ninety days to one year in a state prison or county jail if it is the driver's second offense and it happened within ten years of the first DUI conviction. Most fines for a second DUI conviction are between $390 and $1000.
California Vehicle Code Section 23152 states that an offense is punishable by incarceration that lasts no longer than ninety-six hours. The fine for this offense may be between $390 and $1,000.
An injured victim may choose to file a personal injury lawsuit against the intoxicated driver who caused their injuries and property damage. A civil lawsuit is distinct from a criminal case, and the purpose of a civil lawsuit is to enable the plaintiff to seek financial compensation for their injuries. A DUI accident victim attorney can help you and your family members with every aspect of a civil lawsuit.
Different Damages Victims May Claim in DUI Accident Cases
After suffering injuries in a DUI accident, a victim can seek monetary compensation for economic damages and non-economic damages. Economic damages are commonly associated with documentary evidence such as property repair bills, medical expenses, and other documents. It is generally easier to calculate the total amount for economic damages.
The following are common examples of economic damages:
Out-of-pocket expenses
Domestic services such as child care, shopping, and cleaning
Loss of personal property
Rehabilitation
Physical therapy
Nursing services
Lost earnings
Past, present, and future medical bills
Non-economic damages are more subjective because they are often based on the personal experience of the individual victim who suffered injuries. The following are common examples of non-economic damages:
Loss of enjoyment of life
Inconvenience
Loss of companionship
Damage to reputation
Loss of consortium
Emotional distress
Disfigurement
Scarring
Pain and suffering
Punitive damages are sometimes claimed in DUI accident cases. Punitive damages are typically awarded if a defendant engaged in willful, wanton, or malicious conduct. Essentially, punitive damages are designed to punish the defendant and deter them from committing the same conduct in the future. It can be difficult to claim punitive damages in general negligence cases. It is necessary to establish that the intoxicated driver acted with reckless disregard toward the legal rights and physical safety of the injured party. Speaking with a knowledgeable DUI accident victim attorney can help you determine if punitive damages are applicable to your case.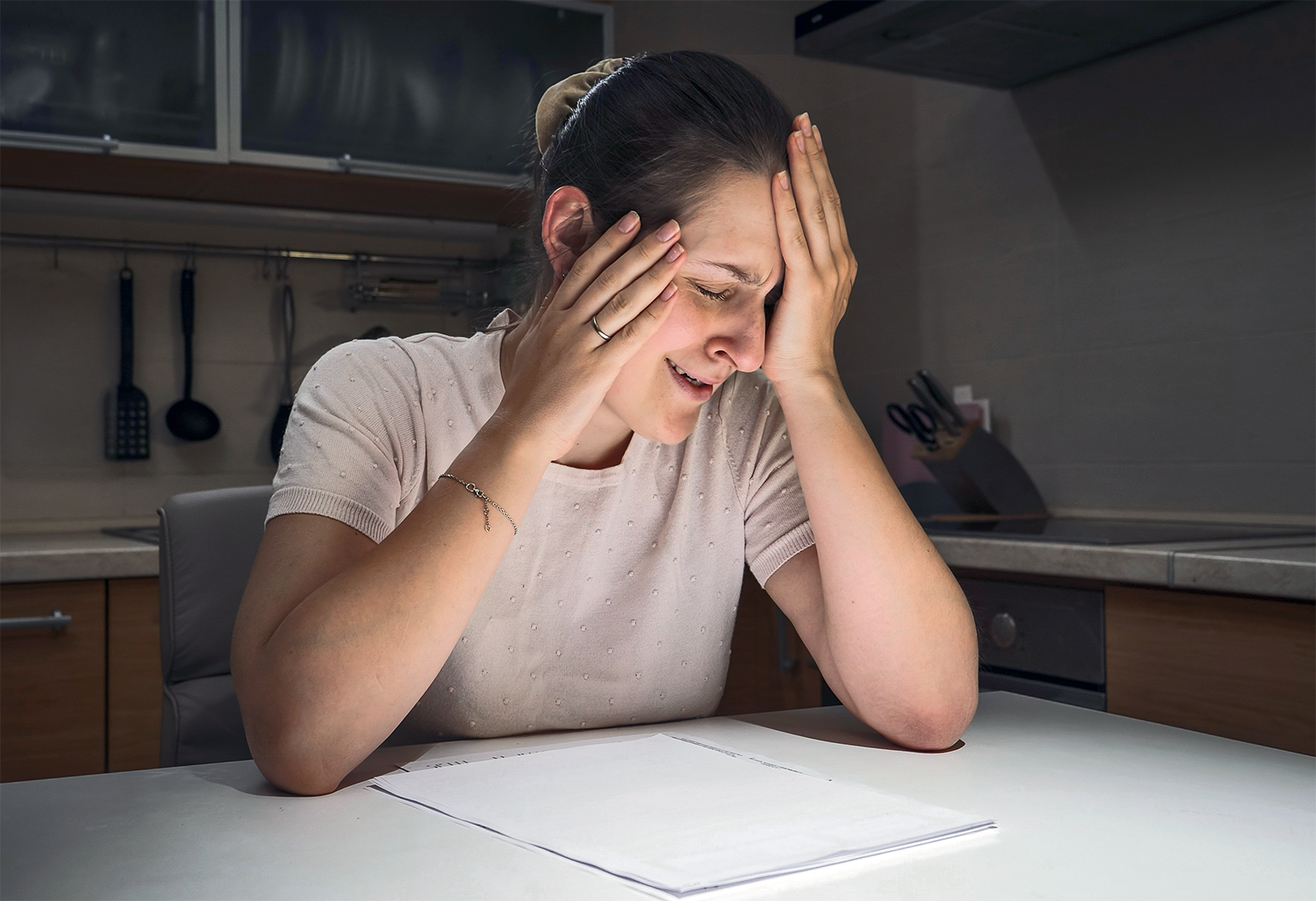 Settlement in a motor vehicle accident; client suffered internal injuries.
– 
JUDD ROSS ALLEN
Statute of Limitations for Personal Injury Cases in Corona
The statute of limitations is a period of time during which an individual victim must file their legal claims. An accident victim may be unable to seek financial compensation for their injuries if they file a civil lawsuit outside of during this period.
Accident victims in California have two years from the date of the incident to file a personal injury lawsuit. However, some exceptions may be applicable, depending on the facts and circumstances of the case. For example, if an injured victim did not become aware of their injuries until a later period of time, then it is possible that the statute of limitations will begin running on the date the injured victim learns that she suffered injuries.
If you suffered an injury during a DUI collision, then you need to speak to a DUI accident victim attorney. It is imperative that you educate yourself about the statute of limitations period and ascertain how much time you have to file a civil lawsuit against the defendants. A skilled personal injury lawyer can review the facts of your case and determine how best to protect your legal interests. A DUI accident victim lawyer will need to collect evidence, examine the accident scene, and request medical records related to your injuries.
DUI Accident Victim Attorneys in Corona
Accident victims who suffer injuries during DUI accidents might deal with years of physical and psychological recovery. Many victims suffer devastating injuries when they are struck by an intoxicated driver. These individuals have the legal right to seek monetary compensation for their injuries. You need to focus on what you can do to strengthen your case and begin making progress toward getting your civil lawsuit filed.
The following are some of the tasks a Corona DUI accident victim attorney can perform to protect your legal rights:
Being prepared to go to trial and seek financial compensation on your behalf
Conducting negotiation settlements with other parties, such as the liable party's insurance company and other entities
Retaining expert witnesses who can produce expert reports for your civil lawsuit
Providing responses to your questions about the status of the case
Ascertaining which case strategies to pursue
Performing a case evaluation and drafting a civil complaint
Helping you understand the benefits of attorney-client privilege and attorney-client confidentiality
Contact Arash Law's Award-Winning Corona DUI Accident Victim Attorneys
Suffering from an injury because of a DUI accident? It will be difficult for you to recover without receiving proper compensation from the at-fault parties. The damage and losses that you and your loved ones sustained will be given justice by our DUI accident victim attorneys in Corona.
Arash Law, led by Arash Khorsandi, Esq., helps injured victims seek financial compensation for their injuries. We have decades of experience representing clients in personal injury cases and have recovered over $500 Million for clients throughout California. We focus on your case, and we are not afraid to stand up to insurance companies and assert the rights of our clients.
Our law firm extends its services to nearby areas in Riverside County, such as Chino, Chino Hills, El Cerrito, El Sobrante, Mira Loma, Montclair, Norco, Ontario, Pedley, Rancho Cucamonga, Rubidoux, Yorba Linda, as well as Los Angeles, San Jose, San Francisco, Sacramento, San Diego, Bakersfield, and Fresno and other major cities in California.
When you suffer injuries because of drunk drivers, call Arash Law's Corona DUI accident victim attorneys at (888) 488-1391 for legal assistance in seeking fair compensation.