Two people were killed after a deadly head-on traffic collision in Bakersfield on Saturday afternoon, July 24.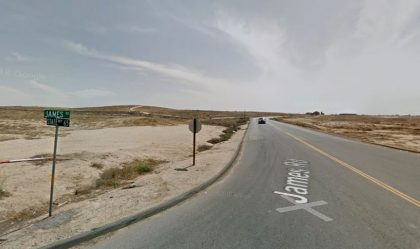 The accident happened at approximately 1:00 p.m. on Highway 65, just south of James Road in Bakersfield.
A southbound Dodge Caravan was driving on Highway 65 when it suddenly veered into the northbound lanes and collided head-on with an oncoming Chevy suburban.
Two people were killed in the collision. They were both pronounced dead at the scene. They were identified as 85-year-old Charles Elbert M. and 27-year-old Blas R. Jr.
It's unclear what caused the Dodge Caravan to swerve into the opposite lanes. Additional details about the accident are unavailable at the moment. The accident is currently under further investigation.

Fatal Head-On Collision Statistics
Head-on accidents can lead to severe injuries. Many of these injuries are permanent, and permanent injuries can lead to a lifetime of pain and suffering. Unfortunately, not everyone can survive a head-on collision.
Head-on collisions are one of the most dangerous types of car accidents. The force of a head-on collision is much greater than that of other types of car accidents. Head-on collisions produce a significant amount of energy. As a result of the increased energy, injuries in this type of crash are more likely to be fatal.
Every year, approximately 5 million traffic accidents happen across the country. At least 38,000 people are killed in these accidents annually. Although head-on collisions only represent 2 percent of accidents, they account for 10 percent of fatalities on U.S. roadways.
There are many potential causes of head-on collisions. Your attorney needs to determine what, exactly, caused the accident because this will determine who was at fault ("liable") for the accident. The person responsible for the accident also has a legal obligation to compensate you for your injuries and losses.
Kern County Wrongful Death Attorney for Victims of Fatal Head-On Collisions
Head-on collisions can result in life-threatening injuries. As a result, not all victims will be able to survive a head-on collision. After a fatal head-on collision, surviving family members have the right to sue a negligent driver for wrongful death.
Surviving spouses can also sue for loss of consortium under California law. The term "loss of consortium" refers to the emotional losses incurred due to a spouse's untimely death. It includes the suffering caused by the loss of affection, comfort, love, and even sexual relations. After losing a loved one from a fatal head-on collision, the victim's family is entitled to pursue a wrongful death claim with the help of their attorney.
Have you lost a loved one from a fatal head-on collision? Arash law is here to assist you. Our firm has decades of experience throughout California and has secured million-dollar settlements and verdicts for our clients. You can visit our offices in Los Angeles, Sacramento, San Francisco, Riverside, Orange County, and San Diego. You may also contact us at (888) 488-1391 for a FREE Consultation.