Santa Monica

Uber Accident Lawyers
with over $500 Million Recovered in Compensation for Injury Clients.
You May Be Entitled to Compensation

Powerful Santa Monica Uber Accident Lawyers Who 

Turn Injured Victims Into Victors
Uber accidents have increased since the dawn of ridesharing apps, even in peaceful communities in Santa Monica. If you are injured in an Uber collision, remember your rights to seek compensation for your injuries and losses. Contact our Santa Monica Uber accident lawyers from Arash Law today at (888) 488-1391 for a free case evaluation.
Santa Monica is a popular destination for Uber riders in Southern California due to its tourist attractions like the Santa Monica State Beach, vibrant restaurants, and bars. However, accidents can happen amidst the traffic and excitement.
Some of the most frequently requested Uber routes in Santa Monica involve trips to and from the Los Angeles International Airport, commuters utilizing the Expo Line Santa Monica Train Station, and students and faculty traveling to and from Santa Monica College. While Uber is a convenient choice for these journeys, it's imperative to address the potential risks associated with accidents involving Uber.
The community relies on ridesharing apps like Uber for cost-effective transportation, especially after enjoying the vibrant nightlife in Santa Monica. To safeguard against the consequences of DUI accidents and other traffic incidents involving Uber, you must be aware of your rights and consider consulting our veteran Santa Monica Uber accident lawyers if you're ever involved.
April 2019: $14M settlement in a traumatic brain injury case involving a defective piece of equipment at a factory.
– 
BRIAN BEECHER
Typical Reasons for Uber Accidents in Santa Monica
As Uber's popularity surges, preliminary data suggests an associated increase in nationwide traffic accidents. The influx of these rideshare vehicles contributes to busier roads, elevating the risk of collisions. In Santa Monica, typical causes of Uber-related accidents include:
Speeding
Inadequate vehicle maintenance
Driver impairment
Distracted driving
Disregard for traffic signs/signals
Failure to yield
It's critical to remember that not only rideshare passengers face risks. In Santa Monica, even individuals in other vehicles or pedestrians can become victims of Uber-related accidents. In such cases, securing representation from Santa Monica Uber accident lawyers is essential to protecting your rights and seeking compensation.
Common Injuries Resulting from Uber Accidents in Santa Monica
As a backseat passenger in a vehicle, whether an Uber or otherwise, you may be at a heightened risk of injury, particularly if you didn't see the accident coming. Unlike the driver, you may not have the chance to brace yourself for impact. Factors that can influence the severity of your injuries include:
Whether you were wearing a seatbelt
The presence and deployment of airbags
Your seating position—front or back
The Uber accident victim lawyers Santa Monica turns to will advise anyone to seek medical attention immediately after an accident. Accept transportation from the scene by ambulance to the nearest hospital or emergency room. Don't delay medical examination until the next day; acting promptly is always safer.
The settlement value after an Uber accident primarily hinges on the extent of your injuries. Our Uber accident lawyers in Santa Monica are dedicated to supporting your recovery and dealing with the opposing party's legal and insurance representatives.
Some injuries a person can get from Uber accidents are:
Neck Injuries – Whiplash, neck strains, and ligament tears frequently occur after a car accident. Depending on the severity of the injury, the victim might need to see a chiropractor or a surgeon to recover physically.
Back Injuries – Issues such as bulging/herniated discs, lumbar complications, and spinal injuries might necessitate surgeries and extended recovery.
Cuts and Bruises – Lacerations and extensive bruising are prevalent. It's common to notice significant bruising across the chest due to seatbelt restraint.
Fractures – Broken bones, especially in the wrists, ankles, and collarbones, are common. Facial fractures, like a broken nose or jaw due to airbag deployment, also occur frequently.
Loss of Limbs – This severe consequence occasionally occurs when a person is trapped under a vehicle or if the injuries are so extreme that amputation becomes necessary.
Wrongful Death– In a worst-case scenario, grave injuries from Uber accidents can result in deaths. In the tragic event of losing a loved one, we assist families in pursuing wrongful death lawsuits against the at-fault driver and their insurance company.
The nature of your injuries and the specific details of the accident will determine your case's value. Possessing immediate hospital records after the accident can help strengthen your claim.
800+ Real Client Reviews Verified by Google
Steps You Should Take After An Uber Accident
In the aftermath of a car accident, it's common for those involved to feel disoriented, shocked, or even immobilized due to injuries. Despite these challenges, if you're able to, it's vital to stay calm and follow these critical steps:
Call 911 — Always prioritize calling the authorities. Request both police and medical assistance immediately.
Prioritize Medical Attention and Treatment — Head straight to the hospital, even if injuries seem minor. Immediate medical assessment ensures your well-being and validates the authenticity of any injuries for legal claims.
Obtain a Police Report — Ensure a detailed report is made. Note down the report number, and collect the attending officer's name and badge number for future reference.
Document the Accident Details — Record the exact time and location of the incident. Such details are essential for later investigations or claims.
Capture Visual Evidence — Utilize your phone to photograph and video the accident scene. Make sure to capture damages to all vehicles involved and any visible injuries. These visuals can be pivotal in legal proceedings.
Collect Driver Information — Secure the details of all drivers involved, including their driver's license, registration, insurance, and any relevant contact information.
Consult with Uber Accident Lawyers — If your accident involves a rideshare service like Uber, it's crucial to seek advice from experienced Santa Monica Uber accident attorneys. Our legal team at Arash Law specializes in the complexities associated with rideshare accidents and can offer tailored guidance. They will be instrumental in navigating the intricacies of Uber's insurance policies and ensuring you receive the rightful compensation for your injuries and property damages.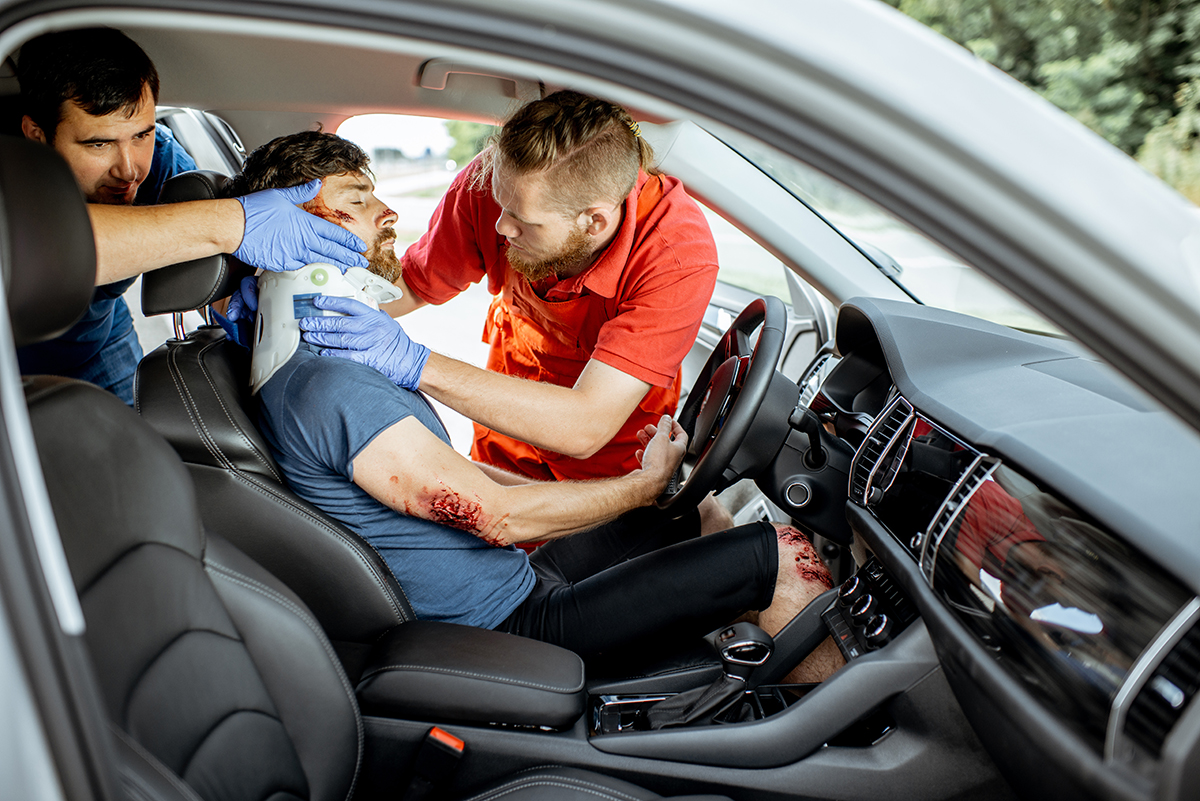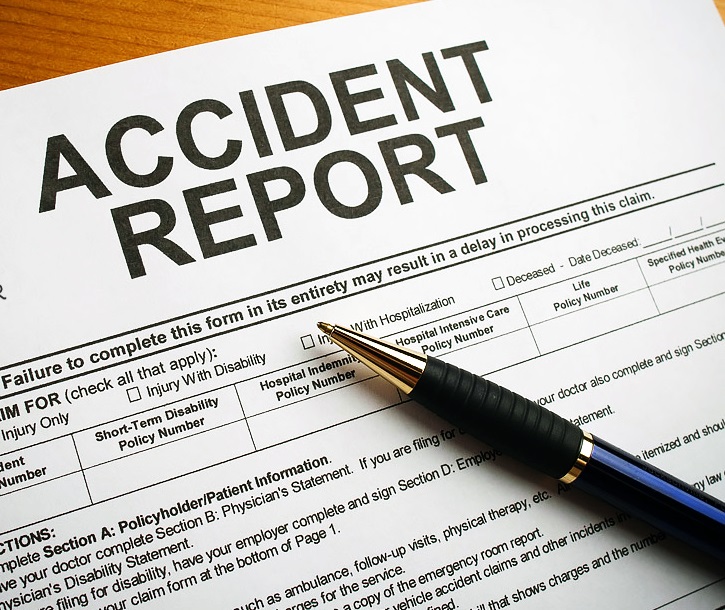 How Long Do I Have to File An Uber Accident Claim in Santa Monica?
In California, there is a legal time limit for filing an Uber accident claim, known as the statute of limitations. Generally, you have two years from the date of an accident to file a claim or initiate a lawsuit.
However, the exact duration of this statute can vary based on specific situations. For example, this period might be extended if you were a minor during the Uber accident. We recommend consulting with our Santa Monica Uber accident lawyers as soon as possible to ensure you adhere to these deadlines.
While two years might seem like a long time, starting the legal process early is best. Engaging promptly with an attorney enhances the likelihood of securing vital evidence. Many surveillance sources – dash cams, store cameras, or home cameras – typically retain footage for a short span, often just 30 days. Delaying legal consultation risks losing essential evidence that could strengthen your case.
What Types of Compensation Can I Receive After An Uber Accident?
Like any motor vehicle accident, an Uber incident can result in severe, life-changing injuries. If the accident wasn't your fault, you might be eligible for compensation for injuries or damage sustained. This compensation can include:
Medical bills, including ER treatments, surgeries, and other medical interventions
Physical and occupational therapy costs, such as chiropractic care
Mental health counseling
Expenses for home health care or personal assistance
Property damage, including repair and replacement costs from autobody repair shops
Wages lost during recovery
Diminished future earning capacity
Compensation for physical pain and emotional suffering
Reduced life quality or diminished enjoyment in daily activities
Our Uber accident lawyers in Santa Monica will meticulously gather and preserve vital evidence to bolster your case. They will also represent you in negotiations with insurance entities, ensuring you get a fair deal. If the situation demands, such as when insurance providers refuse to settle or give a fair amount, they are prepared to advocate fiercely for your rights in court. Their specialization in Uber-related incidents ensures you receive the best legal assistance, enabling you to center your energies on healing and recovery.
Who is Liable in An Uber Accident in Santa Monica?
To establish that Uber acted negligently, one must demonstrate these four crucial elements:
Duty – Under the given circumstances, the defendant (Uber or its driver) had a legal obligation to ensure the plaintiff's safety.
Breach – Uber failed to uphold this duty through specific actions or omissions.
Causation – The plaintiff's injury directly resulted from the defendant's actions or lack thereof.
Damages – The plaintiff sustained harm or injury due to the defendant's actions.
In the aftermath of an accident, it's pivotal to ascertain responsibility and subsequently establish liability. If you've been injured as an Uber passenger, you may have grounds to file a claim against the Uber driver, another involved party, or both, contingent on the fault distribution.
While an Uber driver is on a trip, they possess up to $1 million in liability coverage. However, if the accident involves an Uber driver logged into the app but not engaged in a ride, their coverage is limited to $25,000 for property damages and up to $100,000 in total liability, with a per-person limit of $50,000.
Trying to communicate with big rideshare companies like Uber can be challenging. They predominantly respond via email, making direct verbal interactions rare. Moreover, they often expect the driver's personal insurance to cover incidents. This stance can be problematic, especially when the crash resulted in substantial injuries and damage.
In such scenarios, securing representation from our esteemed Uber accident lawyers in Santa Monica is paramount. We are adept at challenging Uber and ensuring the guilty driver is held financially accountable for the incurred damages.
We are committed to holding Uber and any negligent drivers accountable by demonstrating the following:
The absence of mandated training and comprehensive safety protocols for their drivers.
The lack of obligatory vehicle inspections and regular maintenance.
The potential risks posed by their GPS system potentially distract drivers and possibly infringe upon existing laws.
Depending on the specifics of your case, these lapses in Uber's operational standards can be potent tools to corroborate their negligence and establish their liability in your incident.
Personal Injury Settlement
Our client was the victim of a rear-end accident who was left injured and severely in pain. Arash Law was able to outshine other injury law firms when he searched online, and thankfully we were able to handle everything for our client from A to Z — All that he had to do was ask and focus on his recovery. Our client's life has changed forever, and the compensation received for the pain and suffering has opened paths for new lifelong opportunities.
Personal Injury Settlement
Our client was the victim of a rear-end accident who was left injured and severely in pain. Arash Law was able to outshine other injury law firms when he searched online, and thankfully we were able to handle everything for our client from A to Z — All that he had to do was ask and focus on his recovery. Our client's life has changed forever, and the compensation received for the pain and suffering has opened paths for new lifelong opportunities.
Uber Driver Downtime Claim
As an Uber driver, if a careless motorist has left you without a vehicle, you're not only facing the inconvenience of finding good autobody shops for car repairs and awaiting a total loss settlement but also the significant setback of lost income. This inability to earn because you can't pick up passengers is termed "downtime." Should this be your situation, you can file a ridesharing downtime claim against the individual responsible for the accident.
At Arash Law, we assertively ensure that the guilty party's insurance provider compensates our clients for their lost Uber earnings. For a successful claim, we'll need documentation reflecting your rideshare income from the three months preceding the incident.
Why Would Insurance Company Dispute My Uber Accident Claim?
It's common practice for insurance companies to attempt to deny or reduce claim payments to individuals involved in car accidents. The fact is that they work for their financial gains. This is why it's essential to have a good attorney on your side, one who will rigorously investigate your claim and advocate for your best interests.
We strongly advise accident victims against entering into negotiations with insurance company representatives. These adjusters are not prioritizing your well-being. Acting on any document they present without the review of skilled Santa Monica Uber accident attorneys from Arash Law might lead to unintentionally forfeiting substantial compensation entitlements.
Our proficient Santa Monica Uber accident lawyers are intimately familiar with the emotional, physical, and financial tolls that motor vehicle accidents can bring upon victims and their families. We have an impressive track record of litigating diverse car accident cases, encompassing scenarios from head-on impacts to elusive hit-and-run incidents.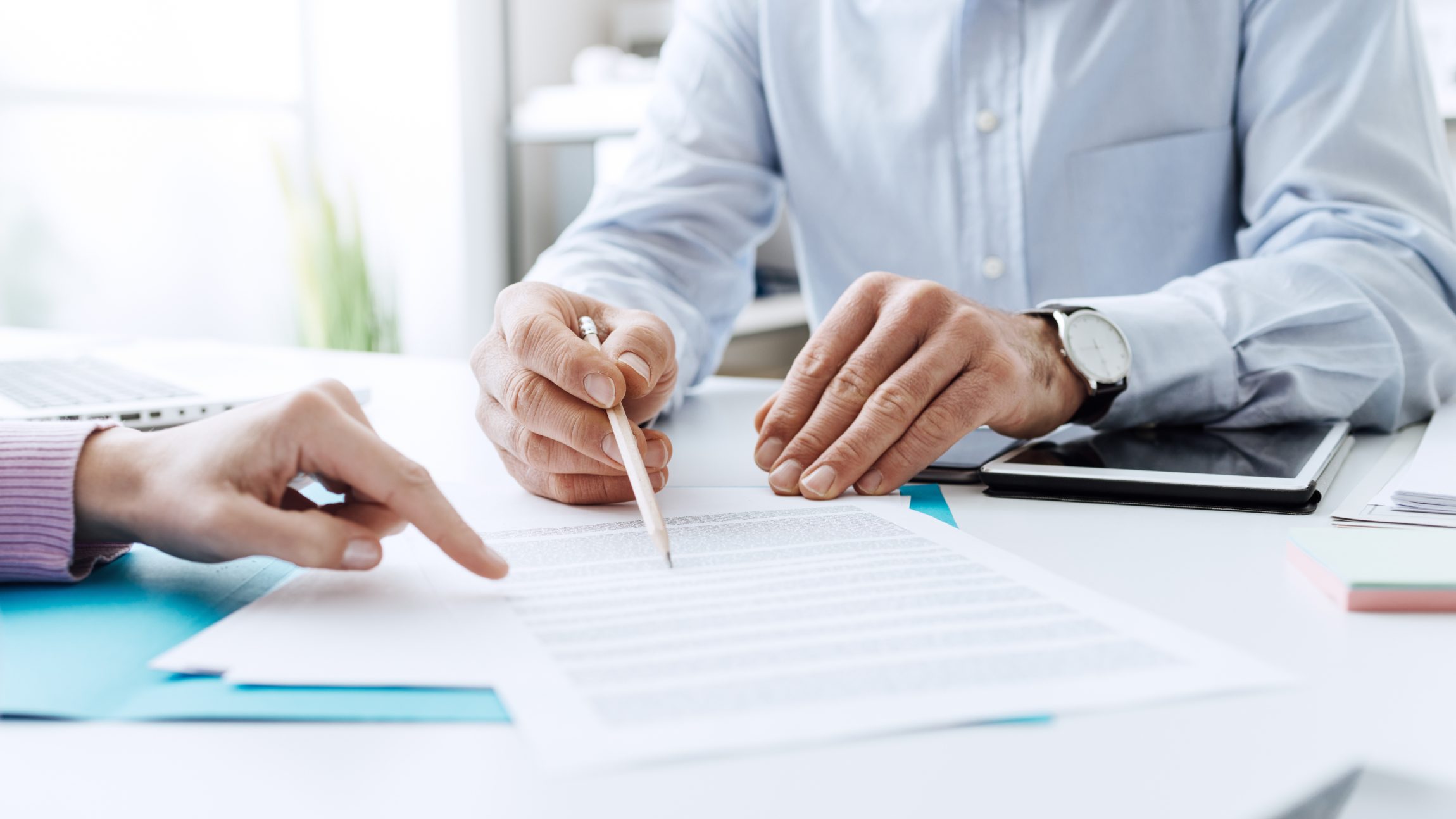 Settlement in a motor vehicle accident; client suffered internal injuries.
– 
JUDD ROSS ALLEN
Frequently Asked Questions About Santa Monica Uber Accident Claims
1
Can I recover compensation even if my driver was at fault?
Absolutely. The responsibility of your driver in the accident does not negate your right to compensation for injuries sustained during an Uber ride.
2
Is my Uber driver required to have personal insurance?
When an Uber driver accepts a ride, the company's insurance comes into play, eliminating the need for the driver to rely on personal insurance in the event of an accident. If the Uber driver is not actively serving a passenger or waiting for a ride request—essentially "off the clock"—their personal insurance becomes the primary coverage.
3
What if the fault lies with another party, not the Uber driver?
When another party is at fault, their insurance might be limited, sometimes up to just $50,000. This limitation underscores the significance of the ridesharing insurance policy, which provides up to $1 million in coverage. This policy also covers situations where the other involved drivers might be uninsured or underinsured.
Why Choose Arash Law's Santa Monica Uber Accident Lawyers?
Arash Law, managed by Arash Khorsandi, Esq., is committed to providing a streamlined and secure legal process for Uber accident cases. Our Uber accident lawyers offer free and confidential consultations via phone or teleconference, eliminating the need for in-person meetings. Time is of the essence in Uber crash cases, and our attorneys swiftly initiate investigations upon claim validation.
We utilize electronic signatures (E-Sign) for legal documents, which ensures a convenient and safe process. Our clients receive regular updates via text and email. The Uber accident lawyers Santa Monica turns to are known for their aggressive negotiation and litigation skills, aiming to maximize compensation for Uber accident victims. We also offer direct bank transfers for compensation awards, prioritizing client well-being and satisfaction.
What Makes Us Different From Other Firms in Santa Monica
We'll get you the maximum compensation
We'll take your case to court if Uber or insurance companies refuse to settle
We'll get your medical bills paid
We'll recover your lost wages
We'll get your vehicle repaired or replaced
We'll come to your location – anytime, anywhere
We'll get you access to the top medical specialists
We'll provide complimentary transportation
Contact The Uber Accident Lawyers Santa Monica Relies On
Navigating the aftermath of an Uber accident presents unique challenges. Whether you're a passenger, driver, or third party involved in an accident with an Uber vehicle, it's crucial to understand your rights. Different factors, like the Uber driver's status at the time of the accident and the insurance policies in play, can impact the outcome of your claim.
Arash Khorsandi, Esq., and his team of dedicated personal injury lawyers at Arash Law are committed to advocating for your rights and ensuring you obtain the justice and compensation you're entitled to.
Our seasoned Uber accident attorneys in Santa Monica extend their expertise to clients in surrounding areas such as Beverly Hills, West Los Angeles, North of Montana, Westdale, Culver City, Oakwood, Ladera Heights, Brentwood, Pacific Palisades, Riviera, The Summit, Rustic Canyon, and Castellammare.