The statistics show that injuries are common among Amazon employees. In particular, Warehouses have received attention for having dangerous working conditions and high hourly quotas. These issues have led to an injury rate that far surpasses other warehouses and retailers. But did you know that Amazon drivers are injured even more often than Amazon's warehouse workers? 
Traffic accidents occur all too frequently, and with so many delivery drivers on the road, it is not surprising that Amazon's drivers are regularly injured. Injured delivery drivers have legal rights. You aren't likely to hear this from the company, but you are entitled to compensation for injuries you sustain while on the job.
Learn more about the high injury rate among Amazon drivers, how Amazon tries to get out of paying for many accidents, and why it is so essential for injured drivers to hire their accident lawyers when they are involved in work-related accidents.
The Statistics On Amazon Driver Injuries
The Seattle Times reports that drivers for Amazon's delivery contractors are injured more than any other workers in Amazon's complex logistics chain. In 2020, fulfillment center employees reported injuries at a rate of 6.3 per hundred workers, and delivery stations reported injuries at a rate of 9.5 per hundred employees. Contract delivery drivers suffered injuries at a rate of 13.4 per hundred employees that same year, which was more than double the injury rate in Amazon's fulfillment centers. 
These contract delivery drivers also suffer injuries at higher rates than drivers who work for Amazon's competitor UPS. UPS drivers were injured at a rate of 8.3 per hundred drivers in 2019 and 9 per hundred drivers in 2020. Compare this to Amazon, which had 14 injuries per hundred drivers in 2019 and 13.3 injured per hundred drivers in 2020.
This incidence of injuries indicates that delivery drivers are not simply subjected to the same risks regardless of their employer. For whatever reason, drivers suffered injuries more often when making deliveries for Amazon – even when they were not employed directly by the company. 
How Amazon Avoids Liability for Some of Its Delivery Accidents
You'll notice that the injury statistics look at Amazon's contract delivery drivers – not employees. Many of Amazon's deliveries involve companies hired by Amazon to complete their deliveries. Outsourcing deliveries is a strategic choice by Amazon.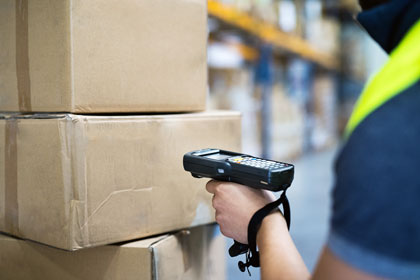 When employees suffer work-related injuries, they are typically entitled to workers' compensation benefits. This fact is why employers must carry workers' compensation insurance. However: if a company hires a third party or classifies a driver as an independent contractor, it is not automatically liable for injuries that occur on the job.
In many cases, this classification allows Amazon to get out of paying many injury claims for its contract drivers. Just because you work for a delivery service or independent contractor does not mean there is no insurance coverage for your injuries. Amazon can still be liable for injuries that occur in vehicles they own – this is why they purchase auto insurance.
Amazon can also be liable for creating a dangerous situation that led to your injury. If, for example, Amazon gave you a heavy package to deliver, but it was not properly labeled, you could suffer injuries due to the company's negligence. This situation would likely allow you to file a personal injury claim against Amazon.
The important thing to know is that Amazon has many tricks to get out paying for injuries that occur to its delivery drivers. Injured drivers have legal rights. They need experienced California accident lawyers who can fight back against Amazon's army of lawyers to get drivers the compensation they deserve.
Why Amazon Delivery Drivers Need a Commercial Accident Attorney After Being Injured On the Job
You might not think you need a lawyer after being injured on an Amazon delivery route. The company might send you to a medical clinic, direct you to an insurance company, or make other questionable efforts to pay you as little as possible. Here are some of the key reasons you need a lawyer to handle your Amazon delivery injury claim: 
Amazon wants to avoid liability.
As we have seen, Amazon uses independent contractors and third-party delivery services to avoid liability for delivery accident claims – and this is not the only trick they use. Amazon has a huge legal department staffed by hundreds of attorneys. These lawyers all represent the company's interests – not yours. For this reason, you need to retain a personal injury attorney in California as soon as you can.
You may be entitled to workers' compensation – but Amazon is not likely to admit this.
Workers who suffer injuries while at work are entitled to workers' compensation benefits. If you are classified as an employee, you will likely have a workers' compensation claim if you have suffered injuries on your delivery route. But Amazon is not likely to admit this.
Once again, Amazon's legal team and insurance agents are there to protect the company's interests – not yours. They might try to talk you into seeing an Amazon doctor or going to a medical clinic on their worksite. You might feel pressure to return to work before you are ready.
The company might even pretend to care about your injuries and check in to "see how you are doing" – all while gathering information to discredit your claim. Injured workers have the legal right to file a workers' compensation claim without retaliation. Amazon is not likely to tell you about your rights under your state's workers' compensation law, so you need to retain an attorney to fight for these rights. 
There could be third parties who are liable for your injuries.
In some cases, there could be another person who is responsible for your injuries. If another driver causes an accident, that other driver is likely liable for your injuries. They have a legal obligation to pay for all of your medical bills and lost wages.
They must also compensate you for your pain and suffering. Or what if defective brakes caused the accident? In that case, the manufacturer could be liable for selling a vehicle with a dangerous defect. Our California car accident lawyers know how to investigate all your potential legal claims and find the defendants liable for causing your injuries. Amazon may not be involved in this claims process at all.
If you have already filed a workers' compensation claim, the insurer could be entitled to compensation for bills later paid in another insurance settlement. These circumstances can become very complicated, which is why it is so important to have an attorney guide you through this process and protect your legal rights at every step.
With so many parties involved in the case, everyone is likely to point the finger at someone else.
There can be more than one legally responsible party in an accident case. Each party must then pay for their portion of the damages. Consider the following example: a pedestrian suffers injuries in a collision between two drivers. Each driver is determined to be fifty percent at fault, so the pedestrian can claim half of their total losses from each driver.
In the case of an Amazon delivery injury, Amazon might be just one of many parties at fault. The truck manufacturer could be liable for putting defective brakes on your delivery vehicle. Another driver could be partly – or wholly – at fault for being negligent while driving. When there is more than one defendant in an injury case, each defendant can blame the others.
During these negotiations, the injured victim needs their own lawyer to fight for their rights. The defendants will each have their own lawyer and insurance company on their side. The victim needs a good injury lawyer fighting for them, too, to be protected during these discussions. 
Amazon will not tell you what your case is worth.
Amazon does not have to tell you how much compensation you should receive for your injuries. They do not have to advise you of your legal rights, and they do not have to put your rights above their own. Amazon simply will not tell you about all the compensation you deserve for your injuries.
Only your injury lawyer can give you a fair assessment of what your case is worth. Someone who works for Amazon (or their law firms or insurance companies) cannot give you an objective opinion. Their legal duty is to the company. You have the right to hire an accident attorney whose legal duty is to you. Our attorneys will help determine the compensation you should expect for many different losses, including: 
Medical bills

Lost wages

Pain and suffering
Future medical care

Any decreases to your future earning capacity

The future pain and suffering you will endure as a result of your injuries
How Our California Delivery Accident Lawyers Can Help Protect Your Legal Rights After an Accident
We have seen how important it is to get a lawyer who is on your side – not Amazon's. Here are a few of the important things our lawyers do to protect clients' legal rights throughout the claims process: 
We will protect you from saying anything to any insurance company that could hurt your case. 
Anything that you say to Amazon, its employees, its lawyers, or its insurance company can be used against you when it comes time to settle your claim. Your statements to other insurance companies can also be used against you – for example, if another driver caused the accident, and their auto insurance company is involved in the case. As soon as you notify them that you have a lawyer, these companies can no longer contact you about your case. All communications must go through your attorney's office. 
We will act fast to preserve evidence that is important to your case.
Some evidence can be lost very quickly after a car accident. The police will clear debris from the scene, and the insurance companies will quickly assess the damage to vehicles and arrange for repairs. You need to hire a lawyer quickly so they can document this physical evidence before it is destroyed. Your attorney can also secure security camera footage, photographs, witness statements, and other evidence that is crucial to your case. 
We will negotiate a fair settlement – or take your case to court to let a jury decide what you are owed for your injuries.
Amazon does not get to decide what your case is worth. Our skilled injury lawyers know how to negotiate fair settlement offers. We will advise you whether a settlement offer is fair or whether we recommend that you take the risk of going to trial in order to get more compensation for your injuries. 
Call Us Today to Speak with a California Personal Injury Attorney
A quick internet search for "accident injury lawyers near me" will show you dozens of attorneys in your local area. So how do you know who the best lawyers are? Arash Khorsandi and his skilled injury attorneys at Arash Law have decades of experience handling all types of auto accident cases. We know the unique legal issues that come up in cases involving Amazon and other delivery services. Our legal team has collected over 400 million dollars for clients throughout California. 
We serve clients in Los Angeles, San Francisco, Riverside, Bakersfield, Santa Barbara, San Jose, San Diego, Fresno, Sacramento, Sherman Oaks, and all across the Golden State. Call (888) 488-1391 or contact us online today to schedule your free consultation. Don't wait to get an injury lawyer on your side. You don't have to face the power of Amazon's legal department and insurance companies on your own.