What Is the California DOT's SHOPP Program and How Is It Helping to Improve Road Safety?
Road conditions have long been known to contribute to accident rates. Whether a road is designed poorly, or subjected to harsh weather, or simply deteriorates over time, it can leave drivers exposed to an unnecessary risk of injury and death. The State of California has created a very well-funded program known as SHOPP in order to address these problems. These state investments have been supplemented by ample federal funding under the 2021 infrastructure bill.

Together, these funds can make a real difference toward making the roads of California safer for everyone. Injury victims must hold negligent parties accountable for accidents caused by poor road conditions, which will help ensure that road funds are used where they are most needed. The injury lawyers at Arash Law are here to help all car accident victims enforce their legal right to compensation after a motor vehicle collision. Schedule your free consultation as soon as possible.
Poor Roadway Conditions Cause Accidents
Every year, poor road conditions cause many accidents all across the United States. The Insurance Journal reports that pothole damage alone costs $3 billion dollars every year in the U.S., which is just one form of roadway deterioration. Traffic accidents can also be caused by:

Faulty guardrails
Deteriorating pavement or asphalt
Bridges that have lost their structural integrity
Shoulder drop-offs (or a lack of a sufficient shoulder at all)
Poor designs (such as a blind curve)
Billions more dollars are spent every year on auto accidents caused by these poor roadway conditions. Of course, the real cost is human life. Many deaths could be prevented with roadway maintenance. Thousands of injuries could be prevented, and the maintenance would save millions of dollars in medical bills and lost wages.
The SHOPP Program
The State Highway Operation and Protection Program (SHOPP) is the State Highway System's "fix-it-first" program. According to CalTrans, SHOPP funds road repairs and preservation, emergency repairs, safety improvements, and some highway operational improvements on the State Highway System. These are critical tasks.
Without ongoing maintenance, roads can quickly deteriorate and become unsafe to drive on. Emergency repairs are needed to address immediate safety risks. Without a program to effectively respond to these hazards, unnecessary deaths can occur on the roads of California.

StreetsBlog Cal reports that the 2020 SHOPP was the largest program in state history, calling for a record $20 billion investment. This investment was a step ahead of the major federal funding allotted in Congress' 2021 federal infrastructure bills. ABC 7 reports that California is expected to receive $25.3 billion in federal funds for various highway programs. Together, these bills make massive allotments to improve the roads, bridges, and other traffic infrastructure that saves lives on the roads of California.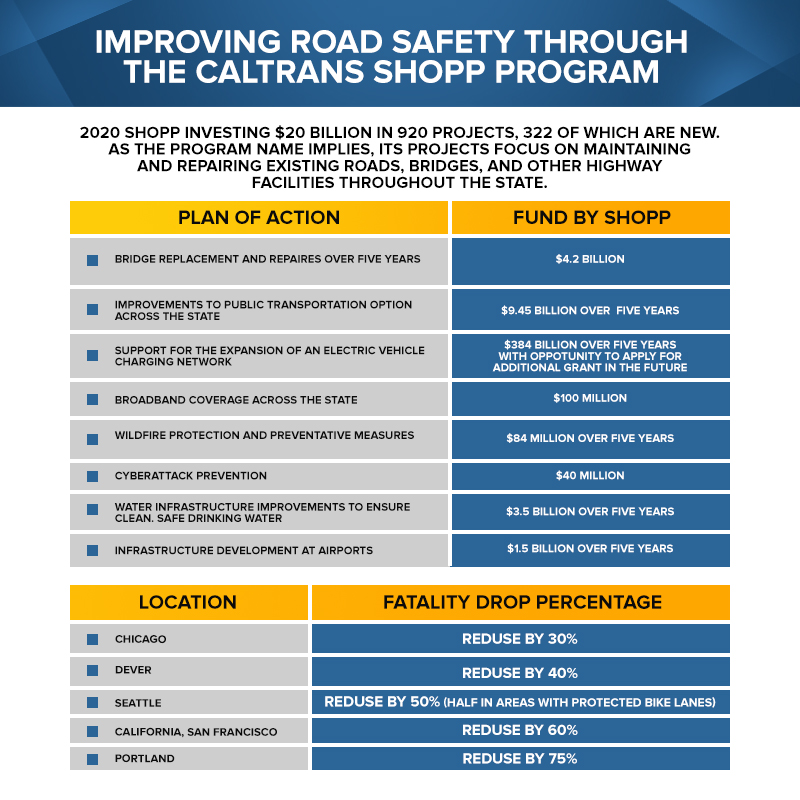 What Is Funded by SHOPP and the Infrastructure Act?
The record state investment of $20 billion in SHOPP is expected to fund 920 different roadway programs – 322 of which were entirely new. 322 is a huge number of programs that cover a wide variety of infrastructure issues throughout the state. There are a few areas that won't be covered, but for these issues, there are still plenty of funds available through Congress' 2021 infrastructure bill.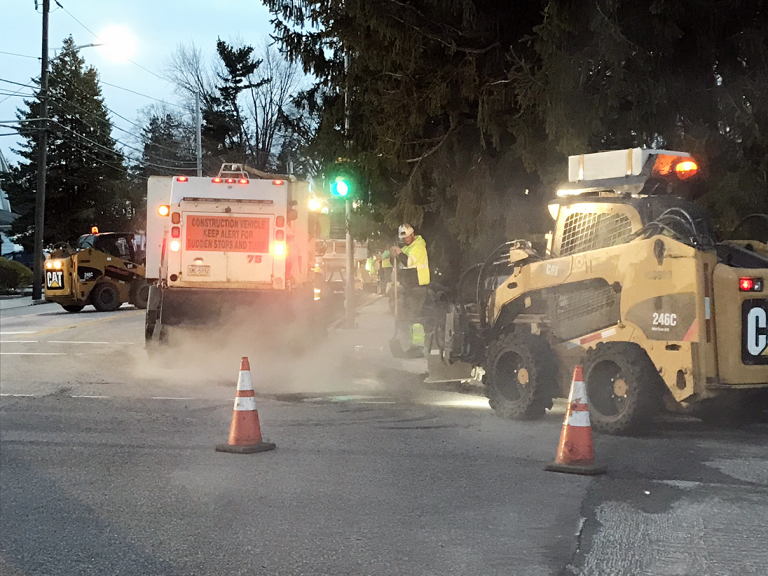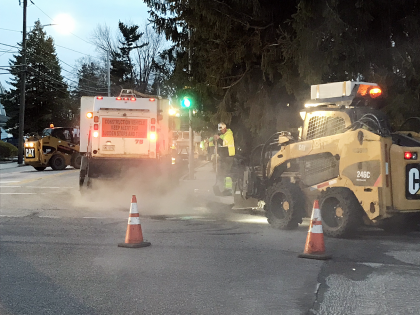 ABC 7 reports that California's federal allotment is expected to cover:
Bridge replacement and repairs over five years ($4.2 billion)
Improvements to public transportation options across the state ($9.45 billion over five years)
Support for the expansion of an electric vehicle charging network ($384 billion over five years, with the opportunity to apply for additional federal grants in the future)
Broadband coverage across the state (at least $100 million)
Wildfire protection and preventative measures ($84 million over five years)
Cyberattack prevention ($40 million)
Water infrastructure improvements to ensure clean, safe drinking water ($3.5 billion over five years)
Infrastructure development at airports ($1.5 billion over five years)
Biking Infrastructure
Of course, it is not just cars that are impacted by poor roadway infrastructure. Bicyclists lack reliable infrastructure in many areas of California, which often has fatal consequences. Bicyclists can be even more vulnerable to accidents caused by a lack of safe road infrastructure. Unlike vehicle occupants, bicyclists do not have the protection of a steel vehicle frame, or airbags, or seat belts.
This lack of protection greatly increases the odds that a bicyclist will experience serious injuries – or be killed – in a traffic accident. The good news is that bicyclists can be protected from these risks with good road infrastructure. StreetsBlog Cal reports a dramatic decrease in road fatalities for all road users – not just cyclists – on streets that have protected bike lanes.
Fatalities were found to be 38 percent lower in Chicago and 40 percent lower in Denver. Here in California, San Francisco dropped bike fatalities by about half in areas with protected bike lanes. Seattle experienced an even higher drop (60 percent), while Portland was able to reduce bike fatalities by a staggering 75 percent in certain areas. These numbers are encouraging.
It shows that bike fatalities can be reduced with the appropriate infrastructure improvements. The need for bike infrastructure comes at a good time. With both the state and the federal government ready to make historic investments in road infrastructure, it is likely that there will be sufficient funds available to make a real difference in bike safety throughout the Golden State.
The Sacramento Bee reports that the infrastructure bill is expected to allot funds for both cyclist and pedestrian safety. Though there is funding available, it may not be nearly enough to make the drastic structural changes that are necessary to enact real change in bicycle safety. StreetsBlog Cal reports that the infrastructure bill allows for a sixty percent increase in funding for the Active Transportation Program.
The bill is the main source of funding for bicycle and pedestrian facilities in California, and it funds almost half of the Program's total annual budget of $220 million. The additional $53.4 million will help increase the program's annual funding to $270 million. Unfortunately, it is still less than 30 percent of the total requested by the California Transportation Commission, which seeks $2 billion for various transportation projects throughout the state. This shortfall shows just how far we have to go in order to make the structural changes that will make a real difference to improve biker safety across California.
Who Is Responsible for an Accident Caused by Poor Road Conditions?
There are many individuals, companies, and government entities that could be legally responsible ("liable") for causing an accident. The person who is liable for your injuries also has a legal obligation to compensate you for them, so it is important to work with a skilled injury lawyer who knows how to precisely prove who was at fault for causing a car accident. The experienced motor vehicle accident lawyers at Arash Law find all potential defendants to ensure that you have access to all the compensation you are legally owed. What follows are some of the most common defendants in accident cases involving poor road conditions.
The State, County, or City Government
The government is responsible for maintaining hundreds of millions of miles of roadway throughout the U.S. In some cases, they can be held liable for failing to maintain a road in a safe condition. However, assigning liability is not always possible. Sometimes, the legal doctrine of "sovereign immunity" shields a government agency from having to pay for injuries caused by their poor road maintenance.
It is important to consult with an injury lawyer about your specific case. The road you were on could fall under the jurisdiction of the state, the county, or the city. There are different government entities that could be liable in each circumstance. Our experienced car crash lawyers know how to find the right government entity and deal with the legal issues surrounding sovereign immunity.
Construction Companies
Construction companies can also be liable for negligence in performing road maintenance. If, for example, a road work crew left nails in the road, there could be accidents caused by the resulting tire blowouts. A construction company could also be liable for defective repairs that actually cause accidents instead of preventing them. Construction companies can face liability for the negligence of their employees or liability for their own negligent acts (such as hiring an unqualified foreman to run the site).

Other Drivers
Even when road conditions are a factor, another driver could still be found partly or wholly liable for causing a car accident. For example, suppose that a pothole has been left to grow wider and wider over the years. It is a hazard, but most drivers are aware of it and able to avoid the pothole in time. One driver is distracted by their cell phone and does not move in time.
In this case, the accident could be partly the fault of the city that did not repair the pothole and partly the fault of the distracted driver. A jury could even find that the driver was entirely at fault because they were distracted. In either event, our injury lawyers know how to prove another driver's liability for causing a car accident – even when road conditions are a factor.

How Do I Prove That the Road Conditions Were Bad?
In some cases, it is easy to prove that a roadway was poorly maintained prior to an accident. If, for example, the accident was caused by a dangerous pothole, it is likely to still be there when your attorney returns to take photographs. But other conditions are more temporary. A construction company is likely to remove debris that it left in the road to cause an accident.
Indeed, they must do so in order to prevent any more accidents from occurring. Even then, it is still possible to prove that the debris was in the road at the time of the accident. Your attorney might use:

Eyewitness testimony from people who actually saw the accident occur
A police report that refers to the dangerous condition
Photographs of the accident scene
The physical evidence itself (for example, the actual piece of wood left in the road by a construction crew)
It can be helpful for an accident victim to gather some of this evidence at the scene of the accident. Taking photos or video footage with your smartphone can help prove what road conditions existed at the time of the accident. You can also gather debris or other physical evidence if the police allow you to do so.
But only gather this evidence if it is safe for you to do so. If you need immediate medical attention, take care of that, and do not worry about taking photos. You must also stay safe at the accident scene. Do not cause another accident by running into the road to gather debris.
Only collect evidence if you can do so safely. Stay out of traffic while you are waiting for the police. Never put yourself in harm's way or delay getting the medical care you need. The experienced car accident lawyers at Arash Law know how to prove what caused an accident. We can investigate your claim even if you weren't able to get evidence at the accident scene.

Experienced, Aggressive Personal Injury Lawyers for All California Motor Vehicle Accidents
The best injury law firm in California is right here at Arash Law. A quick online search for "California car accident lawyers near me" will show you some of many excellent reviews. Our skilled accident lawyers have decades of experience, and our legal team has collected over 200 million dollars for clients throughout California.
We serve clients in Los Angeles, San Francisco, Riverside, Bakersfield, Santa Barbara, San Jose, San Diego, Fresno, Sacramento, Sherman Oaks, and throughout the state. Clients across the Golden State trust Arash Law to protect their important legal rights. We will fight hard for you, too. Call (888) 488-1391 today to schedule your free consultation. Don't wait to protect your important legal rights.