Lawyers who specialize in car accidents have a number of tasks to accomplish to assist accident victims in obtaining justice. Their professional services include gathering evidence and information about the accident, providing legal advice, and coordinating with the insurance company. The primary goal is to pursue compensation while you are recovering. We want to help you get back to normal life.
Car accidents are often traumatic experiences for those involved. It can result in bruises, lacerations, broken bones, and other serious injuries. Some injuries will require weeks or months of rehab. They also lead to thousands in medical expenses. Some car crashes result in the loss of a loved one. That can make it unbearable for the family.
Your health should be your biggest priority after a collision. However, you may also want to consider seeking legal advice from car accident attorneys. You will likely face physical and emotional burdens from a crash. You will also likely face financial hurdles for medical bills, lost income, vehicle repairs, or replacement costs.
State and federal laws and programs promote safe driving. Drivers should know relevant laws and safe driving practices, from speeding to distractions. While there are laws, crashes are common nationwide. In the latest reporting year, the National Highway Traffic Safety Administration (NHTSA) projects that 42,795 people died in collisions.
If drivers disobey the laws or drive recklessly, they should be held responsible for their actions. These consequences include tickets, license suspensions, fees, and jail time. It will depend on the offense, harm inflicted, and prior record. Other times, they will also have to compensate victims for their losses.
When the at-fault party is insured, their insurance policy will cover the incidental losses. It can pay for medical bills, property damage, and more. Things can get tricky if they do not have insurance. Being uninsured or underinsured can lead to victims having to file a personal injury lawsuit with the help of California car accident lawyers.
How a Car Accident Lawyer Can Help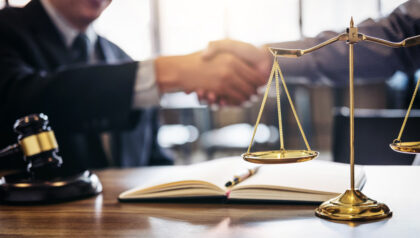 Obtaining compensation for your losses can be a complex endeavor. Your car accident lawyers can be an invaluable resource for information and legal assistance. When you begin your case, you must prove who caused the accident. We must establish a sequence of events outlining all factors contributing to the collision. Another task is gathering evidence, such as police reports, repair receipts, and eyewitness statements.
Another significant role for personal injury lawyers is communicating with the insurance company. They are also in charge of communicating with you and other relevant parties. Most car accident cases are resolved through a settlement. Other times, it is essential to take a claim into litigation and civil court.
California car accident lawyers can assist you with the following:
Investigating the crash
Proving who contributed to the accident and to what degree
Showing the sequence of events leading to the crash
Building a case based on facts
Directing strategies to pursue compensation for you
Communicating and negotiating with the insurance company lawyers
Representing you in all legal matters, from negotiations to trial
Keeping you abreast of the situation and addressing your concerns.
While this is a general list, every case is unique. Some are more complex than others, such as those involving commercial vehicles, rideshare companies, sanitation vehicles, or public transportation. You may have several liable parties responsible in these instances. Another complication can involve a government entity. Managed by famous attorney, Arash Khorsandi, Esq., Arash Law can help find any complexities with your claim. We will also know what to do to move forward in these instances,
Helps You Understand Your Rights
Most accident victims are not well-versed in the legal intricacies of personal injury claims. When an accident happens, you may not know your full rights. But the car accident lawyers do. As a victim, you have the right to pursue compensation for damages resulting from the accident. When you have legal assistance, you have someone who can help you understand the relevant laws that apply to your claim.
We will also help you legally protect yourself. The insurance company is skilled at lowering claims. They will manipulate you into thinking you have no choice in how your claim will go. Do not let them back you into a corner. You have more rights than you think. Working with our car accident lawyers will ensure you know the power you have and use it in your favor.
Offers Legal Advice
Without the guidance of California car accident lawyers, you may encounter a range of advice from various sources, such as online information and advice from friends or colleagues, which can leave you feeling overwhelmed and confused due to conflicting recommendations.
You can be left wondering what your next step is. The best thing to do is speak to a locally known and trusted car accident lawyer. We know what should happen after a crash and how to protect your rights. Arash Law has decades of experience representing clients. Our legal experts spend years in school, training, and preparing claims. We can identify specific factors in your case and provide the best path forward.
Negotiates for a Fair Settlement
Car accident lawyers will put in a lot of work investigating a claim. Many of these actions happen behind the scenes to build a strong case. Our legal team will fight for your rights and negotiate with relevant parties for compensation. Some ways a lawyer can help include:
Investigating the details of the accident
Gathering relevant information, evidence, and proof of damages
Building and filing a claim with the insurance company
Negotiating for a fair settlement even when the insurance company tries to lower your claim
Filing a lawsuit when necessary
Handling all pretrial processes
Representing you during litigation and work to recover total compensation
Statute of Limitations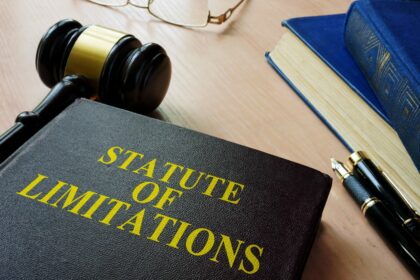 All states have prescriptive periods or deadlines where you can file claims. They can vary depending on the case type and the parties involved. In California, for example, you have two years to file a lawsuit as a general rule. When a car accident involves a government entity, you may find a shorter deadline, sometimes as little as a year or several months. This statute is different from insurance deadlines.
The insurance company can have different deadlines for claims than the state. It is best to notify the insurance company of your crash sooner rather than later. Most often, you will have to inform them within a reasonable amount of time. Other times, the insurer will have a specific timeframe, like 72 hours. You have enough on your plate to have to consider these deadlines.
Navigating the complex world of insurance claims and personal injury law can be overwhelming. That's where Arash Law comes in. Our team of experienced car accident lawyers specializes in helping individuals like you get the compensation and justice they deserve after a car accident. We know the ins and outs of insurance claims, and we'll fight tirelessly on your behalf.
Losses Associated with Car Accidents
Since car accidents have varying outcomes, losses can vary as well. You may have a totaled vehicle or debilitating physical injuries. There is also the pain and suffering you may endure. Sometimes, mental anguish can involve anxiety and post-traumatic stress disorder.
When pursuing compensation, car accident lawyers will review your circumstances. We will determine if you can receive compensation for some of the following:
Loss of consortium
Repair and replacements for property
Current and reasonably expected medical bills
Lost income due to time away from work
Reduced earning capacity if you cannot return to your previous position
Emotional pain and anguish
Funeral and burial expenses if a loved one passes
You must get a case assessment to determine which losses apply to your claim. Arash Law will also calculate your potential award.
Advantages of Getting a Lawyer After a Car Accident
Hiring our car accident lawyers has many advantages. You may have a better chance of getting compensation for your losses when you have adequate legal representation.
Here are the significant benefits of getting a car accident lawyer:
Legal Expertise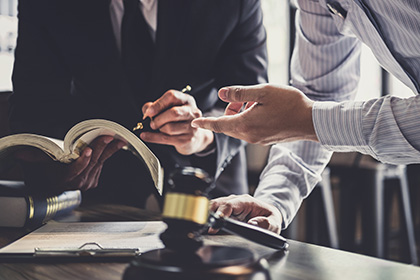 The most significant benefit you receive from working with a car accident attorney is their legal knowledge. They can provide you with guidance and support. First, they will analyze your case's details and strengths and find the best course of action. Legal advice can help avoid mistakes that can hinder your recovery. We will work hard to get you the compensation you deserve for your injuries and losses.
Settlement Negotiations
You must negotiate with the insurance company for adequate compensation. Your injuries can prevent you from thinking clearly and result in a lower settlement. However, a car accident lawyer can assess your claim using their legal knowledge and experience. They can help you understand what a fair settlement looks like. Once we identify your losses, we can negotiate with the insurance company to obtain maximum compensation.
Additionally, we can handle all communications with the insurance company, so you don't have to. Our involvement prevents injury victims from making mistakes that can hurt their case. Conversely, if the insurance company fails to make a fair settlement offer, we can take the matter into litigation. Doing so involves preparing your case for trial and representing you through the process. The goal is to obtain a settlement that covers the extent of your injuries and losses.
Injuries Can Be Hidden
Another reason you can benefit from hiring local car accident lawyers is that some injuries will appear days or weeks after the crash. Even if your injuries are not immediately apparent, it can be helpful to have legal representation. Often, damages may not show obvious symptoms but will have long-term effects on your health.
By enlisting the help of a lawyer, you can get medical treatment immediately. A medical assessment can uncover these hidden injuries and symptoms before they appear. They will also leave a paper trail for your claim, which can help you get compensation for any future medical treatments, expenses, and lost income from the accident.
Deadlines and Maximizing Your Settlement
You may be inclined to wait to file a car accident claim, but you should not. Each state has a statute of limitations for filing car accident claims. Once this deadline passes, you may lose your right to seek compensation for your damages. Generally, the deadline is two years from the accident date.
Alternatively, waiting too long can make it challenging to gather evidence, find witnesses, and negotiate a fair settlement. You can protect your rights by filing a claim promptly. However, navigating these deadlines can be difficult for most accident victims. That's where our car accident lawyers excel – we are well-versed in the intricacies of these timelines. We know when to file documents and how to maximize your claim.
Your Claim Was Denied
Sometimes, the insurance company will deny your initial claim, which often happens when you are handling the claims process independently. However, receiving a denial doesn't necessarily mean that you are out of options. You may still be eligible to seek compensation.
Insurance companies have a plethora of reasons they can deny claims. They will go down this list to find ways to deny valid claims. Some of their reasons are lack of evidence, disagreement over the value of the claim, or liability disputes, among others. Car accident lawyers will review your case and gather evidence and documentation. We will also provide legal arguments that will help get you the compensation you deserve.
Insurance Companies Are Blaming You
To deny your claim, the insurance company might try to shift the blame toward you. They will say it was your fault when it was not. When you have a car accident lawyer, they can help prove that you are not at fault. They can also show that you are entitled to compensation for your losses. Our lawyers will review your evidence and find the cause of the accident. They will then show the evidence to the insurance company to negotiate a settlement. Sometimes, this process can require hiring accident reconstruction experts.
You Pay Nothing Upfront
Most car accident lawyers work on a contingency fee basis. That means the client doesn't pay anything out of pocket or upfront. They are compensated only when they obtain a settlement on your behalf. They will take their fees as a percentage of your award. The percentage will vary depending on individual factors.
You will know the percentages you are expected to pay in writing before the attorney starts working on your case. You will not be responsible for fees or expenses if the lawyer does not win. Most law firms offer free initial consultations, so you do not pay anything to speak about your case. If they can help you and you decide to move forward, you will review the law firm's fees. Ensure you understand how they work before signing anything.
Potential Car Accident Case Length
It is challenging to estimate how long your claim will take to resolve. Typically the more complex a case is, the longer it will take to settle. For example, in California insurance carriers are required to settle claims within 85 days. That can lead to quick and unfair decisions. When you have a car accident attorney helping you, this deadline can be extended. You may also have a higher chance of getting the compensation you deserve.
Other deadlines can come into play depending on the parties involved and the complexities. The case length will be significantly expanded if your claim goes into ligation. You may be settling a year or more after your accident. Working with Arash Law can shorten these potential case lengths and increase your chances of compensation.
Is It Worth Hiring a Car Accident Lawyer for a Minor Accident?
Yes, even if you had a minor accident, it is worth hiring a car accident lawyer. We protect clients against the other party making false allegations about your claim. They can try to blame you or deny responsibility. They may lower your claim because of insufficient evidence or poor negotiation skills.
Arash Law will review your claim to ensure you are filing for the correct damages. Even if you have a minor accident, legal guidance is necessary. You can end up with much less than your claim is worth. Sometimes, it can be a minor accident with severe consequences. You need a full assessment to proceed.
Contact a Car Accident Lawyer Today!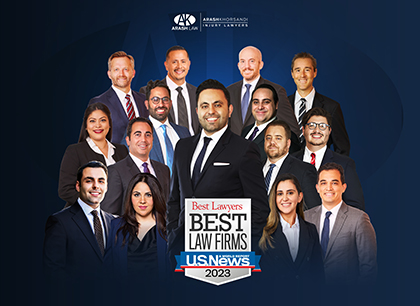 If you have been involved in a car accident in California, you must get legal advice immediately. When someone else was reckless, causing you injury, you should seek a financial award for your losses. Arash Law, led by Arash Khorsandi, Esq., is here to help you through the legal claim process. We want to help you move forward from this harrowing experience.
Our car accident attorneys proudly serve residents across California, from the bustling streets of Los Angeles, San Diego, and San Francisco, to the dynamic hubs of San Jose, Sacramento, and Oakland, ensuring that no matter where you are in the Golden State, expert legal assistance is within your reach.
We have collected over $500 Million for clients across the state. Call our California car accident lawyers at Arash Law at (888) 488-1391 for a case review today.