Our Calabasas Injury Law Firm

Doesn't Just Win,


We Win Big!
You May Be Entitled to Compensation

Legal Insights and Trusted Results With Our

Calabasas Personal Injury Law Firm
If an accident brought on by the carelessness or wrongdoing of another individual or group caused you or a loved one harm, our personal injury law firm is here to help. With over $500 million secured for our clients, our lawyers in Calabasas will help you understand your legal options and secure just compensation for your losses and injuries. To get started, contact us at (888) 488-1391. Protect your rights and receive the compensation you deserve with the help of our experienced personal injury law firm.
Despite being a small city in Southern California, Calabasas is home to around 22,332 people as of 2023, according to the
World Population Review
. Having a large concentration of people in one area makes it more likely for accidents and injuries to occur due to
negligence
or any other cause. For this reason, if you find yourself in this circumstance, having a reliable and knowledgeable Calabasas personal injury attorney by your side is critical.
Besides its large population, Calabasas has a flourishing local economy with a wide range of businesses within its boundaries. Even though most businesses adhere to California work safety laws, there is always the possibility of workplace violations or injuries because of the sheer volume of businesses in the city. As an award-winning personal injury law firm in Calabasas, we at Arash Law, founded by
Arash Khorsandi, Esq.
, can also assist you in fighting for the compensation you are entitled to for workplace injuries.
Arash Law
in Calabasas works hard to hold negligent parties accountable through claims and lawsuits. Using tried-and-true techniques, we seek to optimize your settlement while guarding against insurance companies taking unfair advantage of you.
Gomez v. PG Transportation (settled on 8/11/2023) – settlement involving a man who was struck by a car resulting in a mild traumatic brain injury as well as other orthopedic injuries.
– 
TINA ESHGHIEH
IF YES, You may be able to recover financial compensation. TELL US MORE: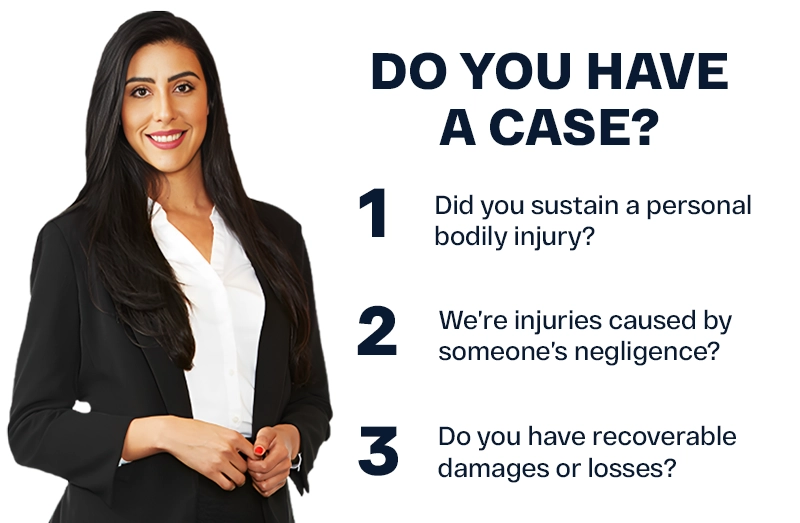 IF YES

, You may be able to recover financial compensation.

TELL US MORE:
Do I Need to Work With A Calabasas Personal Injury Law Firm?
If you or someone you love was hurt in an accident caused by someone else, you should contact a personal injury lawyer as soon as possible.
According to the National Highway Traffic Safety Administration, one of the most common accidents to occur in California is vehicle collisions, specifically rear-end accidents. The California Office of Traffic Safety found that vehicle-related incidents increased by 7.6% from 2020 to 2021, with 4,285 reported fatalities in the state. In Calabasas, 52 injured or fatality victims of traffic-related incidents were reported for 2023 so far, with Calabasas ranking 62/103 in the OTS rating.
Whiplash, spinal cord injuries, brain trauma, and bone fractures are among the common injuries following these accidents. Unfortunately, recovering from these kinds of injuries can take a while, frequently resulting in lost wages for the injured party.
Even worse, a large number of injuries also result in permanent disabilities, disfigurement, or dismemberment. These people frequently never get the chance to go back to work.
But of course, these injuries are not exclusive to vehicle accidents, and the worst can happen at any moment in our lives, even in moments we think we're safest, in any accidents involving another individual. Regretfully, it is well known that insurance companies attempt to avoid providing crash victims with the least amount of money feasible. For this reason, following an accident, it is crucial to consult an experienced personal injury law firm in Calabasas with expertise in both settlement negotiations and court cases.
Why Hire Arash Law Personal Injury Law Firm in Calabasas?
If a negotiated settlement cannot be reached, the case must proceed to trial, which can take considerable time. Every client depends on the experience of their accident lawyer when it comes to litigation, and the best lawyer is the one who has been involved from the beginning.
Our personal injury law firm has handled numerous cases involving awards of compensation. Our lawyers in Calabasas have experience gathering evidence to support our client's claims, and they are fully aware of the damages their clients are entitled to in light of their injuries. Additionally, our office typically collaborates with experts and professionals in different fields who can verify facts if the case proceeds to litigation.
Everyone In Calabasas Is Important to Us.
Arash Law prioritizes client services to give clients the most effective legal experience. We are aware that every one of our clients is coping with traumatic and burdensome issues after an accident. We intend to alleviate our client's burdens and offer clarity and direction to their circumstances. We work with our clients to develop a legal strategy to win their cases, and we keep an open communication channel to keep them updated throughout the litigation process.
We are skilled in navigating the unfavorable circumstances surrounding your personal injury claim and know how to proceed to give you the best outcomes to support your recovery.
This was a sad and tragic case in which our client was paralyzed after being struck by a distracted driver. The maximum policy settlement was 5.25 million and we were able to settle for the full amount. In addition, we were able to add additional workers' compensation benefits from our client's employer, as he was working at the time of the incident. The parties agreed to settle our client's workers' compensation claim for $2.5 million.
This was a sad and tragic case in which our client was paralyzed after being struck by a distracted driver. The maximum policy settlement was 5.25 million and we were able to settle for the full amount. In addition, we were able to add additional workers' compensation benefits from our client's employer, as he was working at the time of the incident. The parties agreed to settle our client's workers' compensation claim for $2.5 million.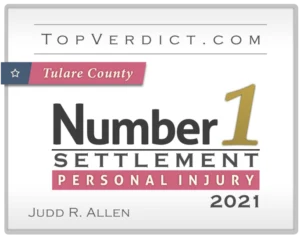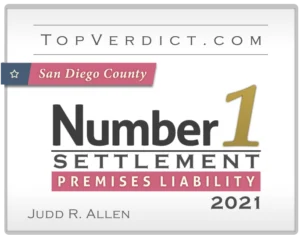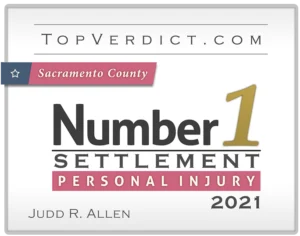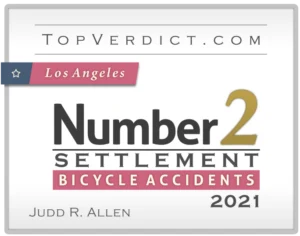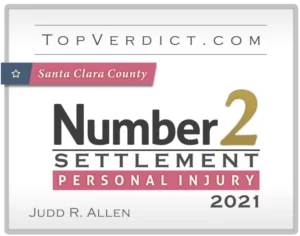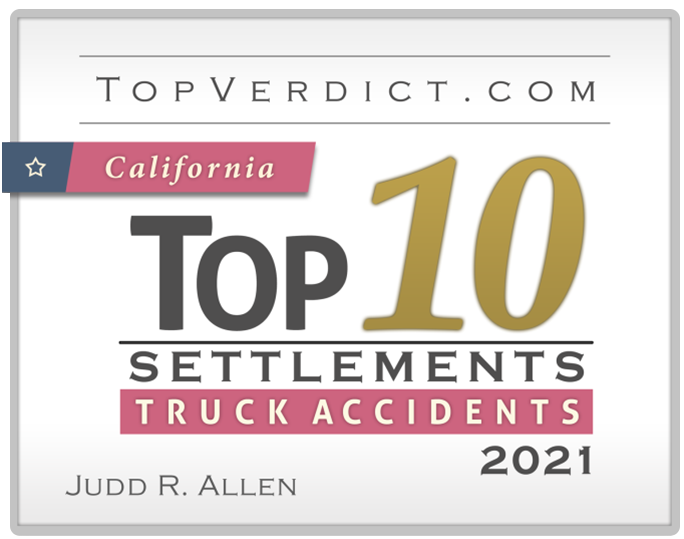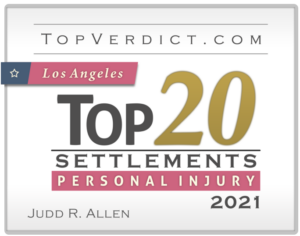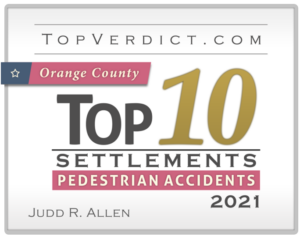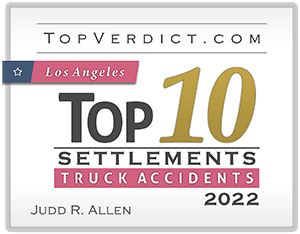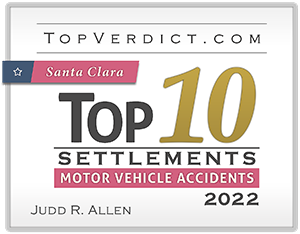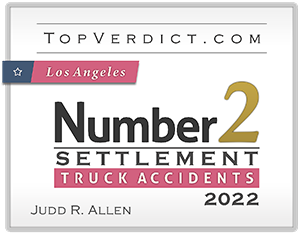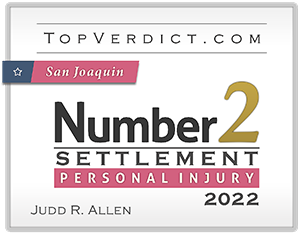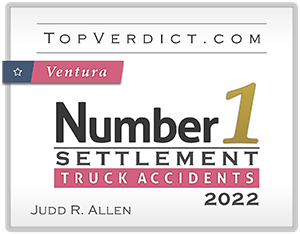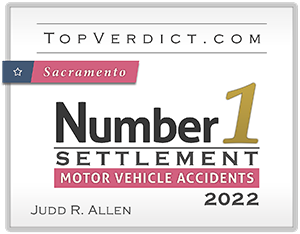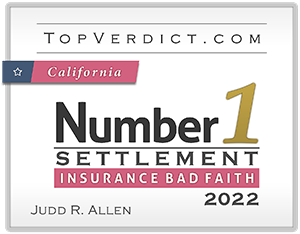 Cases We Handle In Our Calabasas Personal Injury Law Firm
With years of combined experience, our attorneys have successfully handled nearly all types of personal injury cases. In addition to the following, our practice areas of great experience include but are not limited to:
The personal injury law firm of Arash Law, led by Arash Khorsandi, Esq., can assist you if you've recently suffered a personal injury in Calabasas. We also work on a contingency basis, which is helpful for victims who cannot afford to pay upfront. In this payment system, we only get paid if we win your case.
The typical fee in a personal injury case is 33 1/3 percent of the net settlement or about one-third. Sometimes, a different arrangement was required, like a sliding contingency fee. When we begin working on your case, we'll discuss fee arrangements and include them in our contract.
What To Do in The Event Of A Calabasas Accident
Stay Calm – Stay on the scene and be sure everyone is okay. Check yourself for injuries first, then check others. Remain calm and don't admit fault.
Get to a safe place – Move somewhere safe if possible, contact authorities, and wait.
Call 911 – Call the police and emergency services to report your accident. Unless your incident was minor, without any injuries or property damage, you should make the call. Authorities can record the incident, gather information, and make it part of an official document.
Seek medical attention – Visit the hospital or your primary doctor immediately. Immediate medical care can decrease the damage you suffer from injuries. Tests can identify internal injuries that may not show symptoms.
Exchange information – Swap titles, telephone numbers, and insurance information with the others involved in the accident if possible. Take photographs of everything necessary and other vital details if you can.
Be careful not to admit fault – Stick only to what occurred when talking with a police officer. Be as detailed as possible in describing the collision or any accident.
Let your insurance provider know – Most insurance companies have time constraints for how soon you report an accident. Call quickly and adhere to the agent's instructions for reporting your incident.
Refer insurance adjusters to your lawyer – Within the day of your accident, you might receive a phone call from the other party's insurer. You may speak to the claims adjuster, but don't give any more information than is needed. Don't record a statement or take an insurance settlement deal until you discuss things with a lawyer specializing in your case.
Keep all your records – Make sure accident records are organized and kept together. Your file should have a copy of the police report, medical bills, the other driver's information, injury treatment programs, and any other files you have collected about the incident.
Consult our Calabasas personal injury law firm for a no-cost initial consultation to discuss your incident – Our firm can evaluate your case, represent you in negotiations with insurance providers, and help you submit a claim.
Speak with our personal injury lawyers in Calabasas as soon as you can. We will assist you in submitting an insurance claim for injuries, and we will fight for the full amount of money you are entitled to for your injuries, medical bills, lost wages, and overall pain and suffering from the collision.
Since California is an "at-fault state," the at-fault party's insurance must be contacted for the purpose of filing a claim.
What is The Average Injury Settlement in Calabasas?
The outcomes of each case vary, but after reviewing all the accident-related evidence for your case, your personal injury law firm will be able to decide how much compensation will be a fair settlement for the injuries you have sustained. They aim to guarantee that all accident-related medical expenses are paid as long as you allow them to recover fully. They will also consider any long-term issues your injuries may cause.
In addition, they will pursue damages for your mental suffering and lost wages if the accident prevents you from working and causes any disruptions to your way of life. Lastly, your accident attorneys will demand punitive damages from the at-fault party.
Keep the following in mind to help your accident attorneys maximize the value of your case:
Do not admit to being at fault.
Gather as much data as possible from the collision scene and obtain an official report.
Seek medical attention as soon as possible.
Only sign something for an insurance company once you have spoken to an accident attorney.
Assign your case to an accident attorney to handle the insurance.
How Do I Know How Much My Injury's Worth In Calabasas?
Many ask this question, but the response is not always clear-cut because every case is unique. Your injuries and the type of accident you were in determine how much your claim is worth.
Since no two accidents are alike, so are the injuries sustained. The accident, your injuries, the length of time it will take you to heal, and when you can return to work are all aspects that your personal injury attorney will take into account. They also consider how you responded to the initial course of treatment, whether invasive surgery was necessary, whether you will have a permanent disability, and so on.
Different perspectives are taken on claims by insurance companies. They may undervalue cases because they employ their methods to determine the settlement for an accident. Typically, this settlement takes into account similar cases, but it does not account for individual circumstances.
As a result, a lawyer plays a crucial role. The lawyer from the Calabasas personal injury law firm you choose takes into account the exact value of your injuries and how they will impact your life going forward. They will also include the psychological distress you have experienced.
If discussions fail and your case proceeds to trial, your injury attorney will present the evidence so that the jury knows the harm you have suffered. In a court of law, the jury makes the final decision. Your Calabasas injury lawyer will want to see evidence of the impact the accident has had and will continue to have on your life.
The greater the severity of your injuries, the bigger the compensation your attorney can get from insurance. Even in minor cases, your accident attorney can secure a sizable compensation increase over what your insurance will pay.
Call The Calabasas Personal Injury Law Firm That Cares
If you have injuries from an accident in Calabasas, the personal injury law firm of Arash Law is here for you, and we're on your side. You can overcome a challenging period in your life through the compensation you are entitled to, and we look into every facet of what happened as soon as you bring your case to us. When calculating the damages you are entitled to for the incident, we take the following factors into account:
All of your accident-related medical bills
The income you've lost if you were unable to work
The psychological distress that resulted from the accident
The loss of your way of life
Damage to property
Any carelessness on the part of the guilty party, as well as any possible punitive damages
Every case is handled entirely by the lawyer from our office assigned to you. It will never be given to a paralegal or case manager, and this guarantees that your personal injury attorney is always available to you and that they will keep you updated at every stage of the procedure. We will support you at Arash Law to help you get your life back on track.
When in doubt, give us a call. Keep our phone number, (888) 488-1391, in your phone or fill out our "Do I Have a Case?" form. You are not alone, and our personal injury law firm in Calabasas is here with you.
We also offer assistance to victims in cities near Calabasas, including Agoura Hills, Beverly Hills, Camarillo, Fillmore, Santa Clarita, San Fernando, Santa Monica, Santa Paula, Simi Valley, Malibu, Moorpark, Oxnard, Port Hueneme, Thousand Oaks, and Westlake Village.
Record-Breaking Verdicts in the Following Areas of Practice
Get The Latest News from

The Best California Accident Law Firm Today