Truck accidents in California are extremely traumatic. They can lead to severe injuries and financial burdens. The settlement process is another grueling element to consider that can add stress.
You must have a truck accident attorney from Arash Law, under the direction of Arash Khorsandi, Esq., to navigate the lawsuit process. We want truck accident victims to get the compensation they deserve. You can only achieve that by hiring the best truck accident lawyer in California.
While we have top-notch truck accident lawyers in the Golden State, you must consider various factors before hiring anyone. The key to getting the best semi-truck accident lawyer for your case is to do your research. We have some tips for what to look for before committing to a firm.
Extensive Truck Accident Legal Experience
The California truck accident lawyers you work with must be familiar with truck accident cases and all the applicable laws and policies. Truck wrecks differ from car accidents. Insurance policies are complicated, varying from state to state. Additionally, trucking companies have teams of lawyers that defend their claims. Insurance adjusters and lawyers work together against accident victims. You need a qualified semi-truck lawyer in California to fight back and potentially win.
While experience does not guarantee a win for your case, it can increase your chances. The more knowledge a California truck accident lawyer has, the better. With more experience, we can better argue the case, and identify negotiation strategies. It also helps find issues during litigation. It is also important to have trial experience. Viewing both sides of the case will help build a strong argument for you.
So, how do you know if the semi-truck lawyer in California has experience? You should consider the firm's established date and when the attorney began practicing law. You should also discuss how many similar cases they've worked on. Aside from working on similar cases, knowing how many were won is essential. The more in all categories, the better your chances.
Expertise on Relevant Cases
Legal experience is as essential as relevant experience. Under the leadership of Arash Khorsandi, Esq., Arash Law has decades of proven work handling truck accident cases and other related claims. Legal experience is as essential, as relevant experience.
Transportation accidents fall into different categories, including:
Each of these categories has different factors to consider. While you see truck accidents on this list, that doesn't mean they are handled like a boat accident. The same goes for the California personal injury lawyers you work with. Having experience in one area does not guarantee expertise in the others.
When looking for the best truck accident lawyers in California, find one who focuses on truck accidents. Truck drivers have specific laws to follow. Your California semi-truck lawyer must be familiar with these laws. A lawyer with relevant experience is the best lawyer for your case.
The Cost of Hiring a Truck Accident Lawyer
When looking for legal assistance, victims are frightened by the cost. How your lawyer charges and handles your expenses will help you decide if they are right for you. Most transportation and personal injury attorneys charge a contingency fee where the client doesn't pay any fees upfront. The agreement is you will pay all expenses from your settlement.
These are the most common arrangements for transportation accidents. Usually, the attorney fee is a percentage of the settlement. Contingency fees are a win-win for both parties. First, upfront fees can mean the law firm is unaware of contingency fee structures. If you are charged any upfront fees, it is unprofessional. Secondly, upfront fees can mean they lack confidence in your case. Contingency fees boost trust and credibility. If a law firm is unaware of the fee structure to use, it also lacks knowledge in other areas. Under the guidance of Arash Khorsandi, Esq., Arash Law works on a contingency fee for truck accident cases in California.
California Semi-Truck Accident Lawyers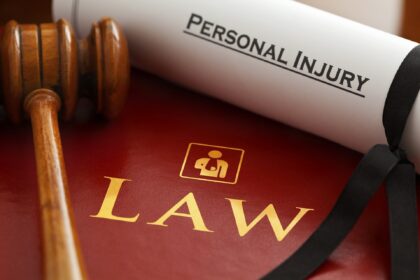 Finding the best semi-truck accident lawyers is essential for your future. Truck accidents have different laws to consider. They also have multiple liable parties. Severe injuries are widespread in semi-truck accidents. Truck drivers are also overworked and travel unfamiliar roads all day. Semi-trucks can weigh 20 to 30 times more than passenger vehicles. These and other factors are why you need the best California semi-truck accident lawyers.
Arash Law deeply understands what happens before, during, and after the truck crash. You need a lawyer who understands the industry and works on these cases regularly. Through the decades we have served California accident victims, we have recovered over $500 Million in damages. Our success in settlement negotiations and trial verdicts has earned us the Top 100 Trial Lawyers distinction.
What to Do at the Truck Accident Scene
The truck accident scene is confusing, and you must take as many steps as possible. If you're already home, consider which of these actions you took. At the scene, you should:
Remain calm.
Turn on your hazards.
Check for any injuries.
Call 911.
Seek medical attention.
Do not leave the scene.
Get the contact information for everyone in the accident and potential witnesses.
Get the names and badge numbers of all responding police officers.
Take photographs of your vehicle, the truck, and your injuries.
Never admit fault.
Do not discuss the collision with anyone.
You can use the above list as a checklist after the fact. Identity issues and strengths early on can help your case. Write down as much as you remember, starting with this checklist.
What to Do Following a Truck Accident in California
Your stress does not end when you get home from the hospital. You must take other steps to strengthen your claim. In the days following your accident, you must:
Get a copy of the police report.
Get an estimate of the property damage.
Keep track of your doctor's visits and treatment.
Keep a pain journal.
Get copies of test results, prescriptions, treatments, etc.
Keep a list of out-of-pocket expenses.
Record days off work.
Refrain from accepting a settlement without your lawyer present.
Some of these actions are ongoing. Keeping a pain journal and schedule of your appointments will continue until you finish treatment. Other items, like getting the police report are a one-off thing. Your lawyer can tell you other steps to help your case.
How Can You Protect Your Rights After a Truck Accident?
You have a right to seek compensation when someone does you wrong. Sadly, trucking companies have multiple responsible parties and insurance companies. They decided to participate in a negligent activity, causing you harm. Since you cannot trust the insurance company, you need ways to protect yourself.
The trucking company has many resources to fight claims and lawsuits. One way to protect yourself is to avoid speaking to the insurance company. Refuse to give a recorded statement. Do not sign the documents they send you. The best way to protect yourself is to call the California semi-truck accident lawyers at Arash Law, under the leadership of Arash Khorsandi, Esq.
What Makes Semi-Truck Accident Cases Unique
Size, laws, insurance companies, and more make truck accidents complex. There are several parties involved in the process, which complicates liability issues. Every aspect of operating the truck is the responsibility of a different entity. You must have California truck accident lawyers who will conduct an investigation for you. Some concerns Arash Law can address include the following issues:
Defects and Malfunctions
The truck company and owner are responsible for the upkeep and maintenance of the semi-truck. They should ensure it meets all safety standards. They are responsible for scheduling regular maintenance, handling repairs, and checking equipment. Failing to uphold these schedules is negligence that can lead to a collision.
Additionally, there can be hidden defects or malfunctions with parts or equipment, creating a safety hazard. If a critical component like the brakes fails, it can lead to death. Defects are the responsibility of the distributor or manufacturer. Sometimes the mechanic can be liable for these errors.
Truck Company Negligence
Trucking companies have many obligations regarding the truck and its drivers. They must screen and test drivers upon employment. Drivers must keep logs of their driving and rest breaks. Trucking companies must review these and ensure they schedule drivers within state and federal regulations. These documents will be vital to your case as evidence of negligence.
Inadequately Maintained Roads
Not all streets nationwide can accommodate a semi-truck. Highways must be adequately marked so drivers do not get lost or stuck. Overpass height and bridge weight limits must also be clearly marked. These warnings are essential for truck driver safety. Truckers can get stuck, lose control of the vehicle, or worse, without these labels.
State and federal organizations must also maintain the roads clear of potholes. Labeling blind curves, upcoming intersections, and construction is also the government's responsibility. When these actions are not taken, they can cause a truck crash.
Negligent Truck Driver
Some do, while others do not. Drivers must consider the current conditions when driving and adjust accordingly. Suppose it is raining and the speed limit is 55. Drivers should slow down to 45 because the road is slippery and visibility is lower. Driver negligence like sleepiness, distraction, inexperience, carelessness, and intoxication are common driver errors.
Other Careless Motorists
Motorists must also drive safely around semi-trucks in California. Sometimes they do not, which can lead to a crash. If another driver is careless, it forces the trucker to respond. The chaos can lead to a subsequent accident with someone else on the road. You can drive safely when another motorist forces a truck into a defensive maneuver. Their actions result in your injuries.
Liability
Many previous points show that more than one person is responsible for an accident. Some responsible parties are the trucking company, driver, another motorist, manufacturer, loading company, and more.
Insurance Policies
Insurance policies are more significant than others making them harder to use. Insurance companies will have lawyers ready to fight within days of the crash. You will also deal with multiple insurance policies when numerous parties contribute to the accident.
Serious Injuries
Truck accidents are known for causing severe injuries to victims. Many are life-altering. Some injuries lead to death. The worse the damage, the more medical treatment is necessary. That means more significant medical bills and higher settlement requests.
Size matters when it comes to vehicles. An 18-wheeler can weigh upwards of 80,000 pounds. It is easy to blame the truck driver for their role, but there are other factors to consider. Drivers cannot drive more than 10 hours a day. It is also advised to seek the best California commercial truck accident lawyer after a collision.
Differences Between Truck and Car Accidents
Passenger vehicle accidents are straightforward. There are two or more cars in a crash. The insurance companies represent their insured, and liability is simple. These cases will resolve quickly without much fuss. Commercial truck accidents are far more complex.
Multiple liable parties are involved, like the trucking company, manufacturers, loaders, and others. That means you must determine who is responsible and which insurance to use. You will be facing multiple insurance companies, teams of lawyers, and various entities. None of these parties are looking out for you. The best approach is to hire the best California truck accident lawyer for you.
Your truck accident lawyer will handle all communications with the insurance companies and lawyers. They will also conduct investigations and negotiations. Essentially they will handle the legal process on your behalf. You will occasionally take part in this process.
Why Semi-truck Accidents Happen in California
Tractor-trailer wrecks can happen in numerous ways. Often it is due to reckless actions or negligence from someone involved in a truck operation. The most common actions that lead to semi-truck accidents are:
Driver fatigue
Aggressive driving
Ignoring reduced truck speed limits
This is not an exhaustive list, and accidents can happen for many other reasons not listed here. There are 333,000 commercial truck wrecks annually nationwide. These collisions resulted in 3,921 deaths and 104,000 injuries. The cause is essential to your case because it determines liability. Your tractor-trailer accident lawyer in California will investigate the cause.
Nationwide Truck Collision Statistics
It is shocking to find out how common trucking accidents are nationwide. These accidents are catastrophic, and it is mentally devastating knowing so many people are impacted. Commercial vehicles can weigh between 20 and 30 percent more than passenger vehicles. Safety controls are limited and challenging to maneuver. The space and time they need to break are also more complex.
These accidents' complexity and catastrophic results have prompted much research. The Insurance Institute of Highway Safety and the U.S. Department of Transportation are the lead agencies that collect data and statistics.
Data from 2019 shows the following: 
Of the 4,119 people who died in truck crashes, 16 percent were truck occupants. The other 67 percent were passenger vehicles. The final 155 were bicyclists, pedestrians, and motorcyclists.
Truck crashes happen on 52 percent of major roads, with 32 percent on interstates and freeways. Only 15 percent occur on smaller roads.
Truck crashes made up 11 percent of all transportation crash deaths.
People in passenger vehicles have a higher probability of suffering an injury. They are also at risk of fatal injuries. After a truck crash, you must discuss your options with a California truck accident attorney.
Identifying Responsible Parties for Truck Accidents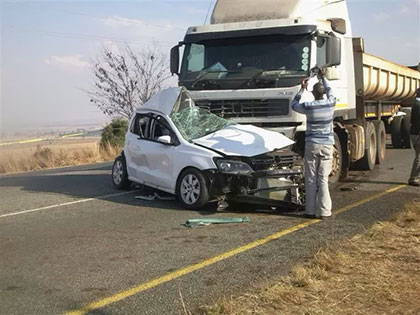 Truck drivers usually have high insurance policies in the millions. Their employers also have policies that can help. Identifying the various insurance policies is vital. Your California commercial truck accident attorney will look at different parties who can be responsible. Some of these parties include the truck driver, trucking company, truck manufacturers, and others.
Truck Driver
The most apparent person responsible is the truck driver. They are likely the direct cause of the collision. Negligence, careless actions, and regulation violations are all the driver's fault.
Trucking Company
A trucking company employs the driver. The company has vicarious liability for its employees. The company can be held liable for the driver's actions. They are responsible for background checks, scheduling, and driver information. They are also liable if they contribute to the accident by lacking maintenance or overloading the vehicle.
Truck Manufacturers
When there is a mechanical failure or faulty part, then the manufacturer is liable. If a mechanic or another party is aware of the defect and fails to fix it, it is also a mechanical defect. Liability will be complex in these instances.
Third Parties
The trucking industry is full of processes. Many companies hire third parties. Some of those are brokers who connect transportation companies to drivers. When third parties are involved, it can further complicate liability. It is crucial to investigate how much control they have over the driver.
Commercial truck accidents are very complex. If one of the above parties is liable, it will impact your case. All of these parties have individual insurance policies. These can be difficult to navigate. You can get compensation from multiple sources. The best way to get maximum compensation is to speak to a California tractor-trailer accident lawyer from Arash Law.
Establishing Negligence After a Truck Accident
Proving negligence is a vital part of a truck accident claim. You will need evidence showing the truck driver was negligent and responsible for the collision. The more evidence you have, the stronger your claim. Using the evidence we uncover, we can show a breach of duty, the cause of the accident, and the severity of your injuries. Breach of duty is vital and can vary. Examples of breaches of duty include:
Driving longer than 10 hours without rest
Improperly maintained logbook
Discrepancies in hours driven
Driving under the influence
Not documenting rest breaks and hours of service
Improper truck loading
Drivers and trucking companies can make many other mistakes if they breach their duty of care. You must prove negligence to get compensation for your injuries. It can be challenging to prove negligence alone. You must work with a truck accident lawyer in California. Experienced truck accident lawyers know what to look for and how to present it to the insurance company.
Unlawful Hiring Practices and Truck Crashes
The State and federal governments have various laws regarding commercial truck operations. These laws apply to truck maintenance, hiring practices, and much more. Trucking companies that ignore or sidestep these laws are guilty of unlawful hiring practices. They must research candidates before allowing them to operate a truck.
When investigating the collision, your California semi-truck accident lawyer will work with experts. They will also know the right questions to ask and where to look. Negligent hiring practices are challenging and can happen company-wide. Some of the things we will look for that can be due to hiring practices are:
Rest breaks
Training and employment history of the driver
Maintenance logs
Criminal records
Background checks
We will need evidence of negligent hiring practices. Much of that evidence will come from the initial hiring documentation. If there is negligent hiring, then there is likely other negligence. Your California truck accident attorney will review all trucking company policies.
Semi-Truck Accidents and Losses
All of our clients have suffered different losses after a truck accident. The California semi-truck accident lawyers at Arash Law, spearheaded by Arash Khorsandi, Esq., consider the unique factors of each case. You will get a personalized estimate of your losses. We will review your losses and what your future losses can be. Most truck accident claims will include the following.
Medical Bill Payments
Medical expenses related to injuries from the collision can include hospital stays, emergency transportation, surgery, testing, CT scans, X-rays, therapy, and rehabilitation appointments. It will also include doctor's visits, medical devices, and medications. Transportation expenses like gas, mileage, and rideshares are also included here.
Lost Wages After a Truck Collision
You will likely take time off the day of and days following the initial collision. Keep track of these days off so you can be compensated for them. We will include these losses if your injuries are severe and require additional time off. If your injuries prevent you from working, that is a significant element of your compensation claim. We can calculate the differences if you can work but must take a lower-paying job. Future income can also be calculated.
Property Damage from the Truck
The cost of repairing or replacing your vehicle includes any property inside the car that you lost, like clothes, jewelry, electronics, etc. You must keep receipts of the replacements to include in your claim.
Pain and Suffering from Injuries
Injuries and trauma from the accident can lead to mental and physical pain. The mental toil is challenging and can impact your physical recovery. To address these hardships, you can request pain and suffering damages.
Punitive Damages for Egregious Actions
The court awards these. They are meant to punish the at-fault party. They do not consider any losses the victim suffers. When actions are regarded as severe misconduct, it can lead to additional penalties.
Arash Law, run by Arash Khorsandi, Esq., has knowledgeable semi-truck accident lawyers in California to calculate losses. We will take a detailed inventory of the loss you suffer. We will consider how the accident impacted your life and will do so in the future. Understanding your life before and after the accident is vital to calculate fair compensation.
How Long Do I Have to File a Lawsuit After a Truck Wreck?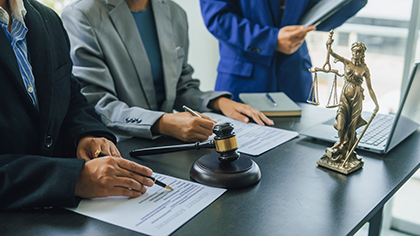 Many victims think that because these accidents are catastrophic, they have a long time to act. You do not. It is best to contact an attorney as soon as you find the best one. You also need legal representation because evidence can be lost or destroyed. The sooner we can get started, the better for your case. In most truck accident cases, there is a two-year statute of limitations.
Many processes will occur before you reach the statute and the possibility of a lawsuit. You have two years from the accident date to file a lawsuit. However, you will also have insurance deadlines that are much sooner. Your lawyer will work with you to ensure you meet all the relevant deadlines.
Choosing the Best California Semi-Truck Accident Lawyer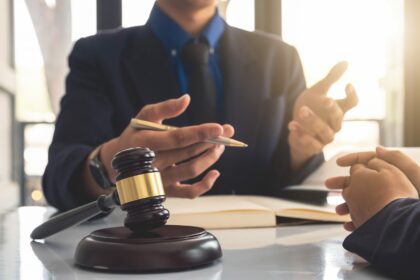 After you have an initial consultation and consider the truck accident lawyers' experience, reputation, and consultation, it is time for the next step. Hire an attorney when you trust your lawyer and are confident in your decision. You should follow up with the firm if you have any lingering questions. You can have your questions answered by a supervisor, legal assistant, or semi-truck accident lawyer. It is a team effort.
When you decide to move forward, you must review some documentation. The truck accident law firm will give you contact and a lot of other reading material. You should read through everything and ask questions. When you have answers and understand your contract, then sign it. Now you will focus on your physical healing, and the California semi-truck accident attorney will get to work.
Seven Factors to Consider When Choosing Your California Truck Accident Lawyer
You will want a truck accident attorney in California fast, but you must research them. When researching different lawyers, there are seven factors to consider.
Reputation
One of the best ways to know if you have the right lawyer is their reputation. Their success rate and how they work with opposing counsel are vital to showing their reputation. Sometimes you can get word-of-mouth referrals from family, friends, or coworkers. Happy clients are usually a good sign.
Experience
Read the commercial truck lawyer's online bio. It will indicate their school and how many years they have been practicing law. Ensure they have special attention on truck accidents. Personal injury lawyers can handle many different kinds of cases. Some will include notable cases and case results.
Resources
Truck accidents are very complex, and they require a lot of resources. Sometimes you will need experts like:
Medical experts
Traffic engineers
Accident reconstruction experts
Financial experts
Industry experts
An attorney who works with a roster of experts is the best choice. You can ask how often they use these experts and how it helps your case. You also want to know if they have the financial resources to hire the necessary experts.
Negotiation Skills
Negotiations are where many cases settle. It is the most critical element of your case. You want a lawyer with experience presenting the facts, using strategies, and creating a solid argument. When offers come, your lawyer can counter.
Dedication
Law firms that take on too many cases can hinder all of their clients. Experience means nothing if the California truck accident lawyer doesn't have time for you. You can tell early on if they have time for you by how responsive they are to you and how fast you can get an appointment. You can also ask questions during the consultation.
Comfort
This one is based on your gut. You will want someone you can trust. The accident will impact you in many ways, and you can discuss these with your lawyer. You will have to share deeply personal issues and want to be comfortable with everyone at the firm.
Payment
You want a semi-truck lawyer you can afford. Headed by Arash Khorsandi, Esq., Arash Law works on a contingency fee basis that benefits our clients. You only pay if you win.
You can find information about the lawyer online, in new articles, through references, and more. Consider the good and the bad, and decide if they are the right person for the job.
Speaking to a California Truck Accident Attorney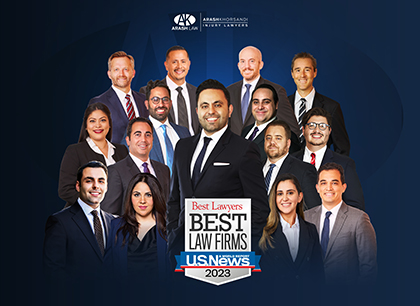 Truck accidents are frightening experiences, and many victims do not know their rights. You also do not know the cost of your injuries and your future. Someone who can help you determine these factors is a California truck accident lawyer. We can advise you of your legal rights and protections.
While you should not delay, you should not rush either. You must decide based on research, conversations with the firm, and your gut. It is a big decision, and you want to make sure you choose the right truck accident lawyer in California. Ideally, you want a comfortable and trusting relationship with the legal team.
You can feel comfortable knowing that Arash Law, run by the talented team of Arash Khorsandi, Esq., has decades of experience with truck accident cases. We serve clients in Los Angeles, San Jose, San Francisco, Sacramento, San Diego, Bakersfield, Fresno, and throughout California. We have collected over $500 Million for clients across the state. Call our office at (888) 488-1391 to speak to a California truck accident lawyer today.